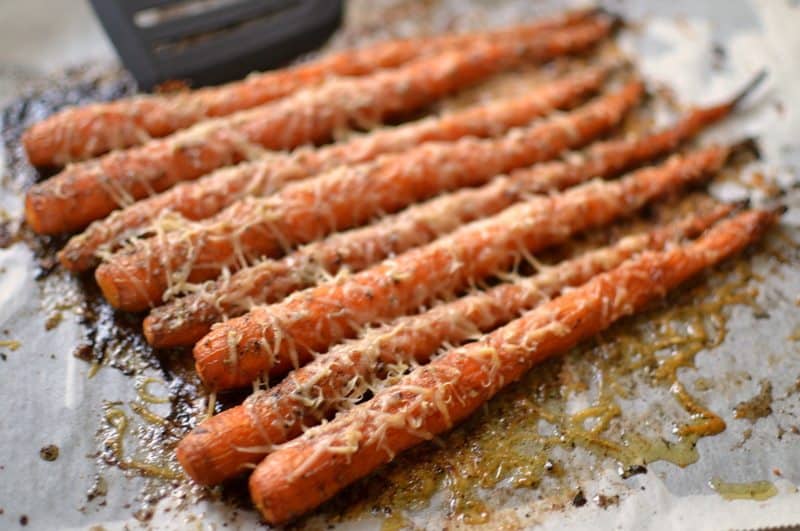 I love roasted carrots. These would be perfect for any upcoming holiday dinners that you have planned. I love the typical carrots that are in a brown sugar sauce but carrots are already high in sugar. At my age I better watch the glycemic index of my food. I like to reserve my sugars for other things like dessert. These Roasted Garlic Herb Parmesan Carrots are so yummy that they may very well become your favorite kind of carrots. They are my absolute favorite. These fresh carrots are basted and roasted with delectable herb butter, topped with fresh Parmesan cheese and roasted a pinch longer.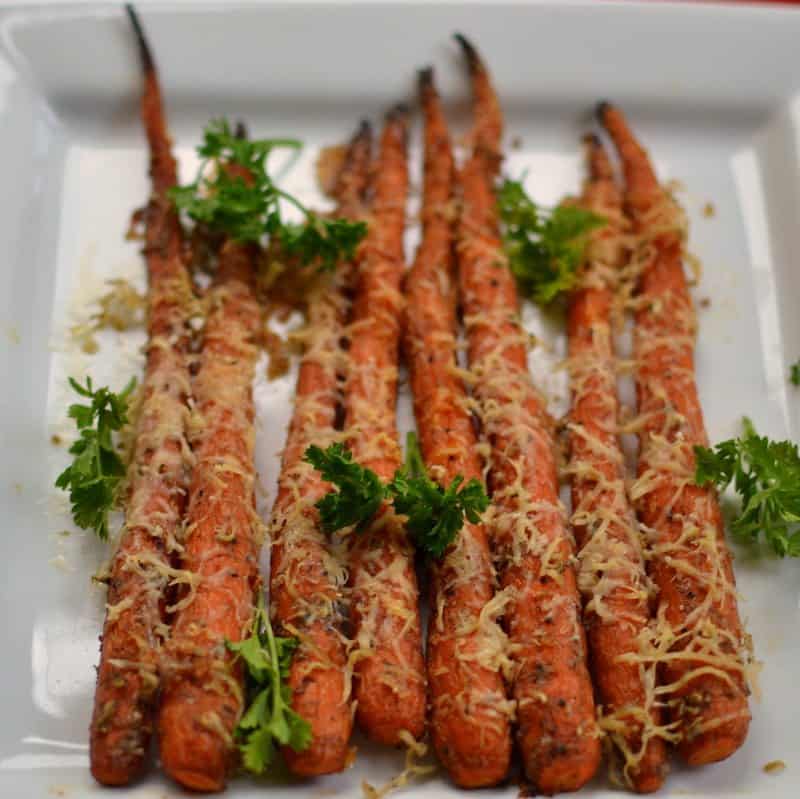 You can prep them ahead of time and have them on the cookie sheet ready to load in the oven. The herb butter garlic can be made ahead of time also and re-microwaved for a few seconds if it coagulates. You can even grate the fresh Parmesan and place in a ziploc sandwich bag in the fridge. This way you can just grab and go!! Planning ahead makes cooking for company a breeze!!!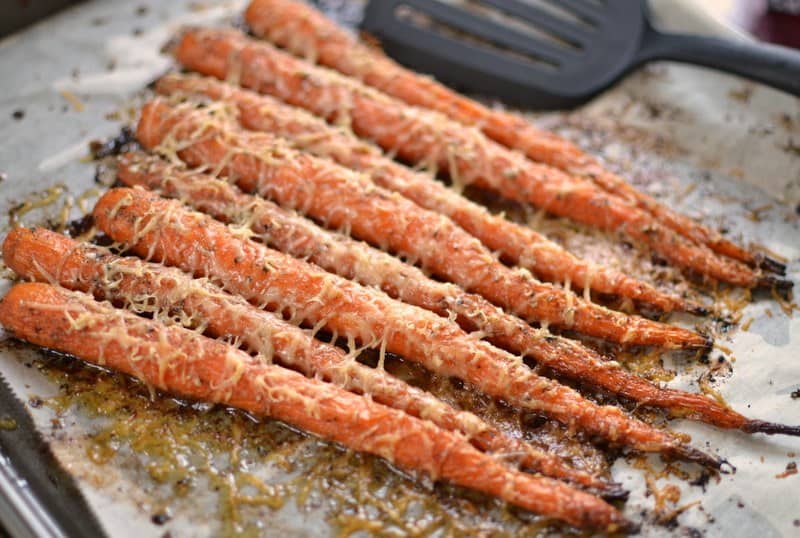 What you see pictured here is a half recipe since it was just hubby and I eating the delicious carrots. I hope you and your loved ones enjoy this recipe as much as we do. These beautiful Roasted Garlic Herb Parmesan Carrots are easy, delicious and modestly healthy for you!!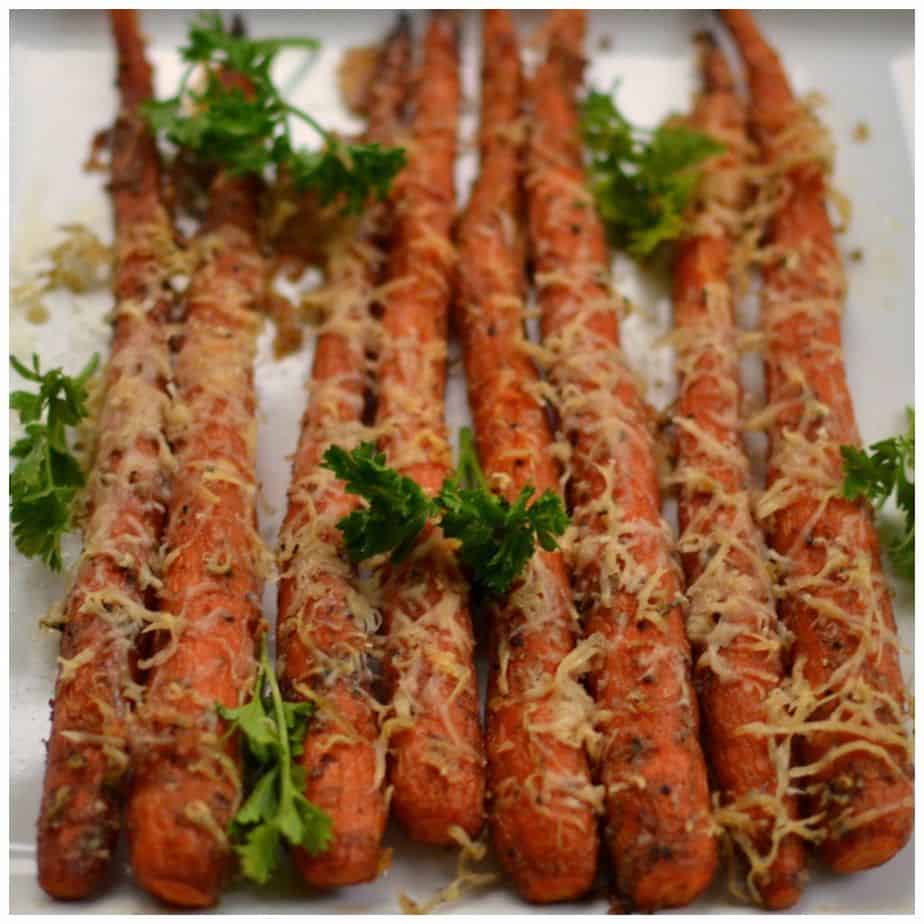 Roasted Garlic Herb Parmesan Carrots
Scale
Ingredients
2 lbs of carrots
4 tablespoons butter
1 teaspoon garlic powder
1 teaspoon onion powder
2 teaspoons dried oregano
2 teaspoons dried parsley
1 teaspoon dried basil
2 pinches cayenne pepper
1 cup fresh grated parmesan
Salt & pepper to taste
Instructions
Preheat oven to 375 degrees. Line large baking sheet with parchment paper. Arrange carrots in single layer.
In small bowl melt butter in microwave. Add garlic powder, onion powder, oregano, parsley, basil and cayenne pepper. Stir to combine; using pastry brush baste carrots. Bake for 35-45 minutes turning and basting every 10-15 minutes. Thicker carrots will take longer. Remove from oven and sprinkle with Parmesan. Return to oven and cook 5-10 minutes or until Parmesan just starts to lightly brown. Salt & pepper to taste.
Other delicious veggie recipes!!