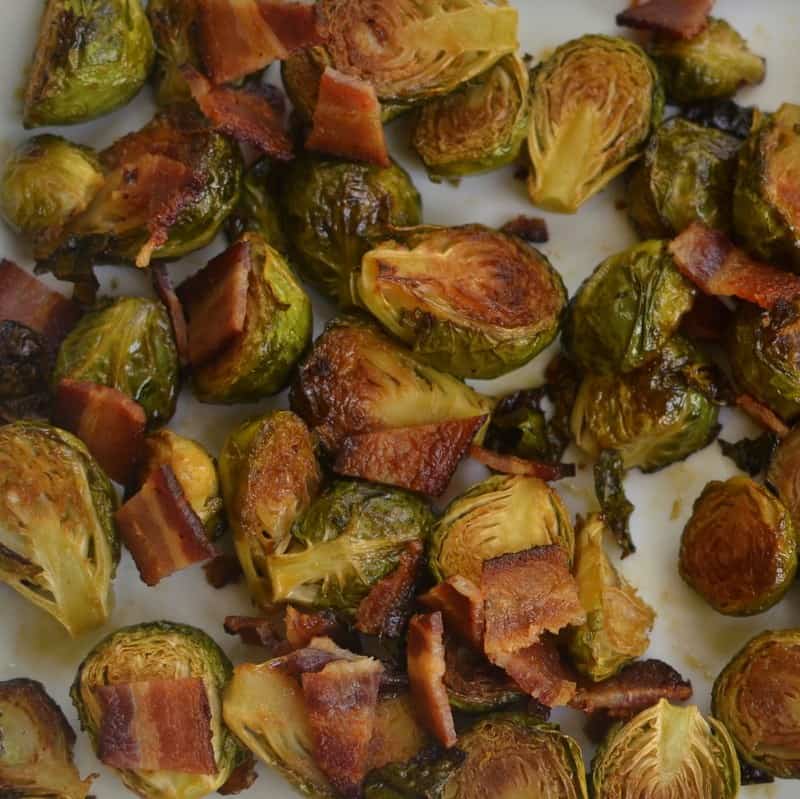 Well brussels sprouts are one of those veggies that you either love or hate.  I have come a long way from my childhood days of hating so many wonderful vegetables.  Now I would have to say that I love Brussels Sprouts.  I have been making these Roasted Honey Mustard Brussels Sprouts for years and they have quickly become one of our favorites.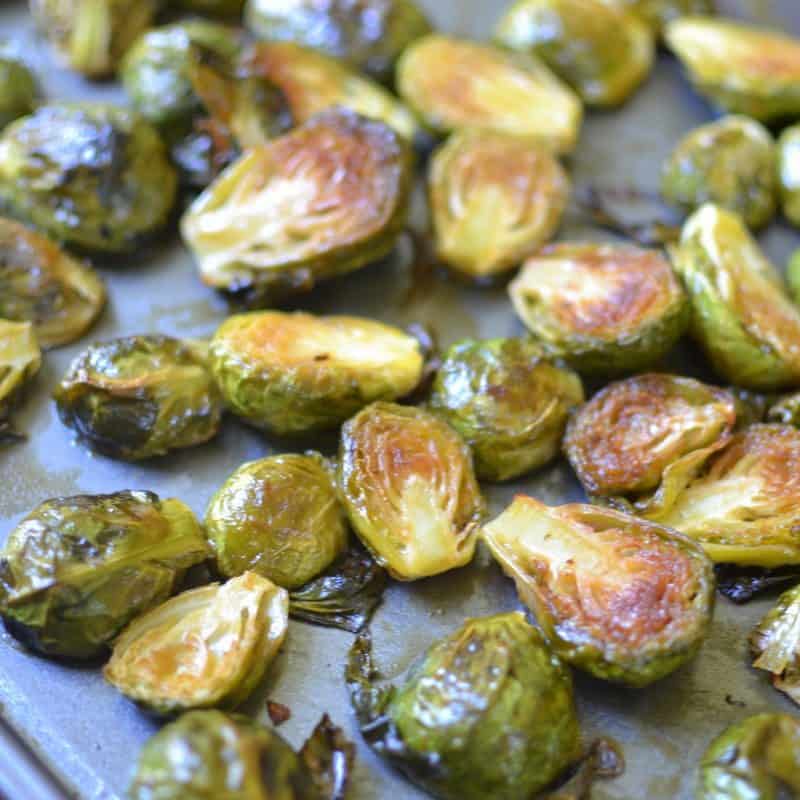 They are easy to fix and the recipe only requires a hand full of ingredients. They take a little time to roast but the work is minimal and the rewards are great. Brussels sprouts are a member of the cabbage family and they look and taste like little cabbages.  They are so yummy that you will not even believe how healthy they are for you.  Brussels sprouts provide plenty of antioxidants, help fight cancer and heart disease!!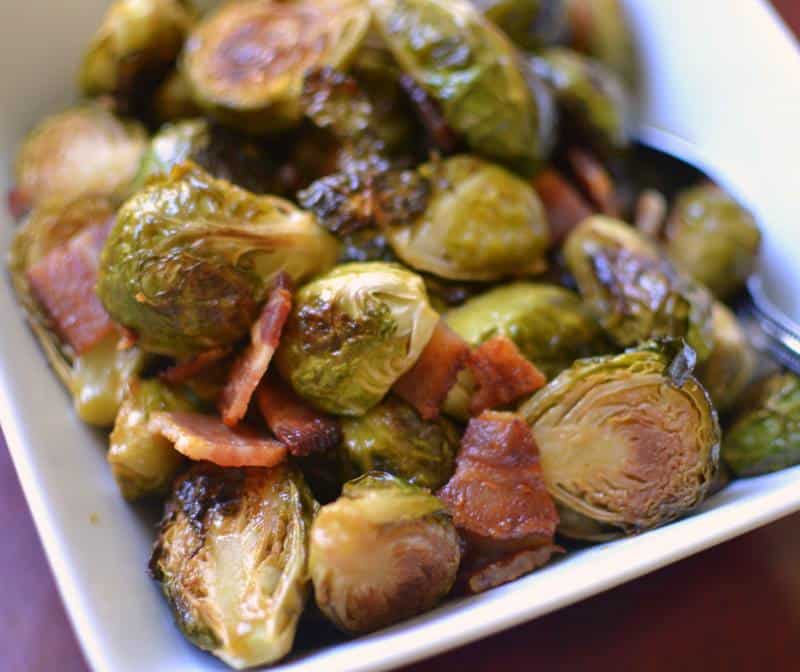 I love me some brussels sprouts!!  With this Roasted Honey Mustard Brussels Sprouts recipe you will be a lover soon too!!  Real soon!!
Let me know what you think my food loving friends!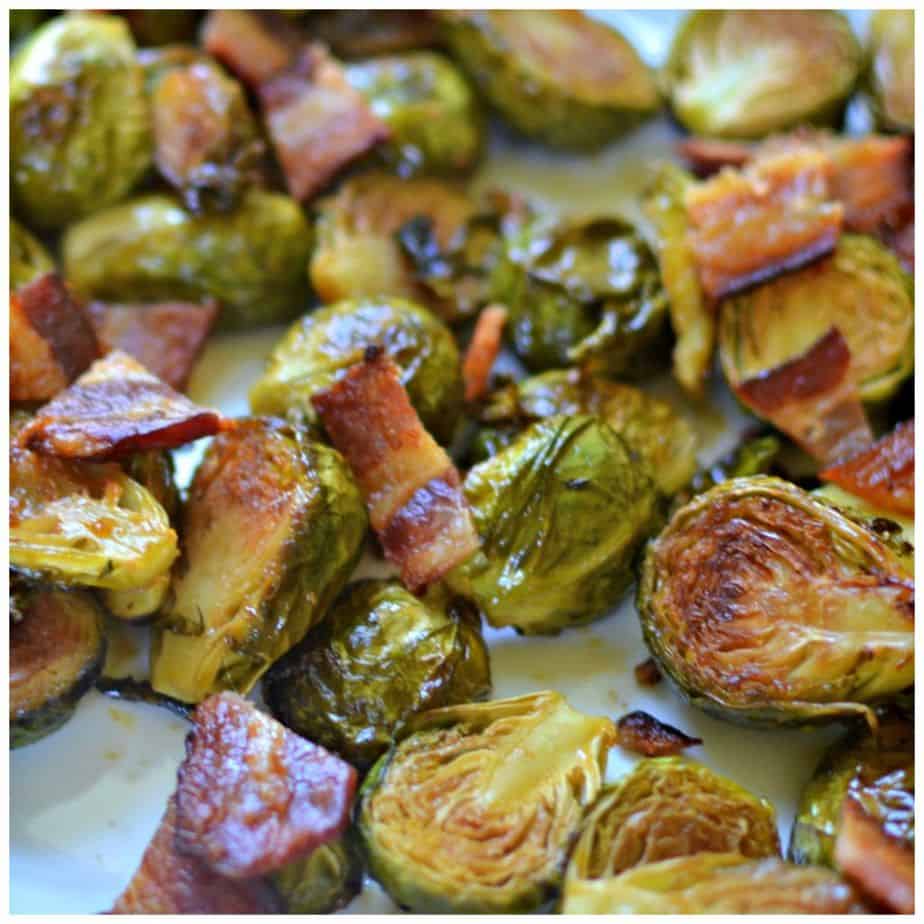 .
Print
Roasted Honey Mustard Brussels Sprouts with Bacon
Scale
Ingredients
4 pieces thick apple-wood bacon
1.5 lbs brussels sprouts trimmed and halved
2 tablespoons Dijon mustard
2 tablespoons honey
2 tablespoons Worcestershire sauce
Instructions
Preheat oven to 375 degrees. Cook bacon on nonstick baking sheet for 7 minutes. Flip and cook until crispy; approximately 8 minutes. Remove from oven and place on paper towels. Do not remove bacon grease. When bacon cools chop coarsely.
Place brussels sprouts on same cookie sheet in single layer. Place in oven for 15 minutes. Remove brussels sprouts from oven; flip on baking sheet and cook for additional 10 minutes.
In small bowl mix mustard, honey and Worcestershire sauce.
Baste with honey mustard sauce and place back in oven for 5-10 minutes or until brussels sprouts are tender. Sprinkle with bacon and serve soon.
https://www.smalltownwoman.com/wp-content/uploads/2019/05/Beth-1.pdf