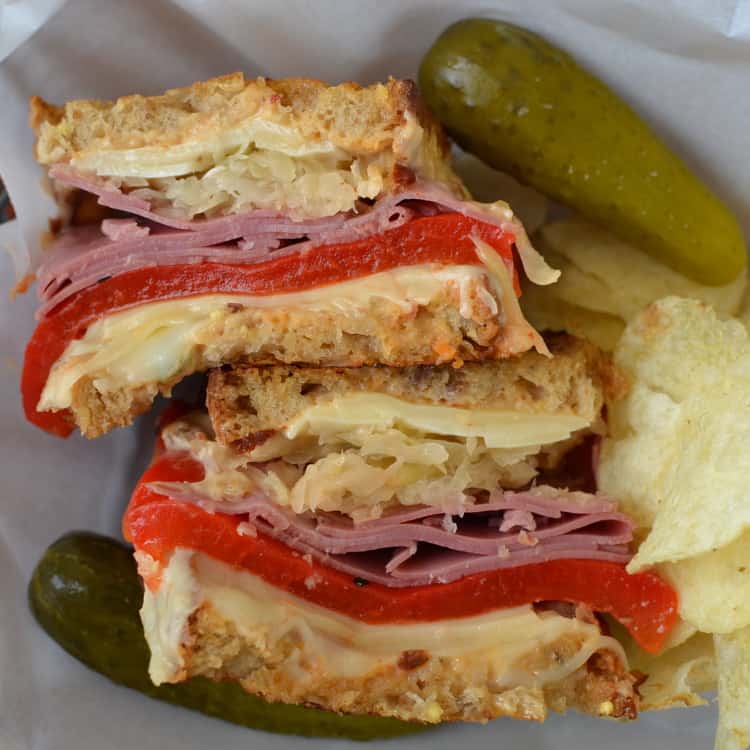 There is nothing better than a good hot tasty sandwich on good quality toasted bread. This one is the bomb! Does anyone use that word anymore? LOL! Maybe just old fogies like myself. This Reuben adds some spicy chipotle sauce and roasted red pepper to distinguish it from all the other reubens in the world!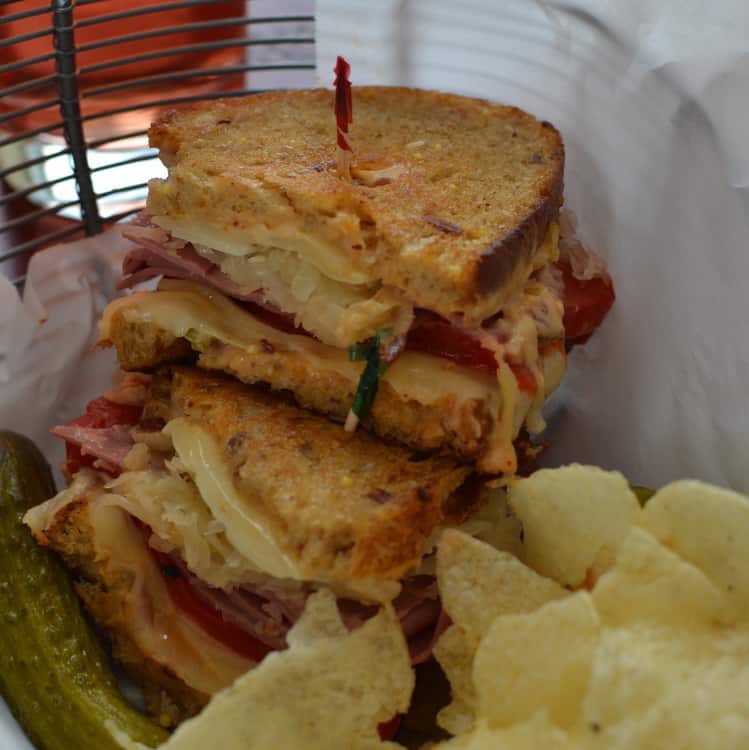 You will be in heaven!! Do you say samich or sandwich? My younger sister lives in the sunny state of Florida and they have their issues down there! Just kidding for all of you Floridians. Let me set the record straight dear sister it is a SANDWICH NOT A SAMICH!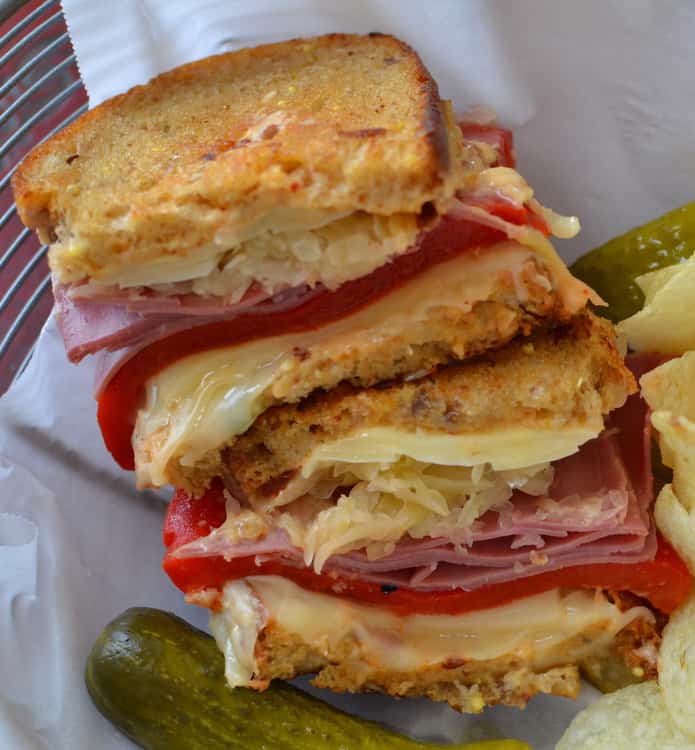 Okay now I am making myself hungry and I don't have the ingredients for this SANDWICH anymore because I ate them. You will love it and your loved ones with love it! They will be singing accolades!
Print
Roasted Red Pepper Reuben
Scale
Ingredients
1/3 cup mayonnaise
1/2 green onion finely chopped
1 garlic clove minced
1 teaspoon lime juice
1/2 chipotle pepper in adobe sauce finely chopped
4 slices good quality bread (I used a whole grain seeded bread)
1/2 lb good quality deli corned beef
4 slices baby swiss
1 small can sauerkraut
1 small jar roasted red peppers
3 tablespoons butter
Instructions
Mix mayo, green onion, garlic, lime juice and chipotle pepper in small bowl. Let set for 30 minutes in the refrigerator.
Spread mayo over one side of each slice of bread. Top each slice with baby swiss. Top with corned beef, several spoonfuls of sauerkraut and a roasted red pepper. You can trim things if they are hanging over too much. Add the other slice of bread. Top each sandwich with small pats of butter on the bread.
Add sandwich to preheated pan butter side down. Cover loosely with foil and grill over medium low heat. Place more pats of butter on the side that has not been browned yet. Flip, cover with loosely with foil and brown that side,
https://www.smalltownwoman.com/wp-content/uploads/2019/05/Beth-1.pdf