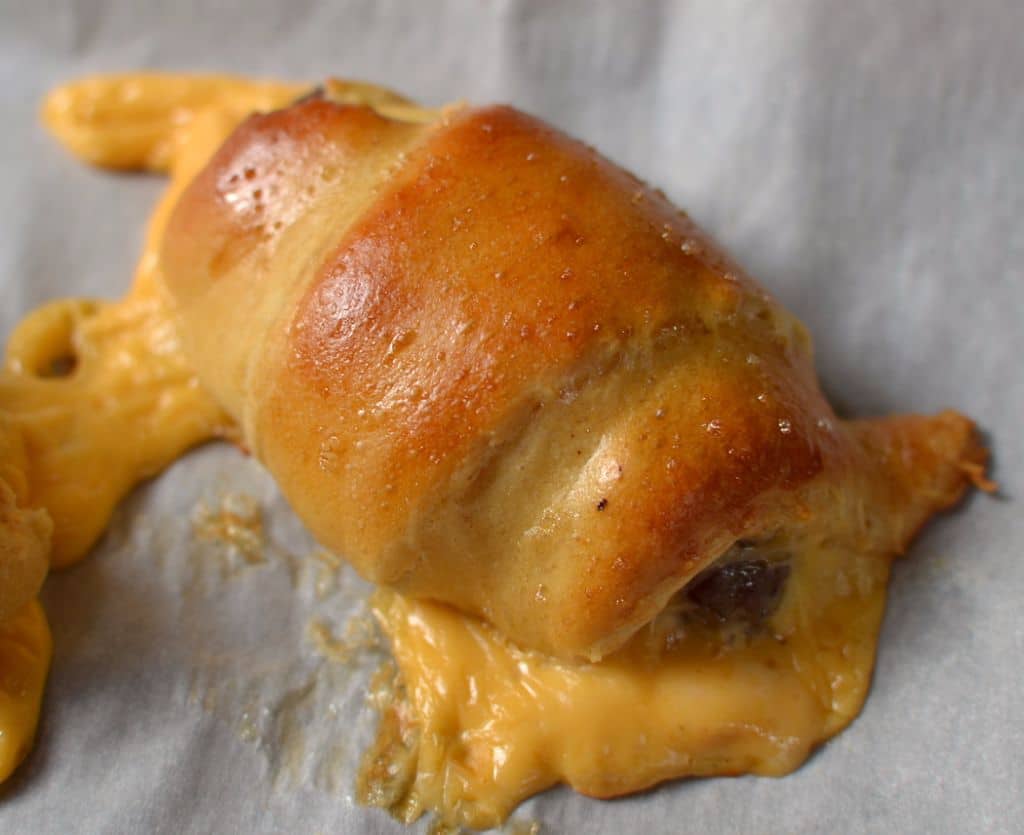 You are going to love these Sausage Link Crescents.  So simple and so delicious! It is particularly easy if you cook your sausage ahead of time.  Cooking the sausage ahead of time or buying precooked sausage makes this recipe easy enough to make during the week for breakfast or for lunch!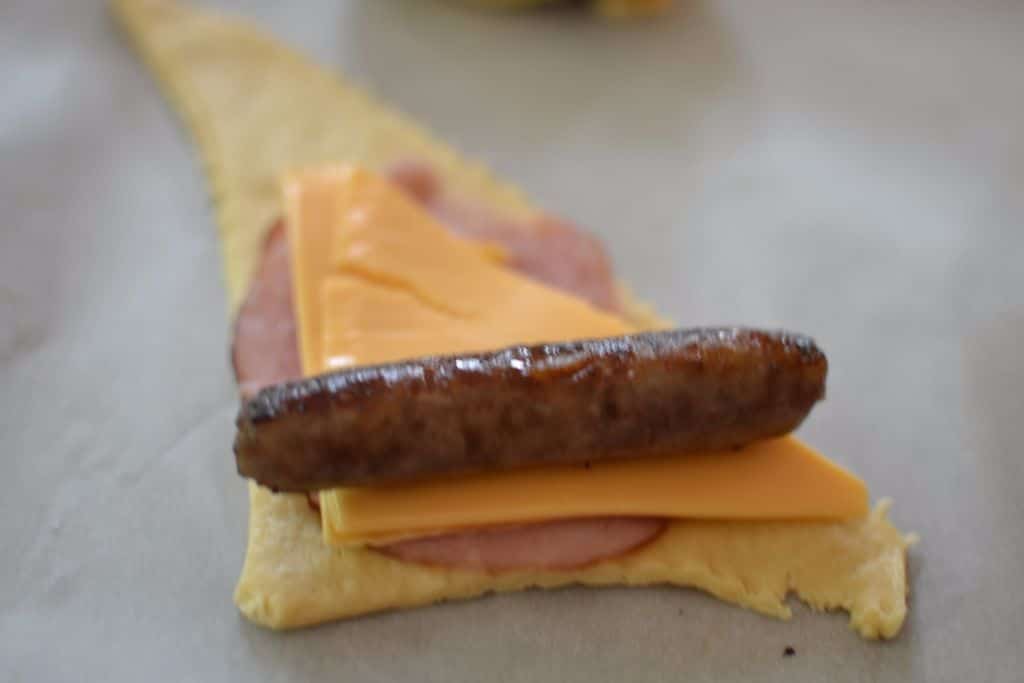 Now these Sausage Link Crescents taste so dog on good that you are going to want to make them all the time so keep your fridge stocked with the ingredients.  You are simply going to love the ease of making and the delectable taste!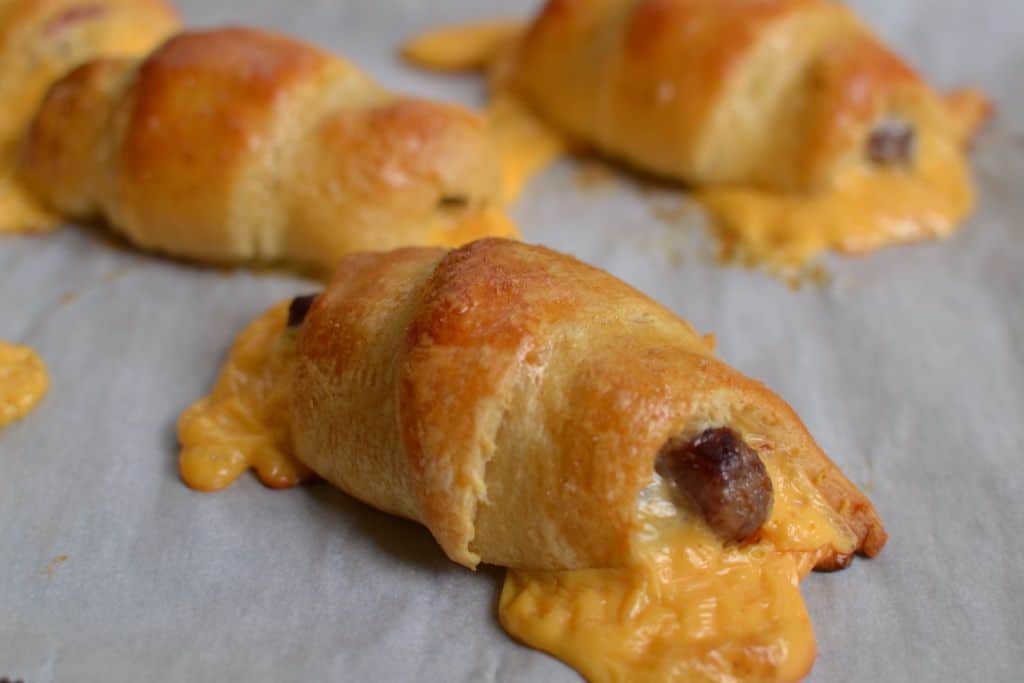 Just think of biting down on a buttery crescent roll stuffed with ham, cheese and sausage. Is your mouth watering yet?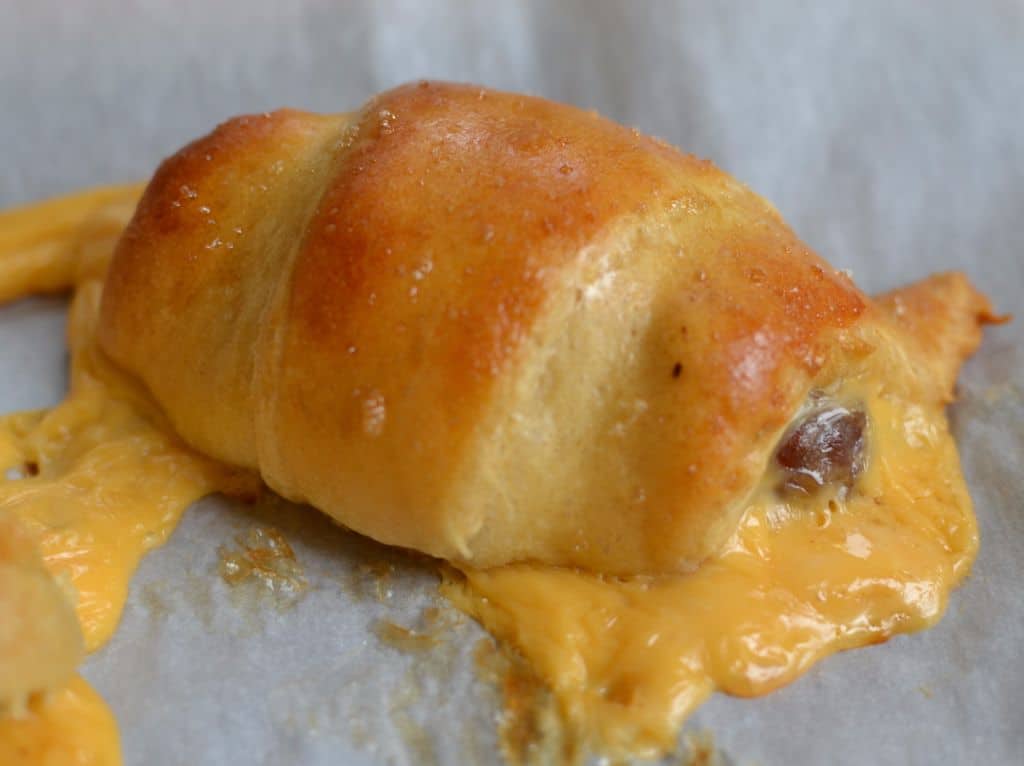 Mine is!  Look at that beauty?  Who could resist that?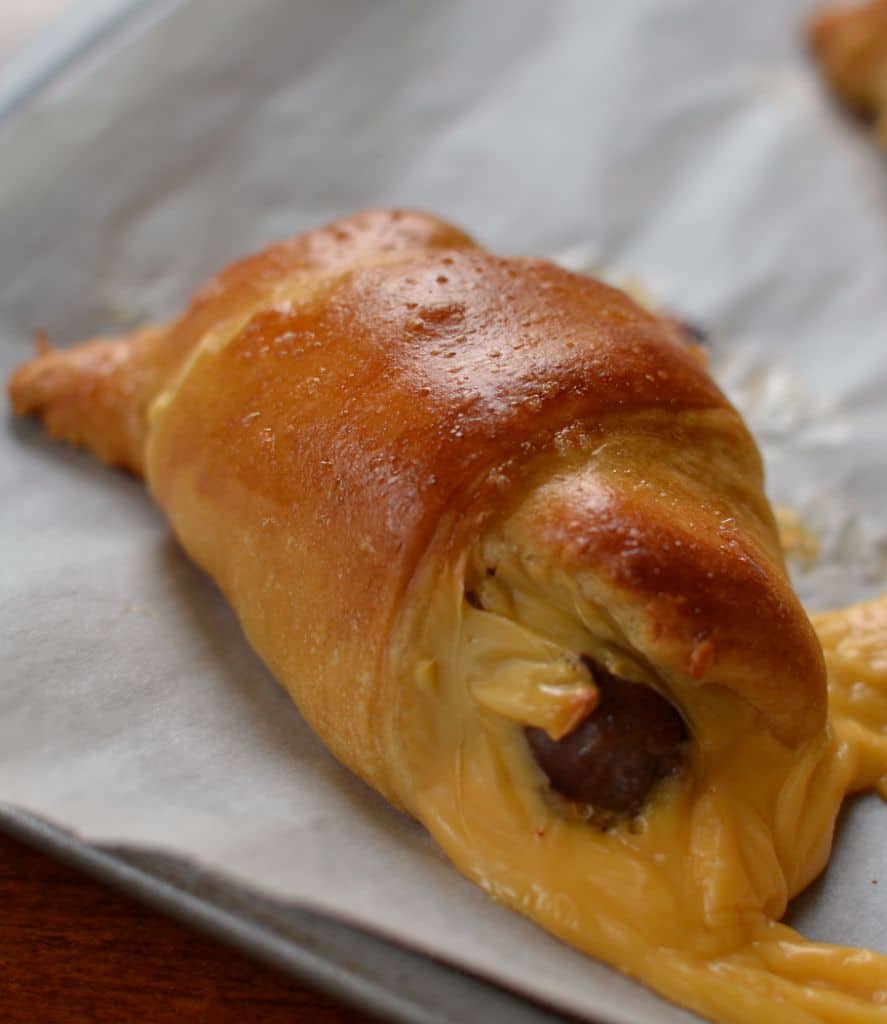 You and your family are going to love these Sausage Link Crescents!
Print
Sausage Link Crescents
Scale
Ingredients
1 package (8 ounce) Crescent rolls
4 slices deli ham
8 slices yellow American
8 cooked sausage links
1 egg yolk beaten
Instructions
Preheat oven to 350 degrees
Layer each crescent roll with ham, American cheese folded into a triangle, and cooked sausage (see picture). Roll from the wide end to the narrow end and place on baking sheet covered with parchment paper. Brush with egg wash. Bake for 15 minutes or until golden brown.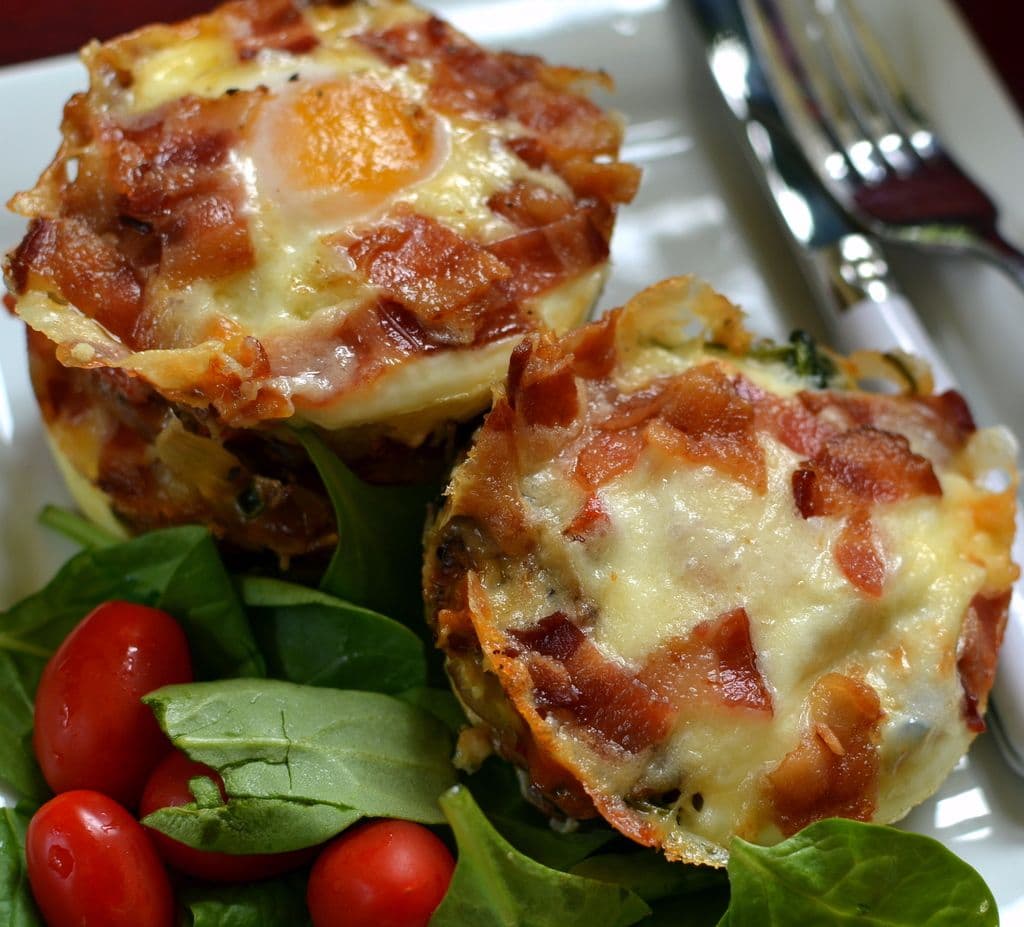 Hash Brown Egg Nests
https://www.smalltownwoman.com/hash-brown-egg-nests/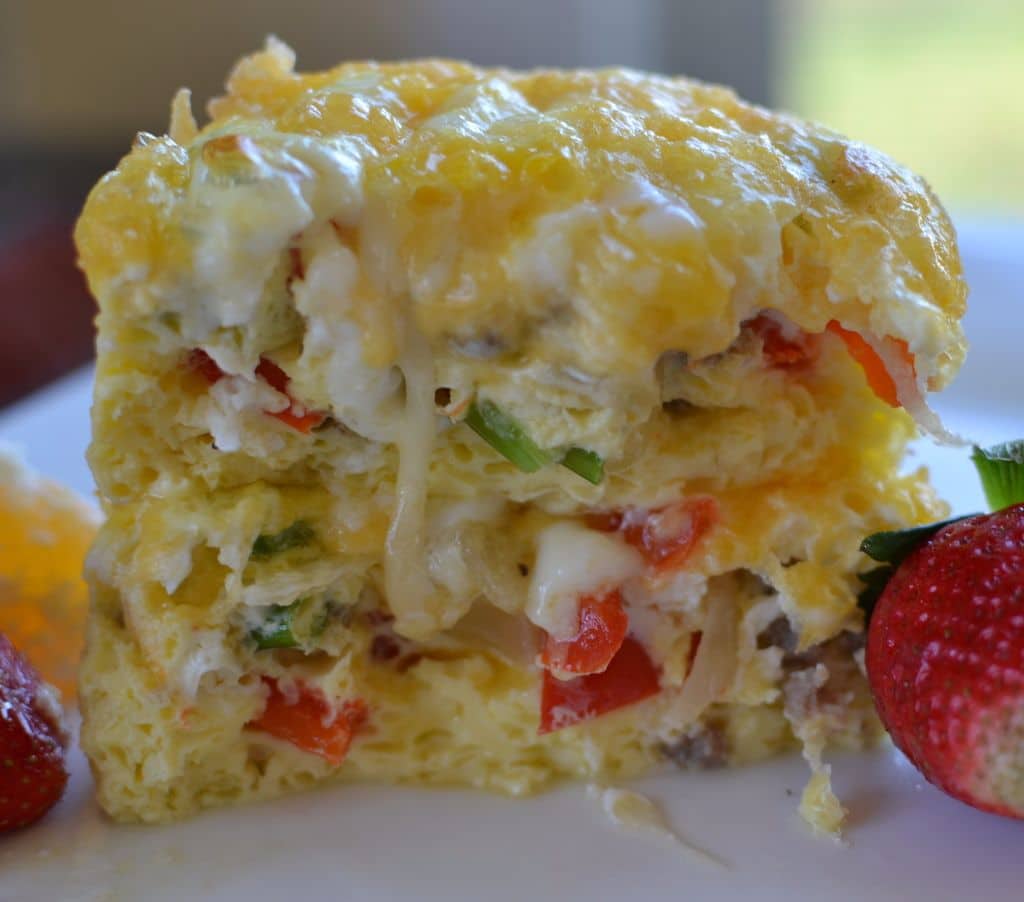 Sausage & Pepper Egg Bake
https://www.smalltownwoman.com/wp-content/uploads/2019/05/Beth-1.pdf
Reader Interactions