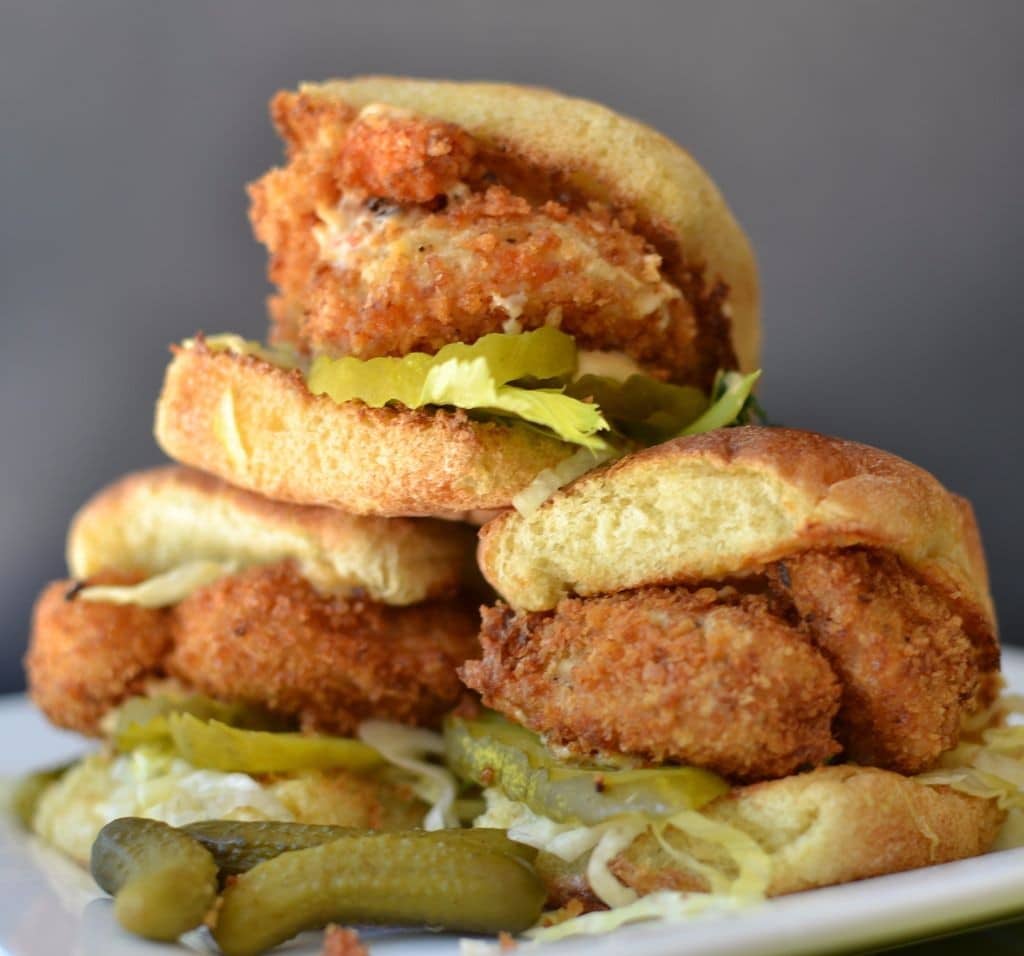 These delectable little nuggets are perfect for anytime of the day. Delicious lightly breaded shrimp, chipotle mayo, sweet rolls, lettuce and pickle combined to give your taste buds a razzle dazzle. They are a cinch to put together and perfect for a small soiree or game day party.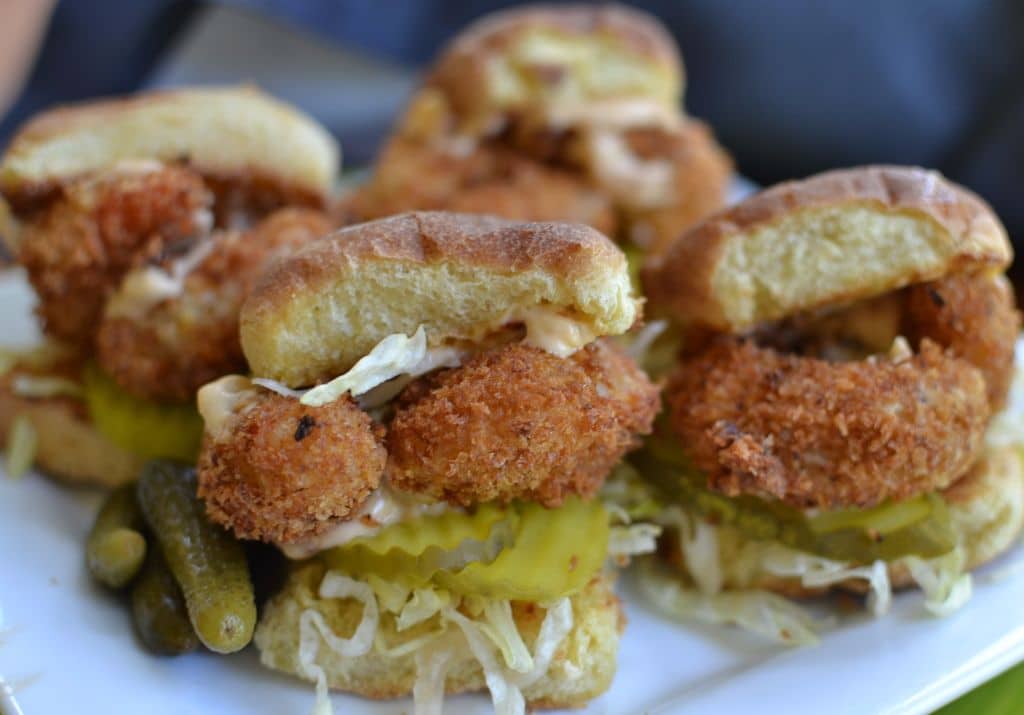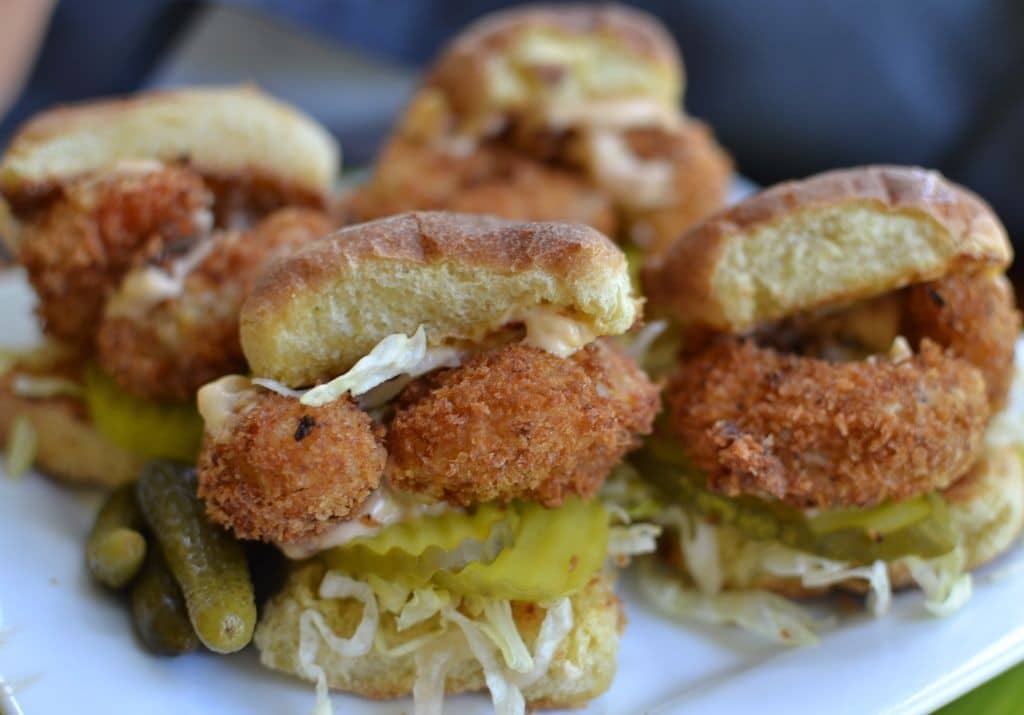 The sauce and the sweet rolls bring this all together in a scrumptious treat.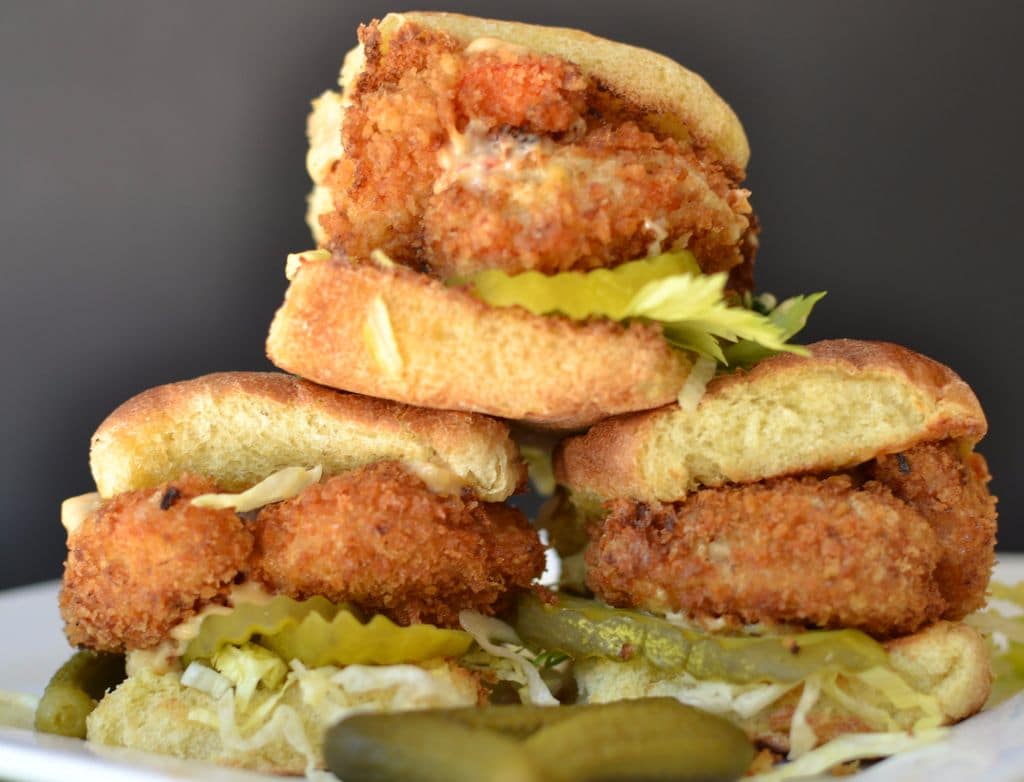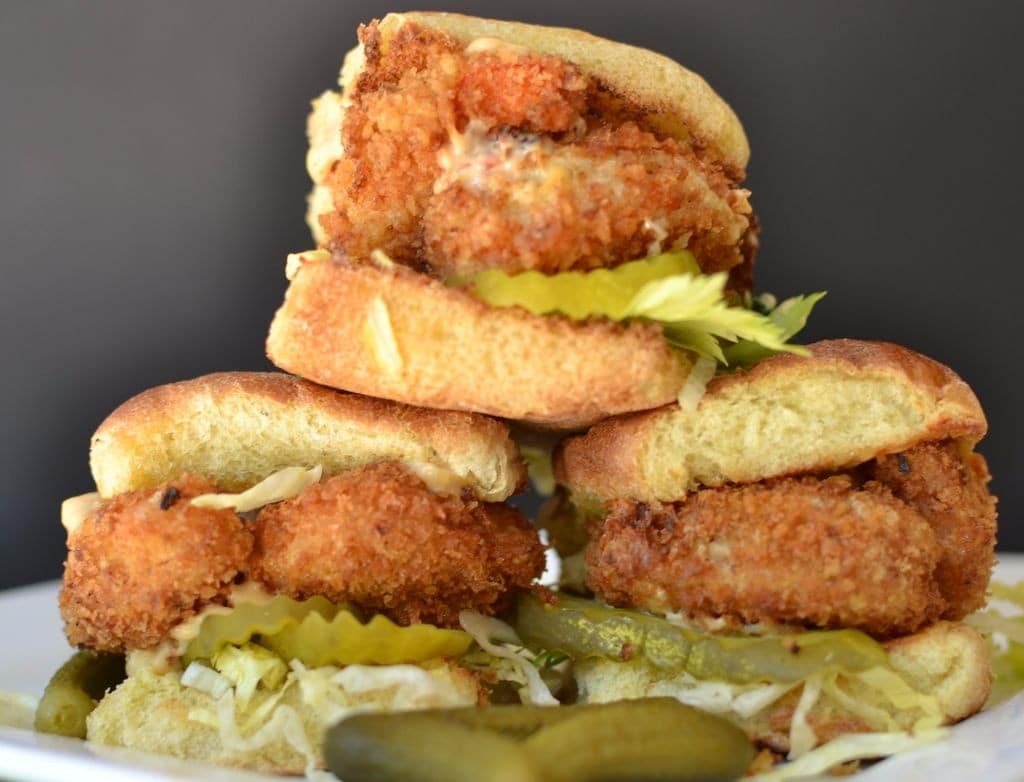 You could serve these with some Cajun potato wedges and a cold ale.
Shrimp Poor Boy Sliders
Scale
Ingredients
1/2 cup mayo
1 1/2 tablespoon lime juice
1 minced chipotle chile in adobo sauce
1 tablespoon adobo sauce
1 green onion sliced thin
12 Kings Hawaiian Rolls
4 tablespoons melted butter
2 large cloves of garlic minced
2 eggs beaten
3 tablespoons Cajun seasoning
3/4 cup flour
1 lb. jumbo shrimp peeled and deveined
1 1/2 cups panko bread crumbs
Shredded lettuce
Dill pickle slices
Vegetable oil
Instructions
Combine mayo, lime juice, chipotle chili, adobo sauce, green onion and 1/2 of the minced garlic in small bowl. Cover and refrigerate.
Combine butter with garlic. Brush on rolls and toast in the oven until lightly browned.
Mix cajun seasoning with flour. Heat oil in heavy skillet until 350 degrees. Dip shrimp in flour mixture, then in eggs, then roll in the Panko bread crumbs. Fry shrimp in batches until golden brown. Drain on paper towels. Cover and keep warm.
Spread mayo on rolls, add shredded lettuce, pickles and shrimp.
Notes
You can put the flour mixture and the panko bread crumbs in ziploc bags. That way you can just shake to coat.
https://www.smalltownwoman.com/wp-content/uploads/2019/05/Beth-1.pdf