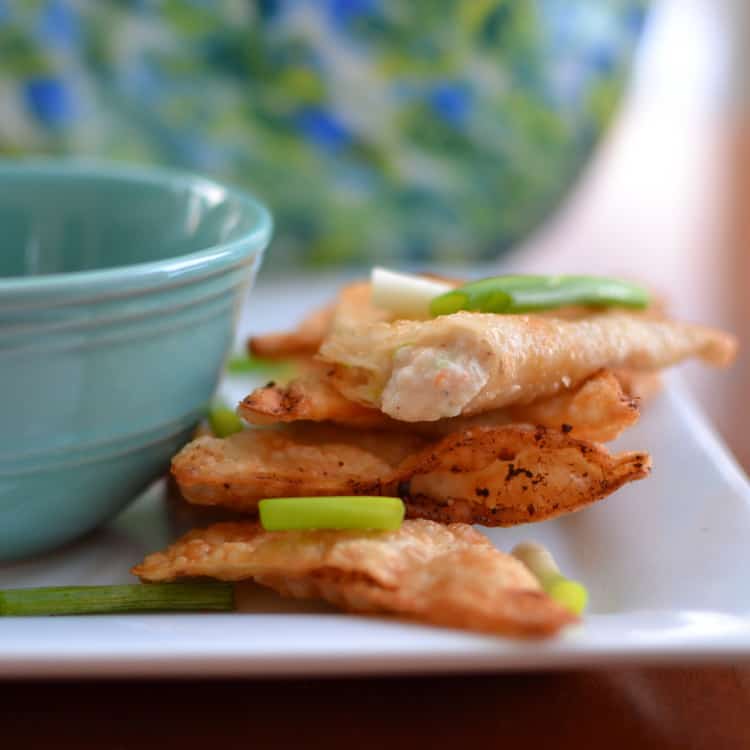 Okay if you have never tried any of my recipes you have GOT to try this one and if you have tried all of my recipes for goodness sake don't skip this one!!!!  I would have ate everyone of them if I could have!  They are so darn deliciously delectable!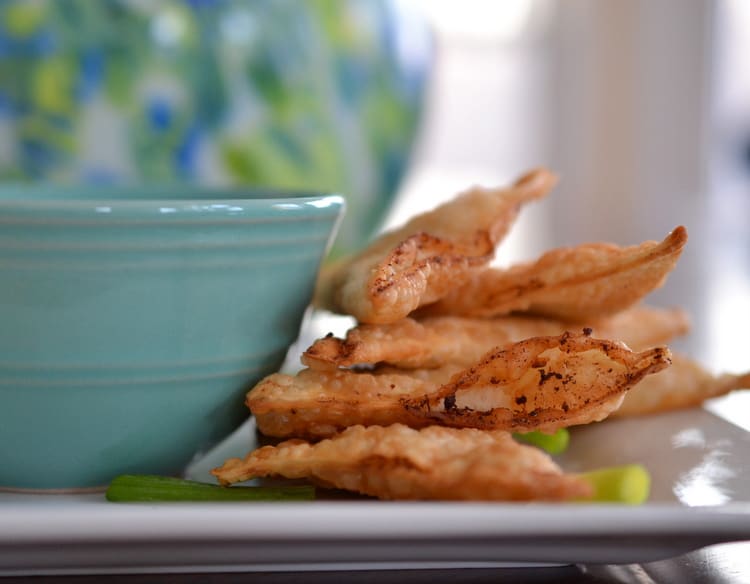 The filling is made in the food processor in a likety split kind of way!  You will find yourself eating the filling when you are supposed to be filling the wontons!   Oh boy that is not what my waistline needed!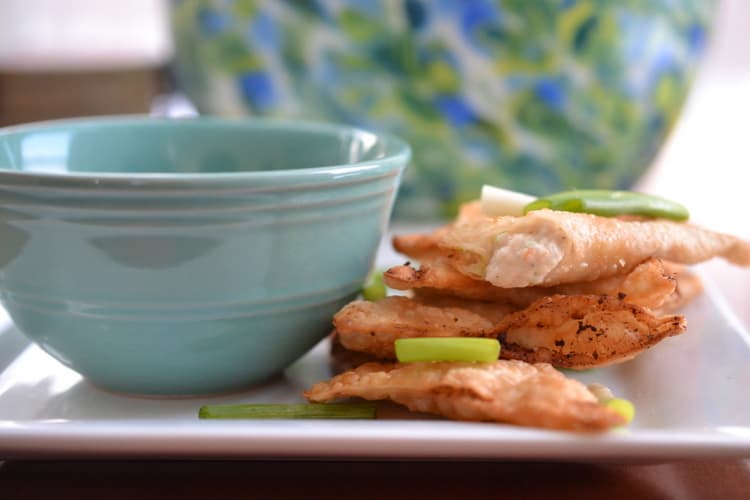 See what I mean!  Hard to resist, isn't it?  Well stop resisting!   Just go on with your bad self and start making these goodies!
Print
Shrimp Rangoons
Scale
Ingredients
1 lb cooked shrimp peeled and deveined
4 cloves garlic
2 teaspoons low sodium soy sauce
2 teaspoons Worcestershire sauce
1/3 cup of green onions thinly sliced
2 teaspoons fresh ginger
1/2 teaspoon fresh cracked pepper
8 ounces of cream cheese
Wonton wrappers
Vegetable oil
Instructions
Place shrimp and garlic in food processor and pulse until they are chopped.
Add soy sauce, Worcestershire sauce, green onions, ginger, black pepper, and cream cheese and pulse just until mixed.
Take one level tablespoon of the mixture and add them to the middle of a wonton. Using your fingers rub all the edges of the wonton with water, then fold the wonton over trying to remove as much air as possible. Gently press the edges to seal. Repeat until the cream cheese mixture is gone.
In a small heavy pot heat oil to 375 degrees. Gently add a few rangoons and cook until golden brown; they cook really fast so stay close.
Drain on paper towels for just about 15 seconds. Serve warm.
https://www.smalltownwoman.com/wp-content/uploads/2019/05/Beth-1.pdf