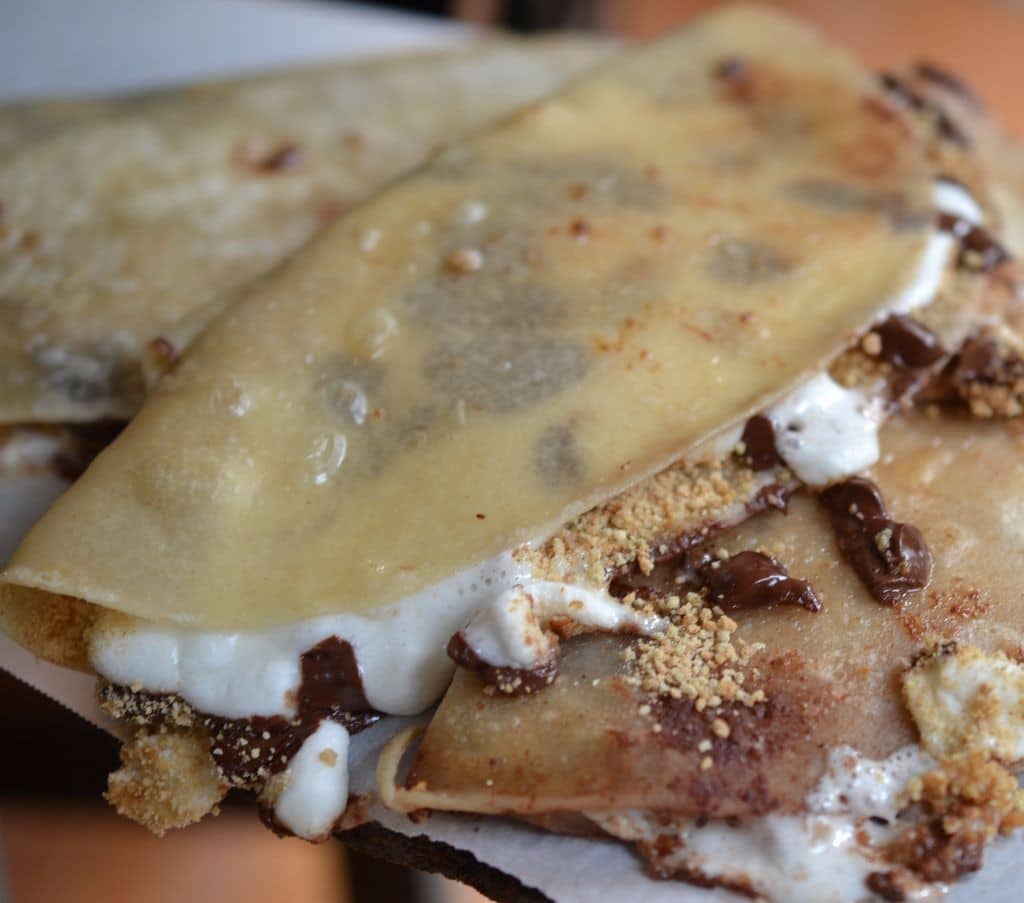 These are so easy and so delicious! You will find yourself amazed at the simplicity and decadent flavors! You could serve these with a dish ice cream or my favorite a large glass of ice cold milk! You could add some chopped nuts if you are a nut lover or some bananas if you have a little monkey in you!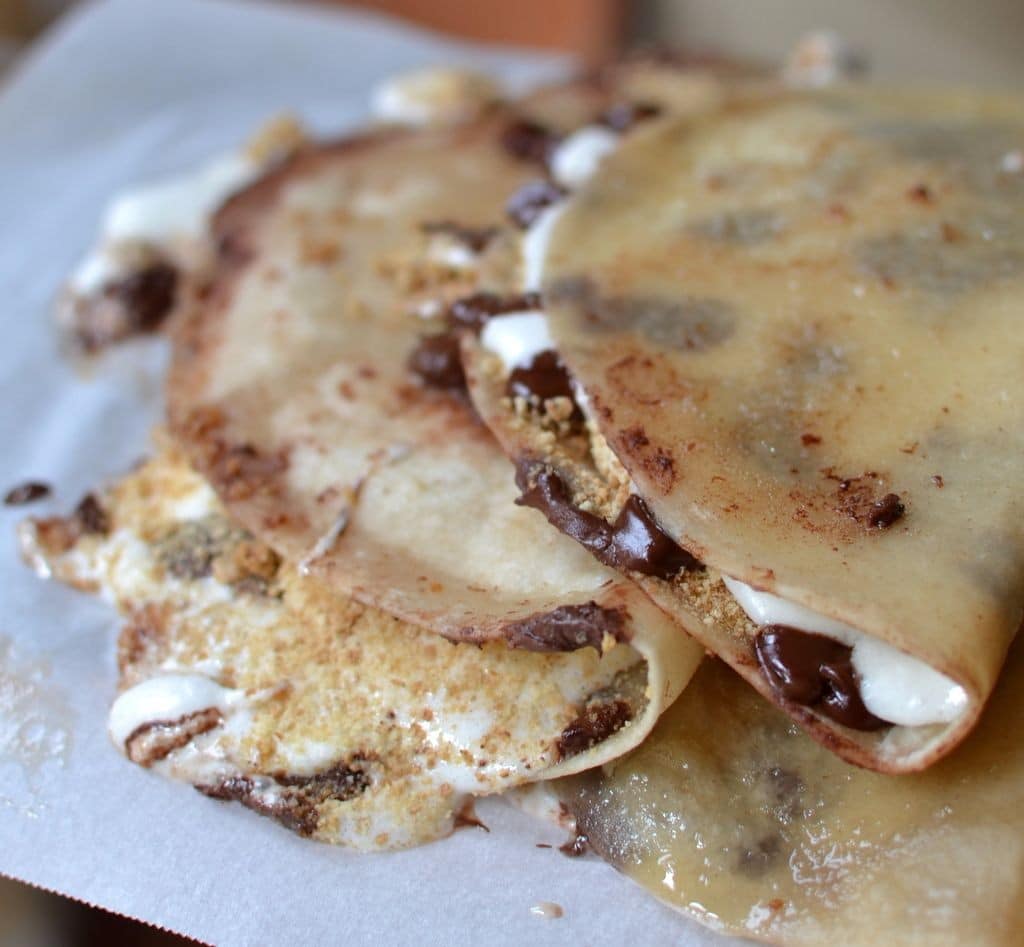 Or you could eat them just how I wrote them because they are so darn delicious. Oh the aroma while they are cooking will knock your socks off!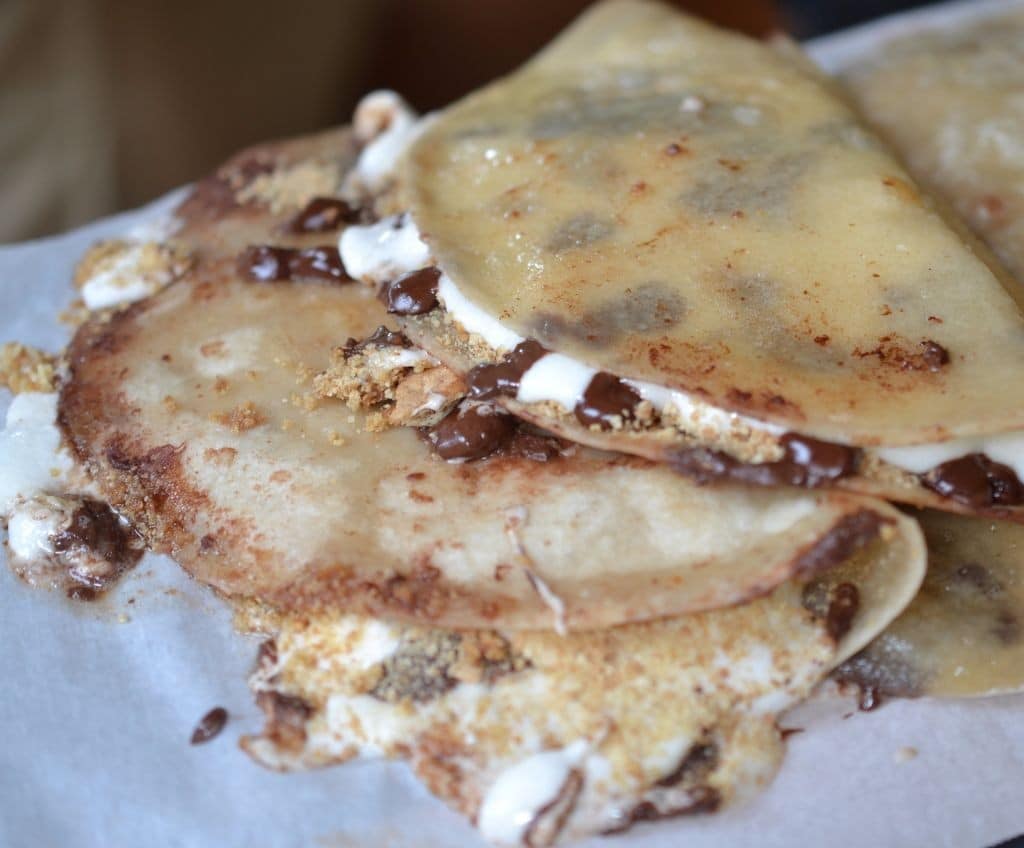 These are best served hot right out of the pan but be careful melted marshmallows get awfully hot!
Ingredients
Flour Tortillas
Crushed Graham Crackers
Mini Marshmallows
Semi Sweet Chocolate Chips
Butter
Instructions
Melt butter in pan over medium heat. Add tortilla; spread graham crackers, marshmallow and chocolate over 1/2 of the tortilla. Cover loosely with foil. Cook until marshmallows are melted and the tortilla is lightly browned. Fold the tortilla over, remove from pan and repeat with the other tortillas.
https://www.smalltownwoman.com/smores-quesadilla/
Other recipes you will love!
Smores Cheesecake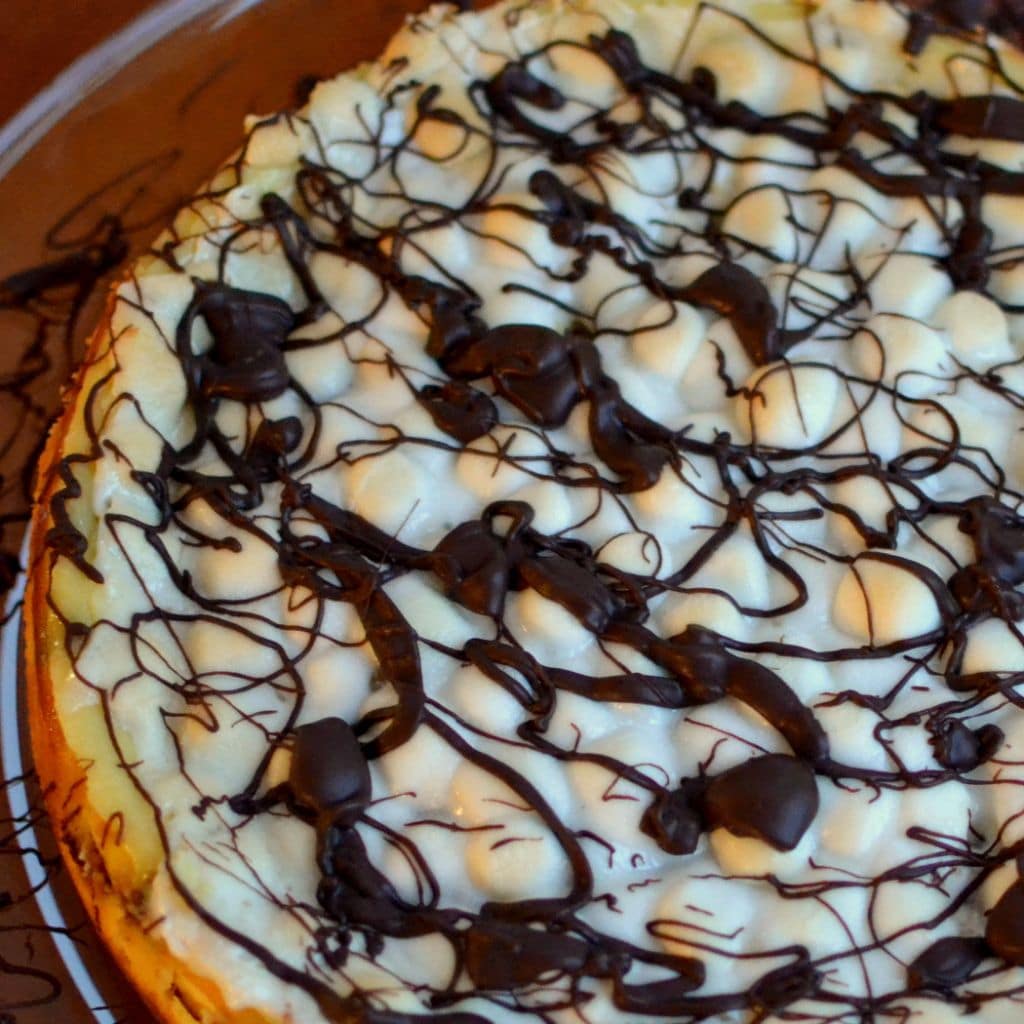 https://www.smalltownwoman.com/smores-cheesecake/
Rocky Road Cookies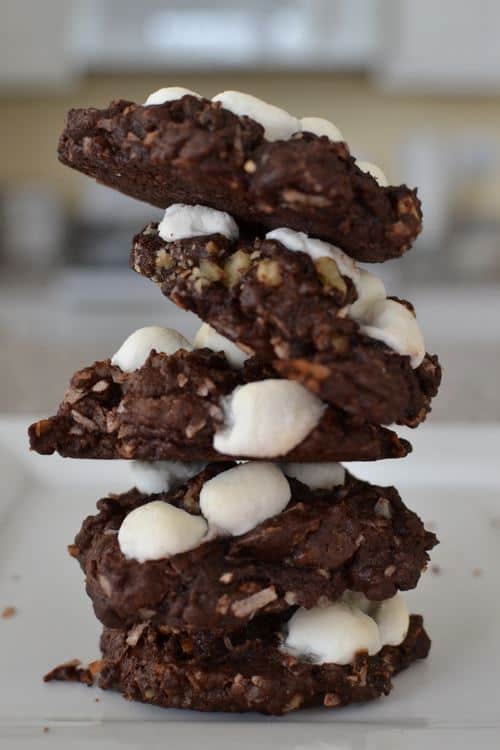 https://www.smalltownwoman.com/rocky-road-cookies/