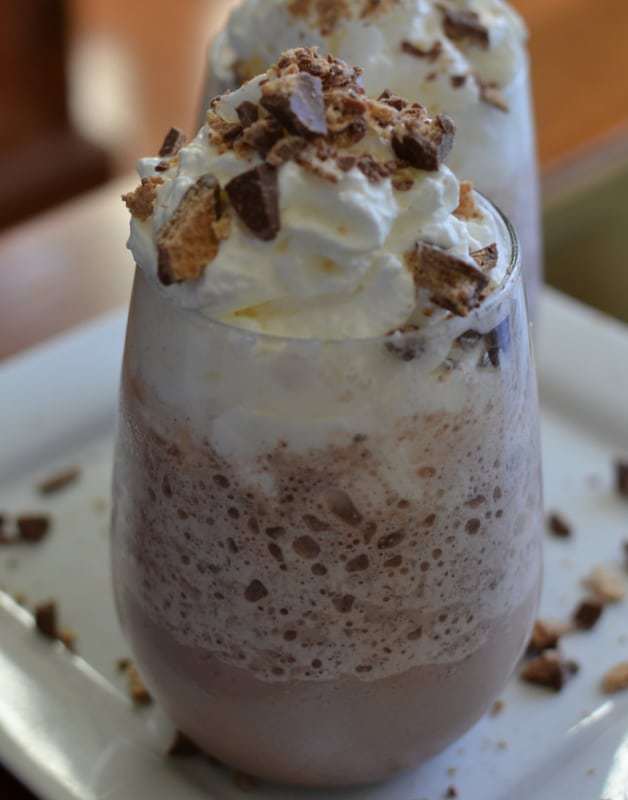 This past weekend seemed to be the perfect time to create a kid friendly delectable treat.  My daughters best friend was in from out of town and she was happy to watch us video and photograph this newest concoction.  The kids were all trying to wait patiently for their portion of So Simple Kit Kat Frozen Cocoa!  Some were waiting a little more patiently than others!  LOL!
What is your favorite candy bar?  Are you a Snickers fan with all that luscious caramel and crunchy peanuts?  Are you a Mounds fan with all that delicious chocolate covered coconut?  How does the saying go… sometimes you feel like nut sometimes you don't.  Are you more of a Heath fan with all that chocolate covered scrumptious English toffee?  I think the most overall loved candy bar at our house is Kit Kat.  My kids have been know to fight over them.  Now I am sure you are asking yourself who in the world fights over candy bars?  That would be my kids.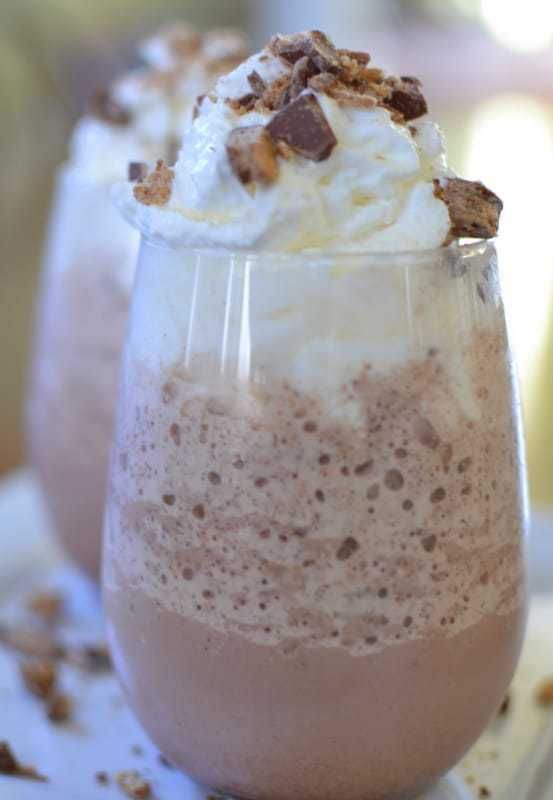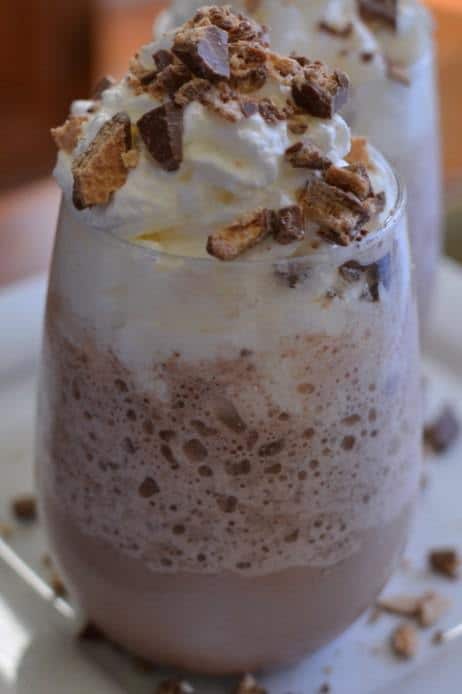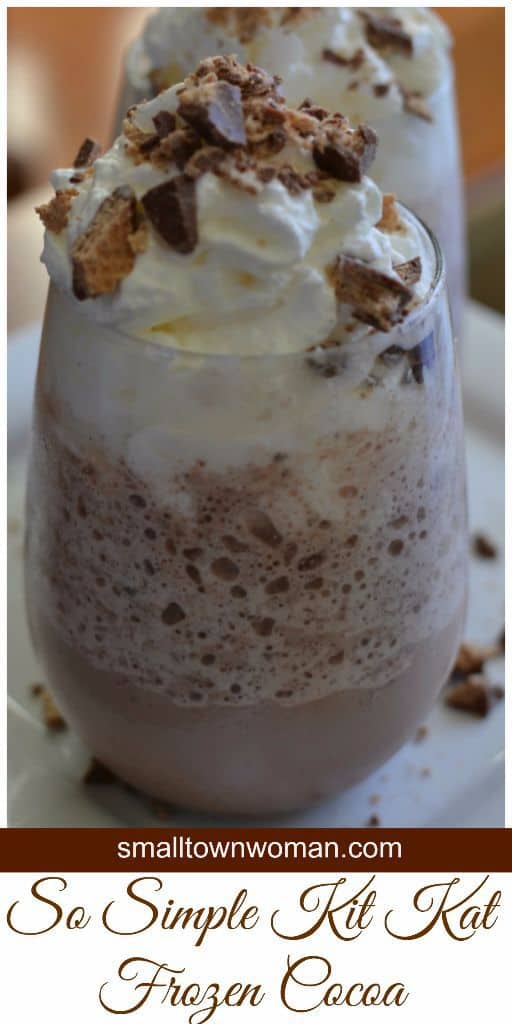 These So Simple Kit Kat Frozen Cocoa sweet treats can be made in a matter of minutes and are packed full of chocolate and Kit Kat goodness.
Now when I was shooting the pictures I keep moving the glasses to different light and I told the kids I had to hurry because whipped cream does not hold up long at all.  They said that I should use what the professionals use.  They said use shaving cream.  I said there is only one problem with that THEN YOU CAN NOT EAT IT!  They quickly changed their mind and just helped me with whatever I needed to hurry up!
Print
So Simple Kit Kat Frozen Cocoa
Scale
Ingredients
3 cups ice
3 1/2 cups cold milk
4 packets dry cocoa mix (like Swiss Miss)
Dairy whipped topping (like Rediwhip)
1 (8 count) Kit Kat snack bars (4 of them chopped)
Instructions
In blender combine cold milk, ice, milk, cocoa mix, and 4 mini KIt Kat bars. Beat on high until well blended; approximately 1-2 minutes.
Split in four short glasses and top with whipped topping and shopped Kit Kat Bars.
Other delicious chocolate recipes!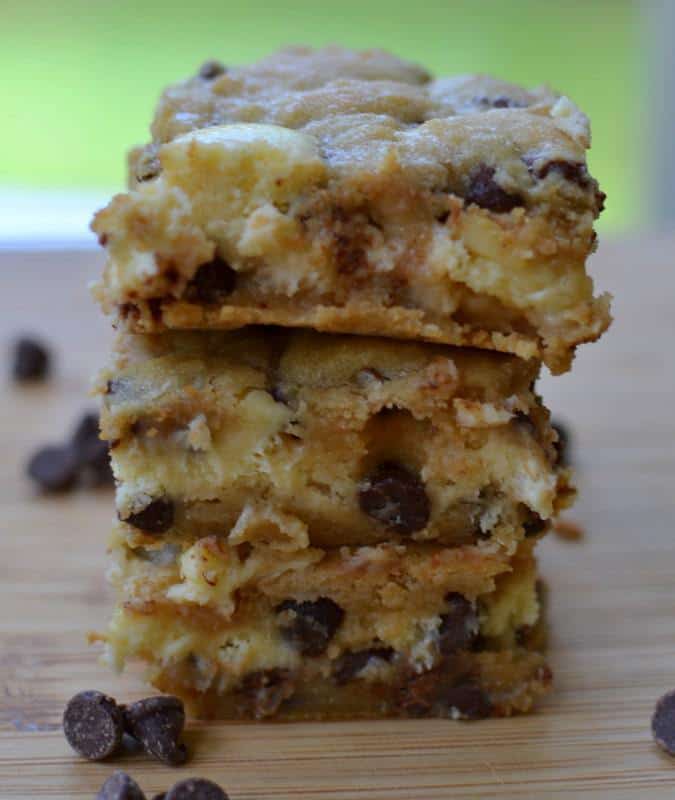 Chocolate Chip Cream Cheese Bars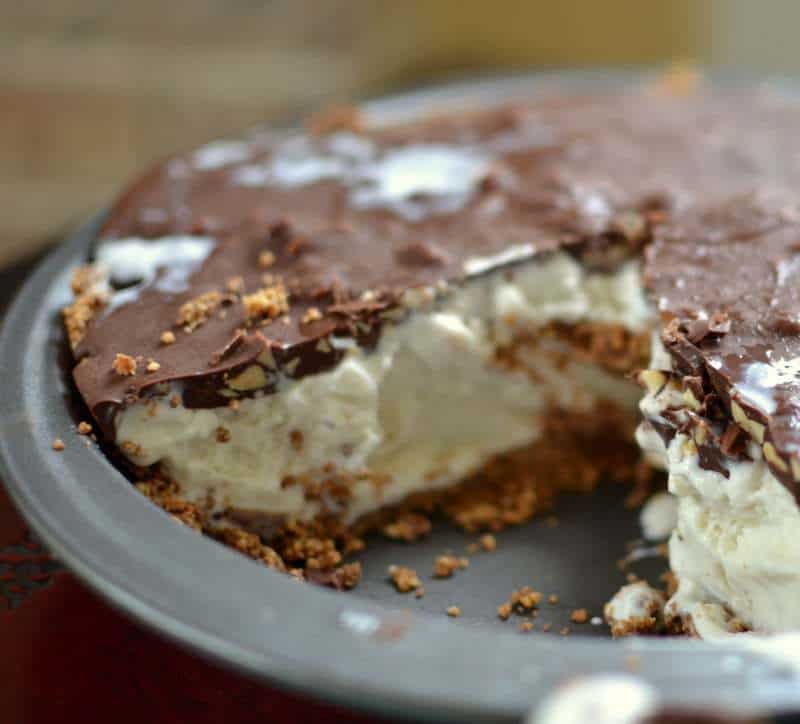 https://www.smalltownwoman.com/wp-content/uploads/2019/05/Beth-1.pdf