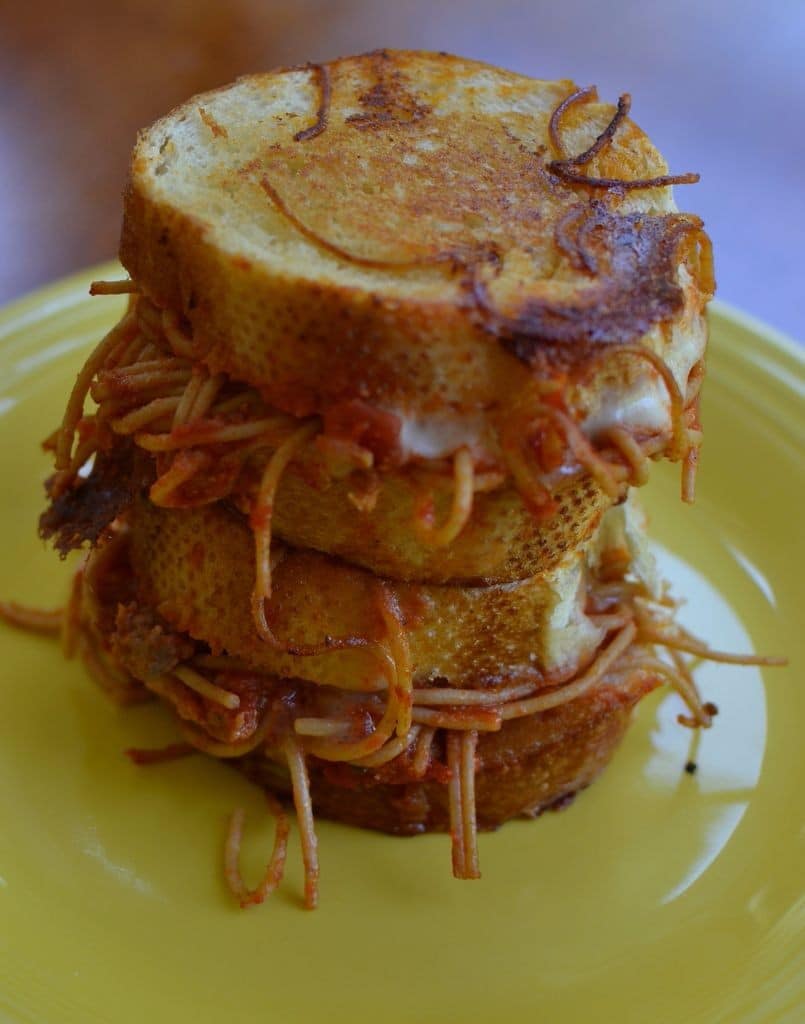 My darling daughter reminded me the other day of these sandwiches that I used to make for her. I had forgotten all about them and like lots of great recipes it had been brushed aside with daily tasks, business and chores. However the idea and concept of the sandwich is so easy that it only took about thirty seconds to recreate. In fact we were in the car when she mentioned it and before I turned the street corner I knew exactly what was for lunch!!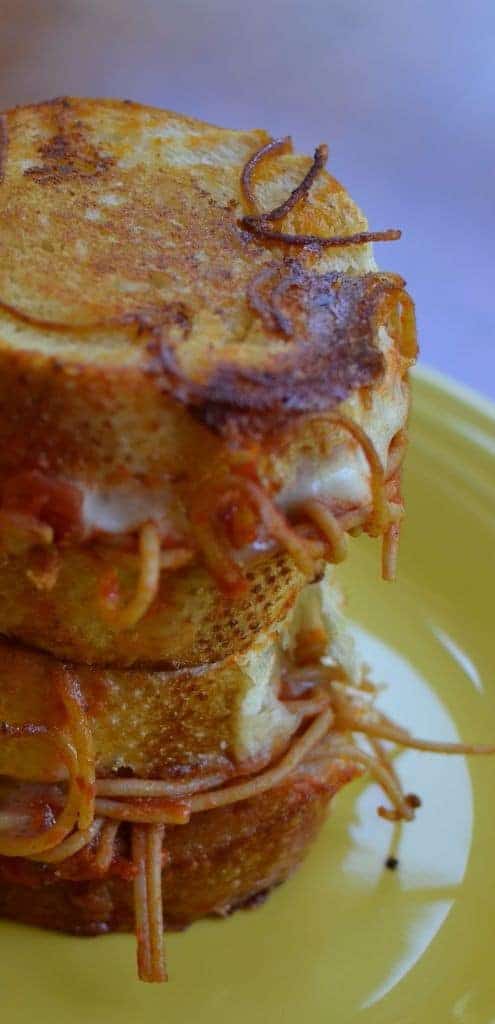 These are pretty simple to make! They have just a few ingredients and they are darn delicious every single time. Everyone will love them!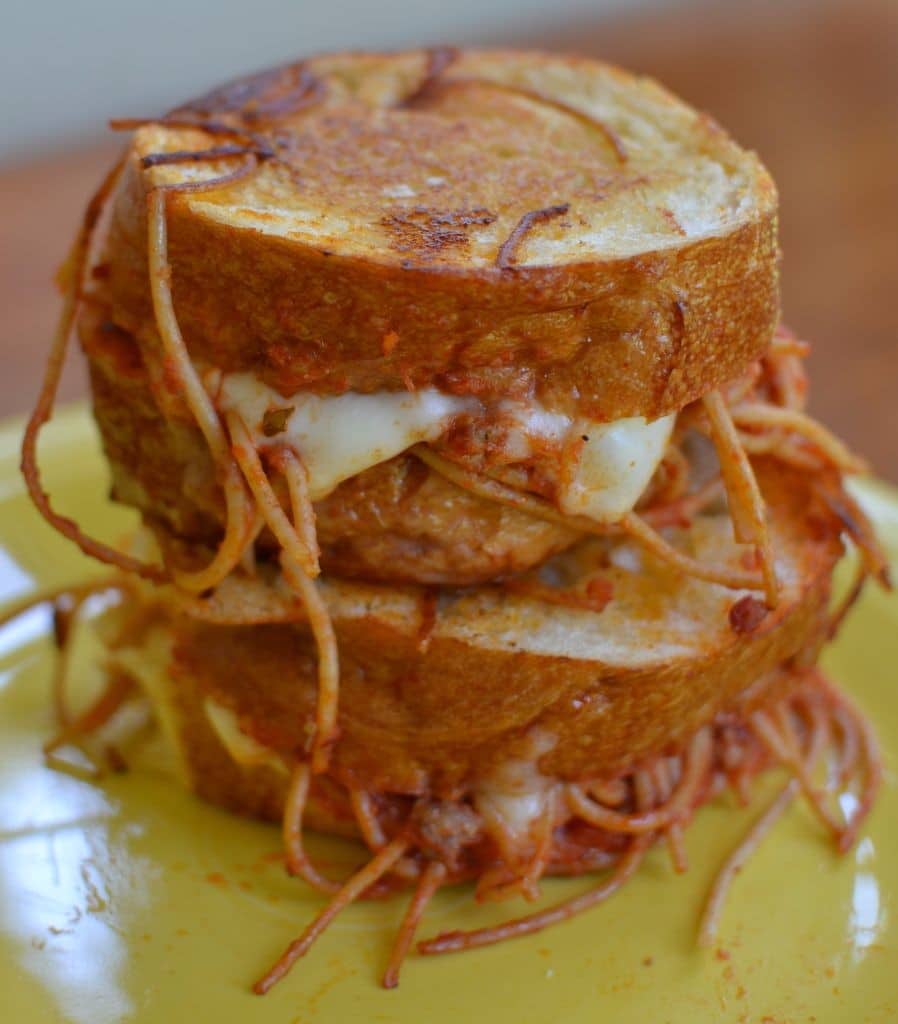 BTW good luck eating just one!
Print
Spaghetti Grilled Cheese
Author:
Prep Time: 5
Cook Time: 10
Total Time: 15 minutes
Yield: 4 1x
Scale
Ingredients
2 cups leftover spaghetti
4 large slices mozzarella
1 cup provel ropes or grated provolone cheese
2 tablespoons melted butter
1/4 teaspoon garlic powder
8 thick slices french bread
Instructions
Add garlic powder to melted butter.
Place mozzarella slices on 4 slices of the french bread. Place 1/2 cup spaghetti on top of each of the mozzarella slices. Sprinkle each with 1/4 cup of the provel ropes. Place another slice of french bread on top creating 4 sandwiches. Brush the tops with butter.
Heat skillet over low heat. Add the sandwiches butter side down. Brush the top side with butter; cover with aluminum foil and cook until brown on the bottom; approximately 5 minutes. Flip, cover with aluminum foil and cook until brown on the other side; approximately 5 minutes.
Notes
Be generous with the cheese.
https://www.smalltownwoman.com/wp-content/uploads/2019/05/Beth-1.pdf