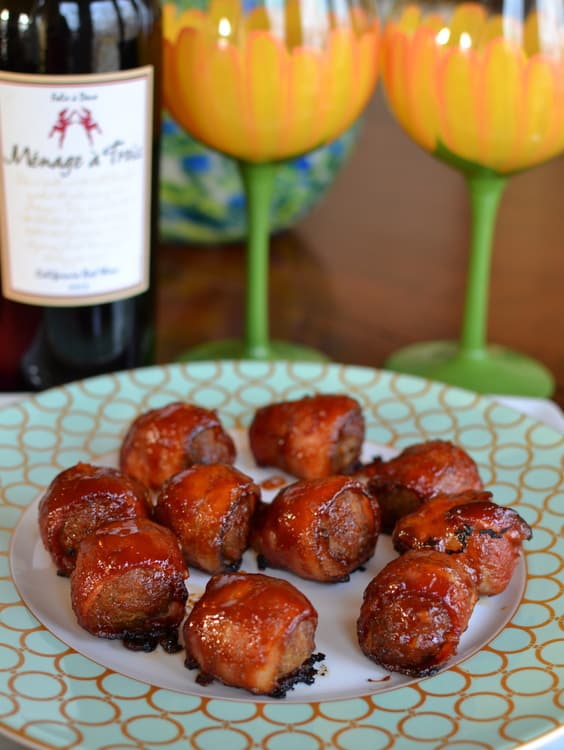 This recipe is so scrumptious that I do NOT have adequate words for it! How about ambrosial, appetizing, dainty, delectable, delish, flavorful, flavorsome, luscious, lush, mouthwatering, palatable, savory (also savoury), scrumptious, succulent, tasteful, tasty, toothsome, toothy and yummy!!  Any number of those still seems inadequate!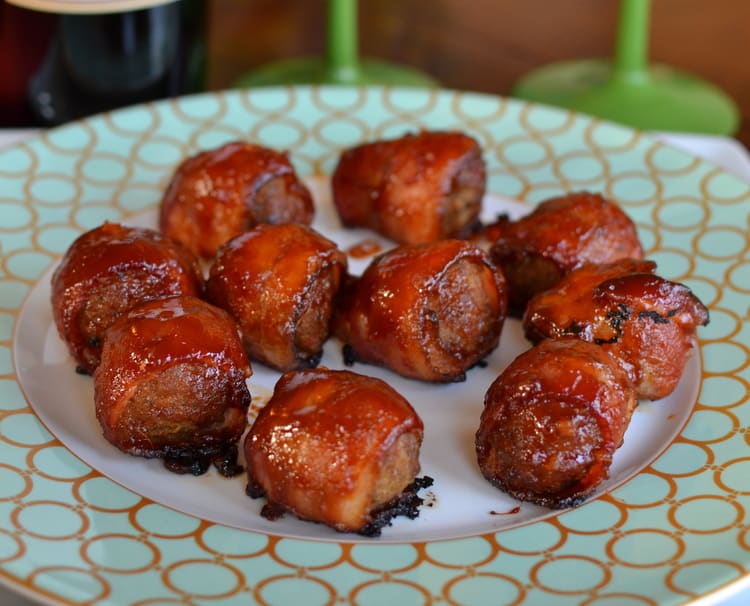 It is a piece of cake to make and you will be tickled pink that you did! My mom would be very proud of me with all these crazy idioms!  She used them all the time and twice on Sundays!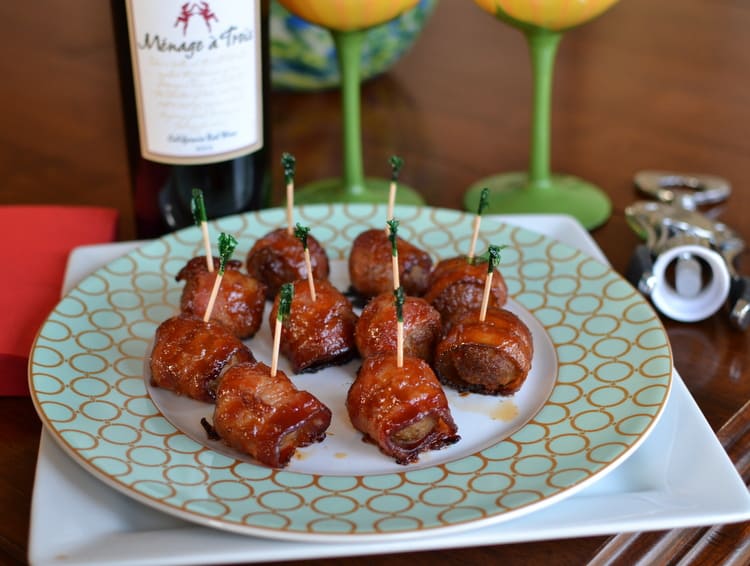 You know you want it so go get the ingredients.  Don't forget to make some for your sweeties!  They will shower you with kisses all day long!
Print
Spicy Bacon Wrapped Meatballs
Scale
Ingredients
1 lb. bacon
36–40 meatballs precooked
1 tablespoon butter
4 large cloves garlic minced
1/4 cup brandy
1/2 cup soy sauce
1/4 cup Mirin
1 tablespoon sriracha hot chili sauce
2 tablespoons Worcestershire sauce
2 tablespoons fresh ginger
2/3 cup ketchup
Instructions
Preheat oven to 350 degrees.
Cut the bacon in 1/2 and wrap around each meatball. Place on nonstick baking sheet seam side down.
Melt butter in small saucepan over low heat. Add garlic and cook for 1 minutes. Add brandy and cook until reduced by 1/2. Add soy sauce, mirin, sriracha, Worcestershire, ginger and ketchup. Simmer down until slightly thickened; approximately 10-15 minutes.
Bake meatball for 25 minutes basting every 5 minutes with the sauce.
Notes
Please be careful when adding brandy as all alcohol is flammable.
Extra sauce can be served with the meatballs.
https://www.smalltownwoman.com/wp-content/uploads/2019/05/Beth-1.pdf