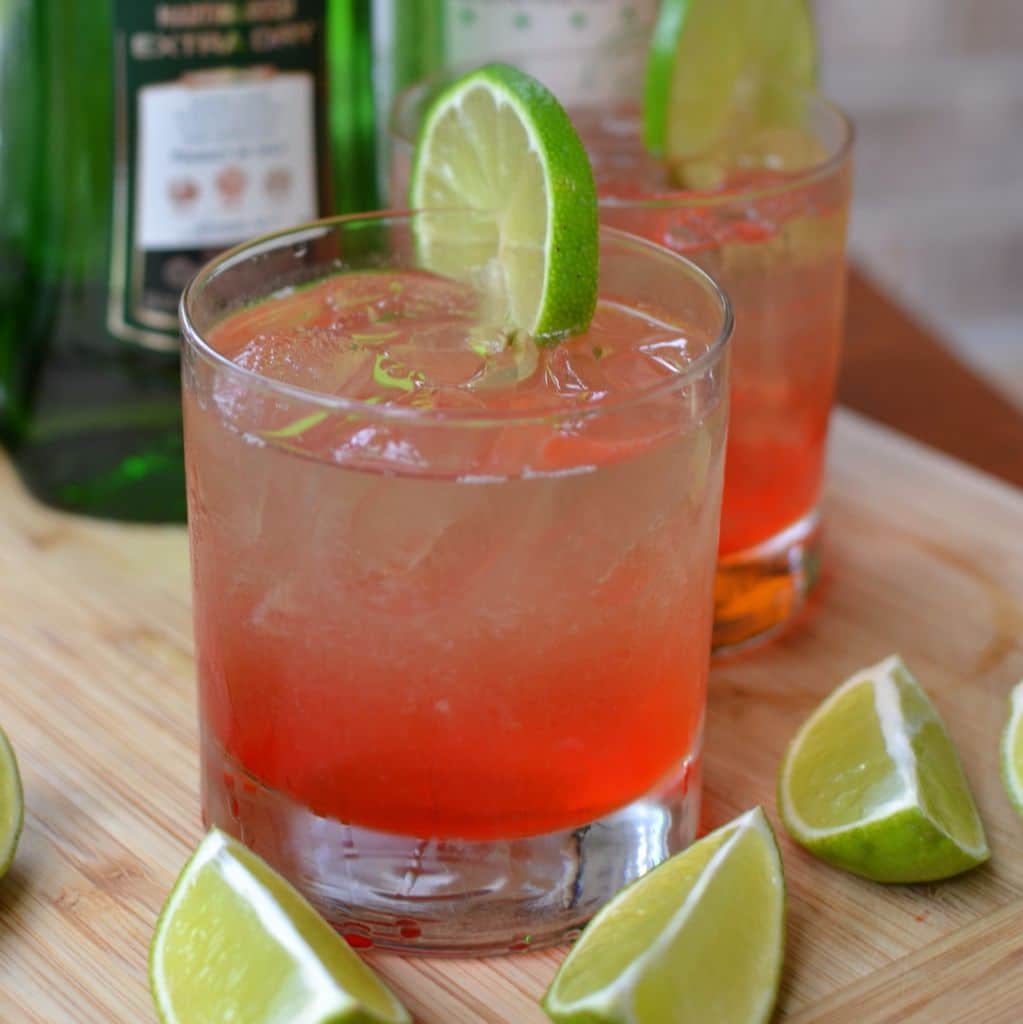 Sorry kids but this one is an adults only cocktail! Sometimes we adults need just a little rest and relaxation. This Stormy Sunset Thunder Cocktail is so delish you will definitely have trouble stopping at one! It is an odd combination of ingredients but when they come together you will realize what a perfect combo it really is!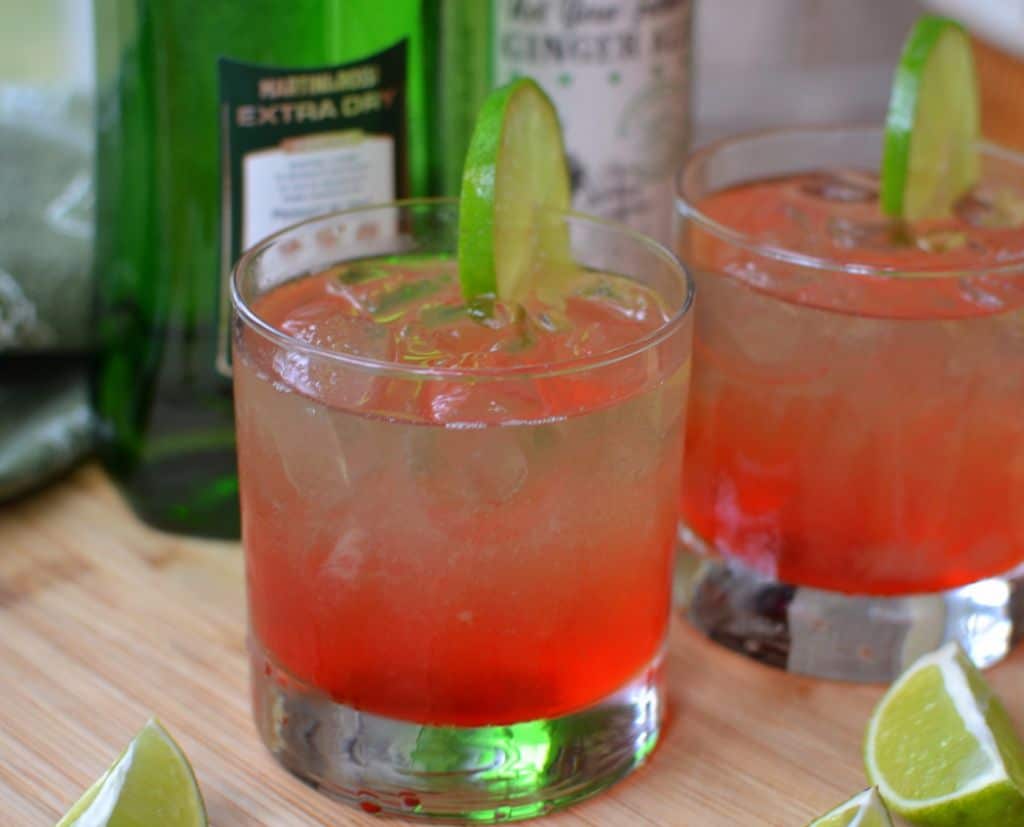 Every weekend I try to make my husband and I a new cocktail to try. We love the adventure and you get to enjoy the reaps of our sometimes good fortune. This here was a keeper and it did not break the bank. It calls for vermouth. Vermouth is an aromatized, fortified wine flavored with various botanicals (roots, barks, flowers, seeds, herbs, spices). Now vermouth in and of itself is probably not my go to wine at all. However when you combine it with ginger beer and lime juice it is divine! This beauty is a twist between the Dark & Stormy Cocktail and the Stormy Sunset Cocktail.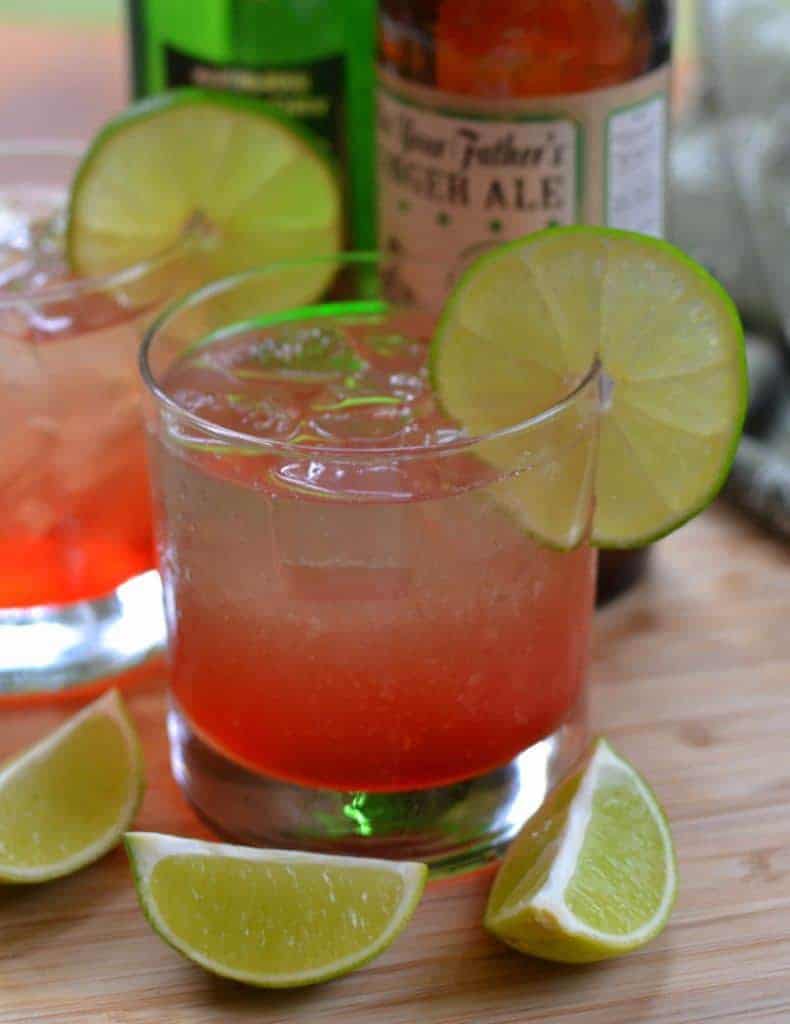 I add a little grenadine to make it all pretty but if you are watching your sugar skip the grenadine. It won't be as pretty but it will taste almost the same…just minus a little bit of sugar!!
Stormy Sunset Cocktail
Ingredients
Ice
Lime Juice
Vermouth
Ginger Beer
Grenadine
Lime slices for garnish
Instructions
Add ice to the cocktail glasses. Squeeze the juice of one lime in each glass (about 2 tablespoons).
Fill the glass with equal parts vermouth and ginger beer. Now pour 1-2 tablespoons of grenadine very slowly down the middle of the glass. Very slowly is the key. The more you pour the redder it will be on the bottom.
Garnish with lime slices. Do not stir as you will loose the look of the layers.
More delectable cocktails you will love.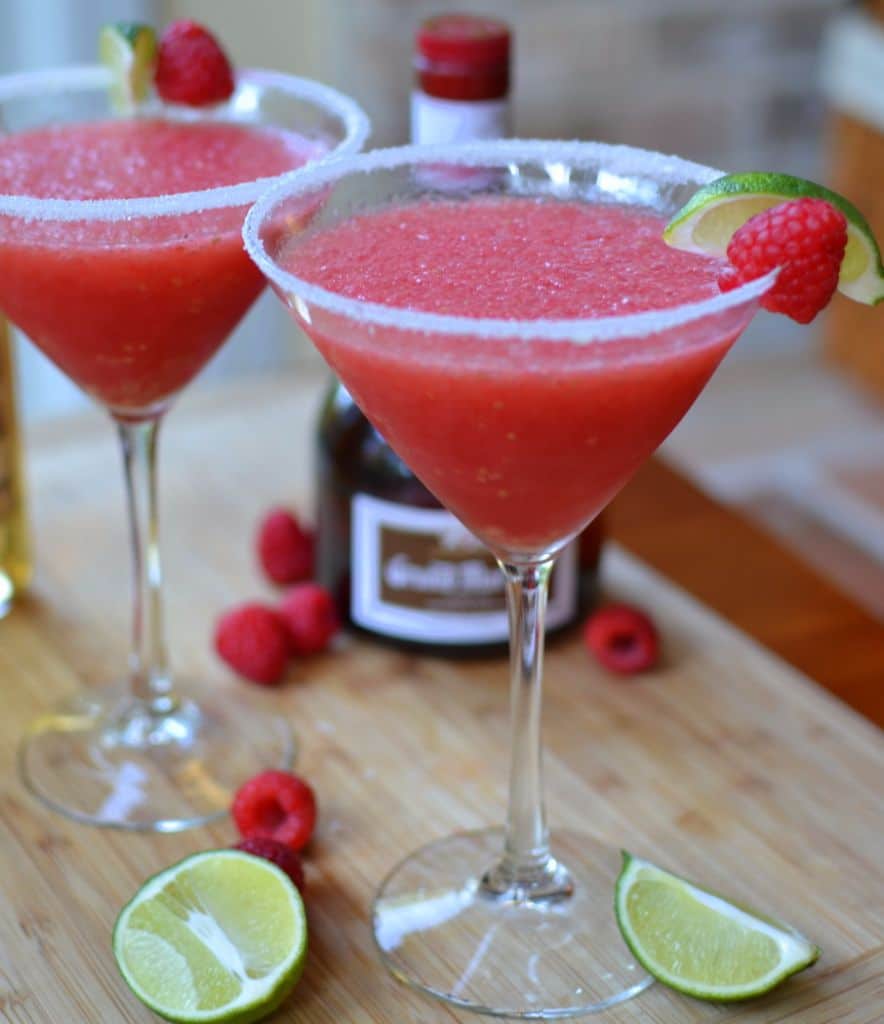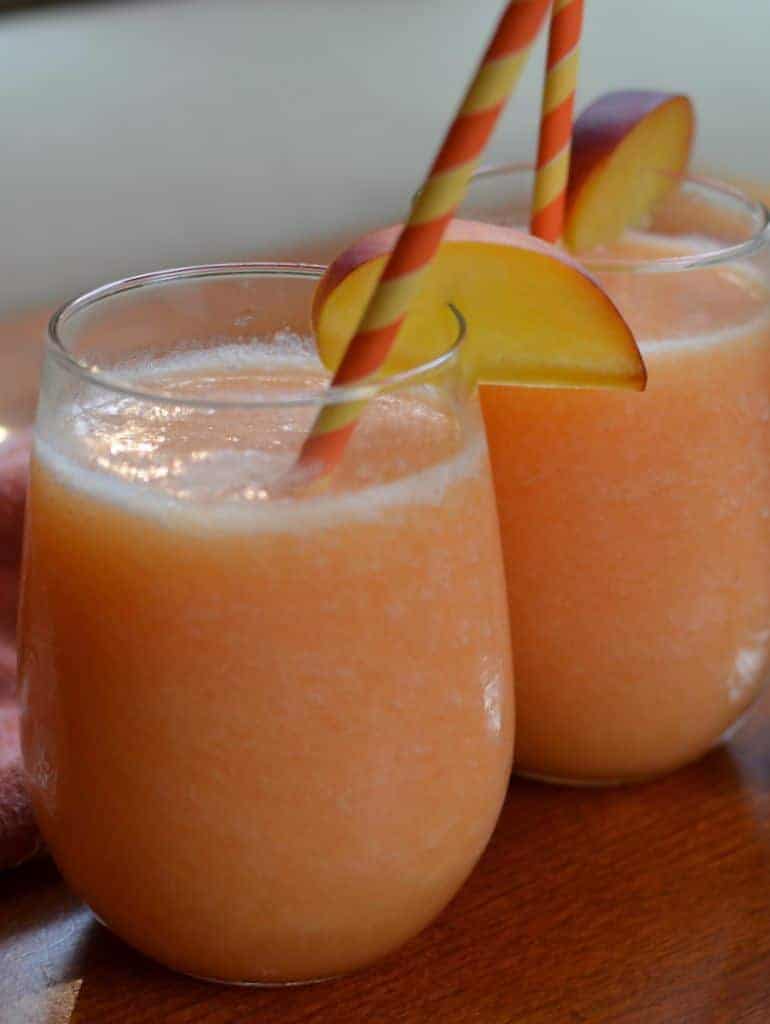 Peach Mango Daiquiri
https://www.smalltownwoman.com/wp-content/uploads/2019/05/Beth-1.pdf