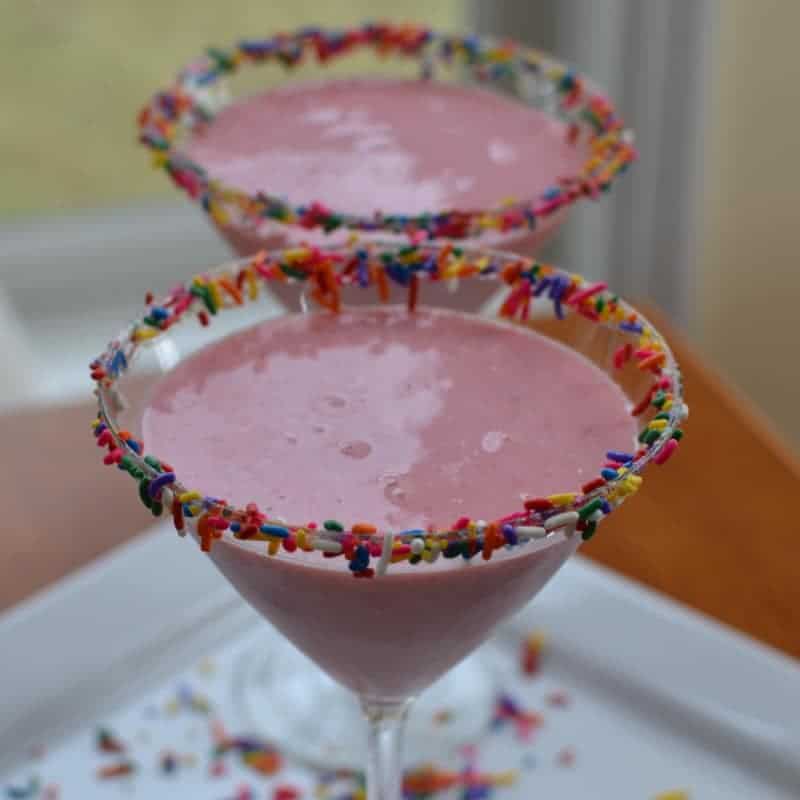 What a wonderful weekend we had. The weather here was pretty darn nice for January!! We stayed home most of the weekend with the exception of a few quick errands and church on Sunday. It is always nice to have a little down time. It has been a really great week as Facebook returned my stolen page! Yahoo!
Boy smoothies are all the rage right now and rightfully so. So simple and so full of fresh fruits and wholesome protein! I mean honestly you can whip up a smoothie in about five minutes. You can even dress them up a bit if you are serving the kids but believe me sprinkles are not a key component to this recipe. They are simply festive and fun like balloons and streamers!!
These yummy Strawberry Banana Lime Smoothie are so delectable and so easy!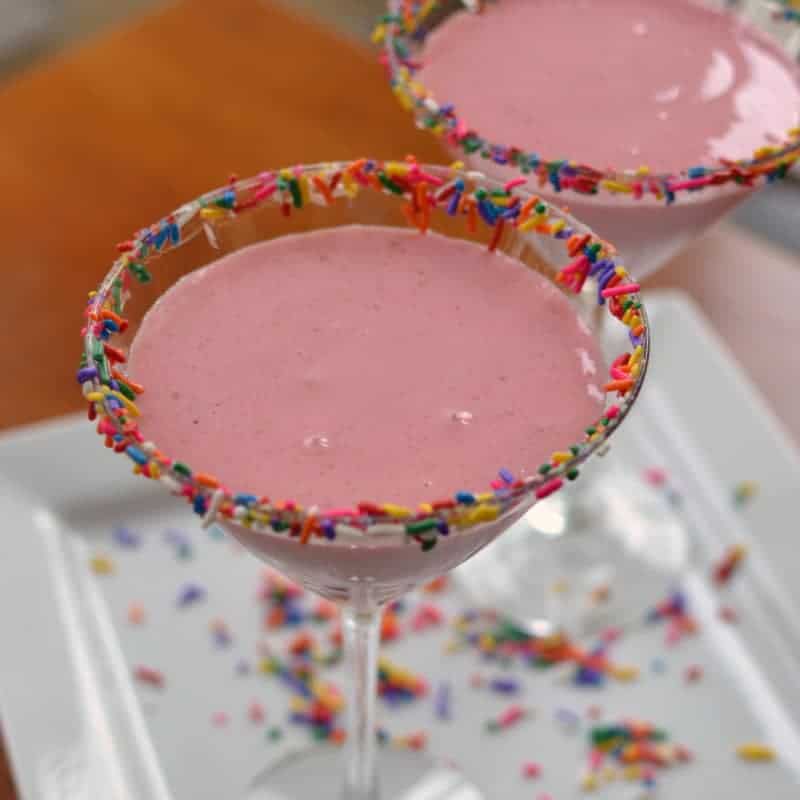 Greek yogurt adds plenty of healthy good for you protein. Fresh strawberries are rich in essential nutrients including plenty of vitamin C. Bananas are full of potassium, an essential mineral for maintaining normal blood pressure and heart function. Love these healthy protein vitamin mineral packed yummies.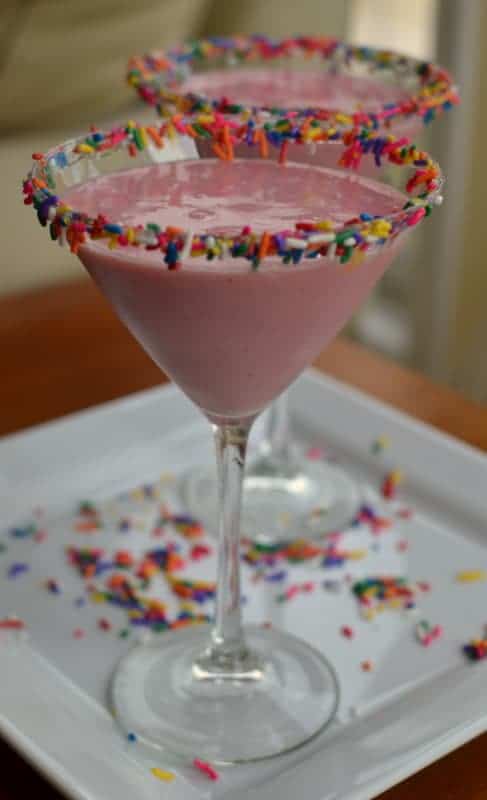 So start the New Year off right and make you and your loved ones a healthy smoothie!!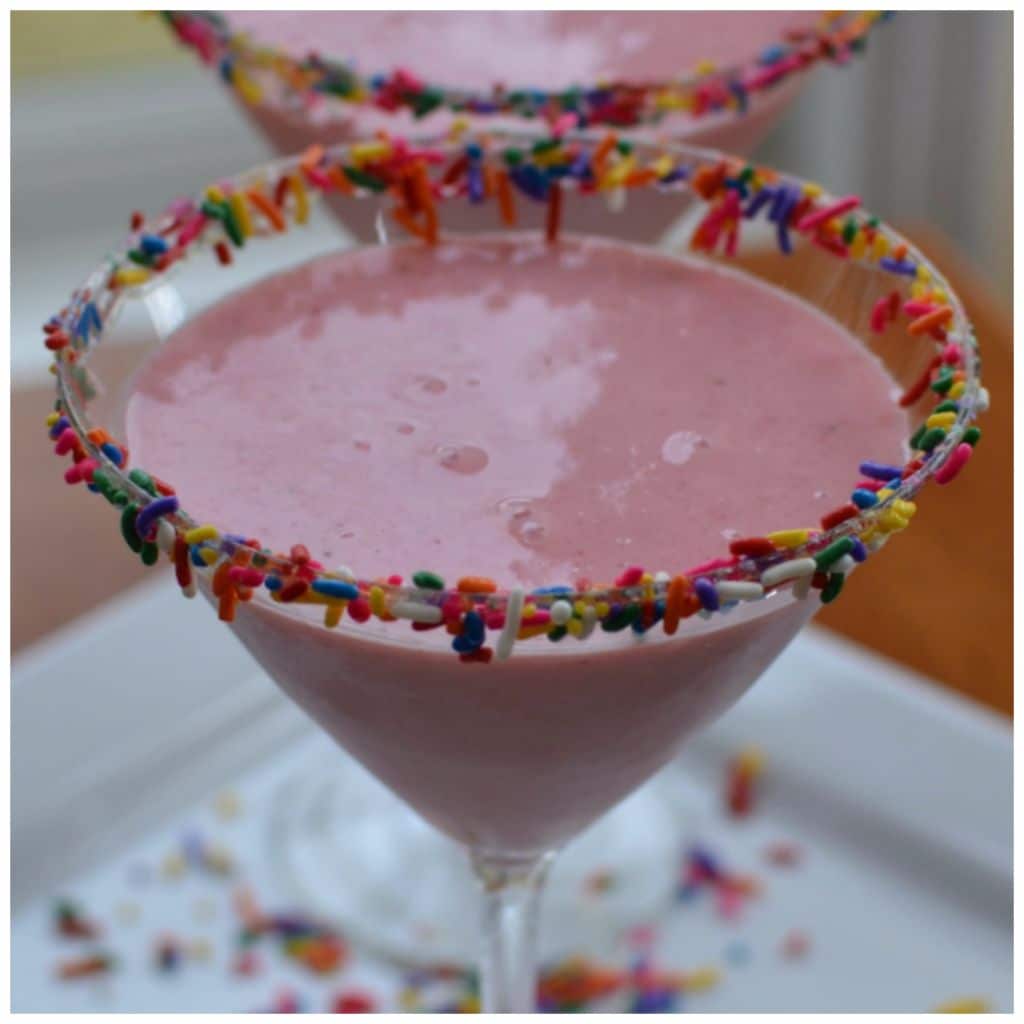 Strawberry Banana Lime Smoothie
Ingredients
2 cups fresh strawberries stems removed and sliced in half
2 medium bananas peeled and sliced
1/4 cup fresh lime juice
3/4 cup plain Greek yogurt
2 cups ice cubes
Optional 2 tablespoons honey
Optional sprinkles
Optional lime wedge
Instructions
If using sprinkles cut slit in lime wedge and run the rim of the glass several times. Place sprinkles on paper plate. Run rim around the paper plate, tilting the glass or the plate to get the edge into the sprinkles. Set aside.
Place strawberries, bananas, lime juice, Greek yogurt, ice cubes and honey (optional) in blender. Blend on high for 1-2 minutes stopping halfway through to scrape the side. Divide into glasses being careful not to disturb the sprinkles.
Makes approximately 4 small martini glasses.
Notes
You can also use corn syrup on the rims of the glasses to get the sprinkles to stick. It works real well.
https://www.smalltownwoman.com/strawberry-banana-lime-smoothie/
Other recipes you will love!!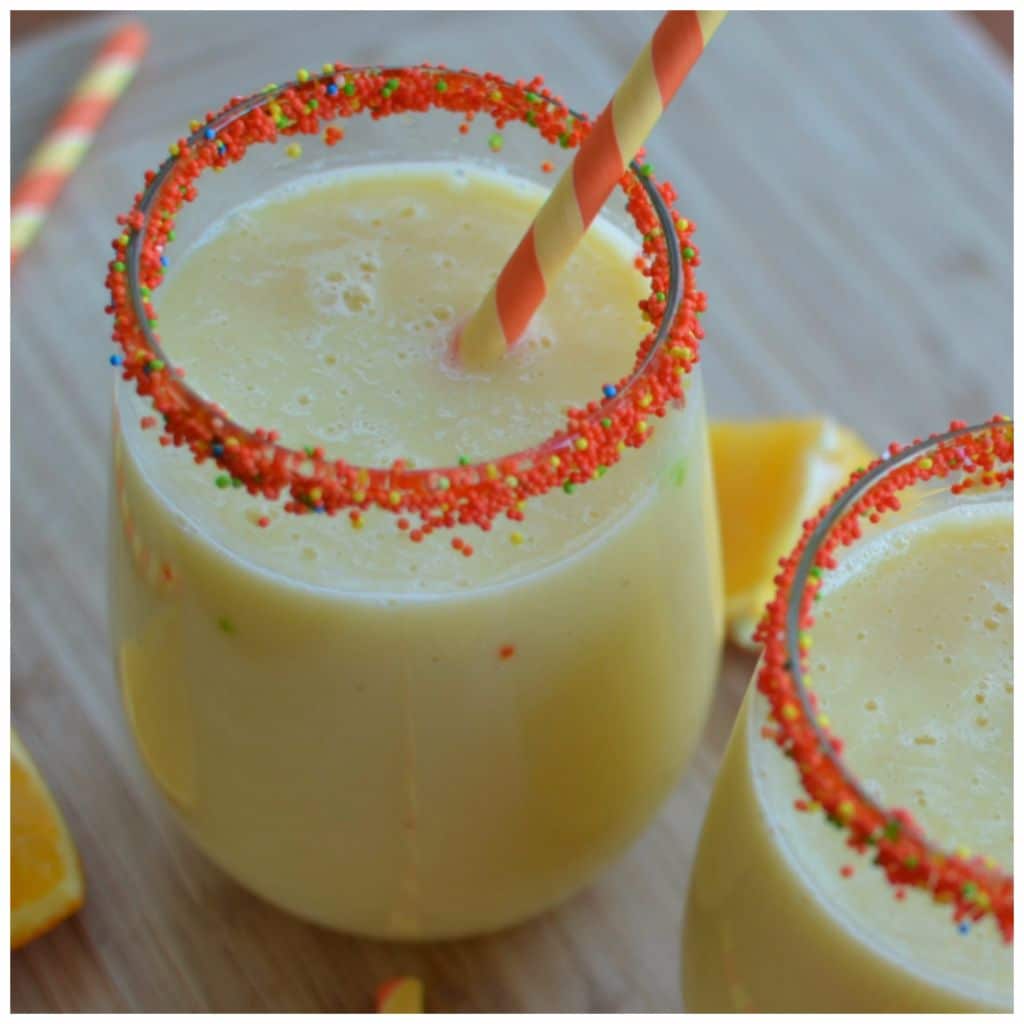 Orange Mango Pineapple Smoothies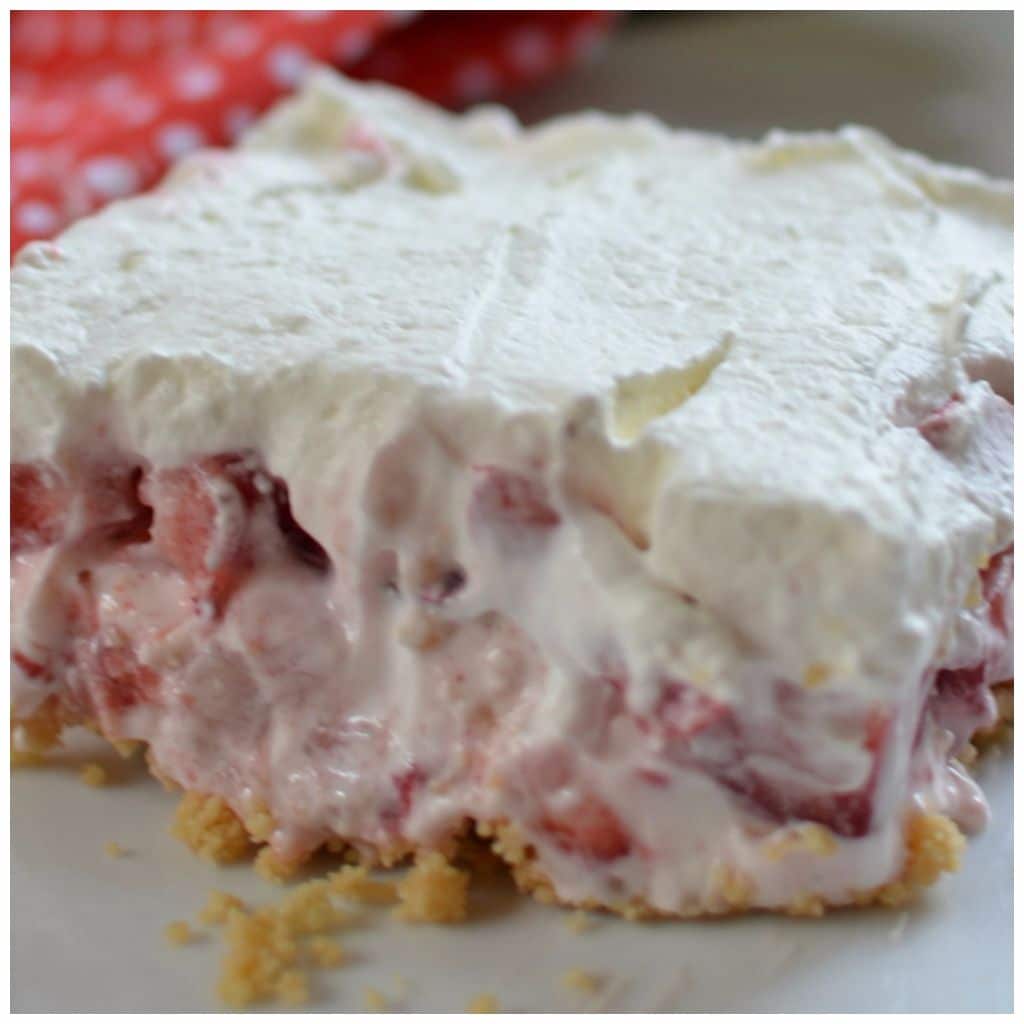 Strawberry Lush Cake