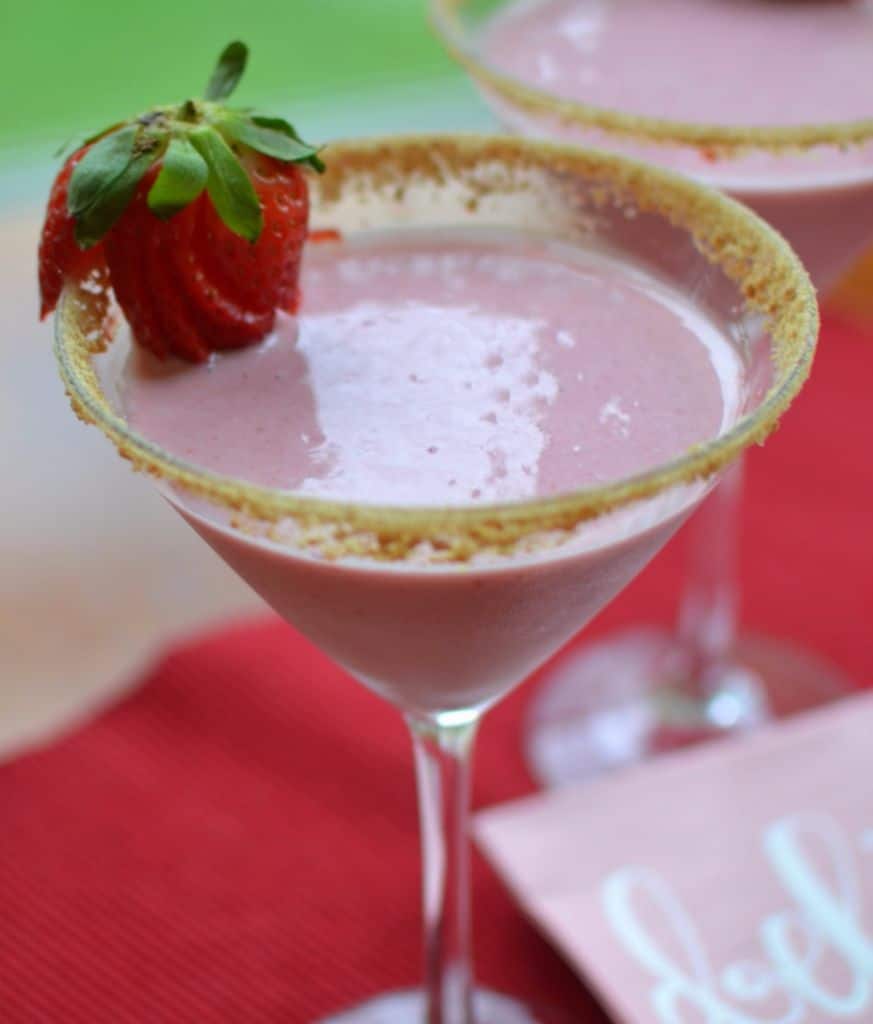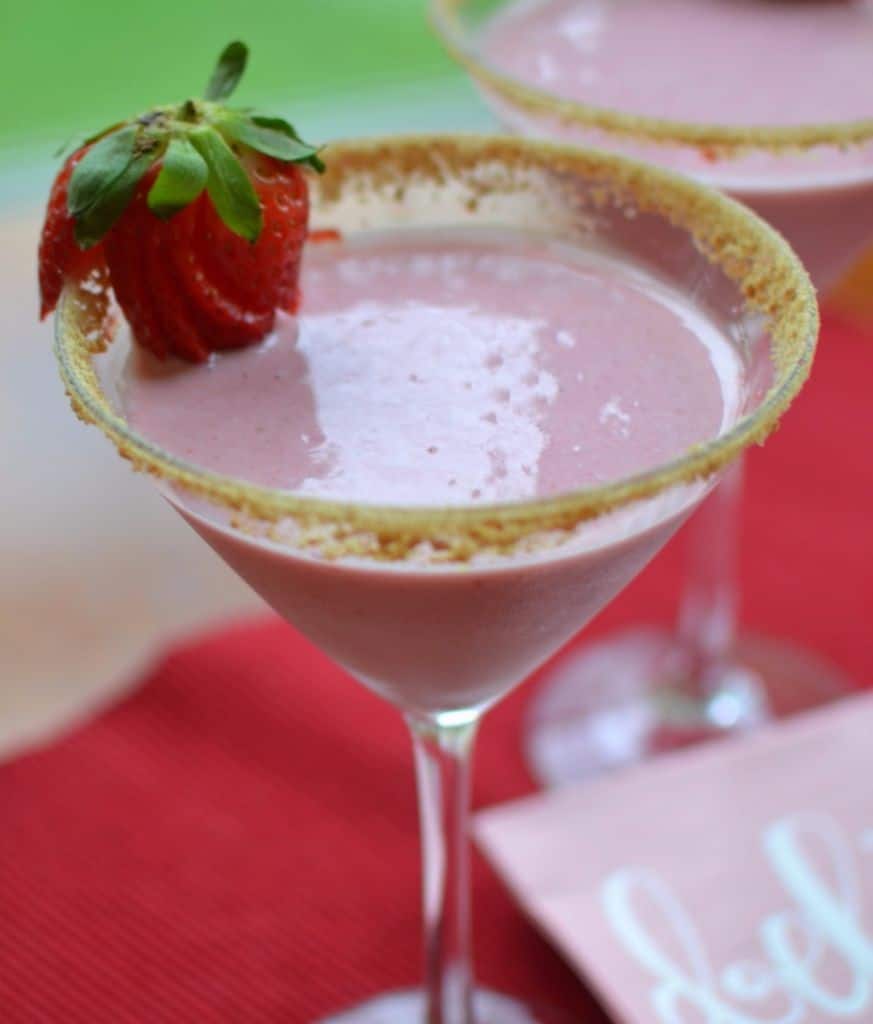 Saturday is the perfect time for over the top cocktails.  After all, haven't you given it your all this week.  These scrumptious treats are easy to fix and won't break the bank!    If you are like me you are not going to purchase three different bottles of booze to try a new cocktail!  Strawberry cheesecake martini only requires vodka.  I have no trouble whatsoever in emptying my vodka bottle on other cocktails. So no waste here!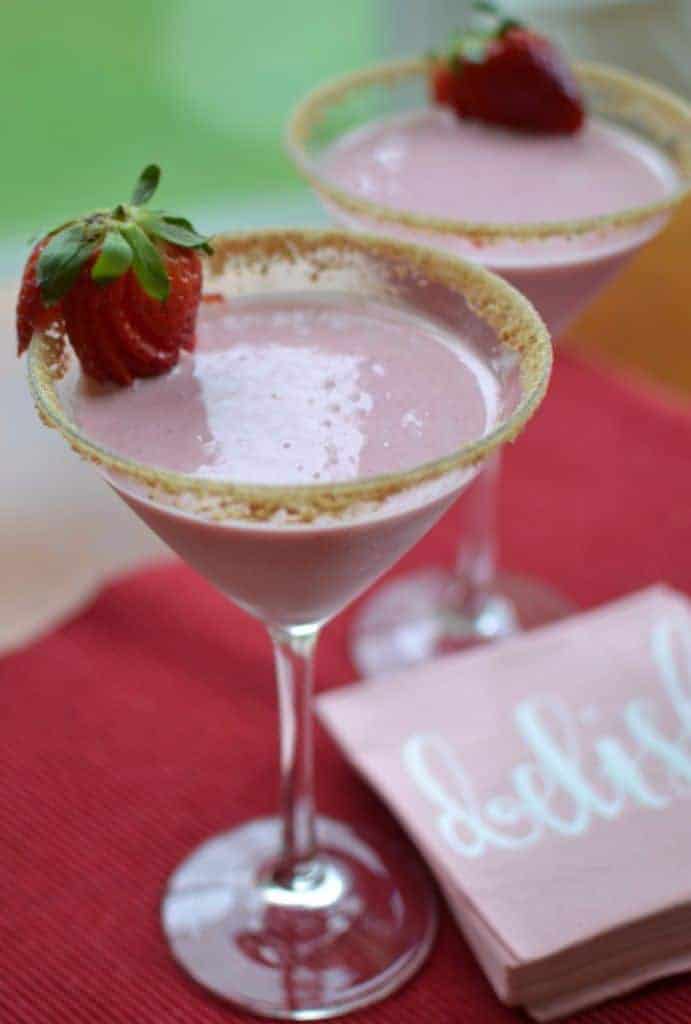 My strawberry cheesecake martini is made in a blender.  Now I know that is unorthodox as martinis are supposed to be shaken or stirred. Not blended!  However I am anything but orthodox.  I am a mixer and a shaker and a blender and sometimes you just have to dance to your own beat!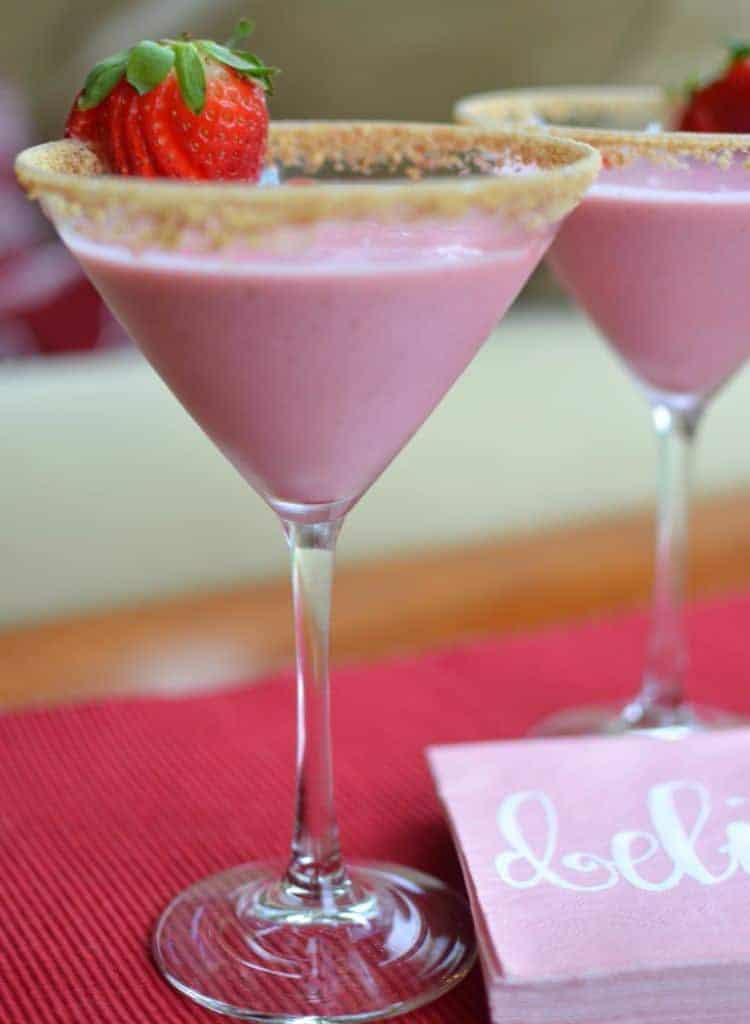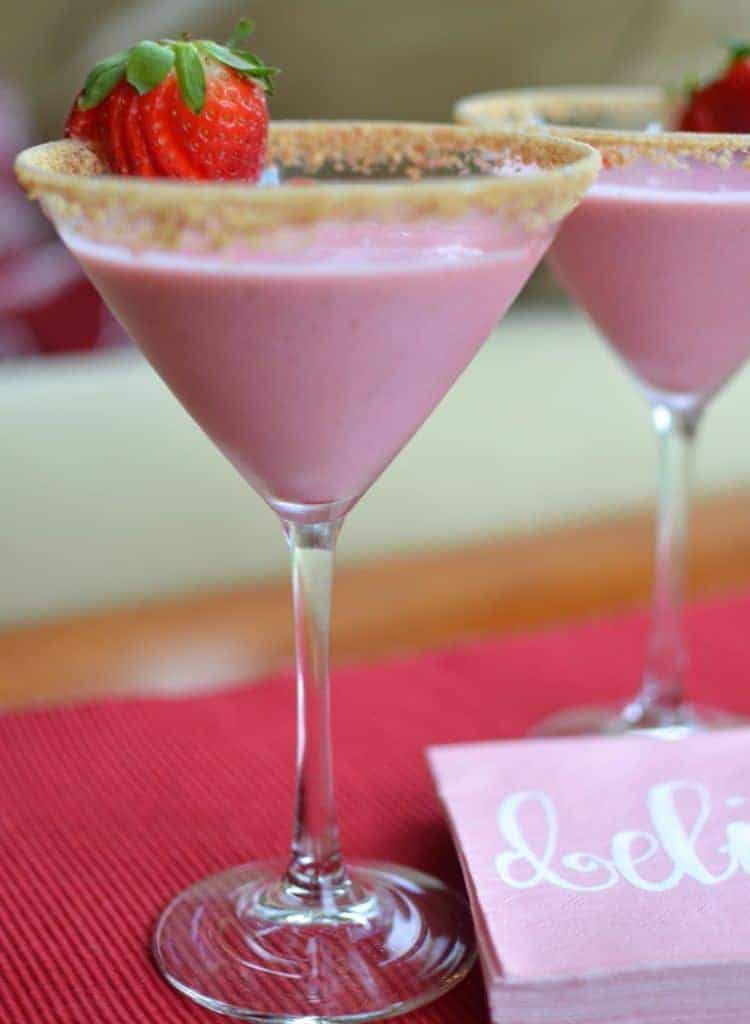 Enough about me.  You have worked hard this week and you need a little sweet treat to remind you that life is good!  Of course if you don't drink booze substitute a little non-carbonated fruit water.  I am sure that would be DELICIOUS!!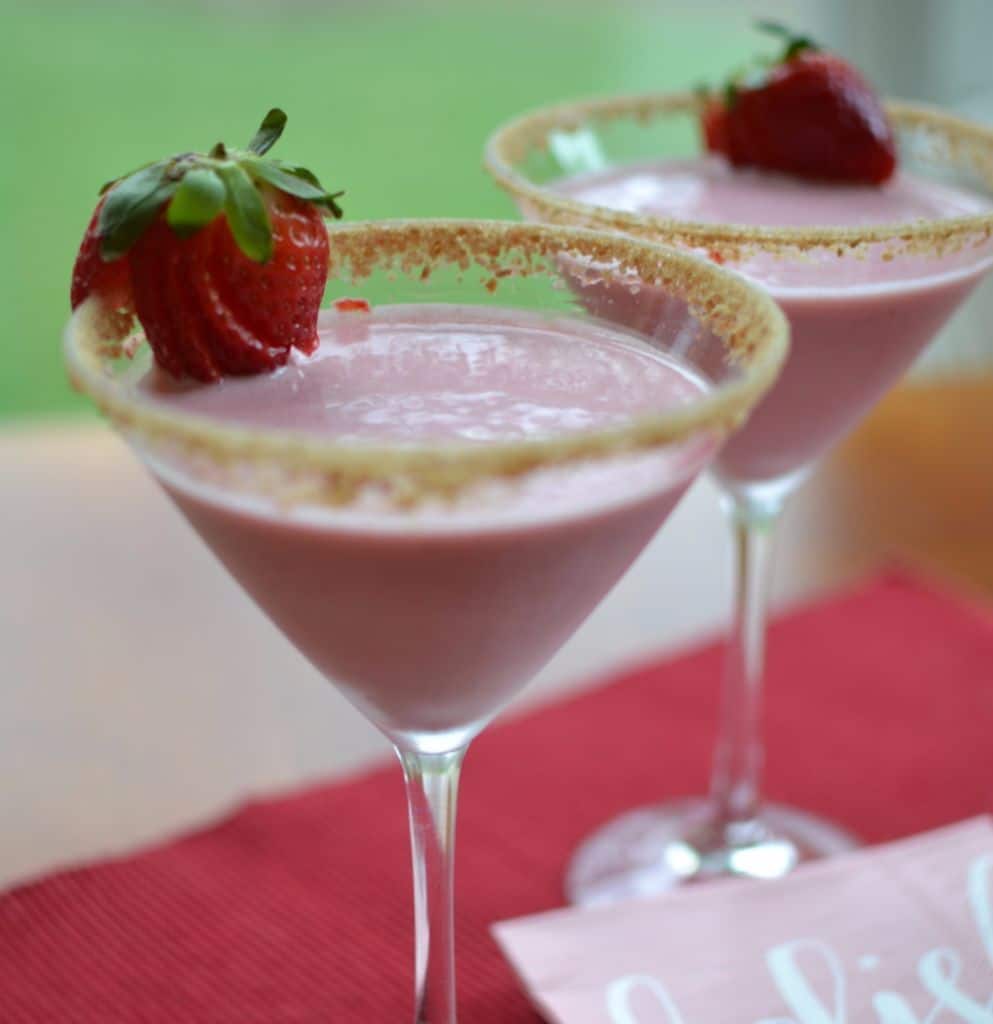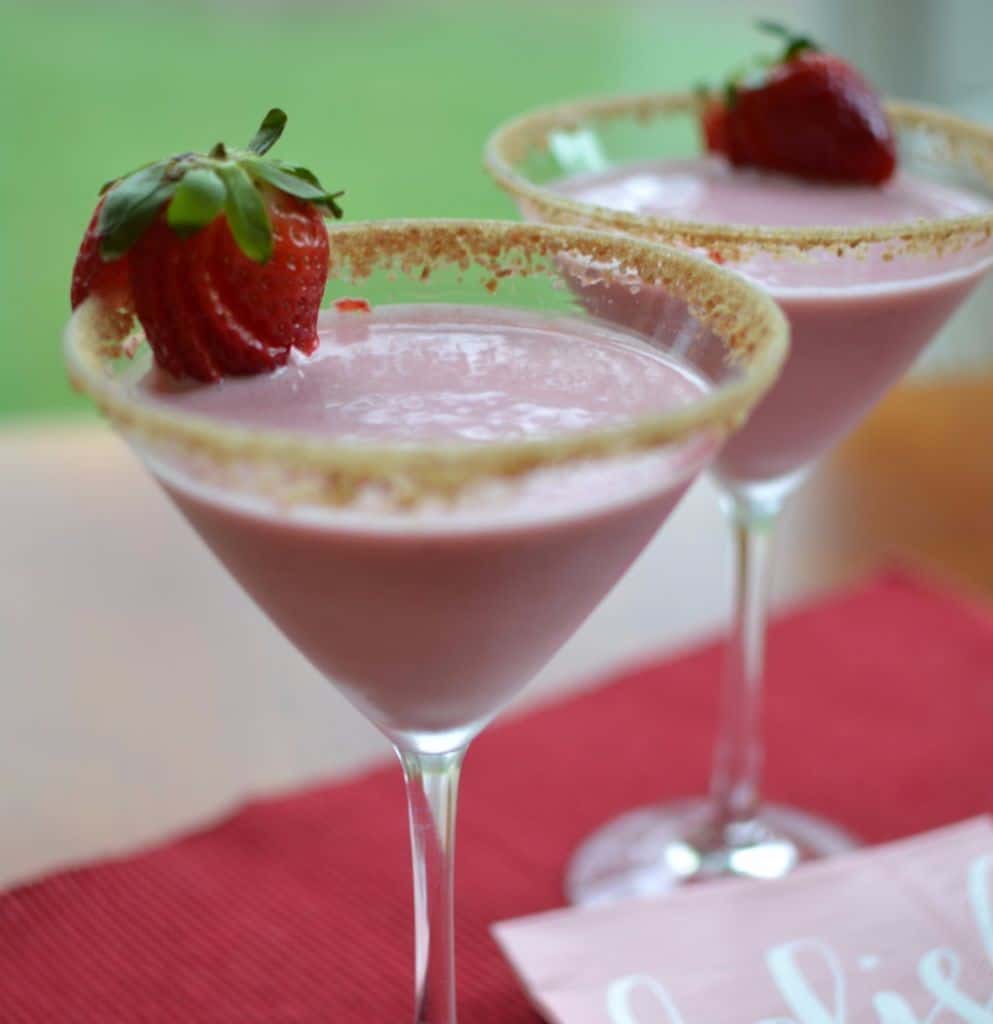 Print
Strawberry Cheesecake Martini
Scale
Ingredients
1/4 cup graham cracker crumbs
2 1/2 cups frozen strawberries slightly thawed
1/4 cup sugar
3/4 cup vodka
4 ounces cream cheese softened
1/2 teaspoon vanilla
5 large fresh strawberries
Instructions
Using one of the most ripe fresh strawberries press it into the rim of the martini glasses. Run the rim several times. Spread the graham cracker crumbs on a shallow plate and run the rims round and round through the graham cracker crumbs.
Place strawberries, vodka, cream cheese and vanilla in blender. Mix on high until cream cheese is thoroughly blended in.
Slice remaining four strawberries from the bottom BUT DO NOT GO all the way through the top. Divide strawberry cheesecake mix between four martini glasses. Add strawberries to side for garnishment.
https://www.smalltownwoman.com/wp-content/uploads/2019/05/Beth-1.pdf