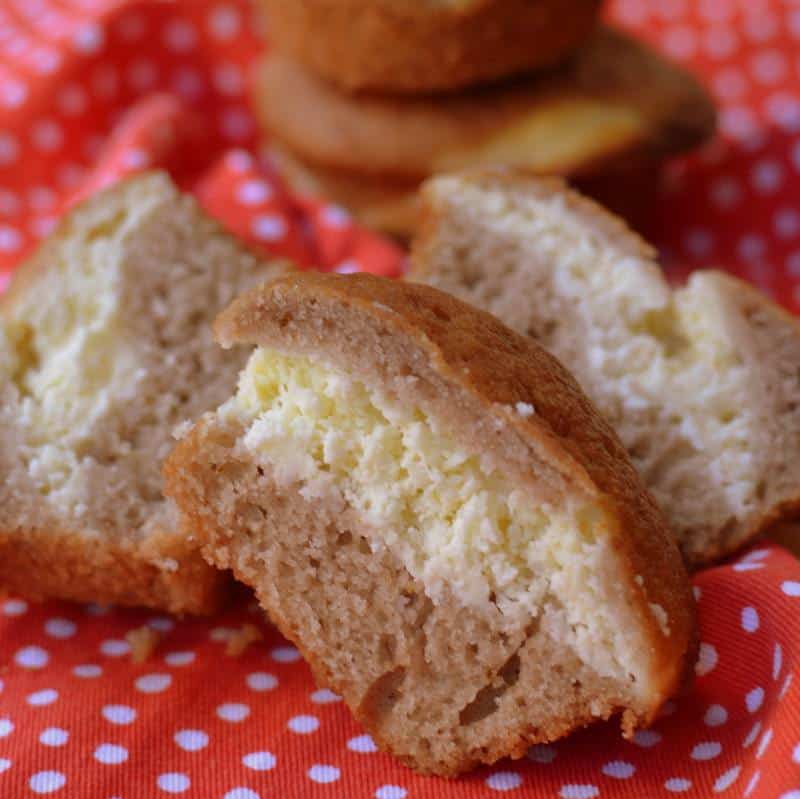 These Strawberry Cream Cheese Muffins are so delicious! You can whip these up in a few minutes and bake time is only about twenty five minutes. I used frozen strawberries but you could certainly puree fresh strawberries. Over the years my husband and I have found that frozen strawberries are sweeter than their fresh peers because they have been allowed to fully ripen on the vine before they are quickly frozen.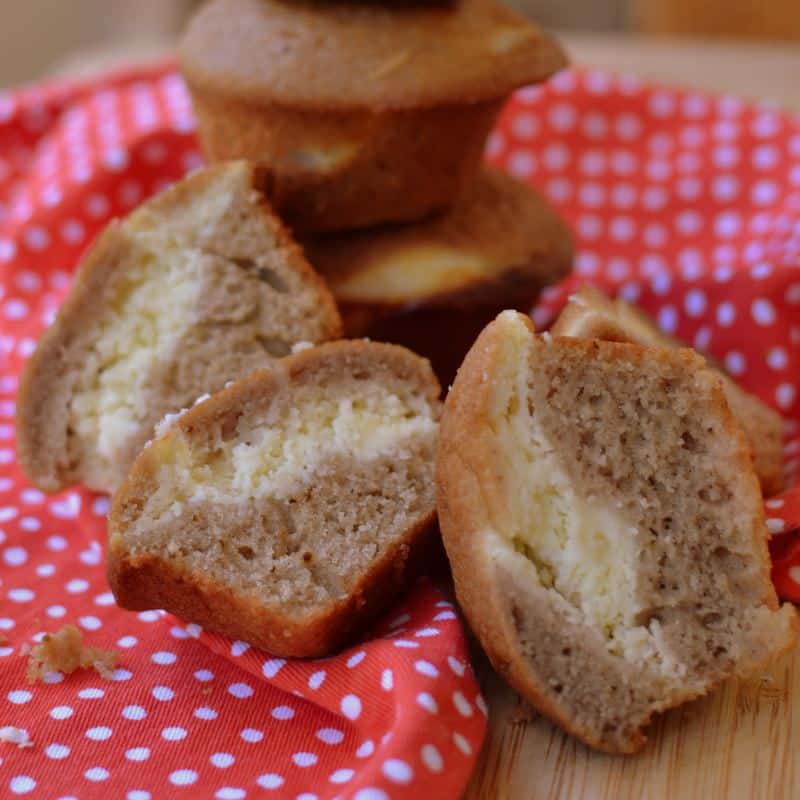 A little cream cheese in the middle makes these so moist and sweet. You are going to love them. No special equipment is necessary. It is just a matter of putting layers in the cupcake pan. It is not difficult at all. You don't even have to be too careful because sometimes the messier the better they look and taste!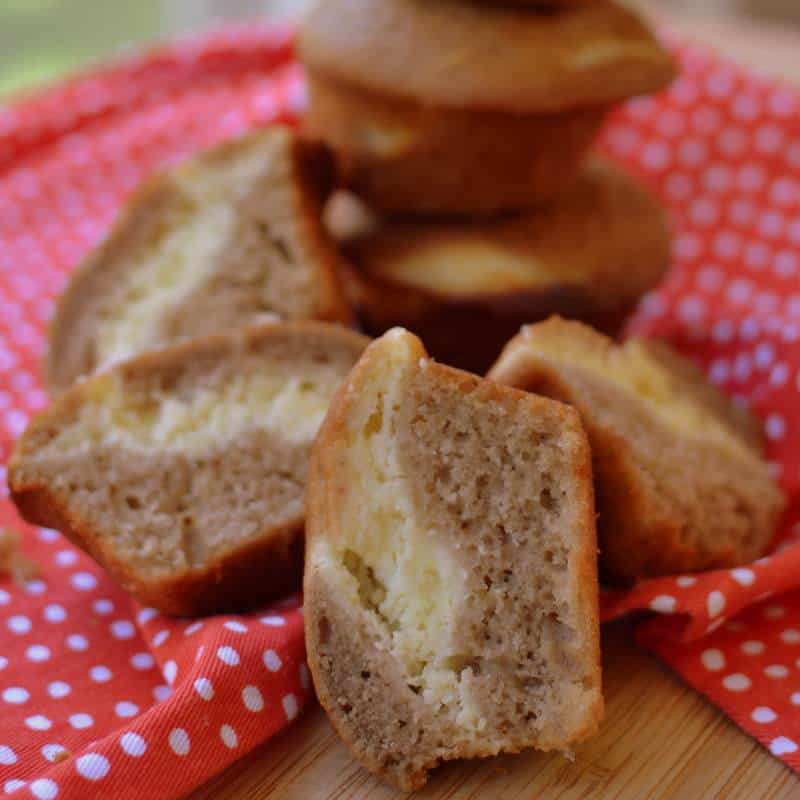 So put your baking apron on and get ready to make your sweeties a treat. Baking is for everyone and this recipe is so simple and delicious! Couldn't you just go for one of these muffins with your morning Joe? Spread some soft butter or strawberry jam on and take these Strawberry Cream Cheese Muffins to a whole new level.
Strawberry Cream Cheese Muffins
Scale
Ingredients
1 1/2 cups flour
1/2 teaspoon salt
1 teaspoon baking powder
1/2 teaspoon baking soda
1/2 cup sugar
2 large eggs
1 1/2 cups frozen strawberries pureed
1/2 cup oil
1 8 ounce box cream cheese softened
2 tablespoons sugar
1 teaspoon orange extract
1 egg
Instructions
Preheat oven to 350 degrees. Spray 12 count muffin pan with nonstick baking spray.
In medium bowl stir flour, salt, baking powder, baking soda and 1/2 cup sugar. Make well in the middle and add eggs. Puree oil and strawberries in blender or with hand held blender. Add pureed mixture to the well and stir to combine.
In stand mixer blend cream cheese and 2 tablespoons sugar until light and fluffy. Mix in orange extract and egg on low just until incorporated.
Split strawberry batter in half and divide the first half between the twelve muffin slots. Divide the cream cheese mixture between the twelve muffin slots. Divide the rest of the strawberry batter on top of the cream cheese mixture.
Bake for 22-25 minutes. Store leftover muffins in the refrigerator.
More wonderful Strawberry recipes!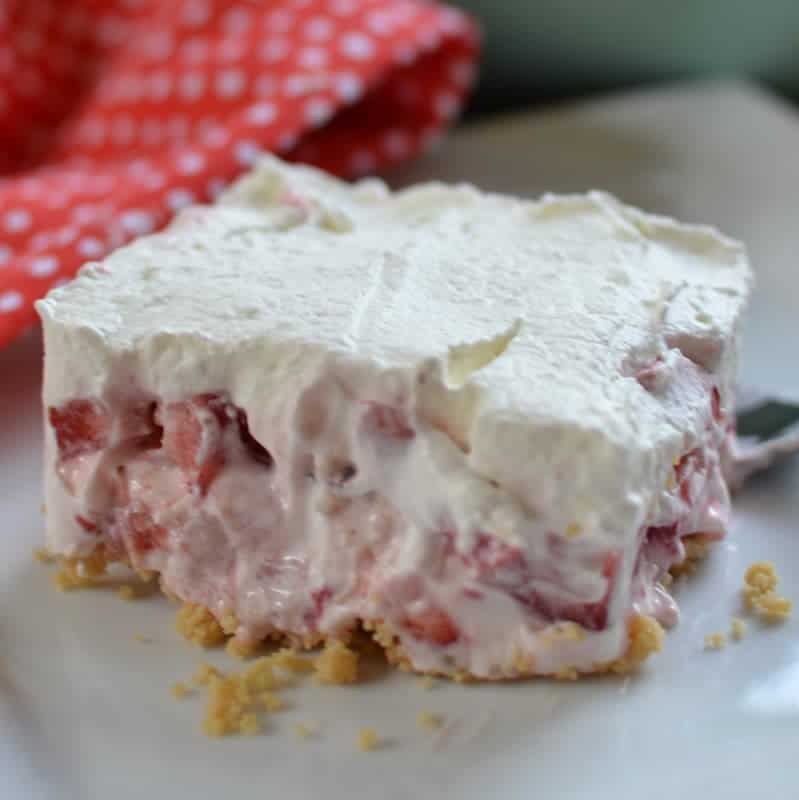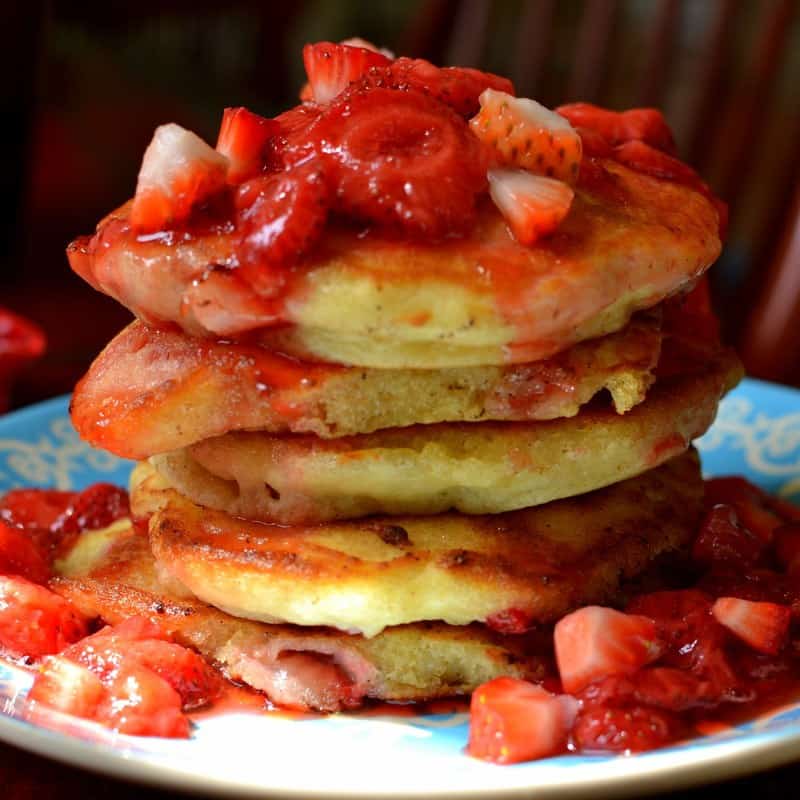 Strawberry Pancakes with Strawberry Sauce
https://www.smalltownwoman.com/wp-content/uploads/2019/05/Beth-1.pdf