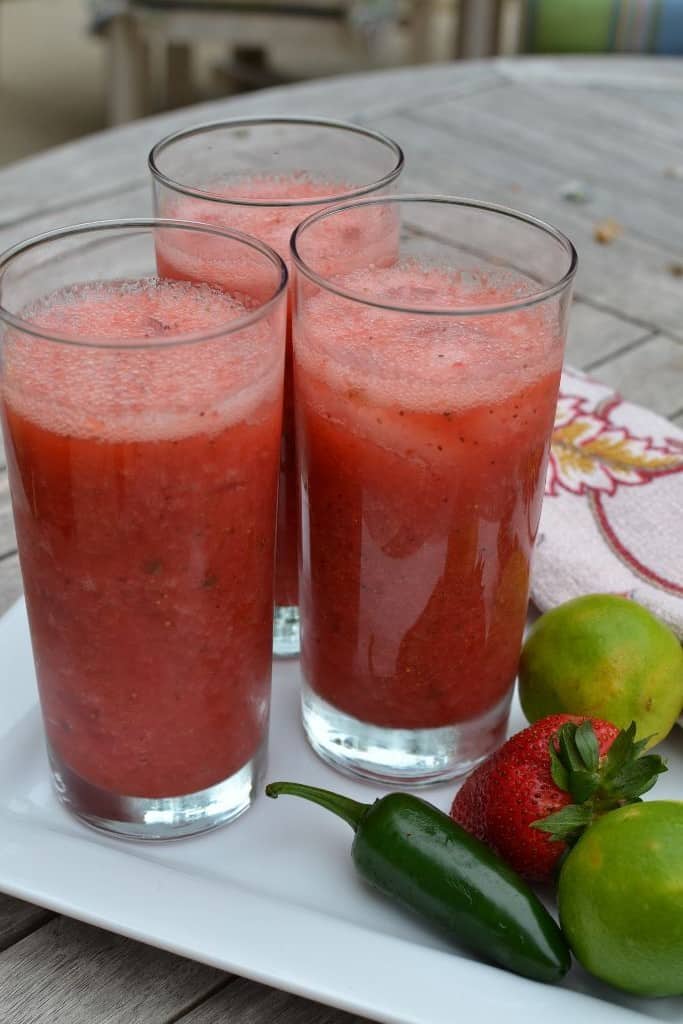 The start of summer would not be the same without some refreshing cocktails. These are by far one of my favorites and so darn tooting easy to make. They go well with just about anything including but not limited to pizza, BBQ spicy wings, grilled shrimp, mushroom quesadilla, and now I am making myself terribly hungry!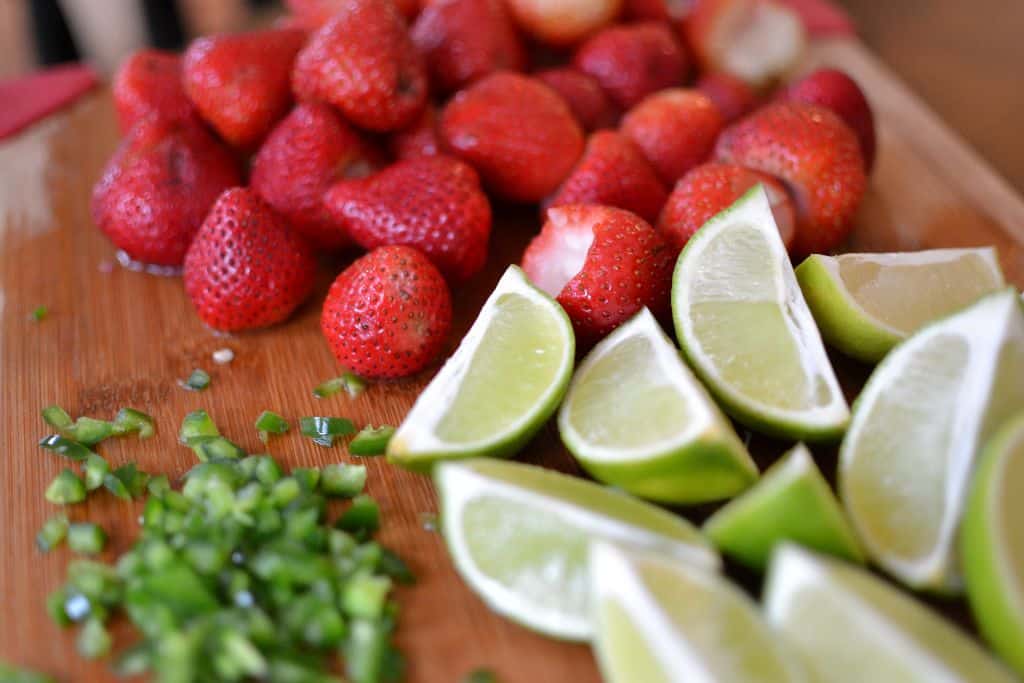 Wash yourself about 8-10 cups of strawberries, wash and slice about 5 limes…..or more if you prefer a lot of lime flavor. Now here is the tricky part…. dice up a jalapeno pepper. I remove all the seeds with a spoon and discard them. Dice that pepper up real fine. Be sure to wash your hands afterward as I have heard some terrible stories about people getting the juice in their eyes by rubbing their eyes after cooking. Some people even put plastic sandwich bags over their hands when handling hot peppers. Now take one of those tiny little pieces of jalapeno and put it right there in your big honking mouth. Is it real hot or is it kind of mild. They come in all different strengths of spicy goodness. Mine was quite hot so I knew that I did not need the whole enchilada for my cocktail recipe. I would instead use only about 1/3 of this little spicy nugget!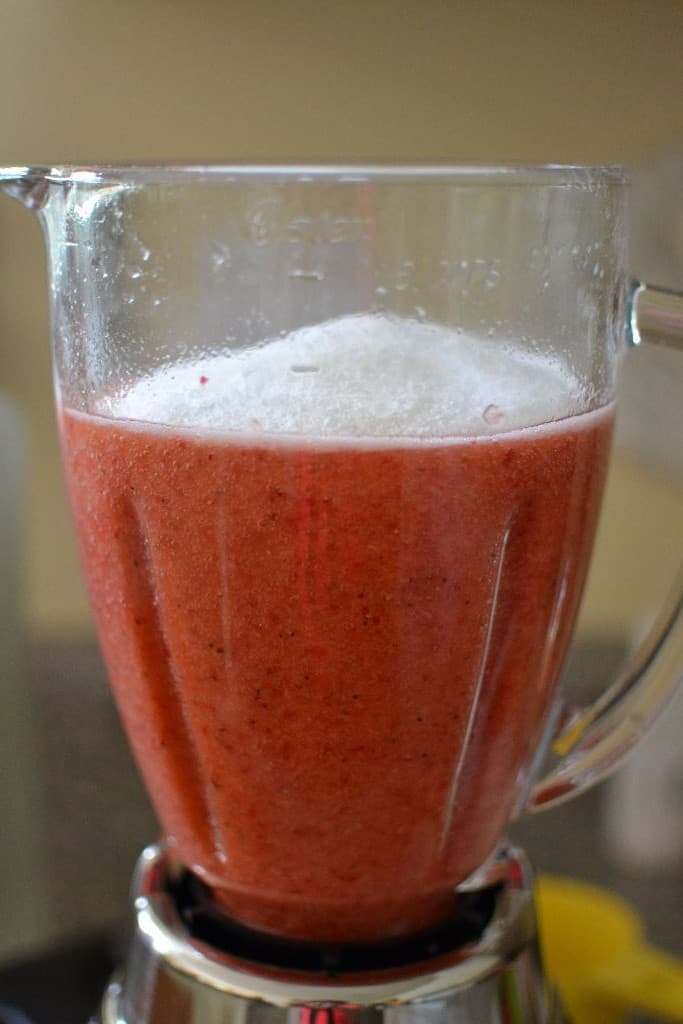 Now squeeze those limes like there is no tomorrow into the blender. Limes are pricy right now so make every drop count. Add the strawberries, jalapeno pepper, vodka, sugar and stevia into the blender on top of the lime juice. Give that bad boy a few whirls.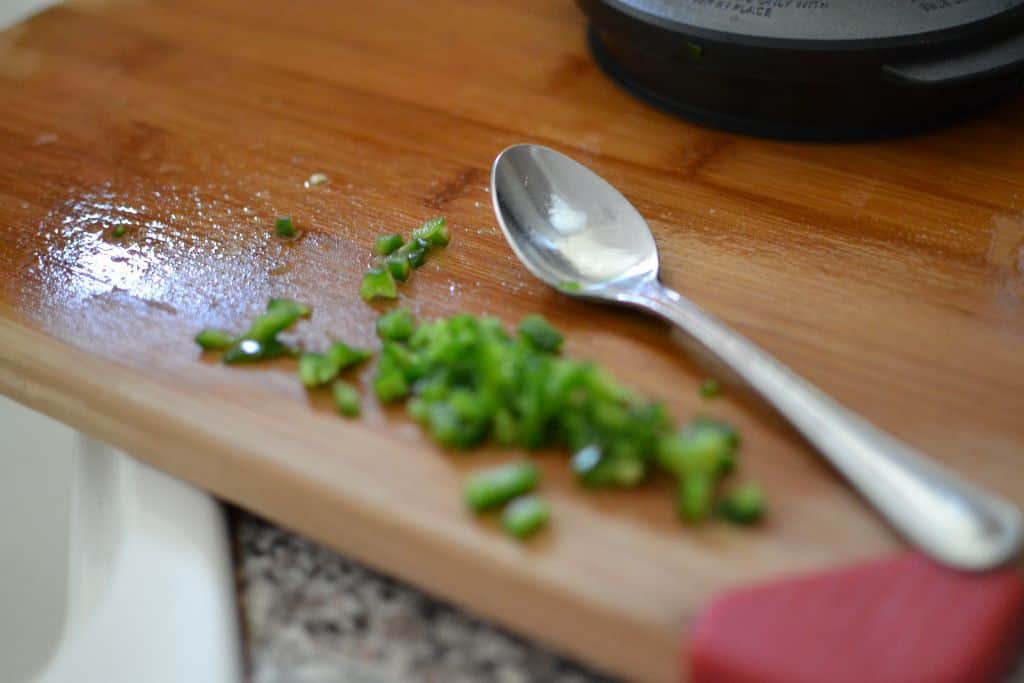 You might want to add a little jalapeno at a time and do a few taste tests as everyone's tastes buds are a little different! Beware that the longer the jalapeno sits in the cocktail without be consumed the hotter it will get.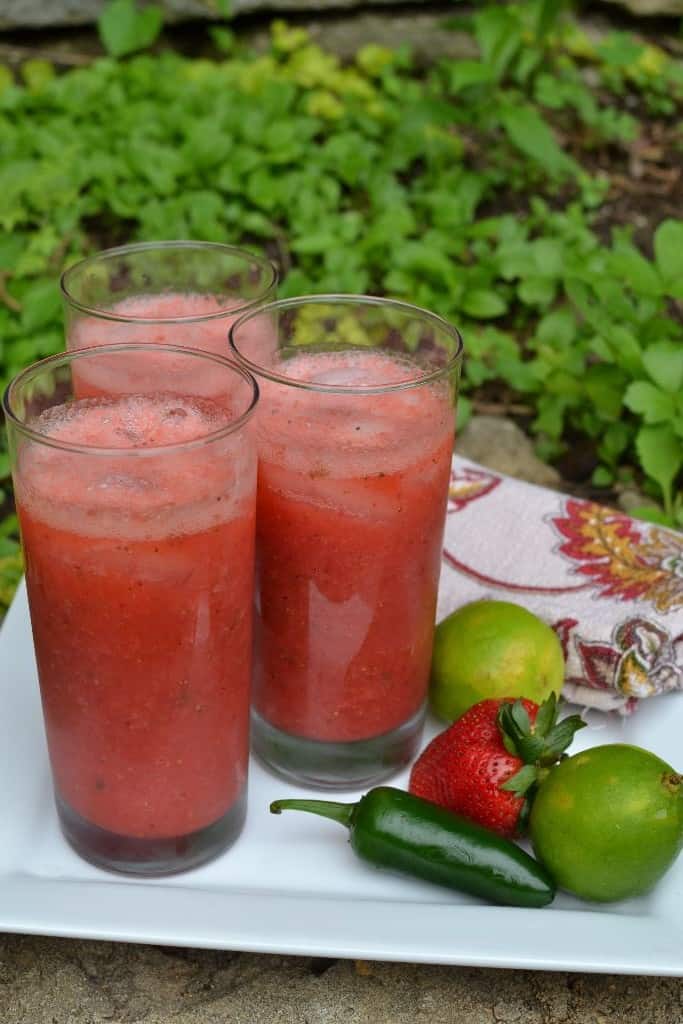 LOVE these! These are super good. You will not be disappointed!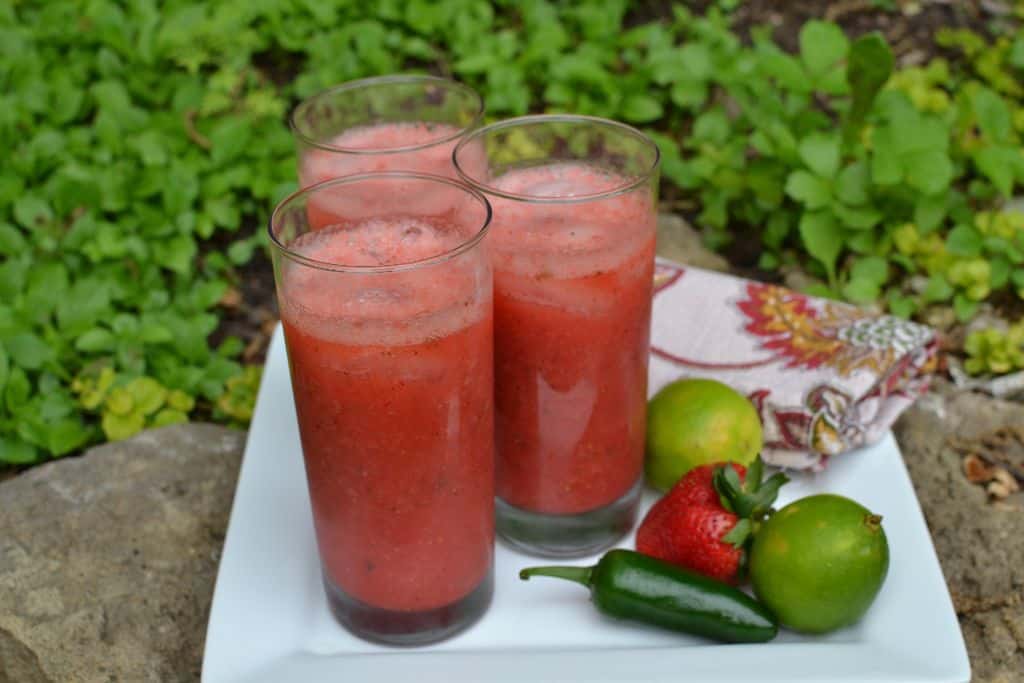 Enjoy my friends!
Strawberry Jalapeno Vodka Limeade
Scale
Ingredients
5 limes
8–10 cups fresh strawberries
1 or less jalapeno peppers very finely minced
1 1/2 cups vodka
2/3 cup sugar
Instructions
1. Squeeze lime juice in blender. Add strawberries, jalapeno pepper (to taste), vodka, and sugar. Blend well.
Notes
You should test the heat on the jalapeno first to try to decide how much you would like. Add a little jalapeno at a time so you can adjust to your taste buds.
https://www.smalltownwoman.com/wp-content/uploads/2019/05/Beth-1.pdf