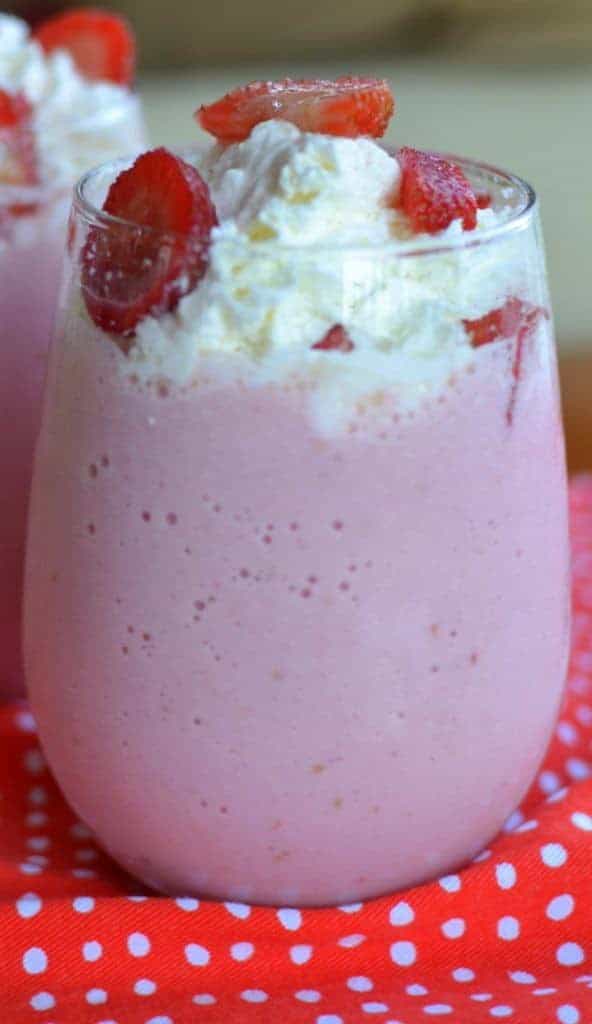 Do you like strawberries? I mean really who doesn't?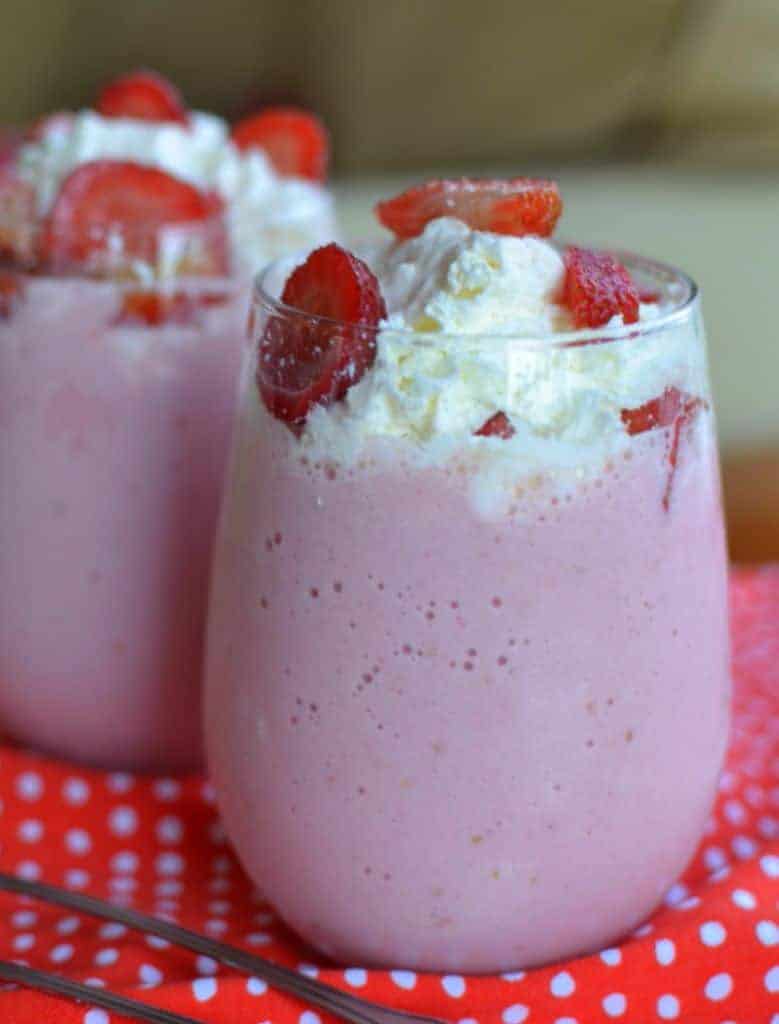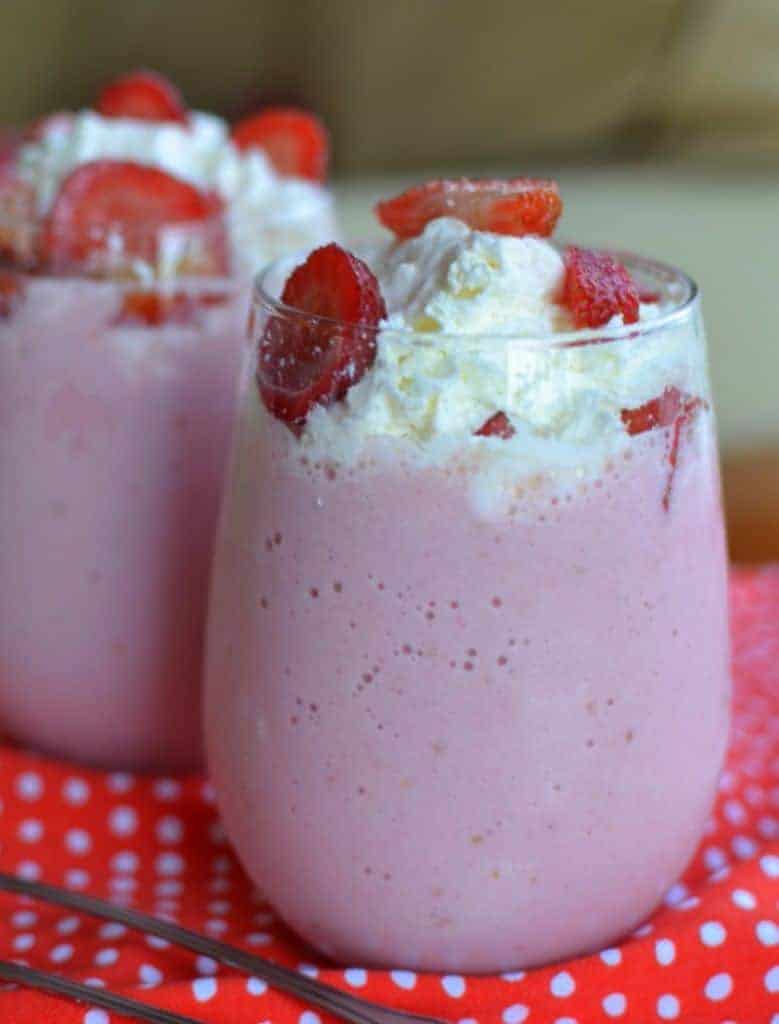 These easy shakes can be prepared in a matter of minutes for you and your honey!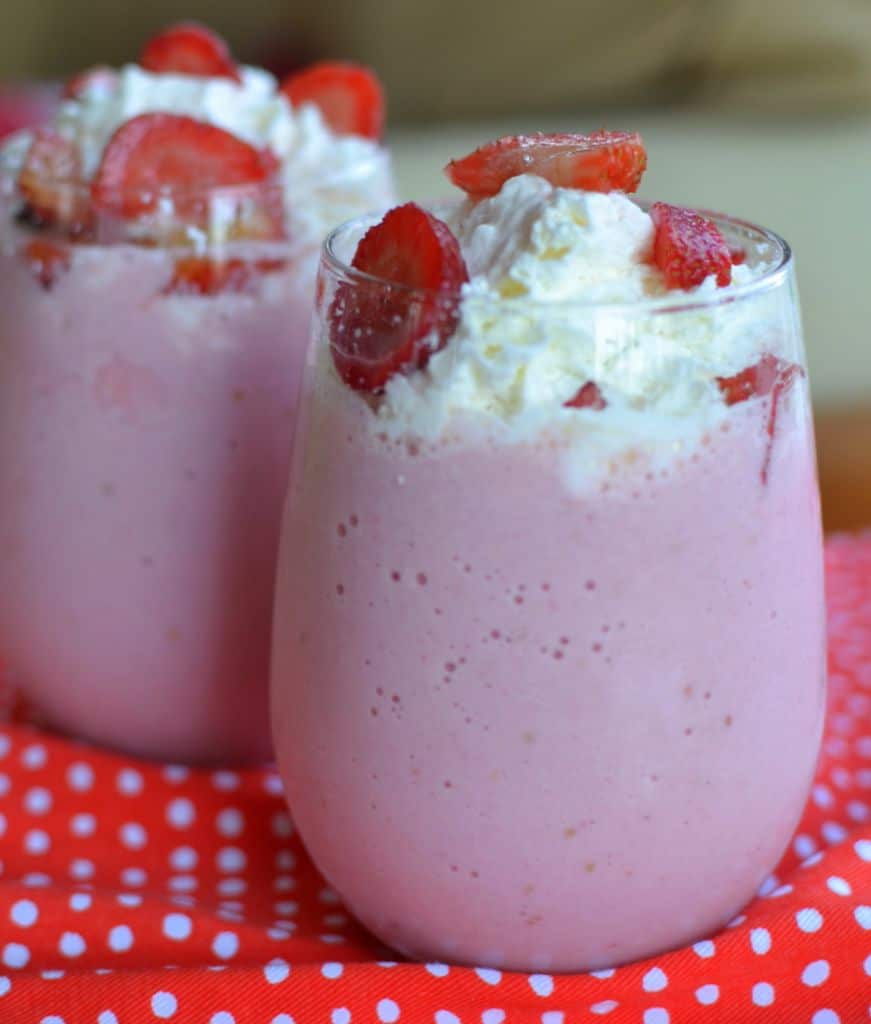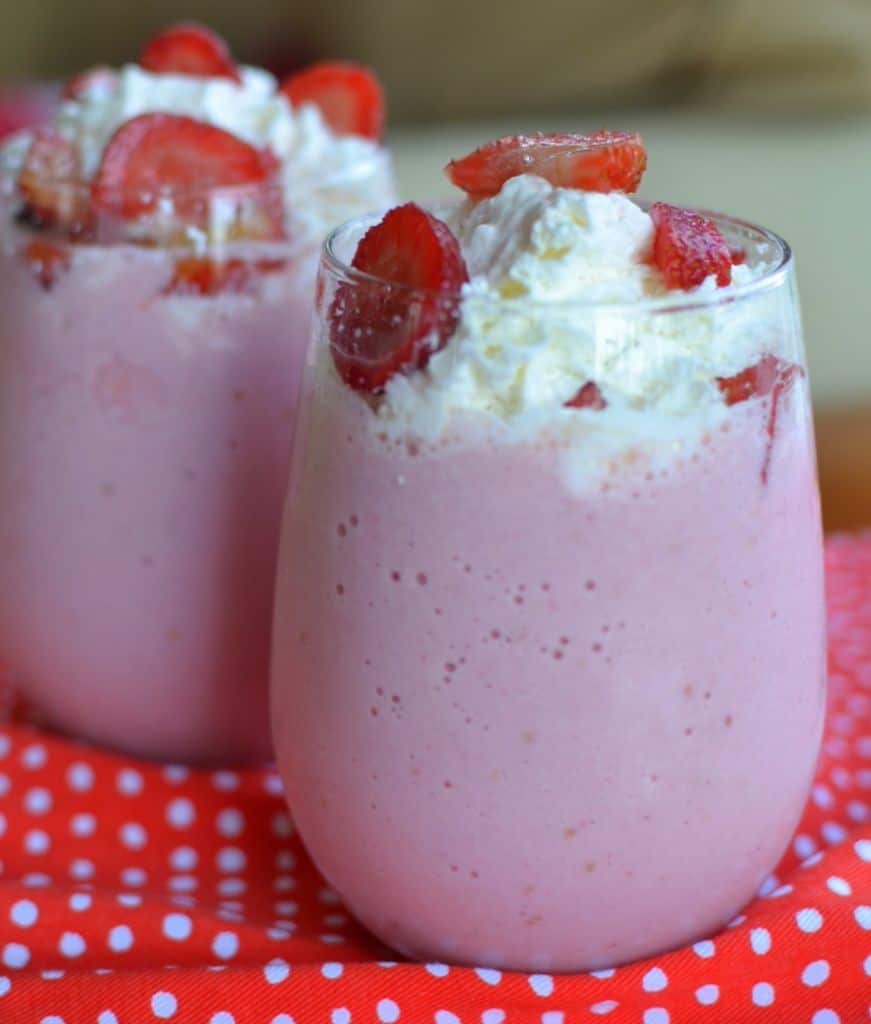 Add fresh strawberries and whipped cream for an added touch of class. Place in no stem wine glasses for so you don't over indulge!
Strawberry Shakes for Two
Scale
Ingredients
1/2 cup sliced fresh strawberries
2 tablespoons sugar
1 pint strawberry ice cream
1 cup frozen strawberries
1 cup milk
Whipped cream
Instructions
In small bowl combine 1/2 cup sliced strawberries and sugar. Allow to sit for 45 minutes.
In a blender, combine ice cream, frozen strawberries, and milk; puree on high speed until smooth. Pour into two chilled glasses and top with whipped cream, sliced strawberries and syrup.
https://www.smalltownwoman.com/wp-content/uploads/2019/05/Beth-1.pdf