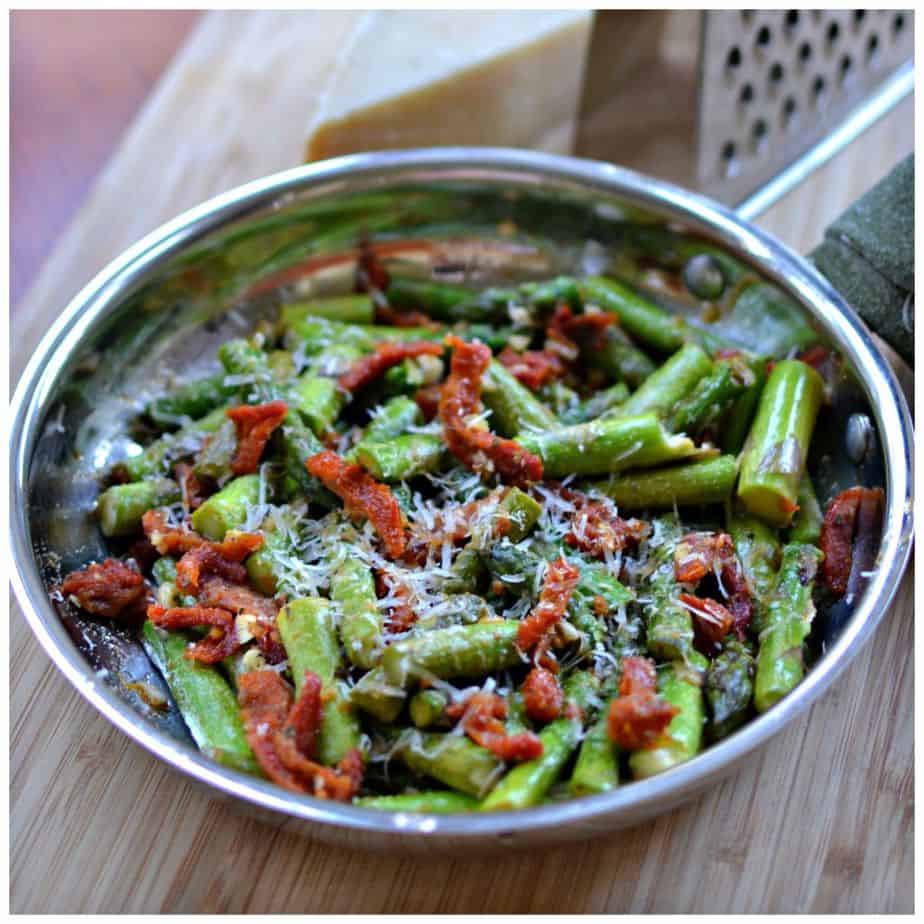 I have heard and answered your call for easy, quick and delicious recipes that you can make on the fly!! This tasty Sun Dried Tomato Parmesan Asparagus can be made in a matter of ten minutes!! It has six ingredients and is pretty enough to serve company. This easy side dish is so versatile. It goes great with chicken, beef and even fresh fish. It combines asparagus, sun dried tomatoes and fresh Parmesan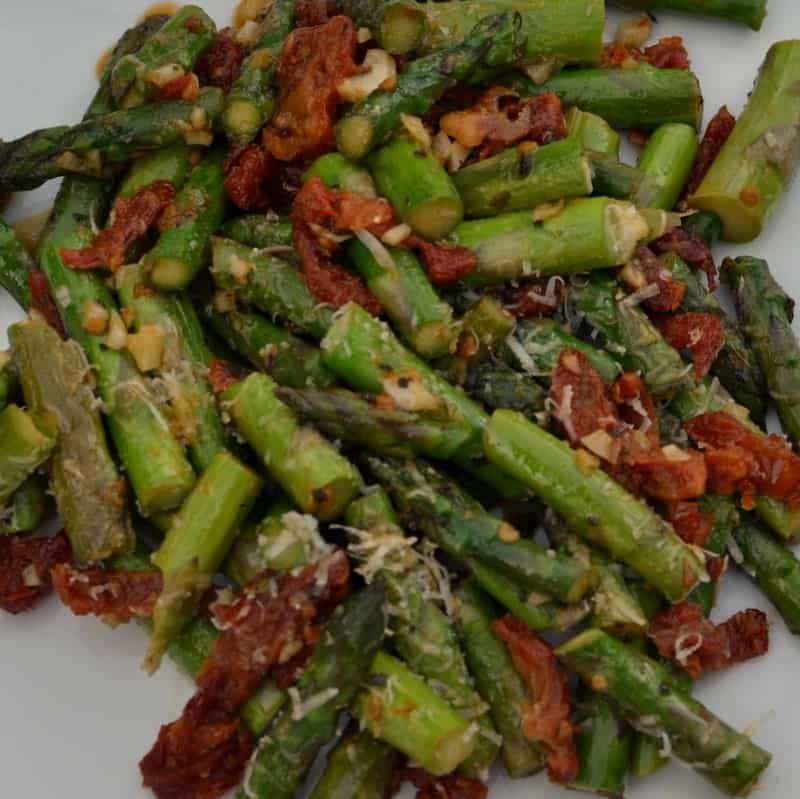 Asparagus is a very good source of fiber, folate, vitamins A, C, E and K, as well as chromium. Chromium is a trace mineral that enhances the ability of insulin to transport glucose from the bloodstream into cells. At my age I can use all the help I can get!!! Whether you make your own or buy them at the store, sun-dried tomatoes are packed with nutrients that deliver health benefits.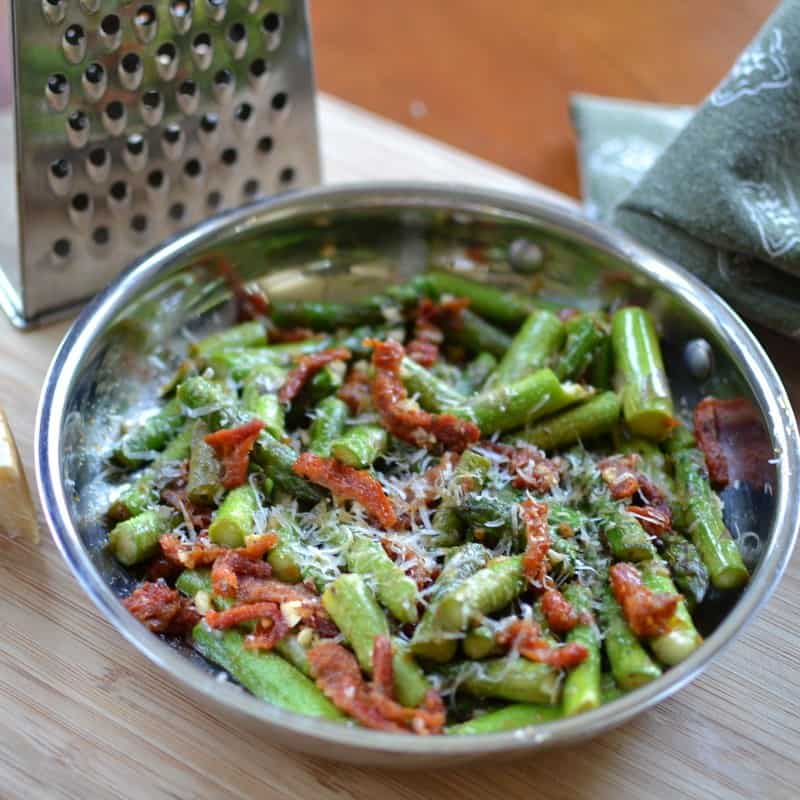 I hope you enjoy this easy delectable recipe as much as we do!! Happy cooking my food loving friends!!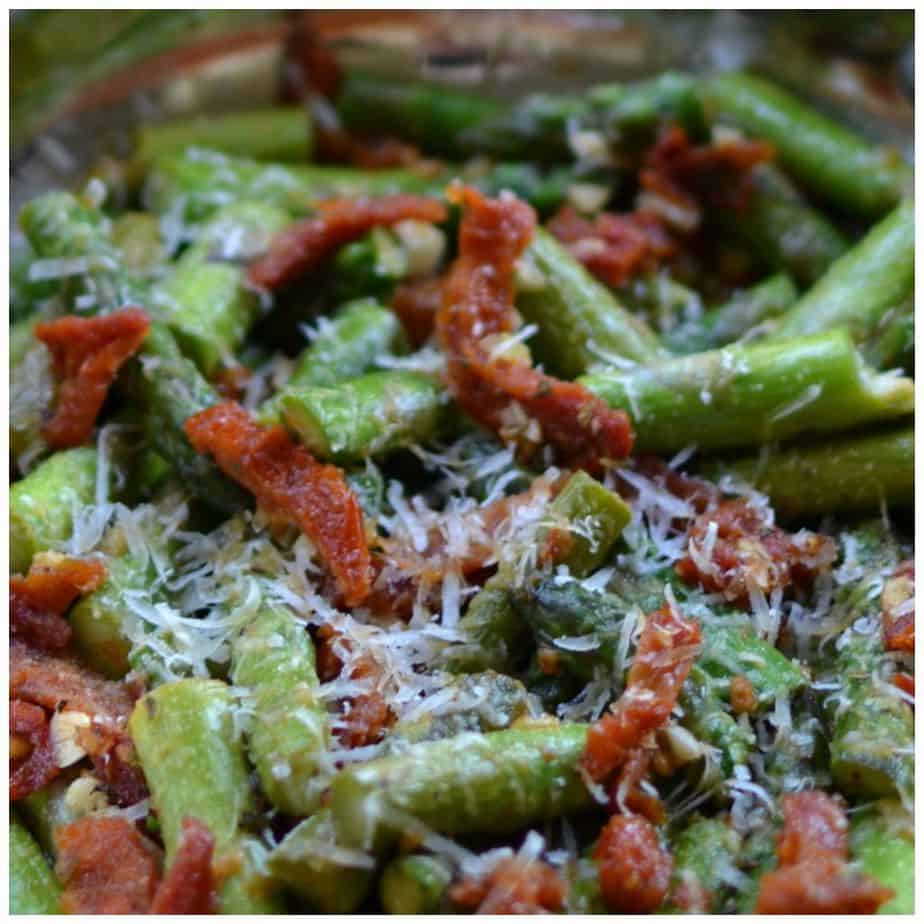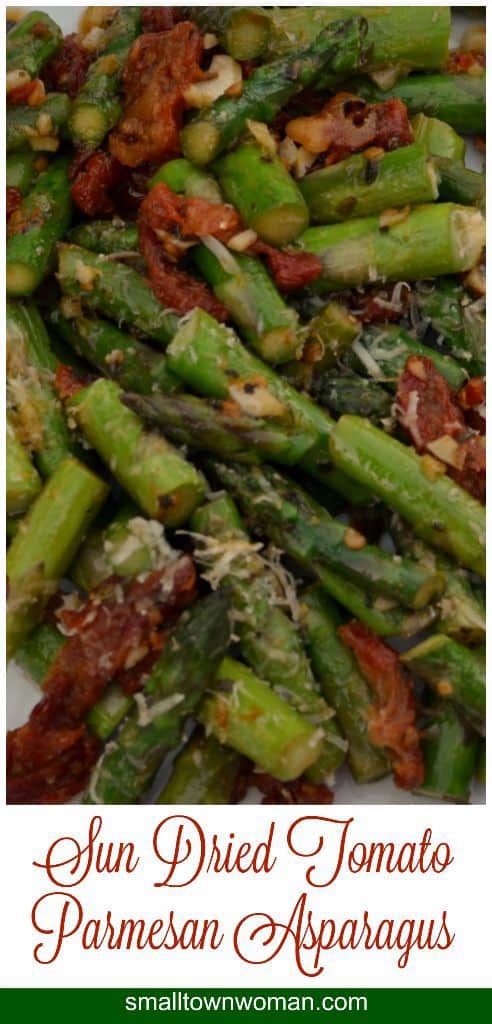 Sun Dried Tomato Parmesan Asparagus
Scale
Ingredients
1 1/2 lbs fresh asparagus washed, trimmed and cut in bite size pieces
2/3 cup sun dried tomatoes packed in oil (drained with oil reserved)
2 cloves garlic minced
1 teaspoon dried oregano
2/3 cup fresh grated Parmesan
Salt & Pepper
Instructions
Add 1 tablespoon of the oil that is packed with the sun dried tomatoes to a skillet over medium heat. Add the asparagus and cook for 5-7 minutes stirring frequently. Add the tomatoes and cook for 2 more minutes. Add the garlic and oregano and cook for additional minute. Sprinkle with Parmesan and salt & pepper to taste.
Other delicious sides you will love!!