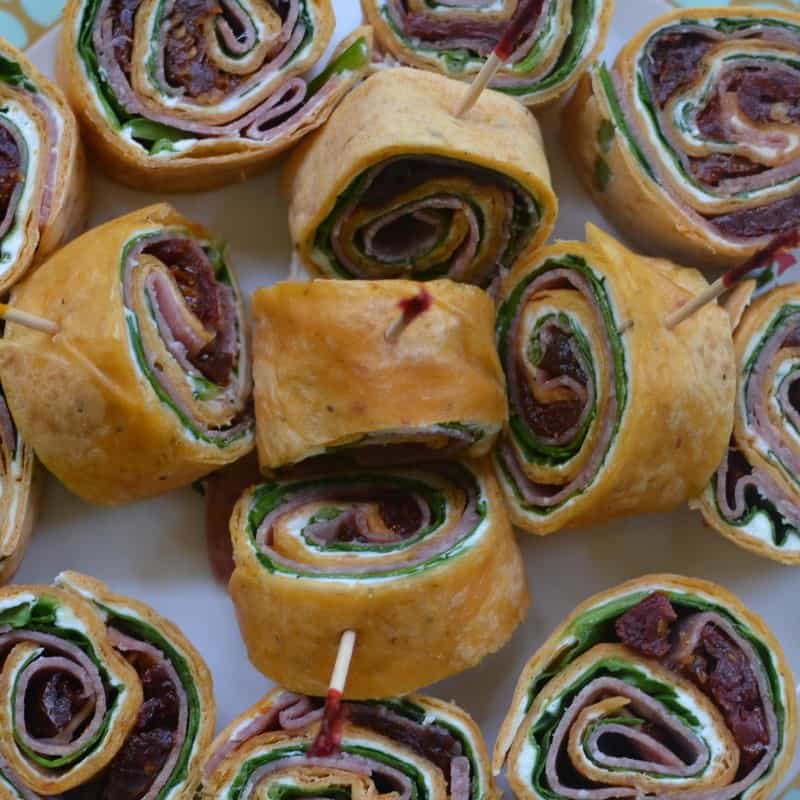 I love pinwheels.  They are such great party and snack food!  This time of year there are so many reasons to celebrate.  There are weddings, birthdays, graduations, patio and porch parties.  Not to mention the three major holidays Memorial Day, 4th of July and Labor Day.  With these comes a great need for lots of fabulous colorful food.  I think I am going to find a reason to throw a great big party.  I love to entertain friends and family.  Do you like to entertain?  Have you tried any of my favorite appetizers?  Some of my favorites are Crab Rangoon Egg Rolls, Toasted Ravioli and Mini Bacon Cheeseburger Bites.
These Sun Dried Tomato Spinach Genoa Salami Pinwheels are plump full of chive cream cheese, flavorful Genoa salami, succulent sun dried tomatoes and fresh spinach.  They are full of healthy goodies that you can have a clear conscience about.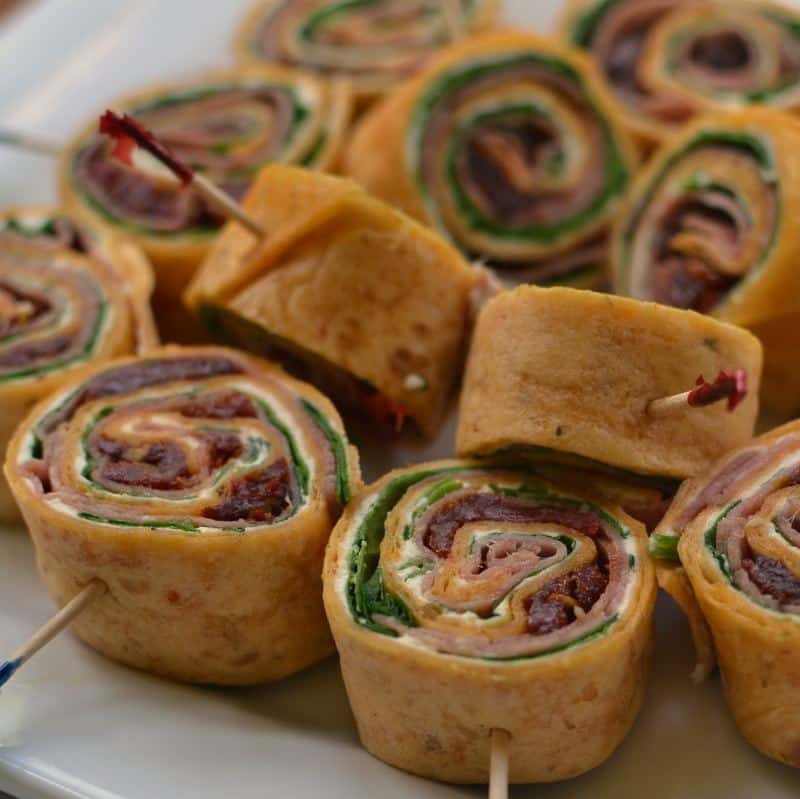 Aren't they so pretty?  Nothing looks better than a beautiful table arranged with fabulous treats that almost look too good to eat.  The flavors in these Sun Dried Tomato Spinach Genoa Salami Pinwheels complement each other so well.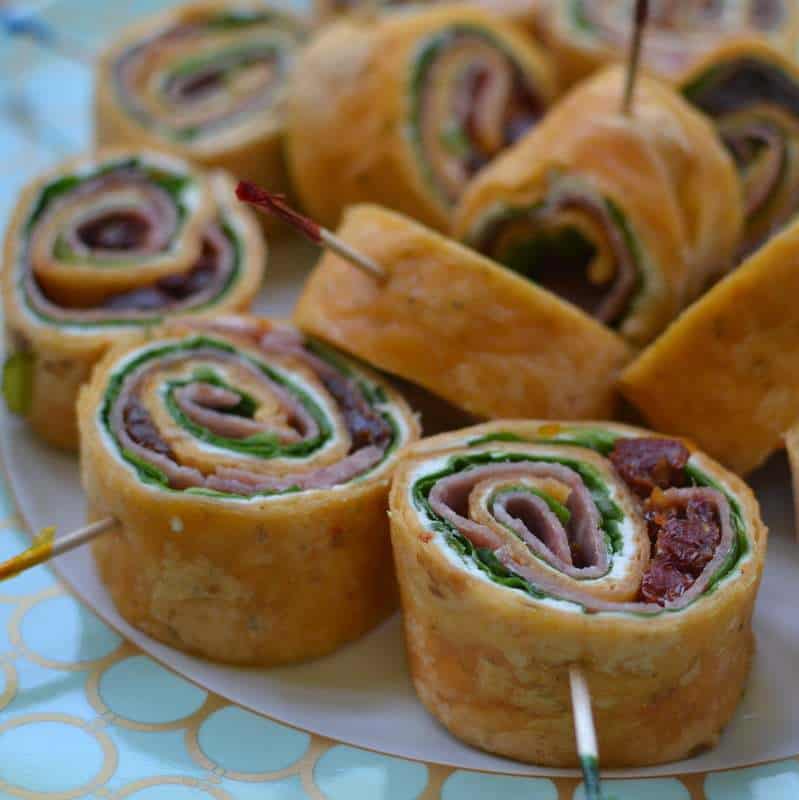 These Sun Dried Tomato Spinach Genoa Salami Pinwheels are so easy and quick to prepare.  They can be made the day before, wrapped and put in the refrigerator, tooth picked and sliced shortly before your quests arrive. They are also fabulous for a Saturday or Sunday afternoon with a bowl of warm soup.  I hope you enjoy these as much as we do because we just think they are amazing!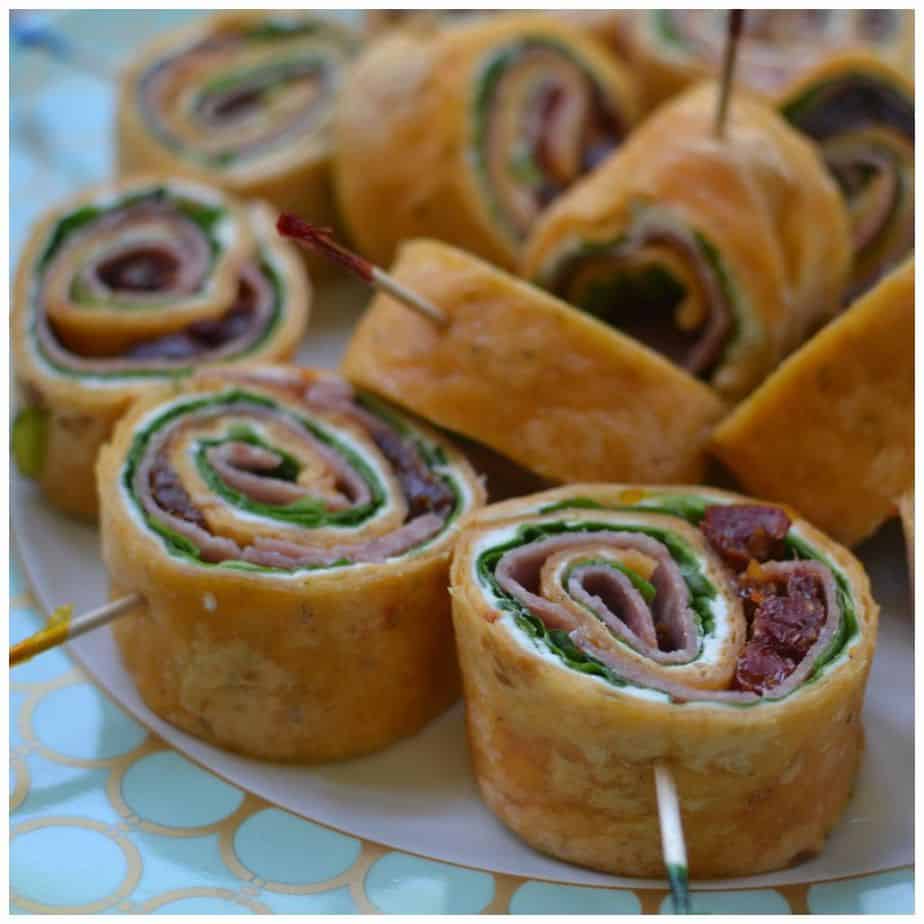 Print
Sun Dried Tomato Spinach Genoa Salami Pinwheels
Scale
Ingredients
6 (10 inch) wraps
1 (8 ounce) box of cream cheese
1/4 cup chopped fresh chives
1/4 teaspoon garlic powder
1/4 teaspoon onion powder
42 thin slices Genoa salami (about 2/3 lb)
3–4 cups baby spinach
1 1/2 cup chopped sun dried tomatoes
Instructions
in small bowl using mixer blend cream cheese, chives, garlic powder and onion powder until smooth. Spread about 2 1/2 tablespoons on each tortilla, layer each with seven slices of salami, spinach and 1/4 cup sun dried tomatoes. Roll up very tight and wrap each in a small piece of aluminum foil. Refrigerate for 2 hours to overnight. Unwrap very carefully. Slice off uneven ends. Pierce with toothpicks and slice. Refrigerate leftovers.
Other appetizer recipes you will love!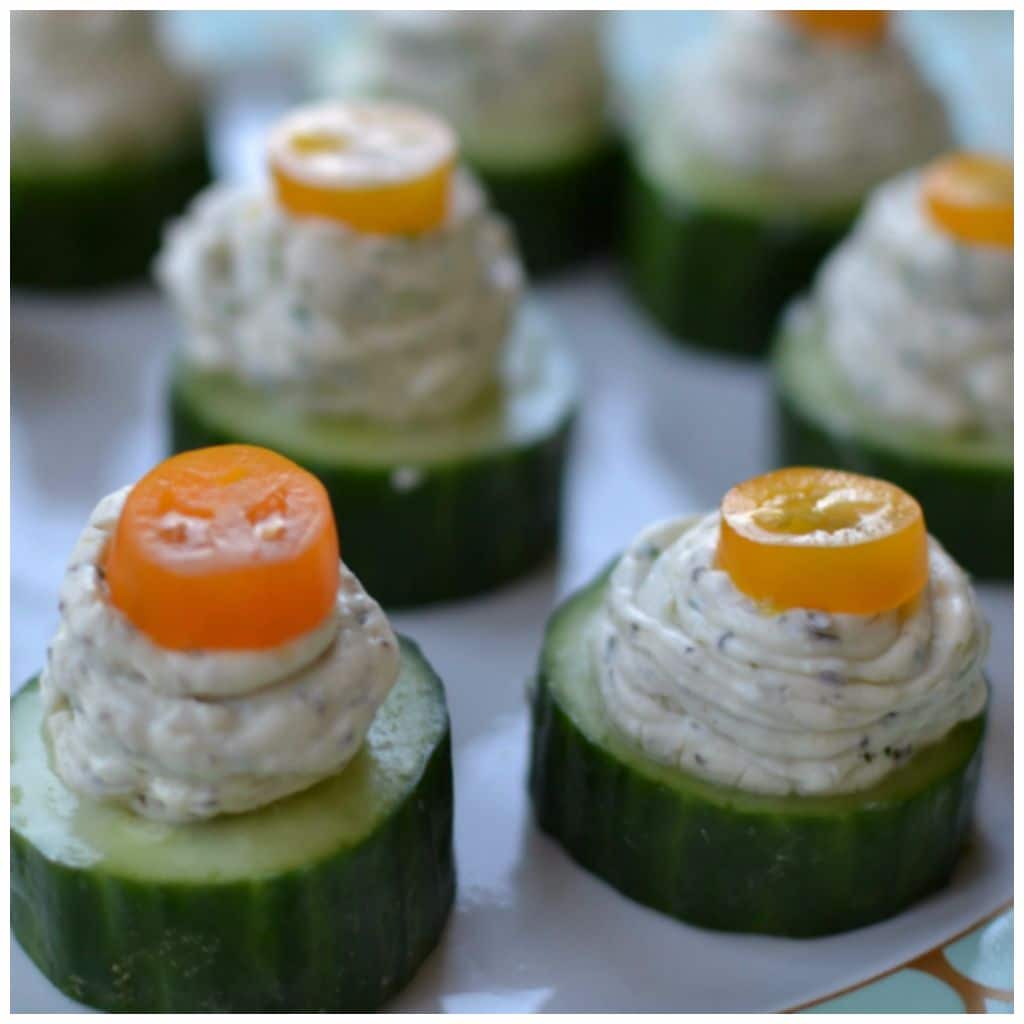 Herb Cream Cheese Cucumber Bites