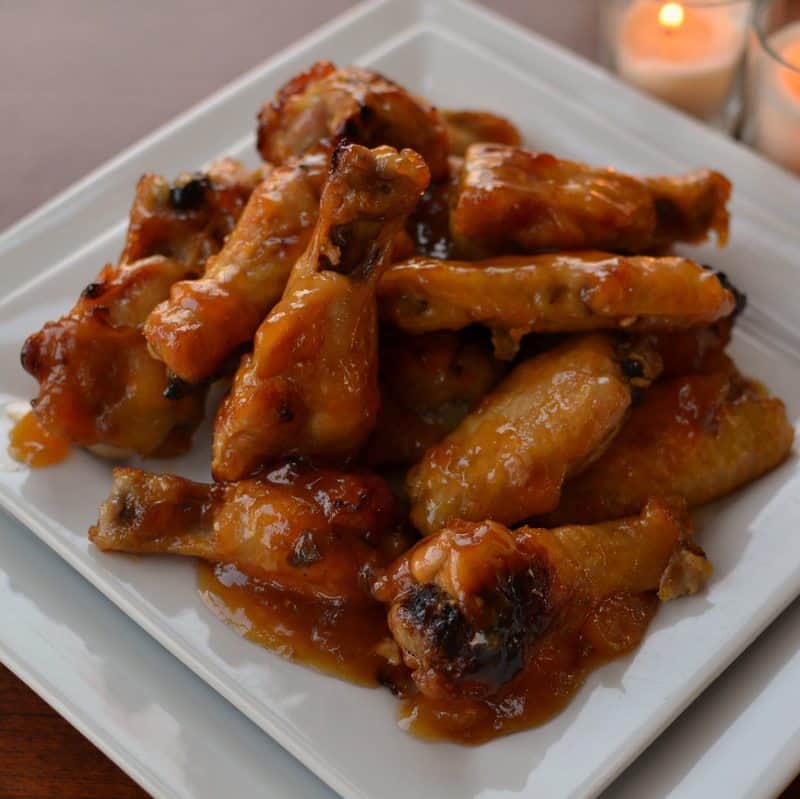 Well the entertaining season is upon us.  There are holiday parties, football game days, Valentines day and so many more.  I guess the entertaining aspect of life is like a swinging pendulum.  It never stops.  I LOVE IT!  There is always a reason to have good friends, great food and plenty of tasty libations.  Throw in some great tunes and you got yourself plenty of good times!  These Sweet Spicy Peach Wings could not be more perfect for those good times!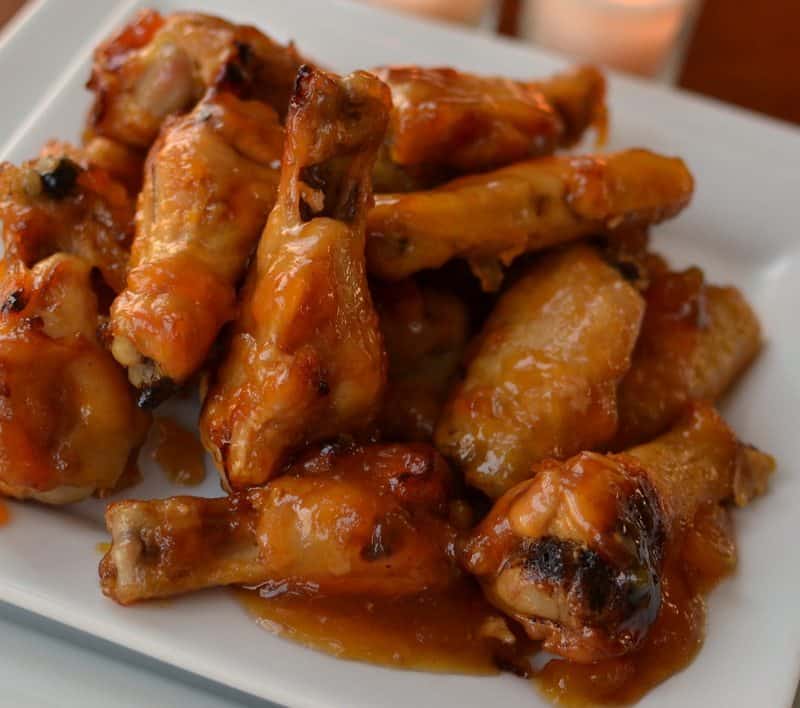 These easy sweet slightly spicy wings are out this world good.  Just a handful of ingredients and these babies are all yours!  These Sweet Spicy Peach Wings are so easy to prepare.  The sauce is quick to come together using Smuckers Simply Fruit Peach Preserves, soy sauce, pineapple juice, brown sugar and just a touch of sriracha.  All of this simmers for just a few minutes and then you just baste your wings while they are baking!!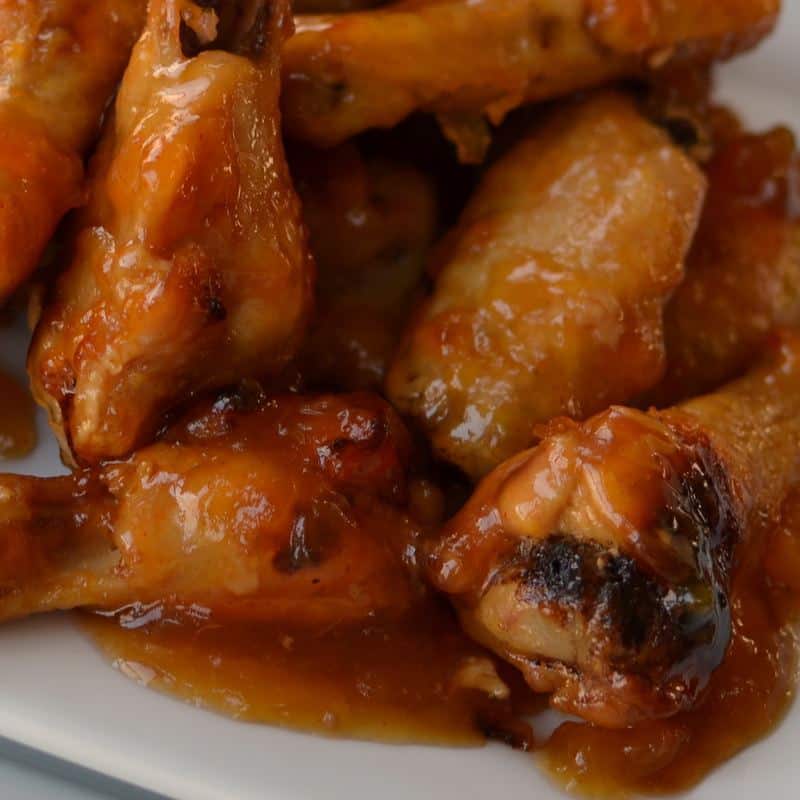 How easy is that?  Now this would be perfect for any kind of party as you could make them ahead of time and keep them warm.  You could even throw them in crock pot!!   Of course don't forget plenty of napkins.  They are a little messy but oh so scrumptious!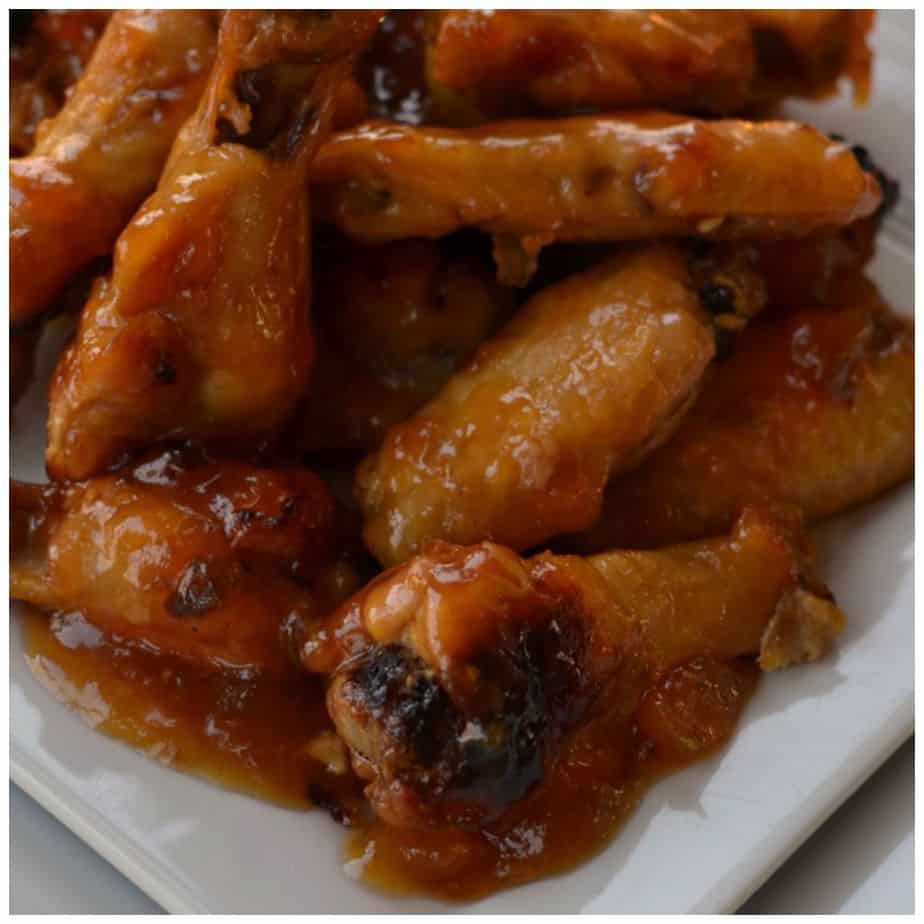 Sweet Spicy Peach Wings
Scale
Ingredients
2 lbs frozen wings (sectioned)
Non stick cooking spray
1 (10 ounce) jar simply fruit peach spread
1/2 cup pineapple juice
2 tablespoons soy sauce
2 tablespoons brown sugar
1 tablespoon sriracha (less or more depending on taste)
Salt & pepper to taste
Instructions
Preheat oven to 400 degrees,
Line a large baking sheet with aluminum foil. Spray with nonstick cooking spray. Place wings on cookie sheet and bake for 25 minutes turning once. Remove cookie sheet from oven and carefully pour off excess moisture.
While wings are cooking In small saucepan add peach spread, pineapple juice, soy sauce, brown sugar, sriracha and salt & pepper to taste. Simmer for 5-7 minutes. Baste wings with sauce and place back in oven for 5-7 minutes. Baste again and place back in oven for 5-7 minutes. Repeat one more time.
Remove wings from oven, place on serving platter and pour remaining sauce over the top.
Notes
Add sriracha 1 teaspoon at a time. Tasting after 1 minute or so until you are at your comfort zone. Don't leave out the sriracha…it really balances the sweetness of the peach spread perfectly.
Other yummy wing recipes you will love!!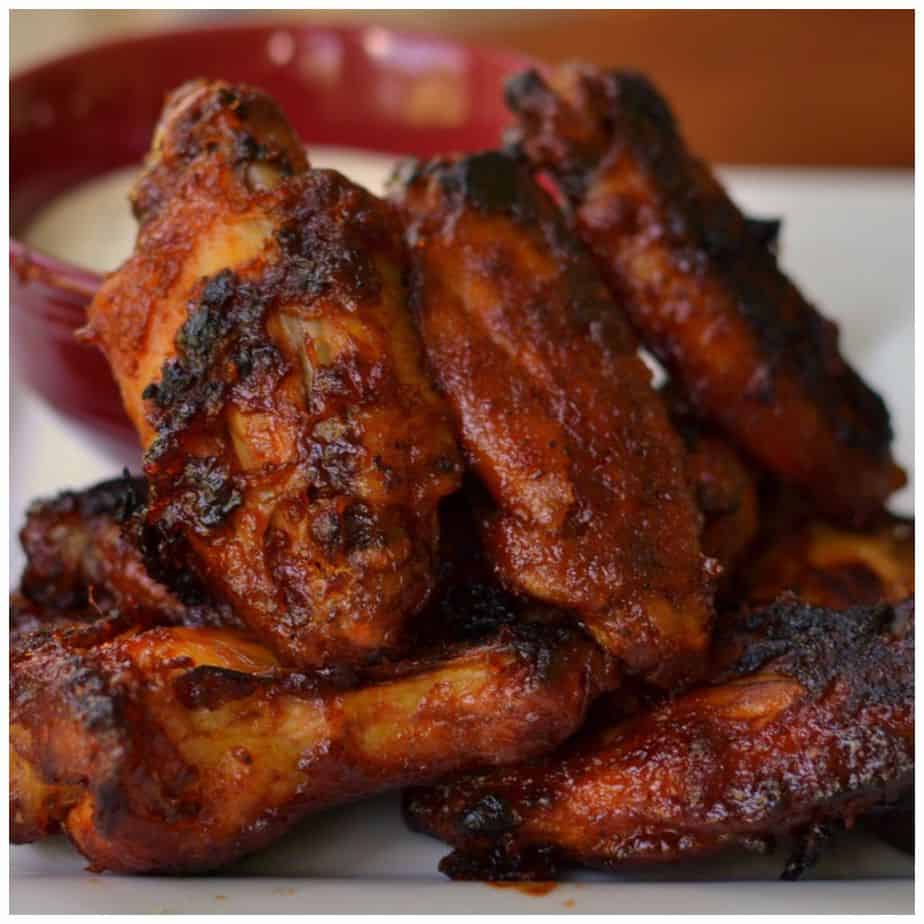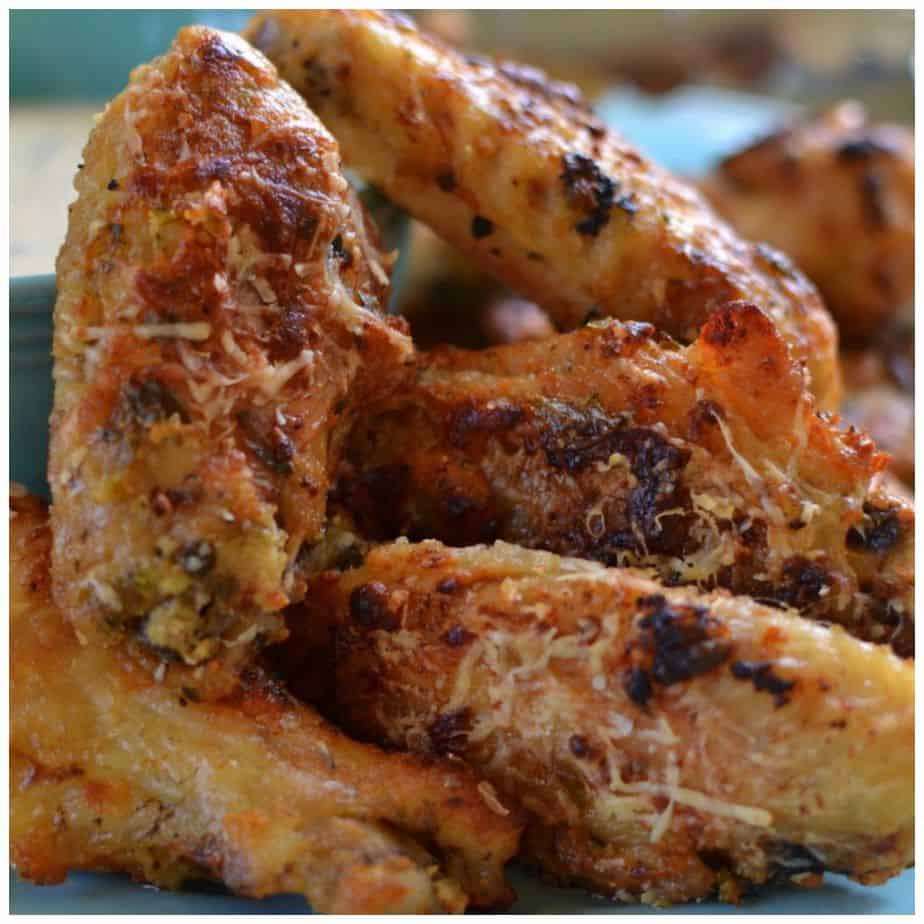 Parmesan Garlic Chicken Wings
https://www.smalltownwoman.com/wp-content/uploads/2019/05/Beth-1.pdf