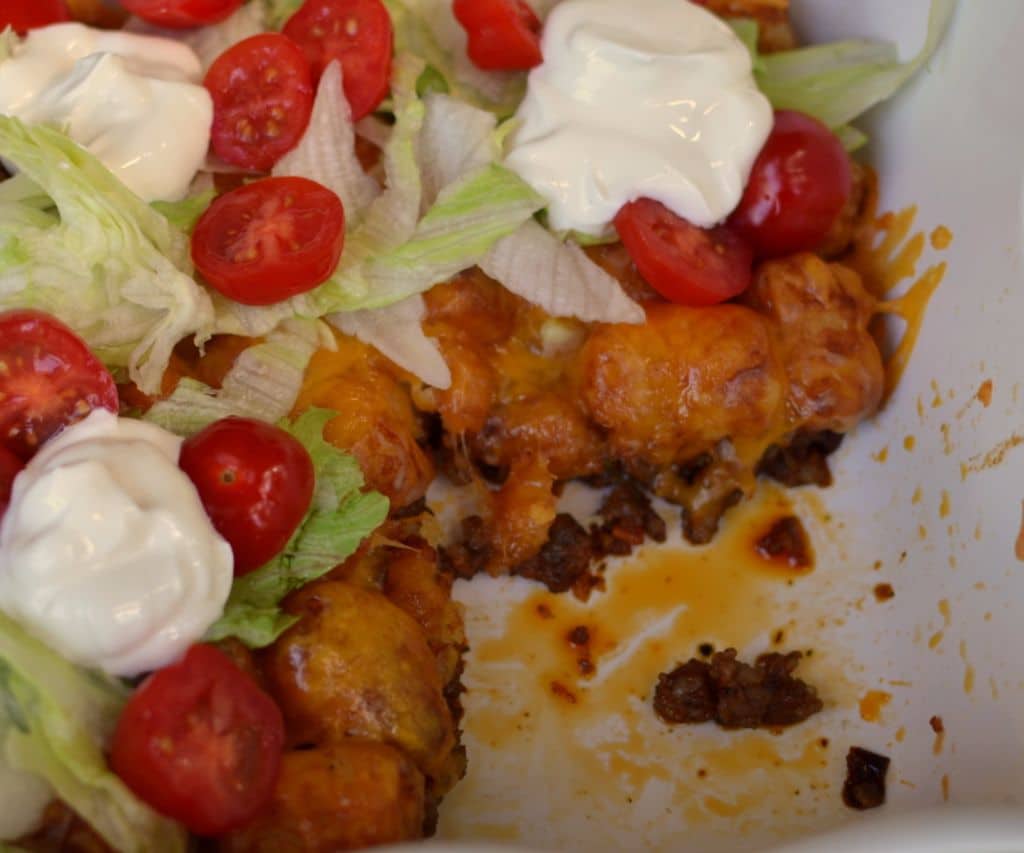 This fantastically easy Tater Tot Taco Casserole is so simple and so scrumptious you will be finding it on your rotation in no time at all!!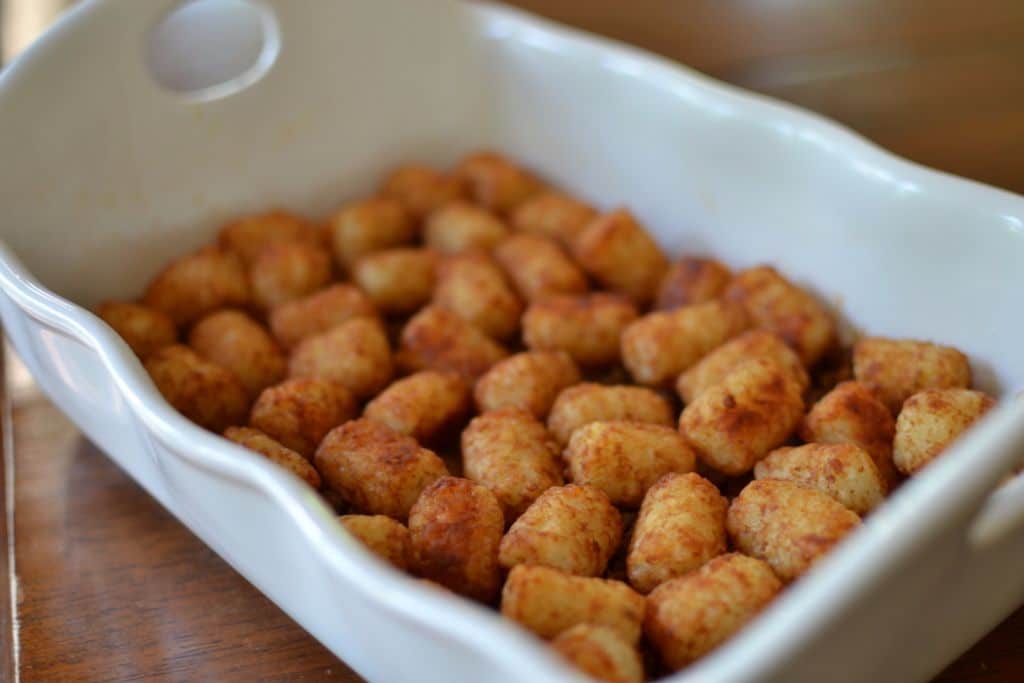 It starts off with a layer of seasoned sausage followed by cooked tasty tater tots (after all you don't want them to get soggy).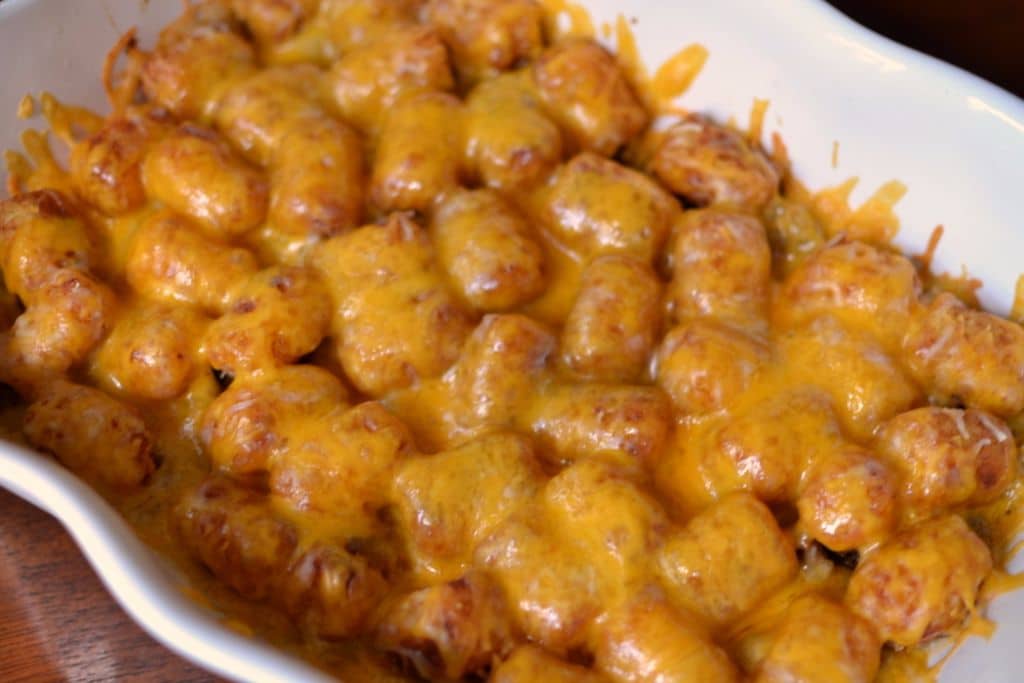 Then comes a layer of two different kinds of cheese!! Look at all that cheesy goodness atop those crispy tater tots! Tater Tot Taco Casserole is so easy that even your teenager could make it!!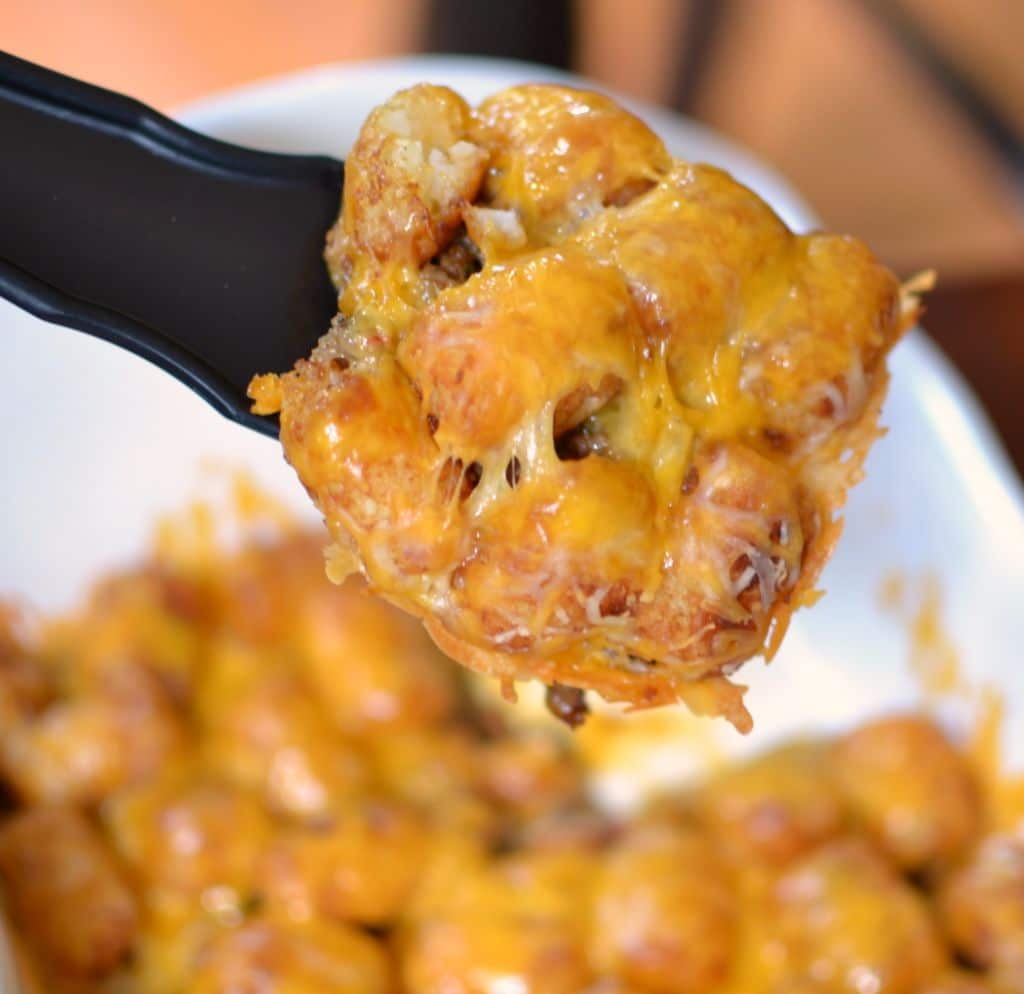 Now you can serve it to the picky little ones plain.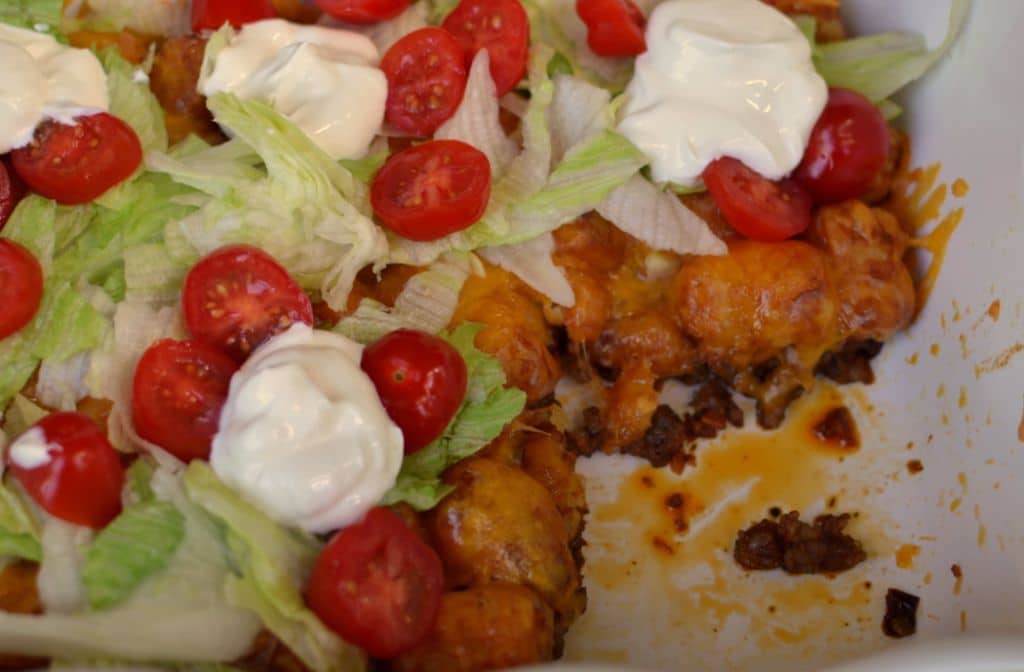 But not so picky adults would like theirs with some goodies like lettuce, tomato and sour cream. Other ideas include black olives, avocado, corn, black beans, green onions, red onions and jalapenos. Put what you like on there …its all about you!
Tater Tot Taco Casserole
Scale
Ingredients
24 ounces tater tots (3/4 of a 32 ounce bag)
1 lb pork sausage
3 tablespoons taco seasoning
3/4 cup water
1 cup cheddar
1 cup Monterey Jack
Shredded lettuce
Grape tomatoes halved
Sour Cream
Instructions
Cook tater tots according to package instructions.Lower oven temperature to 350 degrees after cooking tater tots.
While tater tots are cooking brown sausage, drain any grease. Add taco seasoning and water and simmer for 15 minutes.
Spoon seasoned pork into 9×13 casserole dish. Spread cheese over tater tots. Bake for 15-20 minutes or until cheese is completely melted.
Top with lettuce, tomatoes and sour cream or any other goodies that you love!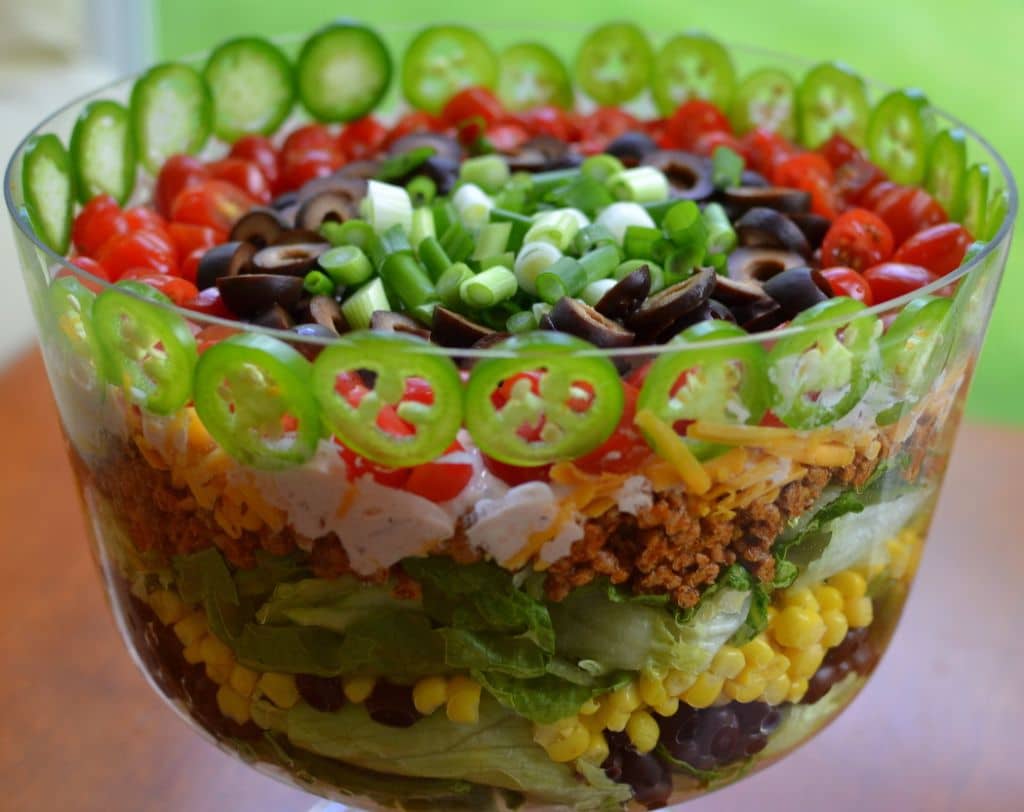 Layered Taco Salad
https://www.smalltownwoman.com/layered-taco-salad/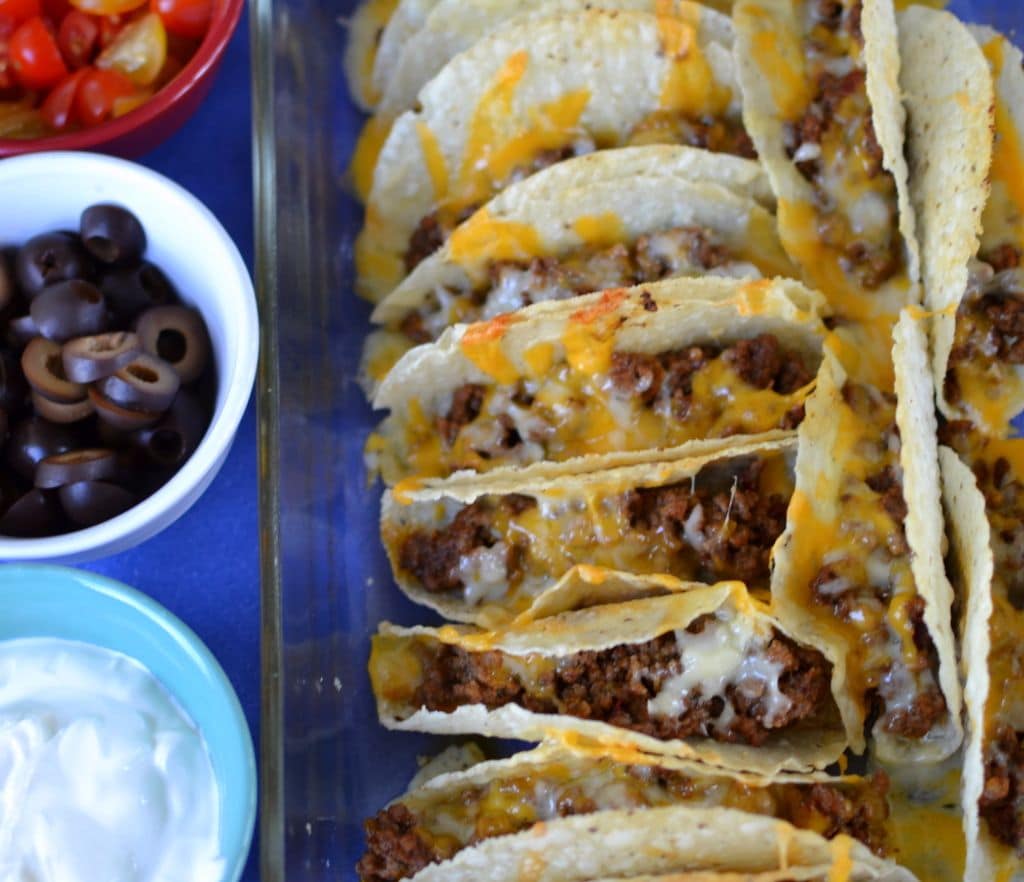 Baked Beef & Cheese Tacos
https://www.smalltownwoman.com/wp-content/uploads/2019/05/Beth-1.pdf