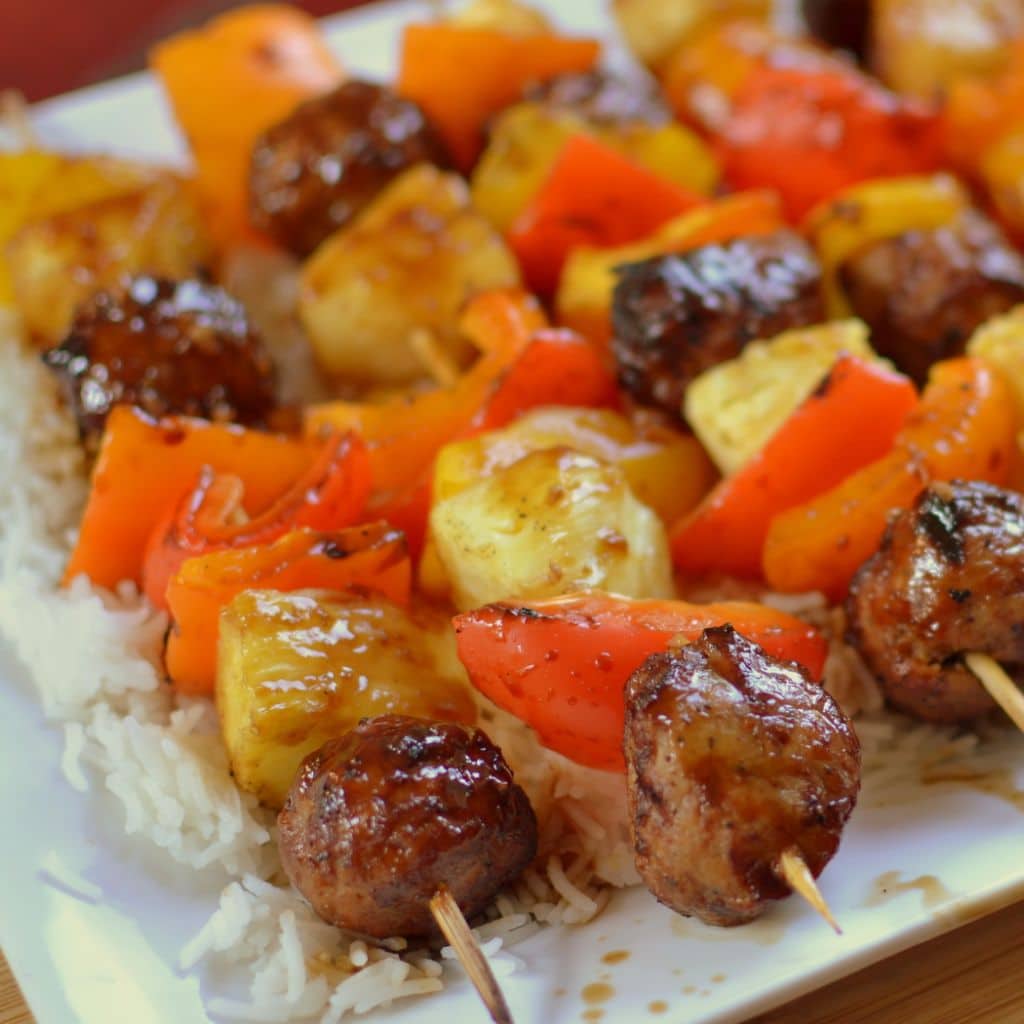 These beautiful Teriyaki Chicken Meatball Skewers are packed with natures tasty goodness. They are easy enough to prepare during the week and fancy enough for a party. The teriyaki sauce can be prepared ahead of time and reheated in the microwave. My family loves this recipe.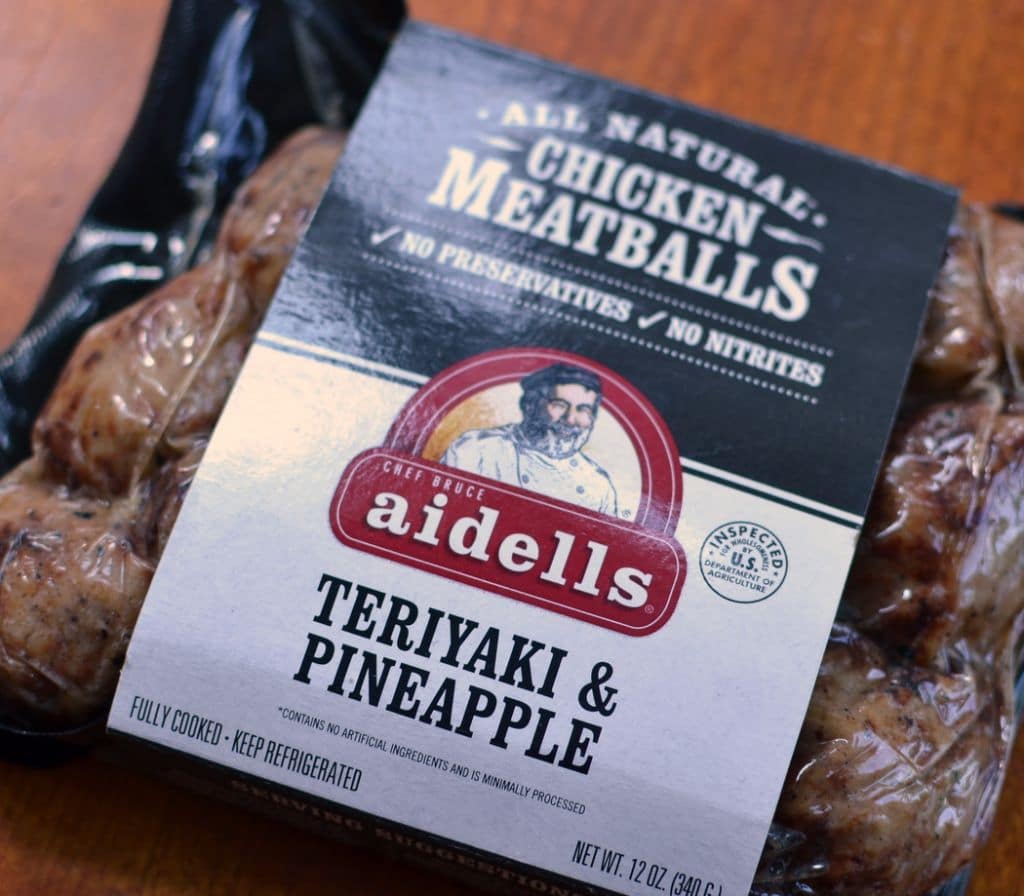 I use already prepared meatballs for this recipe but feel free to make your own. Sometimes I am on the run and sometimes not. This particular day I was running pretty hard. This is NOT a sponsored post but I wanted to show you these meatballs because they are terrific. This brand contains no preservatives and no nitrates. They have several varieties to choose from but Teriyaki & Pineapple is the best for this recipe. They are available at a couple of high end grocery stores in the area and might be available in your neck of the woods.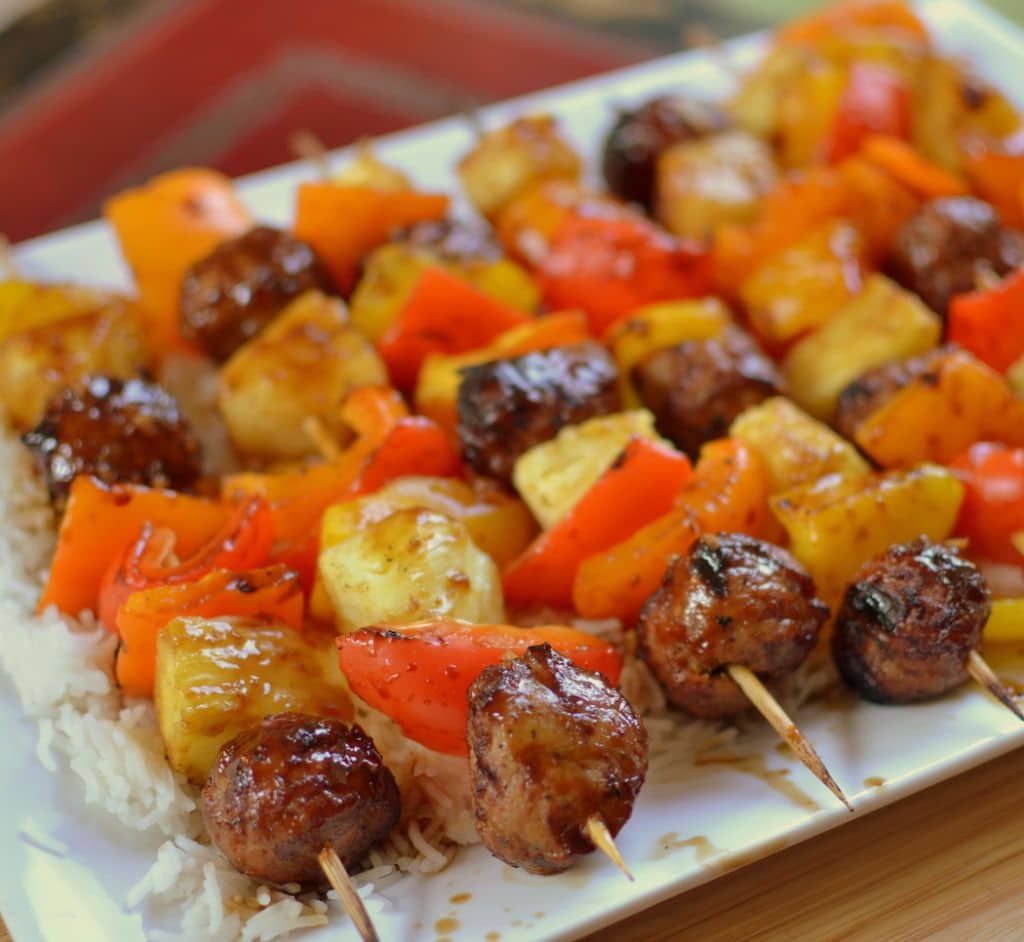 These Teriyaki Chicken Meatball Skewers also include bell peppers, pineapple and a mouthwatering Teriyaki sauce. You can serve over rice or Chinese noodles. They cook up on the grill real fast and taste like you spent hours.
Teriyaki Chicken Meatball Skewers
Scale
Ingredients
10 inch bamboo skewers
12–16 chicken meatballs
1 pineapple peeled and cored sliced into large bite size chunks (reserving 3 tablespoons juice)
1 red pepper cored seeds removed and sliced into large bite size chunks
1 orange pepper cored seeds removed and sliced into large bite size chunks
1 yellow pepper cored seeds removed and sliced into large bite size chunks
1/4 cup soy sauce
1/4 cup water
2 tablespoons Worcestershire Sauce
1 tablespoon fresh ginger
2 large clove garlic minced
3 tablespoons mirin (honey may be substituted)
1 tablespoon cornstarch
Instructions
Soak skewers in cold water for 20-30 minutes and preheat grill.
Thread meatballs, pineapple and peppers on skewers.
In small sauce pan whisk soy sauce, water, Worcestershire sauce, ginger, garlic and mirin. Simmer for 5 minutes. Combine cornstarch with reserved pineapple juice. Whisk into simmering sauce and cook until desired consistency. Remove from heat; cover and keep warm.
Cook meatball/pepper skewers until meatballs are golden brown and peppers are starting to brown on edges; basting with Teriyaki Sauce several times.
Serve over rice or Chinese noodles with extra sauce.
Notes
If there is not enough pineapple juice to mix in the cornstarch make up the shortfall with water.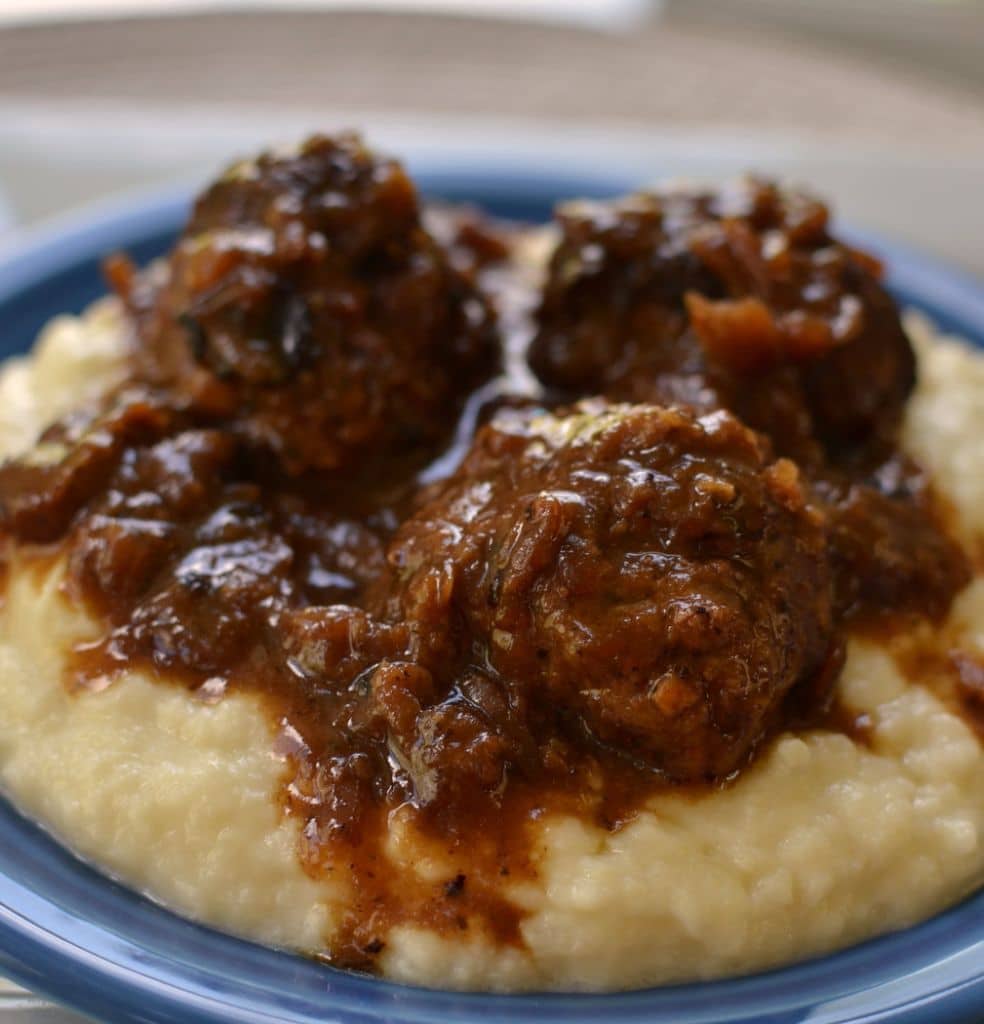 French Onion Meatballs & Smashed Cauliflower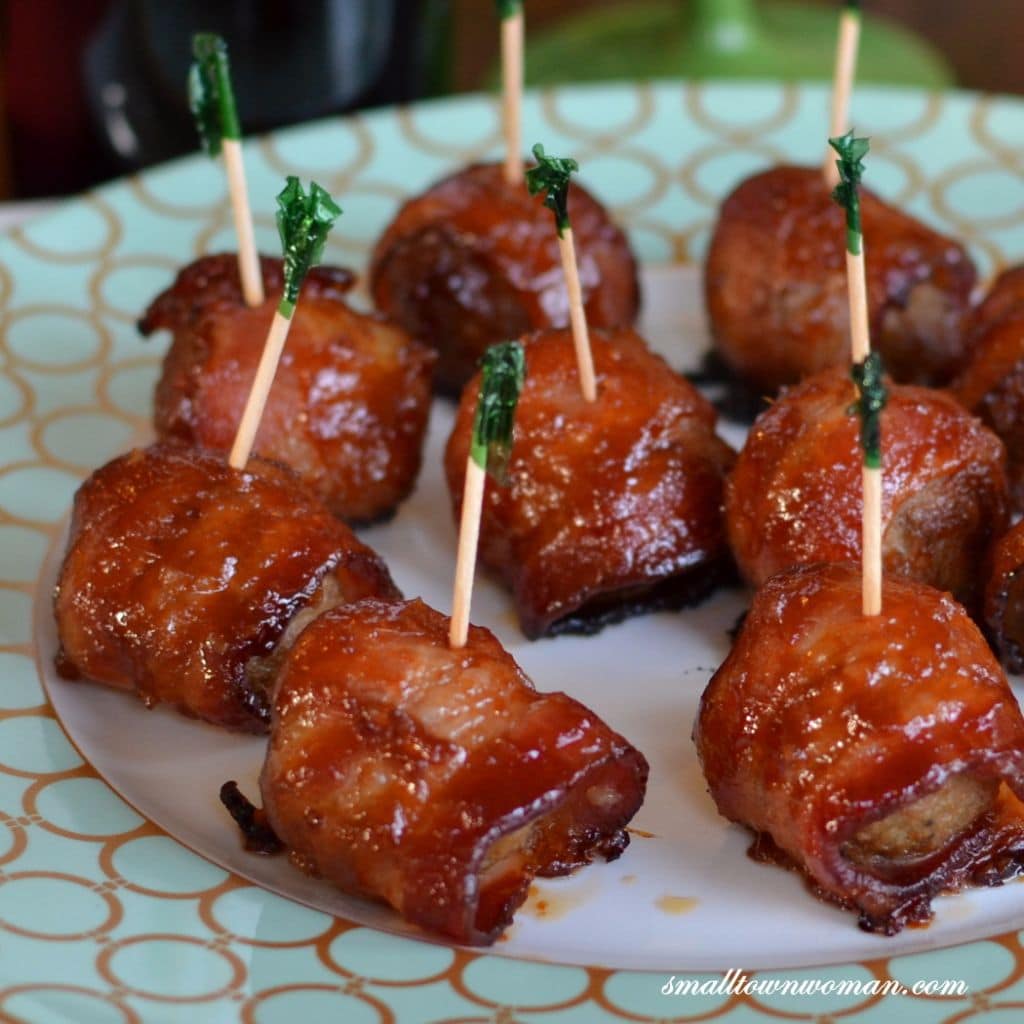 https://www.smalltownwoman.com/wp-content/uploads/2019/05/Beth-1.pdf