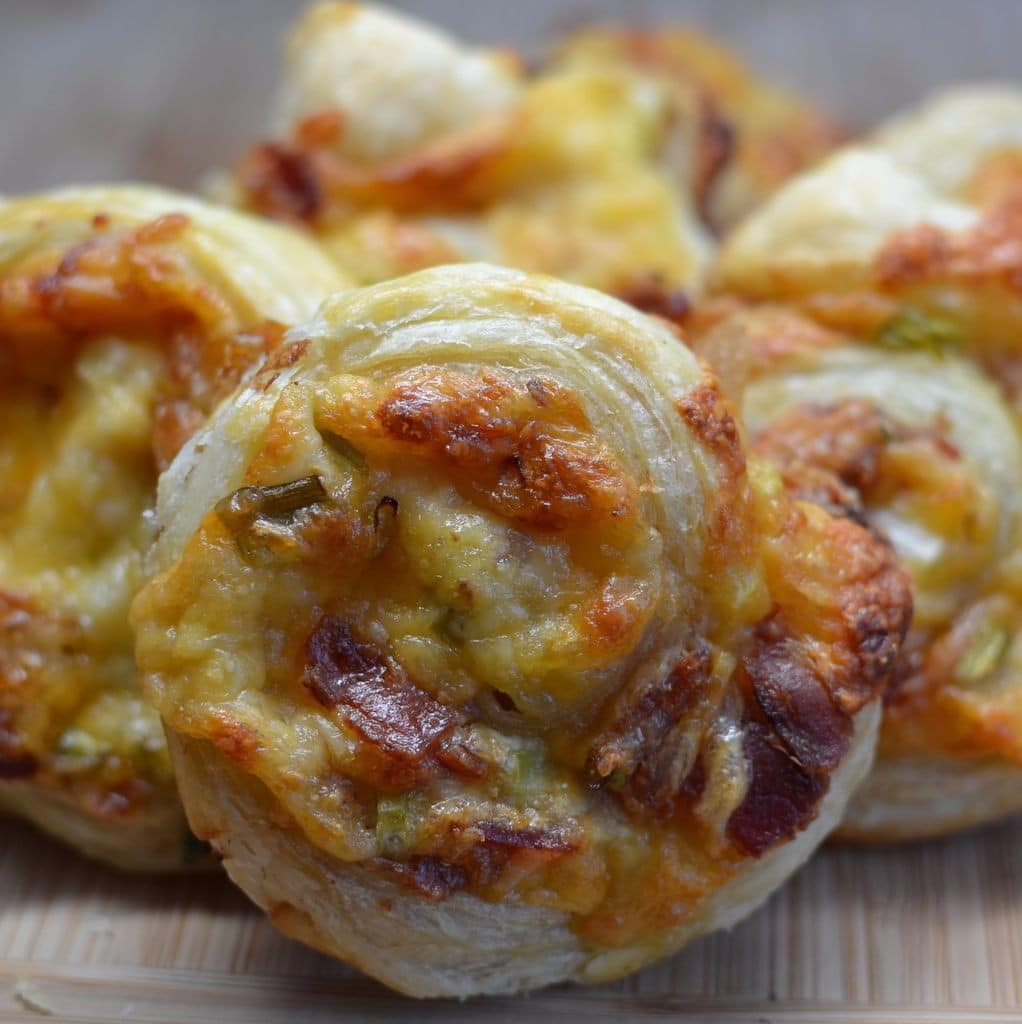 These little numbers should be outlawed because the smell emanating from the oven alone will make you crazy.  Look at that delicious little critter covered in cheese & bacon.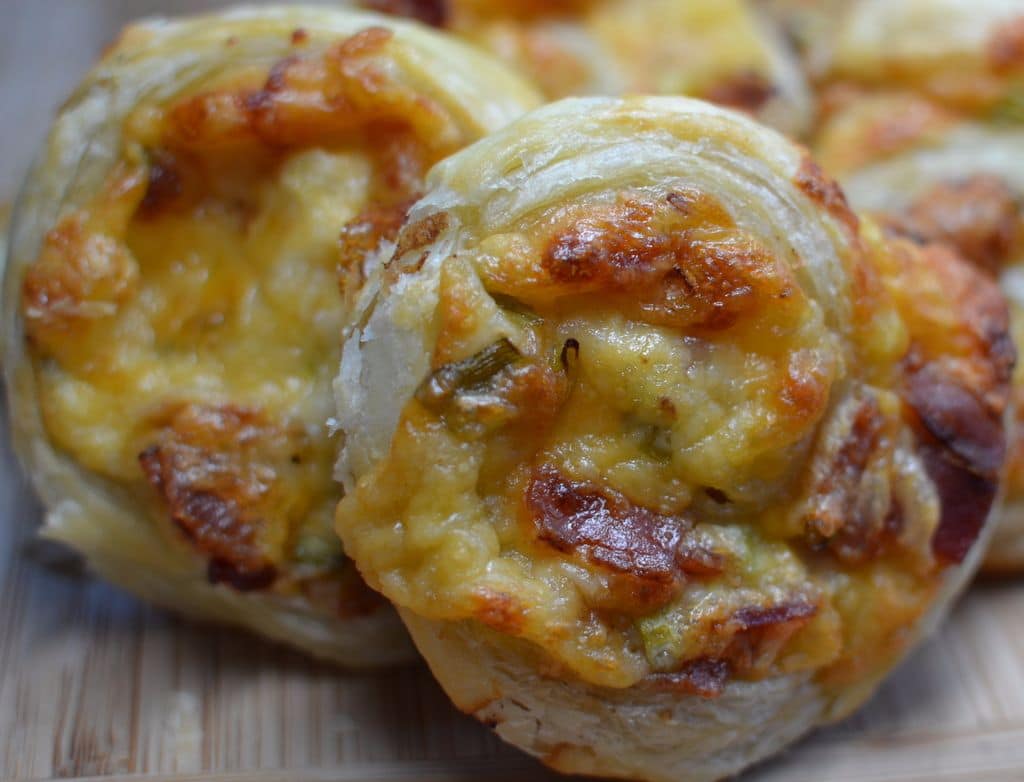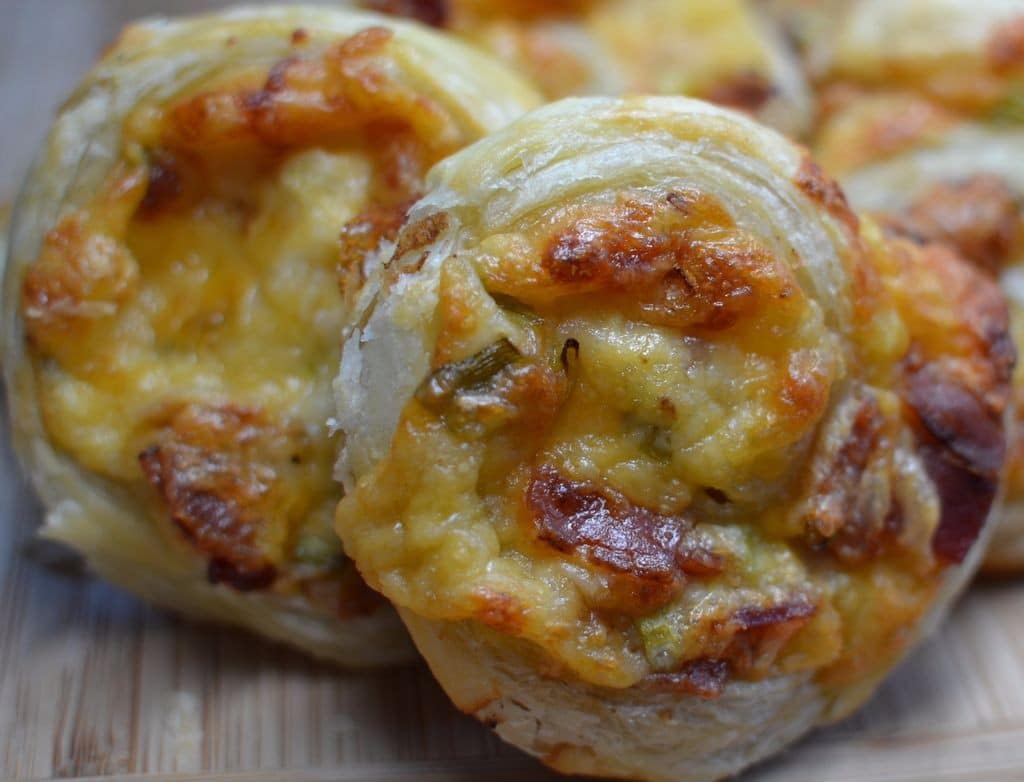 Now I started this recipe with ten but now there are only nine?  What the heck!! Where are these going?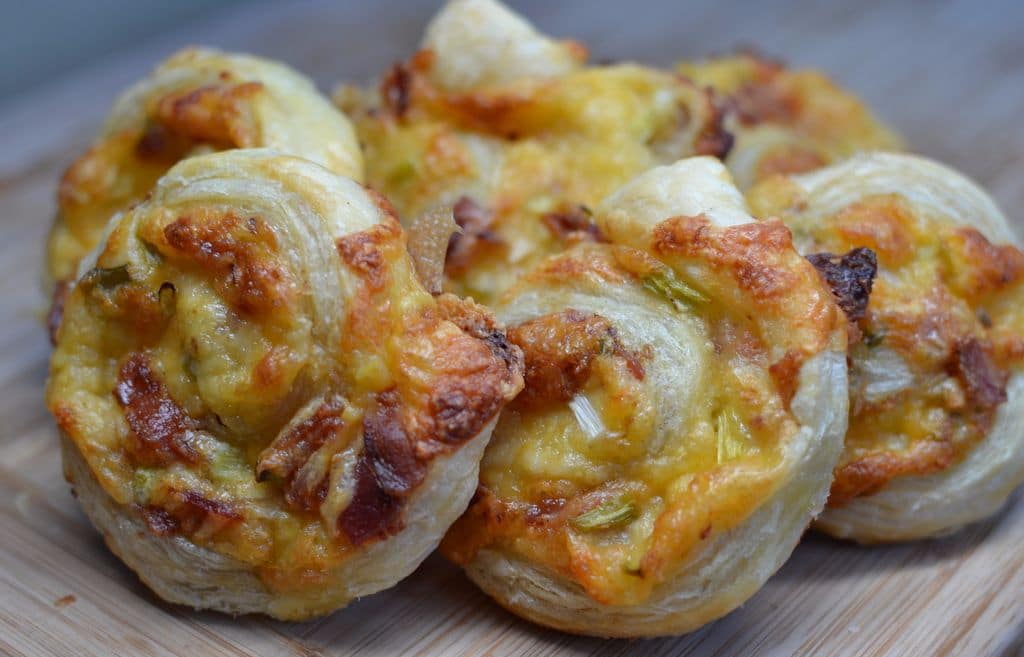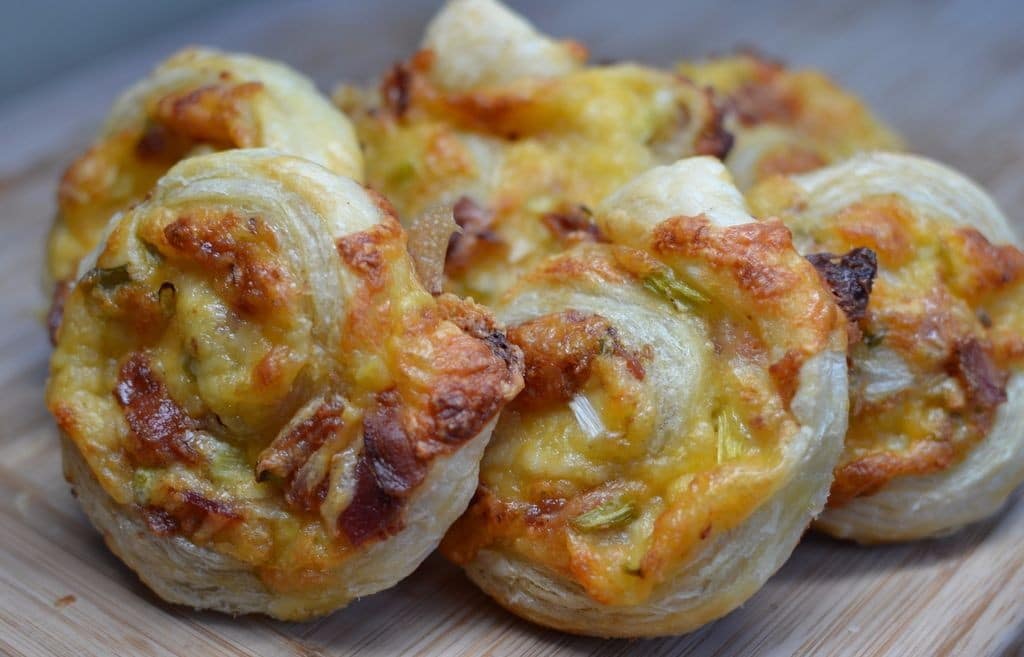 You won't be able to resist either!  Uh oh now there are only eight!  What the heck!!  There will not be enough to share with the others!  Dang it!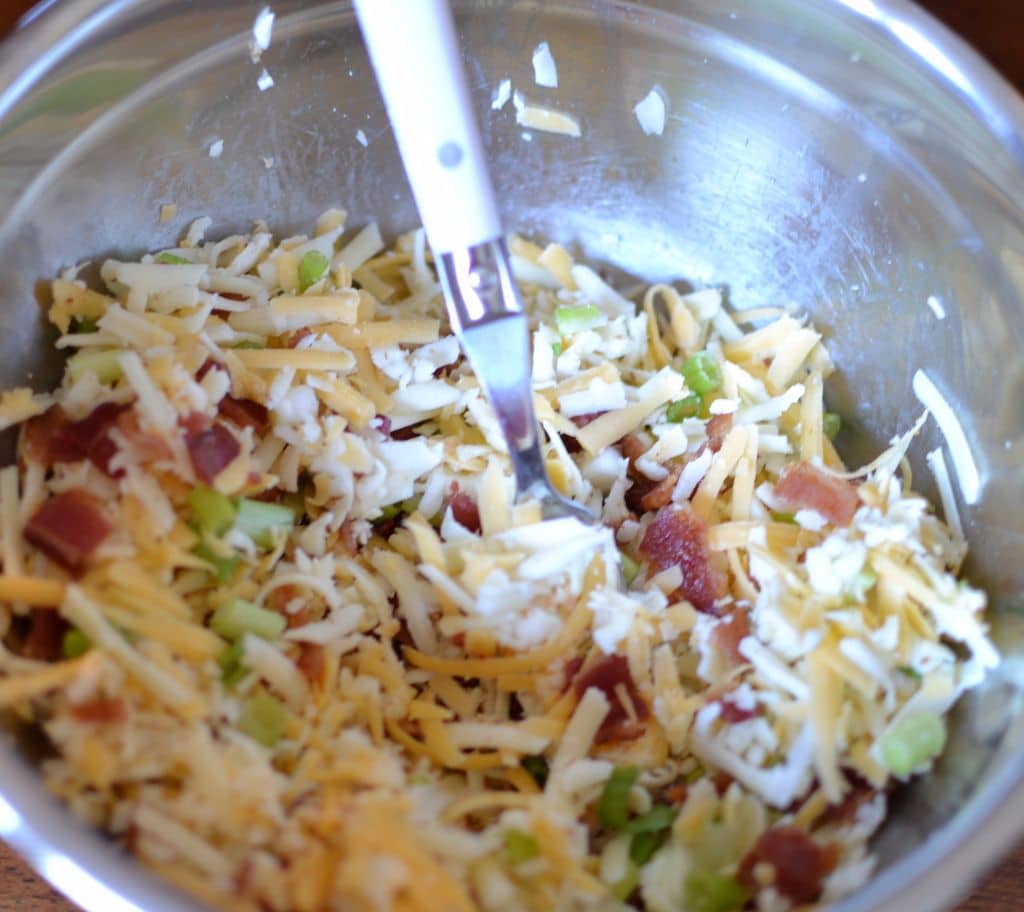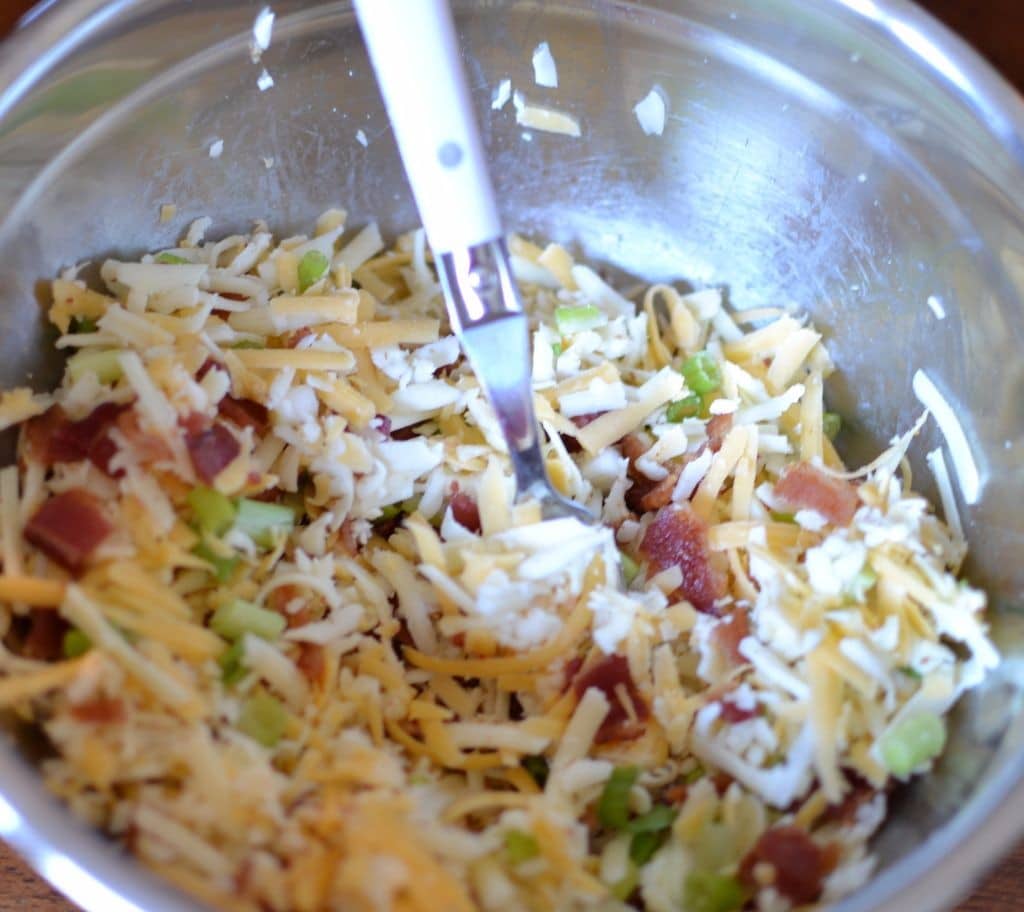 You will not be able to resist the three cheese & bacon combo!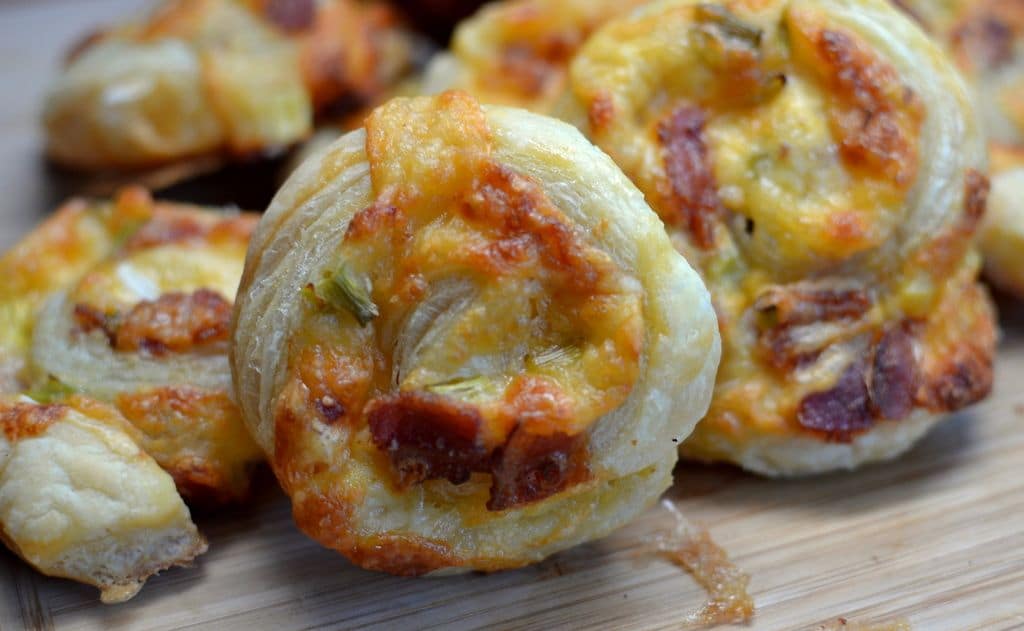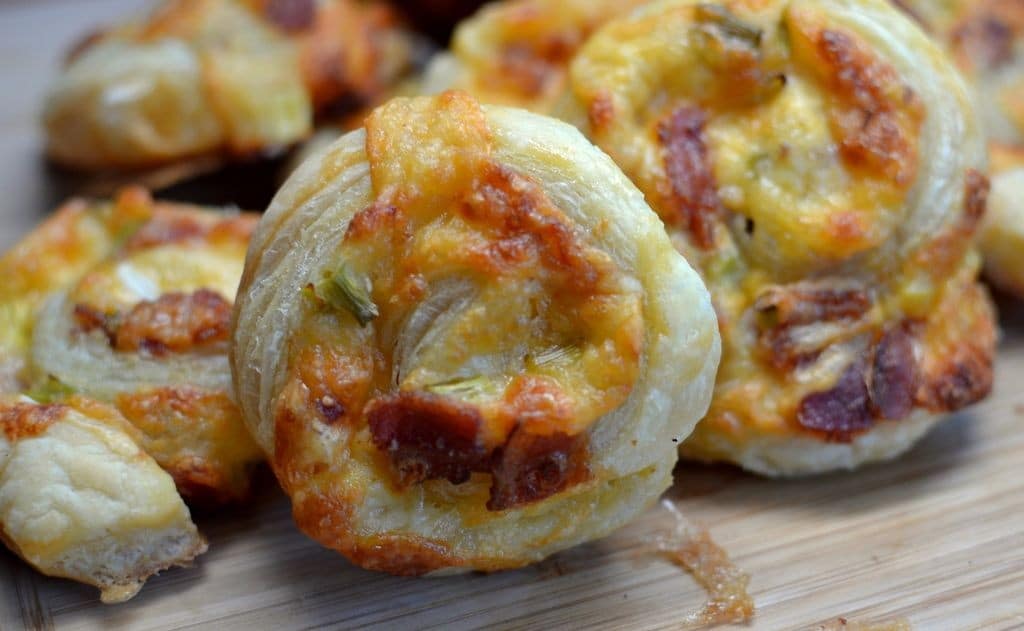 Enjoy my food loving friends because I know I will!
On the hunt for more delicious recipes?  Follow Small Town Woman on Facebook, Pinterest, and Instagram.
Print
Triple Cheese & Bacon Pinwheels
1 sheet puff pastry
1 egg
1 tablespoon water
3 green onions chopped
6 slices bacon crisp cooked & finely chopped
1/2 cup cheddar shredded
1/2 cup shredded mozzarella
1/2 cup shredded Monterey Jack cheese
1/4 teaspoon garlic powder
Instructions
Thaw puff pastry at room temperature until easy to handle; approximately 40 minute.
Whisk egg and water in small bowl and set aside.
Combine green onions, bacon, cheddar, mozzarella, Monterey Jack and garlic powder in medium bowl.
Unfold pastry sheet on lightly floured surface. Remove parchment paper. Top with cheese mixture. Starting with the short side closest to you; roll up like a jelly roll as tight as you can. Cut into 1″ pieces. Lay flat on lightly greased baking sheet. Brush with egg mixture on sides and top.
Bake at 400 degrees for 25 minutes or until golden brown. Serve warm.
https://www.smalltownwoman.com/wp-content/uploads/2019/05/Beth-1.pdf