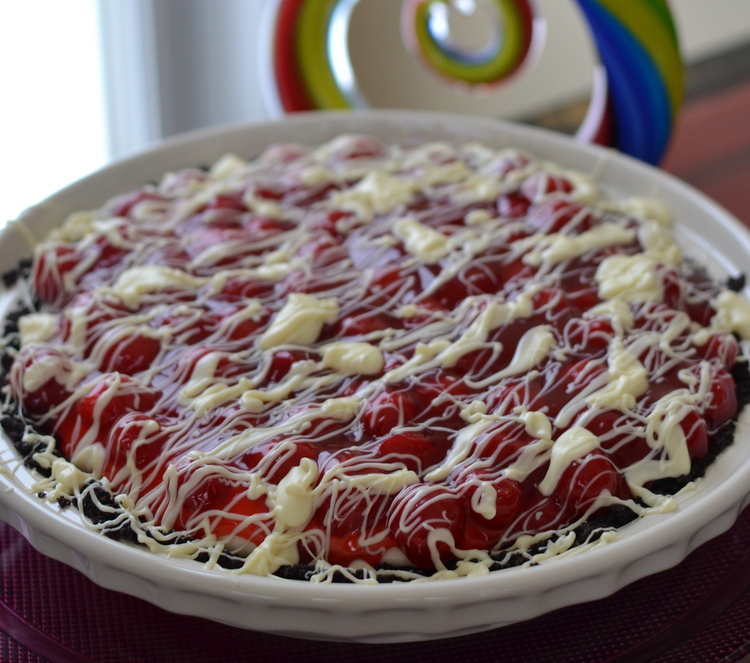 This dreamy creamy pie is so easy to make.  You could even make it in your sleep!   Just kidding!  You will need to be partially awake to melt the chocolate properly!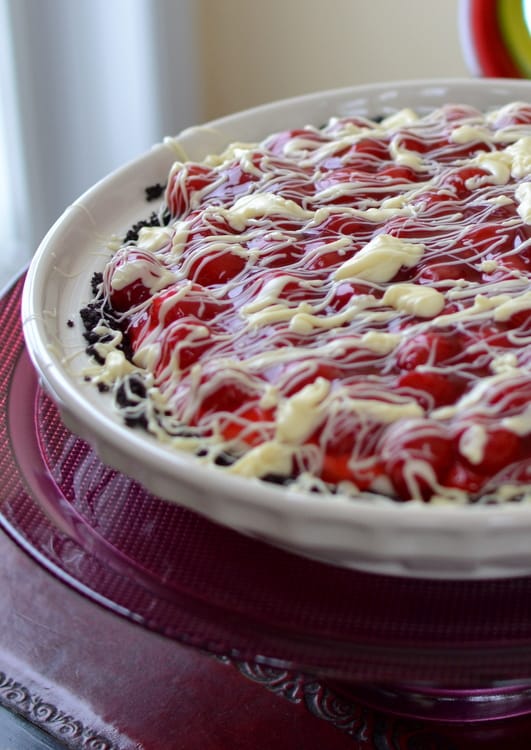 The contrasting colors make for such a pretty pie!  Of course presentation is important but so is taste!  This decadent delight will tantalize all of your taste buds and most of the taste buds of your family and friends!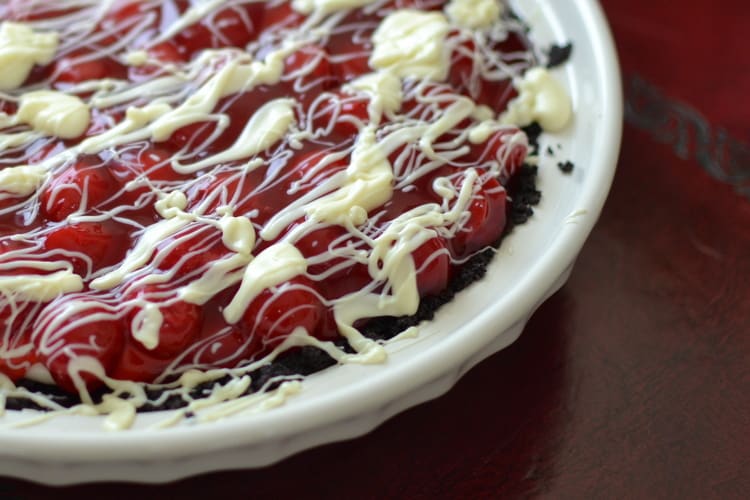 No worries for even those of you lacking in cooking skills.  This one is easy peesy walk a weesy!    Kids have some of the craziest sayings!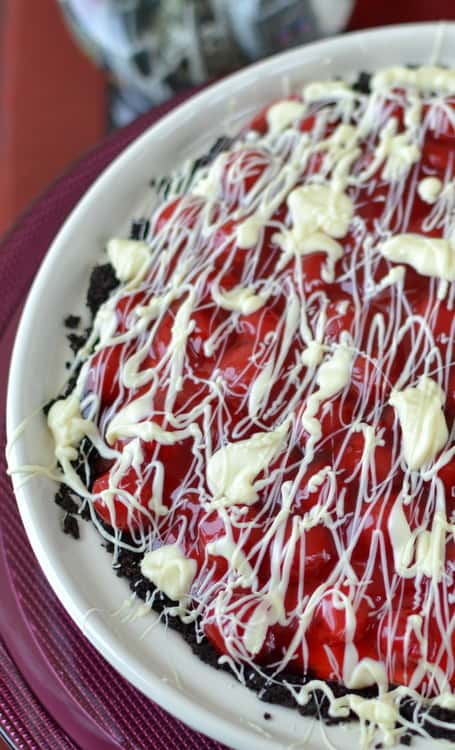 Life is short!  Make yourself a beautiful decadent pie !
Print
White Chocolate Cherry Cream Pie
24 Oreo cookies
1/4 cup melted butter
1/2 cup plus 3 tablespoons whipping cream
1/2 cup white chocolate chips
1 (8 ounce) package cream cheese softened
1/2 cup powdered sugar
1 (20 ounce) can of cherry pie filling
2 ounces white chocolate
Instructions
Add Oreos to food processor and pulse several times to crumble. Add melted butter and pulse a couple more times. Press on bottom and sides of pie plate. Do not use deep dish pie pan.
Whip 1/2 cup whipped cream in chilled bowl until stiff peaks form. Should be approximately 1 cup of whipped cream. Set aside.
Add 3 tablespoons whipping cream to white chocolate chips. Microwave for 30 seconds. Stir and microwave another 20 seconds. Pour in mixing bowl. Add cream cheese and beat until smooth and creamy. Add powdered sugar and beat until smooth. Fold in whipped cream.
Spoon carefully into crust and refrigerate for 1 hour.
Top with cherry pie filling.
Melt white chocolate in microwave following manufacturers instructions and drizzle melted chocolate over pie. Refrigerate overnight.
https://www.smalltownwoman.com/wp-content/uploads/2019/05/Beth-1.pdf