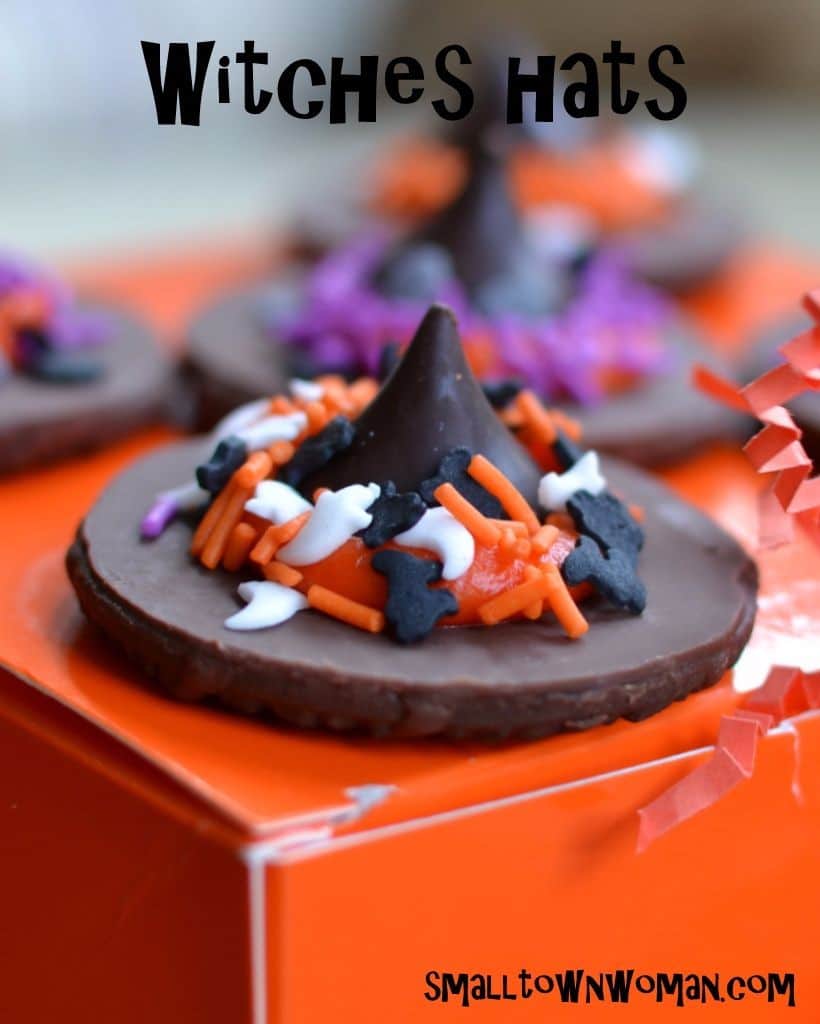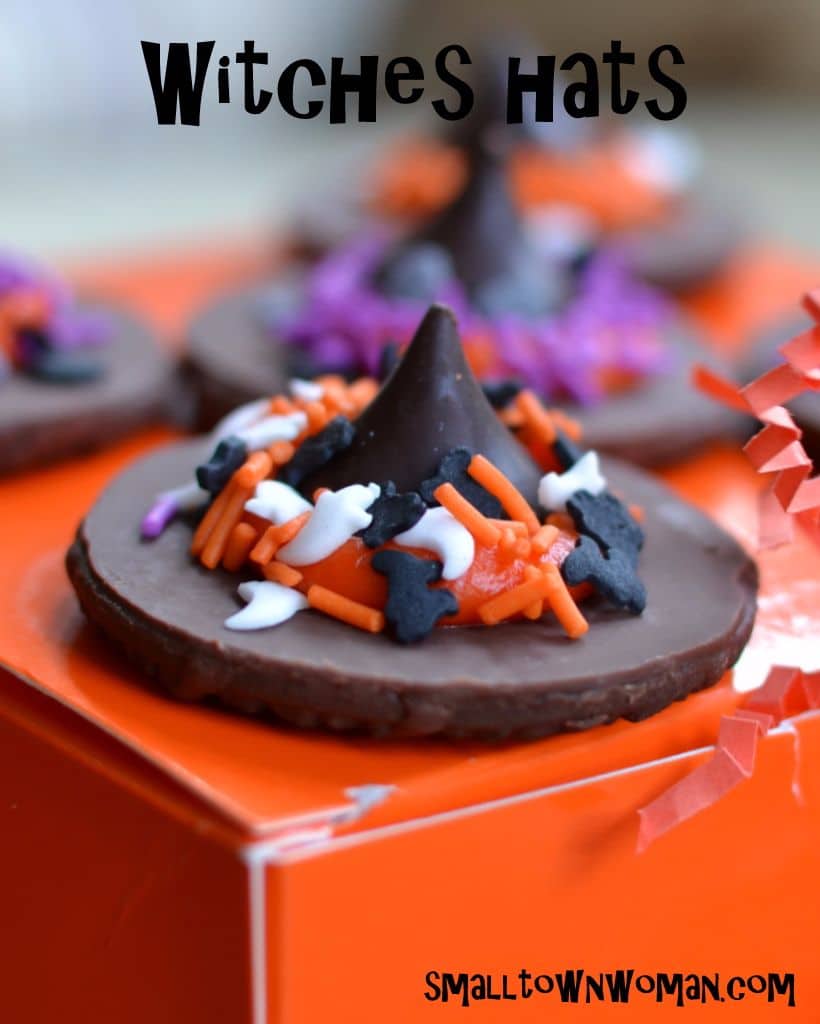 These Witches Hats Cookies are so adorable and so simple. The kids can even put them together all by themselves.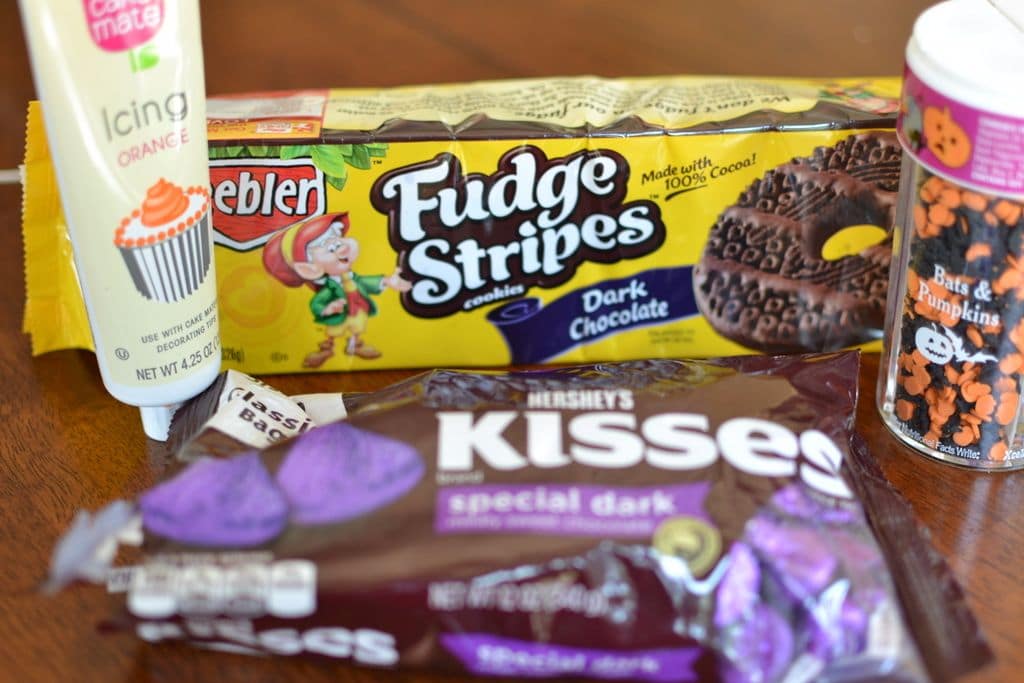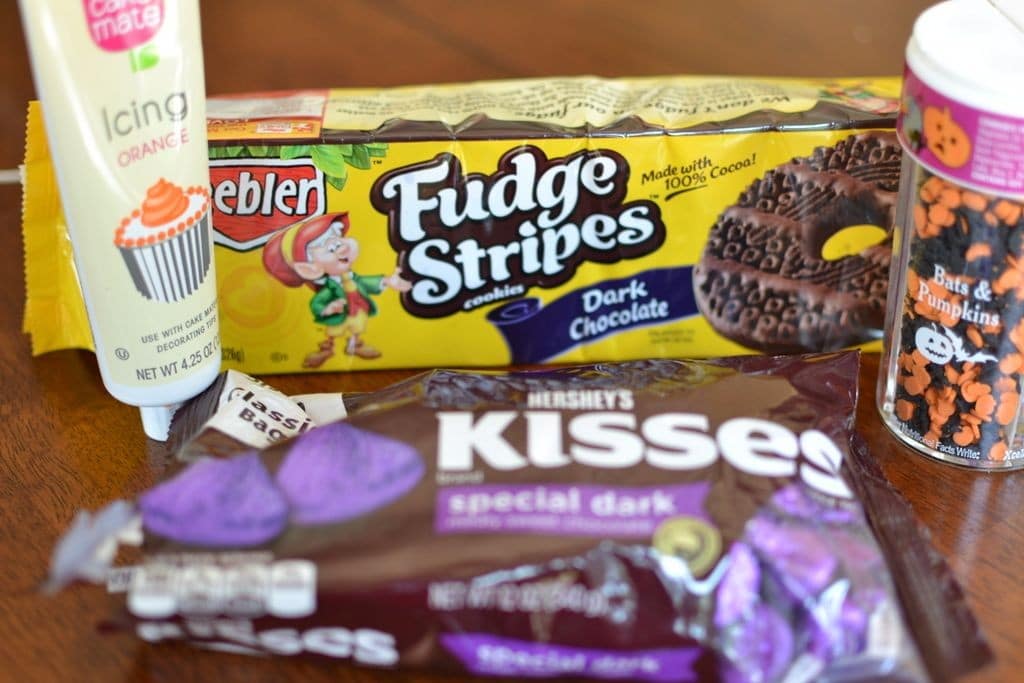 There are just four ingredients.  You can create different looks by using different colored icing and sprinkles.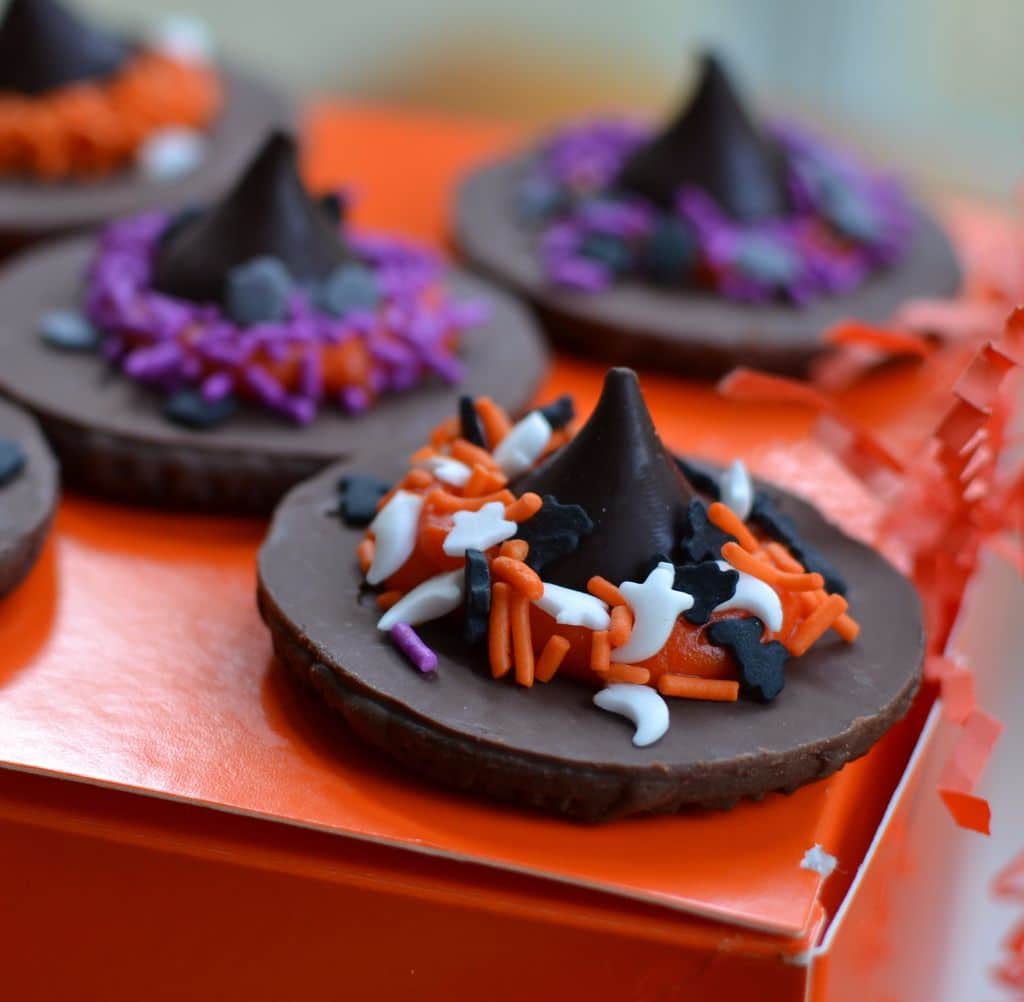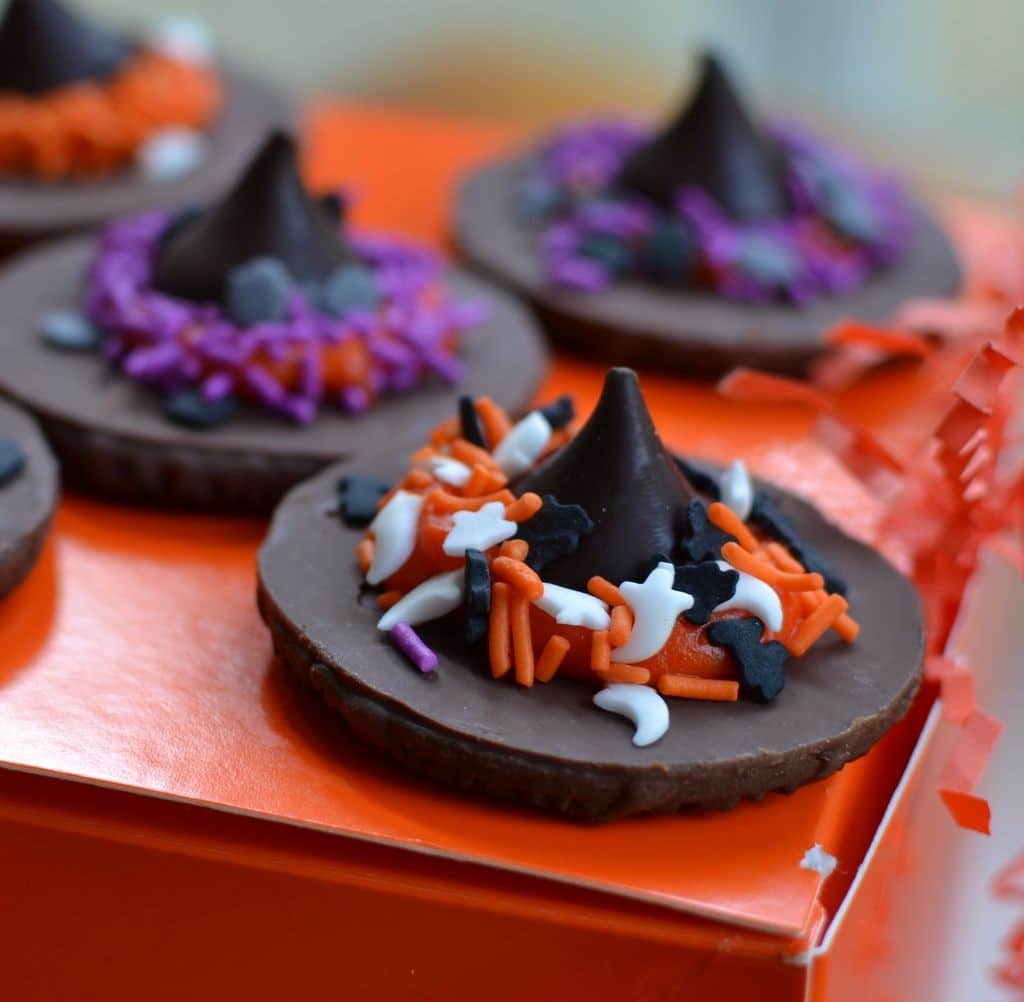 We put these together in 10 minutes and sent 1/2 of them up to the neighbors house!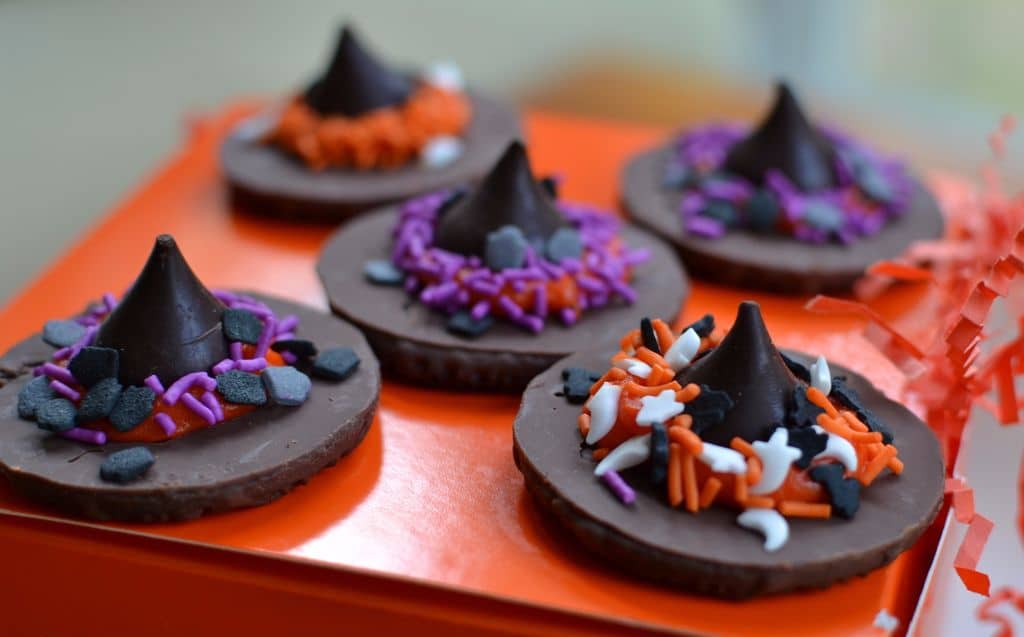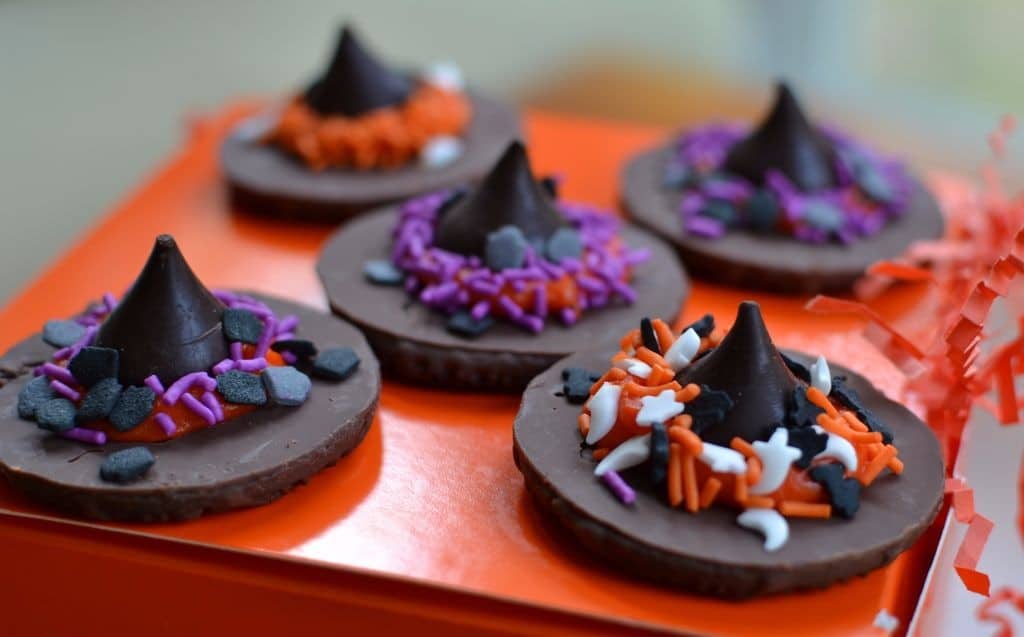 No sooner did I sit down to load the photographs on my computer and here comes the neighbor with a different batch of cookies.  Don't they know food bloggers do not want people to return the favor!  We are only trying to look out for our waistlines!
Print
Witches Hats Cookies
Scale
Ingredients
1 package Keebler fudge stripes
Hersheys kisses (I used the dark chocolate ones)
Orange Icing
Halloween Sprinkles
Instructions
Turn the cookie upside down. Make a ring around the circle in the inside of the cookie with the orange icing. Gently squeeze down and unwrapped chocolate kiss. Cover with sprinkles and allow to sit for a minutes. Turn upside down and remove excess sprinkles.
Other Recipes you might love!
Pumpkin Ice Cream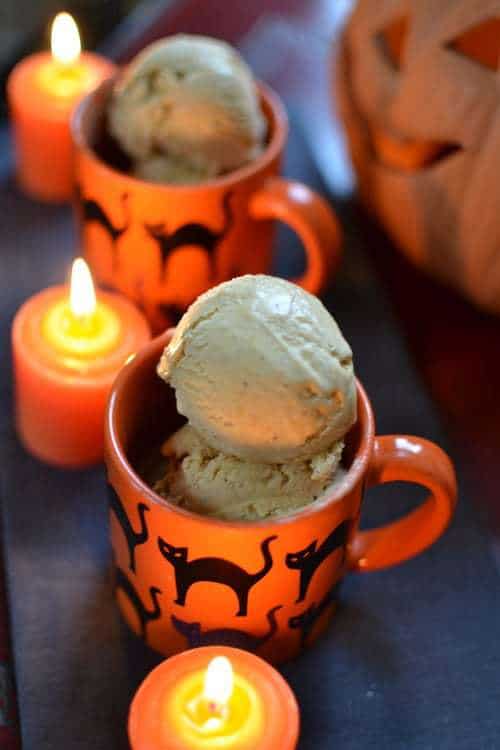 https://www.smalltownwoman.com/pumpkin-ice-cream/
Pumpkin Cobbler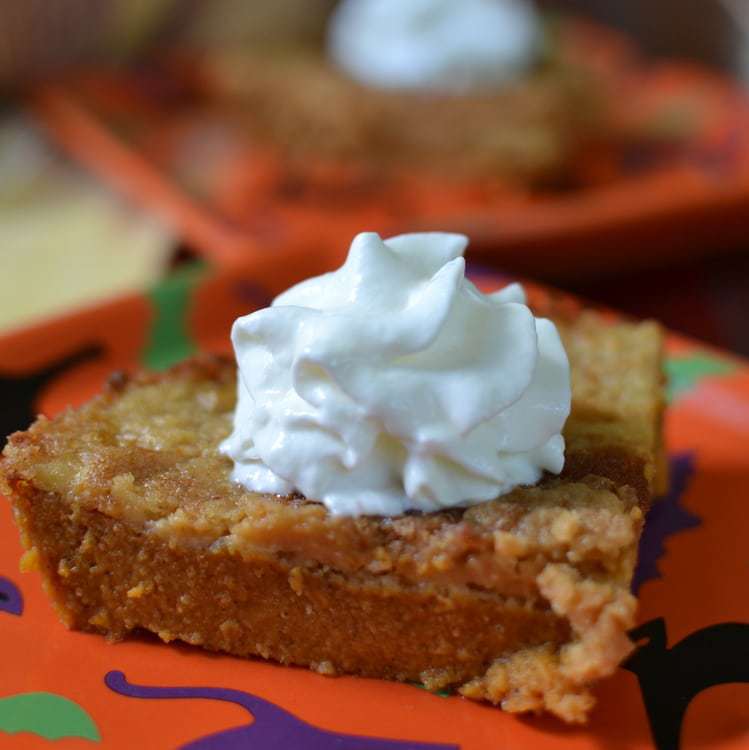 https://www.smalltownwoman.com/pumpkin-cobbler/
https://www.smalltownwoman.com/wp-content/uploads/2019/05/Beth-1.pdf