A THOROUGH LIST OF SOME OF THE BEST ZUCCHINI RECIPES INCLUDING CAKES, BREADS, MUFFINS, PASTAS AND CASSEROLES.
A thorough list of some of the best zucchini recipes including cakes, breads, muffins, pastas and casseroles.
Is your summer garden overflowing with fresh nutritious zucchini?  I bet there is something on this list that will tantalize your taste buds and remind you why you planted all that delicious zucchini!
40 ZUCCHINI RECIPES!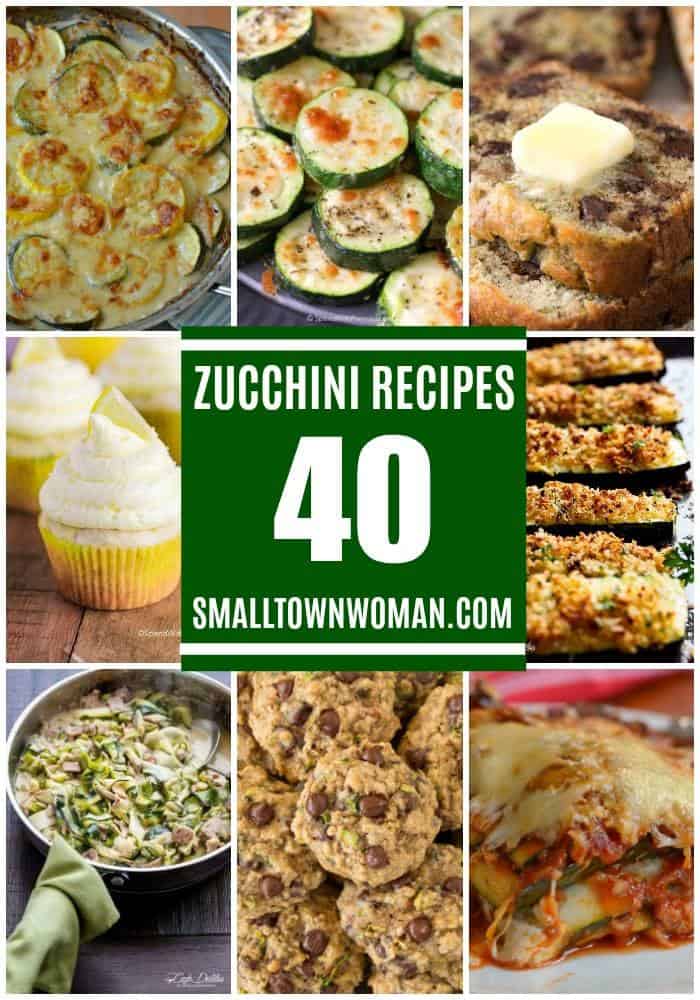 Summer just wouldn't be summer without zucchini! This delicious vegetable (botanically it is a fruit) is so versatile that its addition to breads, cakes, cupcakes and cookies is really only limited by your imagination.  This fabulous list includes both savory and sweet zucchini recipes for all the zucchini lovers and growers in your life.
IS ZUCCHINI A FRUIT OR A VEGETABLE?
Botanically speaking zucchini is a fruit.  A fruit is seed bearing and develops from the ovary of a flowering plant.  However from a culinary perspective most people think of zucchini as a vegetable.  One thing for sure no matter how you refer to zucchini it makes some amazing recipes.