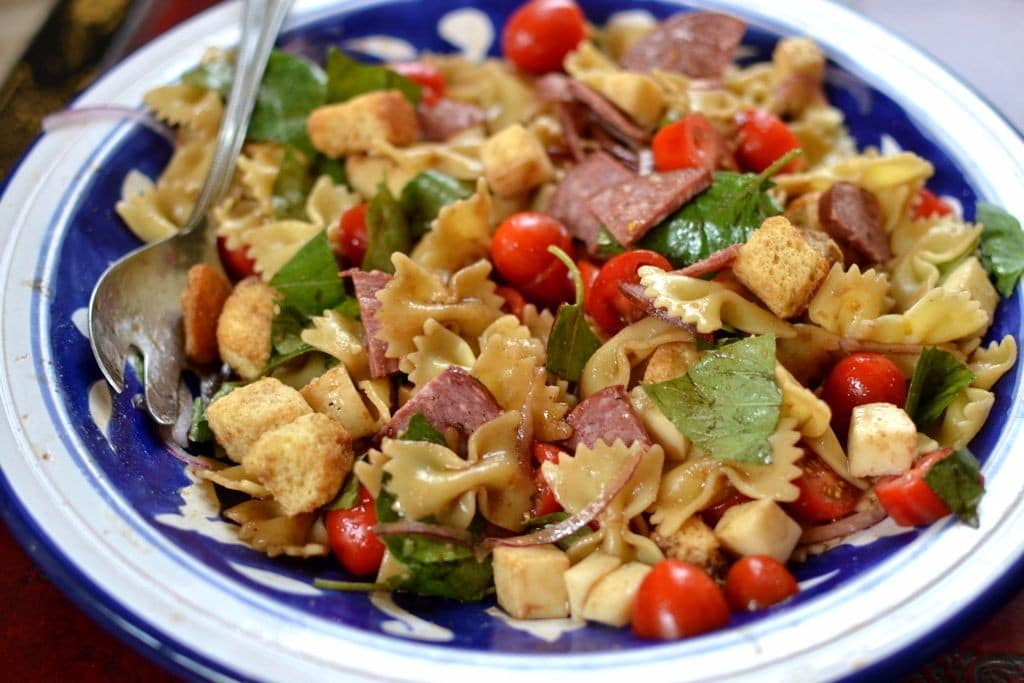 This salad is guaranteed to please. It combines all the great flavors of mozzarella, tomatoes, fresh, basil, salami and croutons in one. It is lightly tossed with a not too sweet balsamic vinaigrette.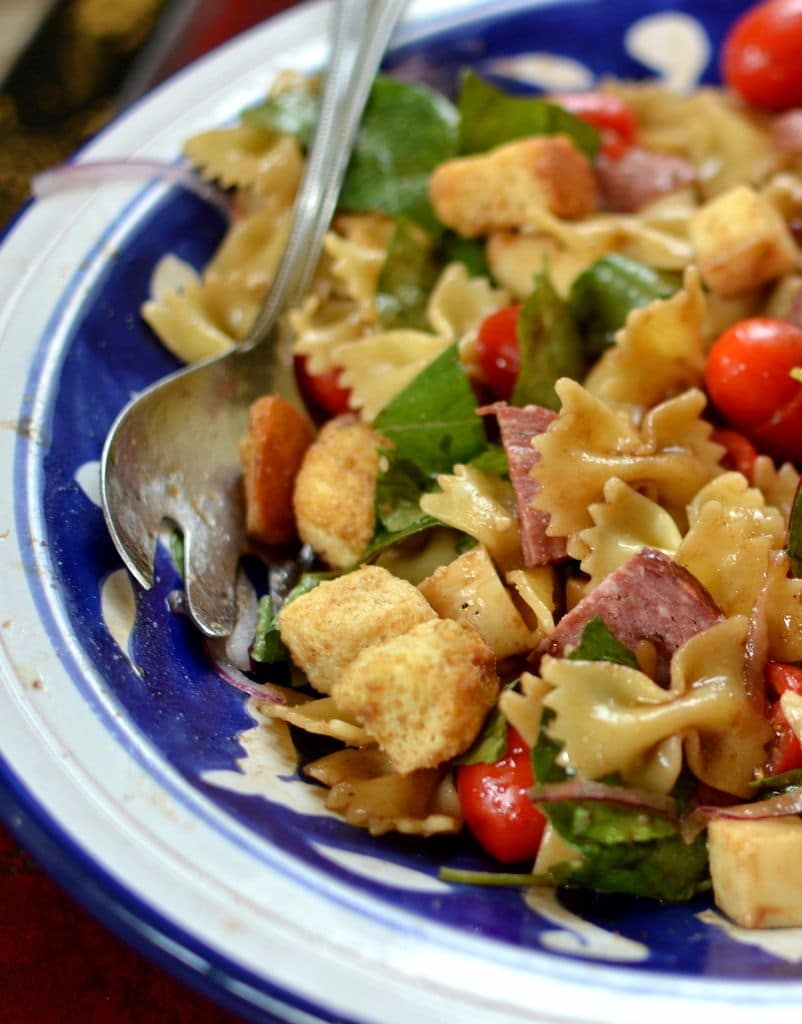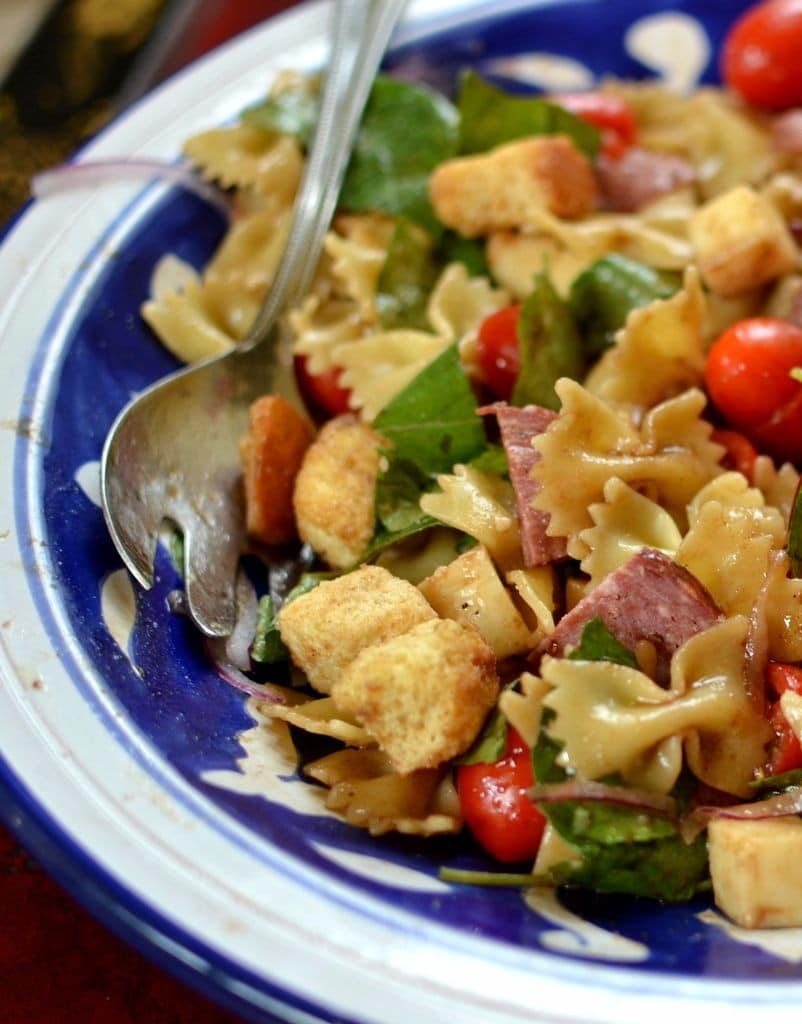 Using fresh basil makes all the difference in the world! This delicious treat is so simple in can be put together in just a few minutes!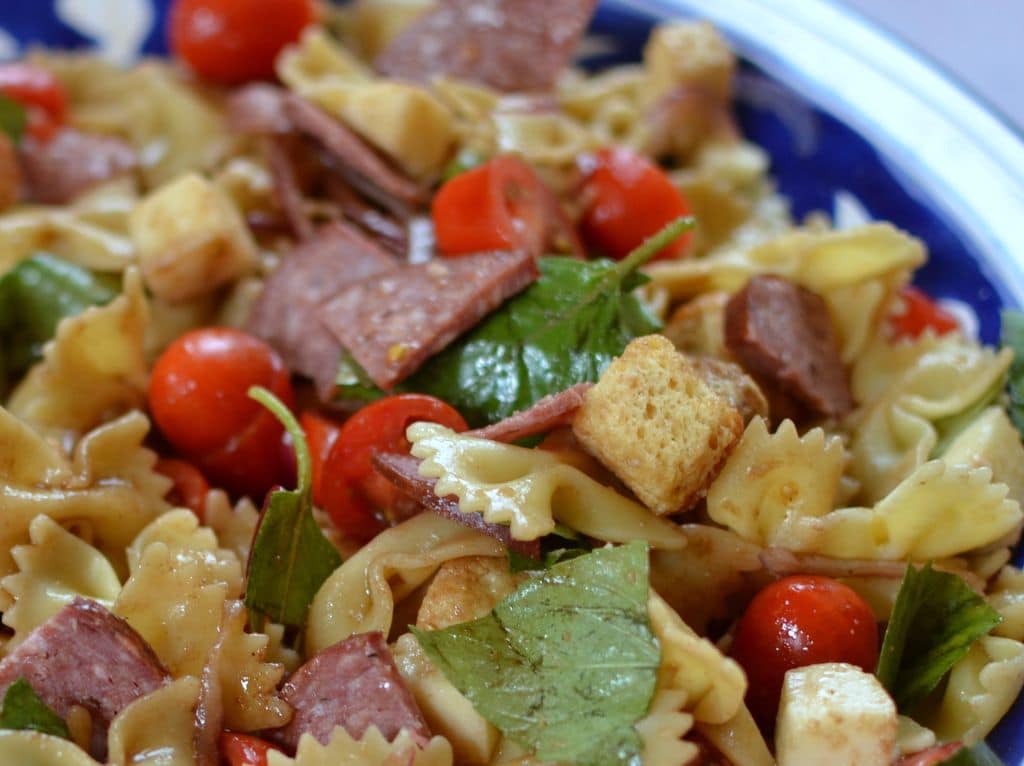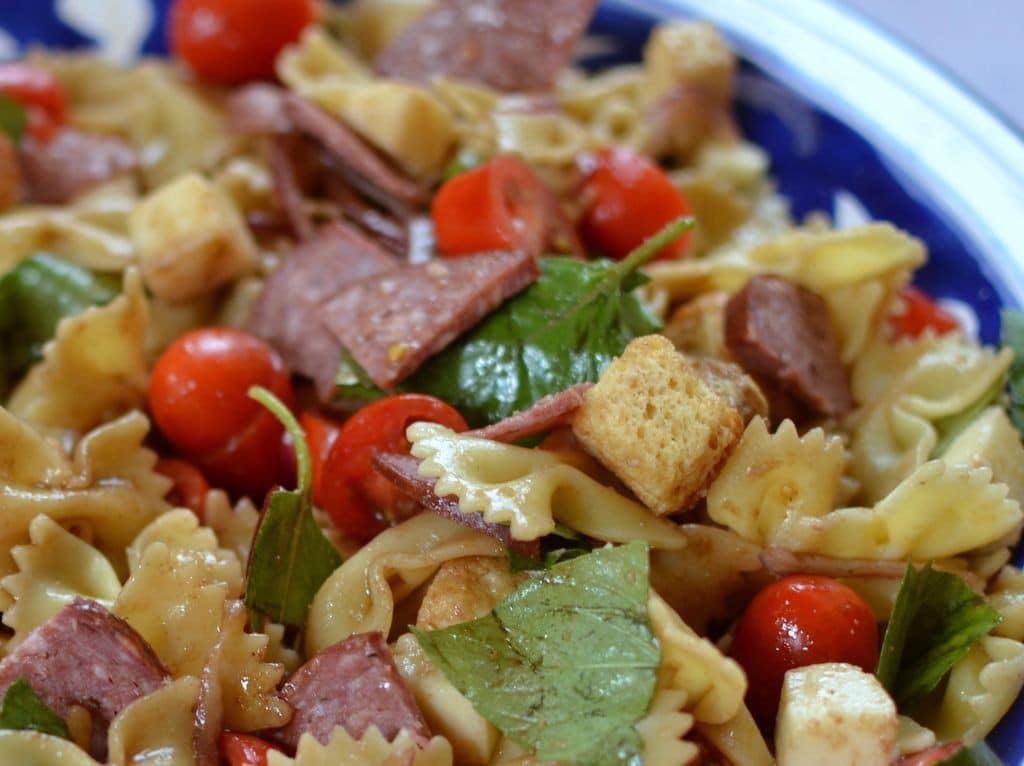 Look at all that tasty goodness packed in one bowl. Bon appetit!
Print
Caprese Pasta Salad
Author:
Prep Time: 10
Total Time: 10
Scale
Ingredients
4–5 cups cooked bowtie pasta drained but not rinsed
1 1/2 cups cubed fresh mozzarella
2 cups grape tomatoes sliced in 1/2
1/2 cup basil leaves torn in bite size pieces
15 slices of salami quartered
1/4 cup very thin red onion slices (shaved)
1 1/2 cups croutons
3 tablespoons balsamic vinaigrette
1/4 cup olive oil
2 teaspoons brown sugar
Pinch of garlic powder
Salt and pepper to taste.
Instructions
Combine pasta, mozzarella, tomatoes, basil leaves,salami and red onion slices in medium pasta bowl.
Combine balsamic vinaigrette, olive oil, brown sugar and garlic in small bowl. Whisk to combine.
Drizzle over salad, sprinkle with croutons and toss.
https://www.smalltownwoman.com/wp-content/uploads/2019/05/Beth-1.pdf