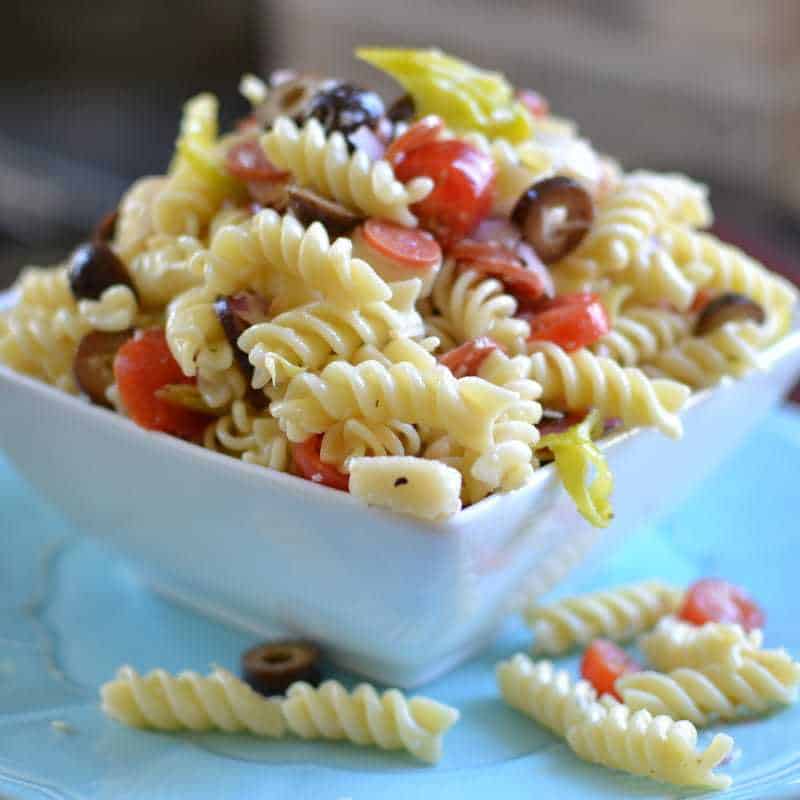 A great pasta salad can be enjoyed anytime of the year. This Easy Italian Pasta Salad is so simple and so attractive that you can make it for a weeknight meal, lunch or even for a crowd. It combines rotini pasta, mini pepperoni, hearts of palm, artichoke hearts, grape tomatoes, peperoncinis and fresh Parmesan tossed lightly with delicious Zias salad dressing.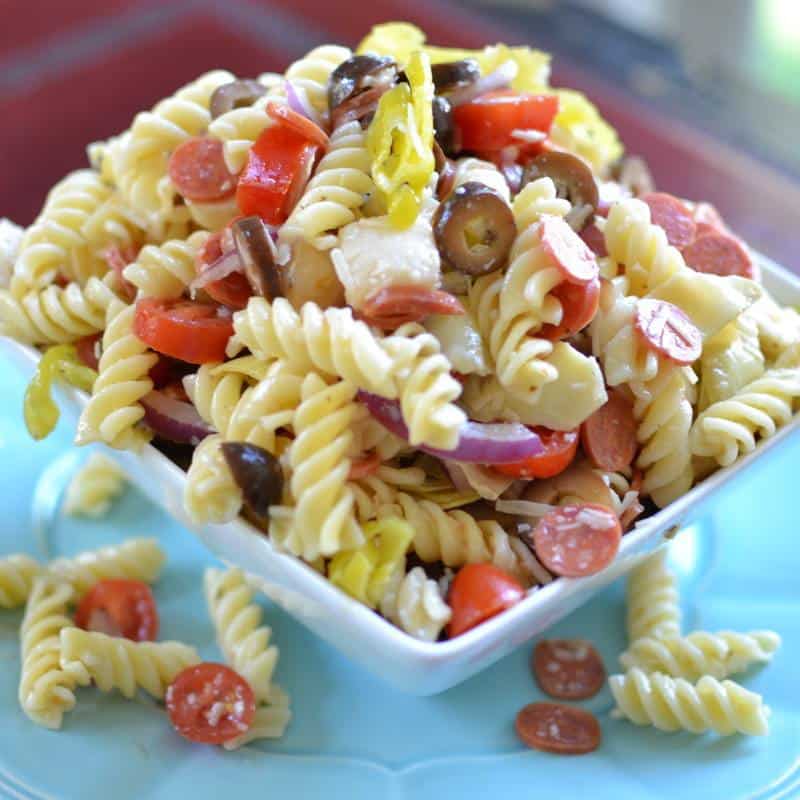 MY LATEST VIDEOS
You can use your favorite Italian dressing. My favorite Italian Dressing is Zias and it brings out all the delectable flavors in this pasta salad. If you are making this in advance I would hold off pouring on the dressing and sprinkling with the Parmesan Cheese until right before you serve. Pasta has a way of absorbing any sauce or dressing if it sits in it for a while.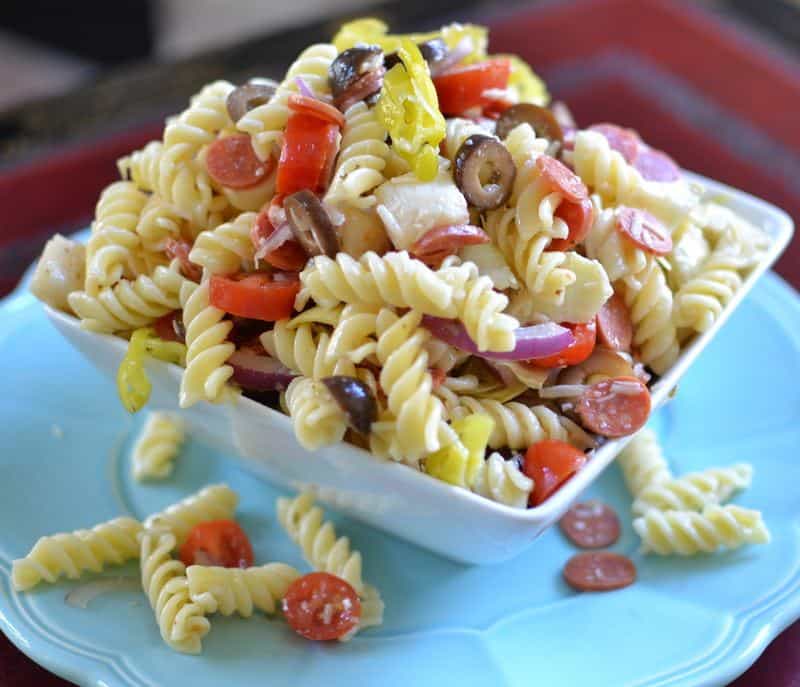 Wouldn't this be so pretty for a party? I think it would look so pretty for a summer patio party or even a holiday Christmas party? You could even add a little green pepper for a holiday party. I love entertaining.

Easy Italian Pasta Salad
Ingredients
8 ounces Rotini Pasta dry (about 2 cups)
1/2 cup mini pepperonis
1 cup hearts of palm cut in bite size pasta
1 cup sliced grape tomatoes
1/4 cup thinly sliced red onions
1/2 cup sliced black olives
1/2 cup drained sliced peperoncinis
1/4 cup Zia's salad dressing
1 cup freshly grated Parmesan cheese
Salt & pepper
Instructions
Cook pasta according to package directions. Drain well and cool.
In large bowl combine cooked pasta, pepperonis, hearts of palm, grape tomatoes, red onions, black olives and peperoncinis. Drizzle with salad dressing and sprinkle with Parmesan. Stir gently to combine. Salt & pepper to taste.
Other delicious recipes you will love!!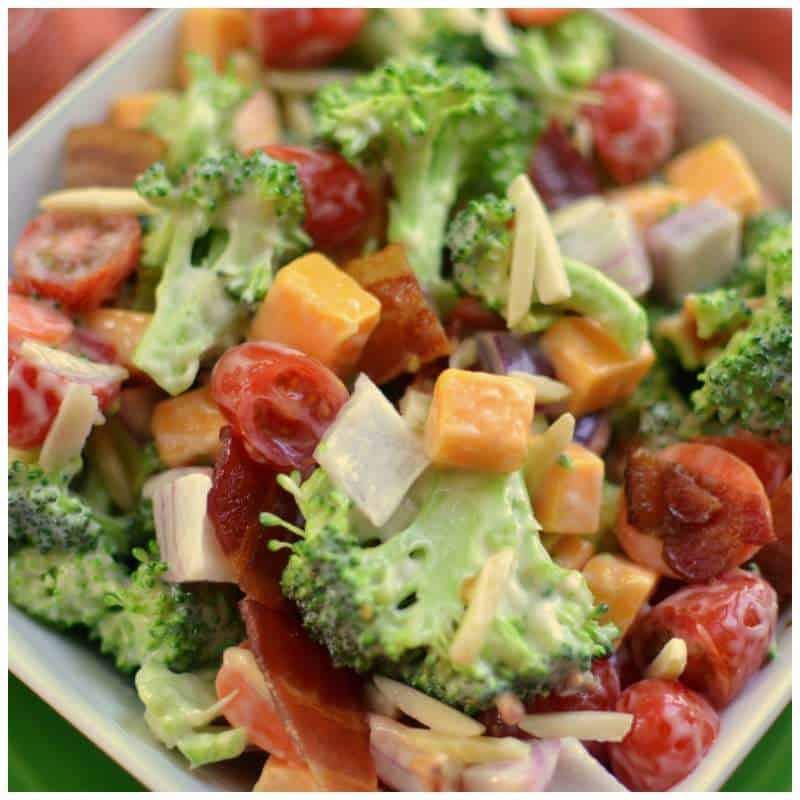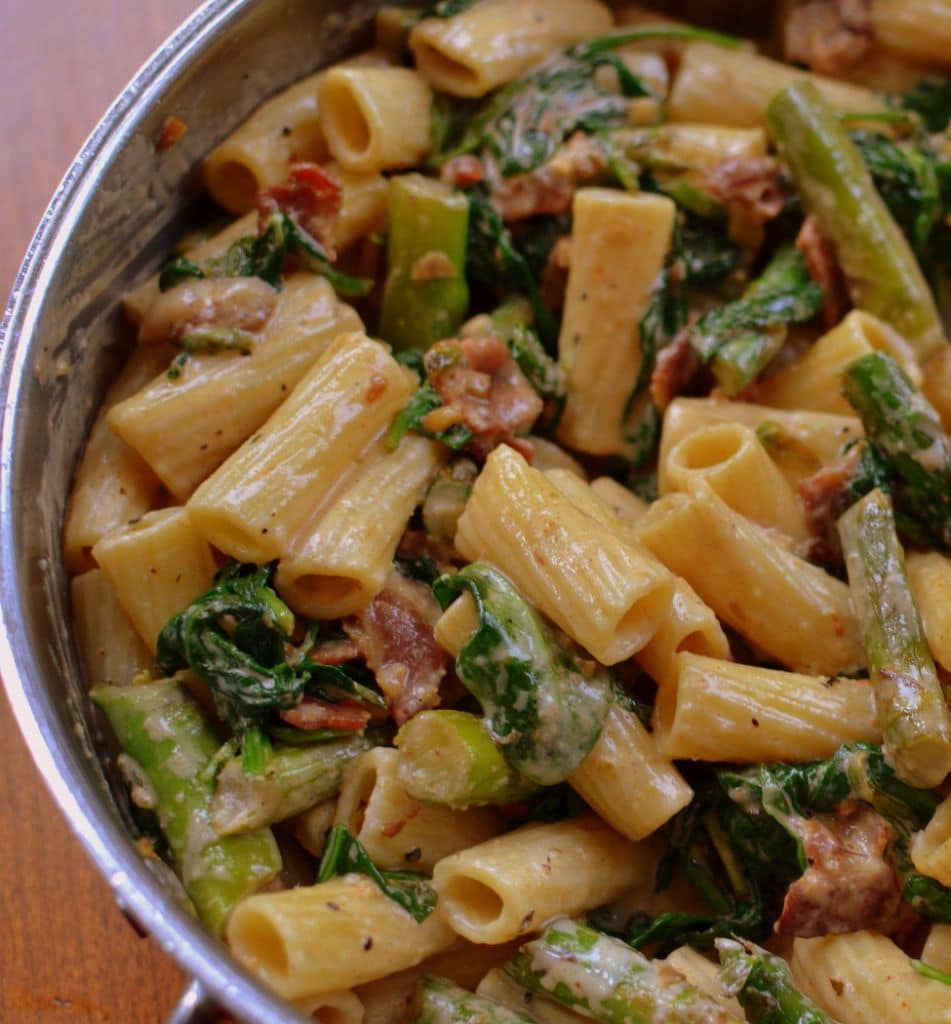 Bacon Asparagus Cajun Pasta