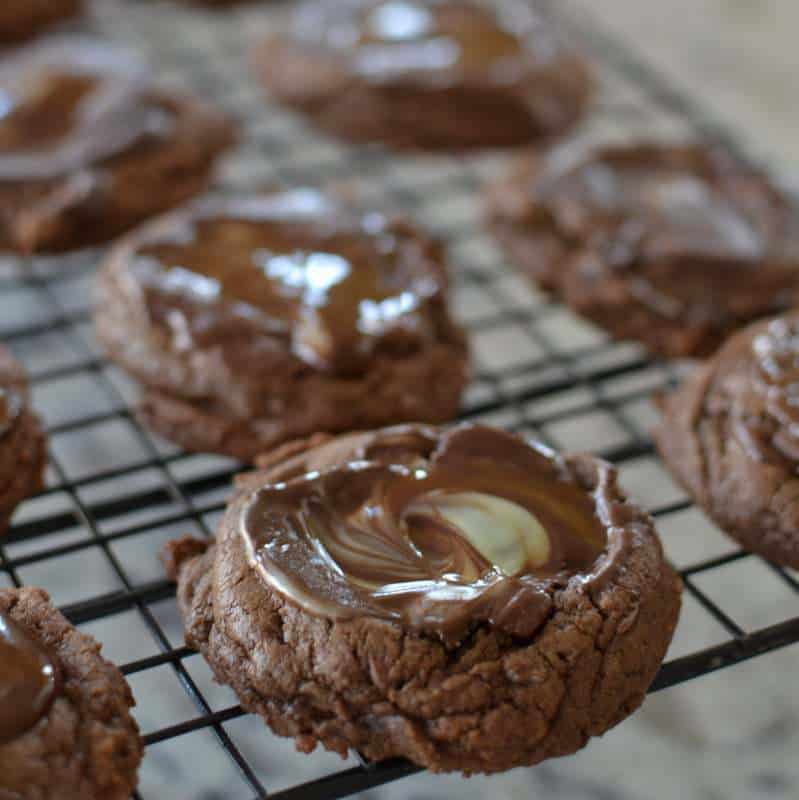 Well this weekend was particularly busy as we are trying to prepare for spring. Hubby spent a lot of time working in the yard, cleaning out the flower beds, burning the old thatch on the zoysia grass and getting ready for Easter, our daughters birthday (at least when we are celebrating it) and April Fool's day which all happen to fall on the same day this year. I spent a lot of my time inside the house preparing for the same, doing laundry, blogging and baking these cookies.
I have always been a huge fan of Andes Mints. I remember when my parents used to take us to some of the high end hotels and they would leave those on our pillow at night. I think I remember Santa putting those in our stockings too. It's no wonder that I still love Andes mints. These Andes Mint Chocolate Cookies are perfect. They are slightly crispy on the outside, slightly chewy on the inside and smothered with a melted Andes mint. They are super easy to fix and quite indulgent.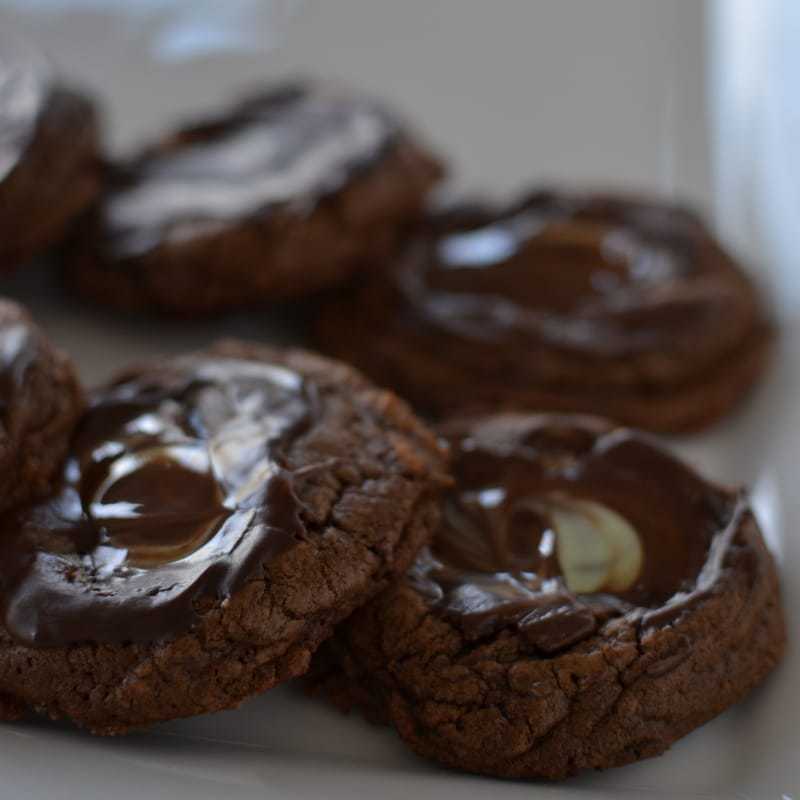 Are you a mint fan like myself? Andes Mint Mini Cheesecakes, Mint Chocolate Chip Ice Cream and Mint Kiss Parfaits are just a few of my favorite mint recipes. These Mint Chocolate Chip Cupcakes from Baking Beauty are a family fellow blogger favorite. They are amazingly delicious!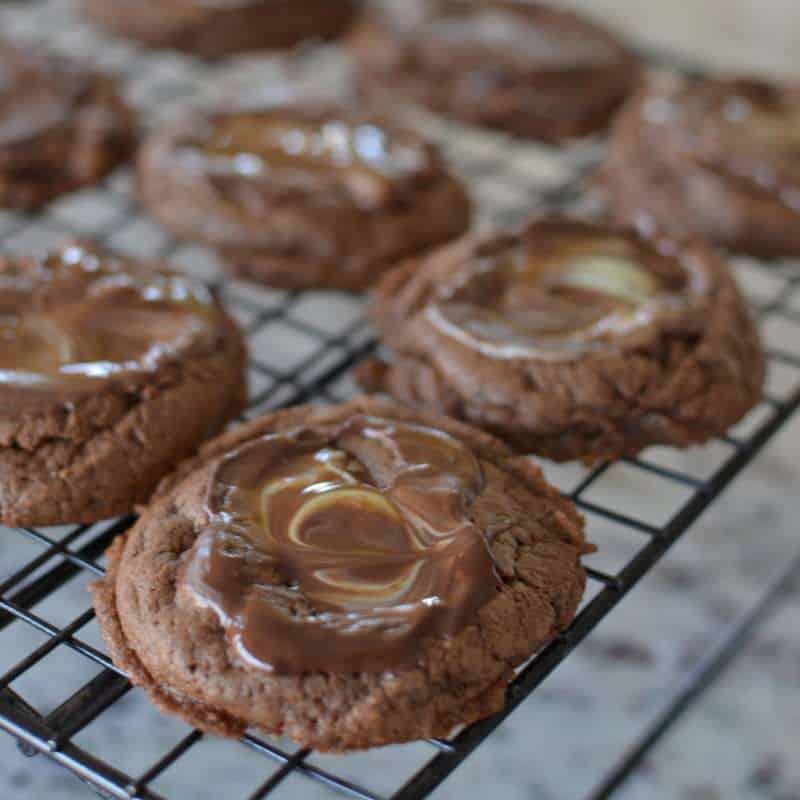 These delectable Andes Mint Chocolate Cookies will hit your sweet spot just right. The dough can be mixed up the day before stored in the fridge and scooped out and baked. When pulled out of the oven a scrumptious Andes mint is placed on the top, allowed to melt and then spread out with a spatula. Can you say scrumpdillylicious?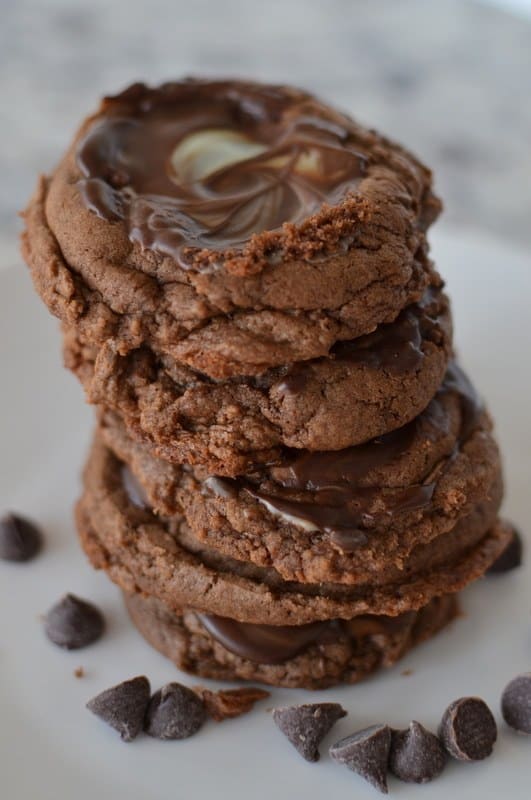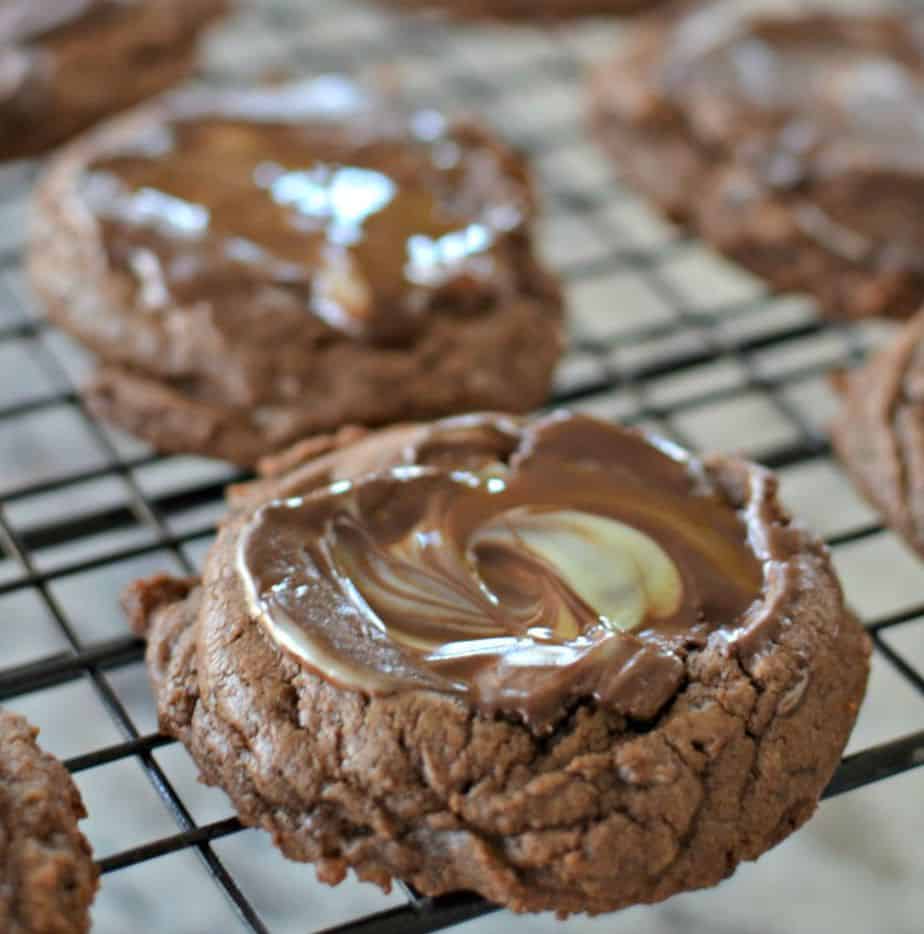 Andes Mint Chocolate Cookies
Ingredients
2 1/2 cups all purpose flour
1 1/4 teaspoons baking soda
1/4 teaspoon salt
3/4 cup butter
1 1/2 cups brown sugar
2 tablespoons water
2 cups semisweet chocolate chips
1/2 teaspoon mint or peppermint extract
2 eggs (room temperature)
30-40 Andes mints (unwrapped)
Instructions
In small bowl whisk together flour, baking soda and salt. Set aside.
In a large saucepan over low heat cook butter, brown sugar and water until creamy and melted; stirring frequently. Remove from heat and stir in chocolate chips and mint extract. Let cool for 10-15 minutes. Beat in eggs one at a time.
Stir the flour mixture into the chocolate mixture in about 4 parts. Cover and refrigerate dough for 2 hours to overnight.
Preheat oven to 350 degrees. Spray cookie sheets with nonstick baking spray. Using 1 1/2 tablespoon cookie scoop space cookie about 2 inches apart. Bake for 8-10 minutes. Do not over bake.
Let sit for 1 minute before placing Andes mint on the top of cookie; gently press 1 mint in the top of each cookie. Allow to sit for 1-2 minutes to fully melt. Swirl with small spatula or the back of the spoon.
Notes
If the dough is refrigerated overnight it will be quite stiff but the cookies will still turn out marvelous. When placing the Andes mints on top of the baked cookie press the mint in gently about an 1/8 of an inch.
https://www.smalltownwoman.com/andes-mint-chocolate-cookies/
Other cookie recipes you will love!!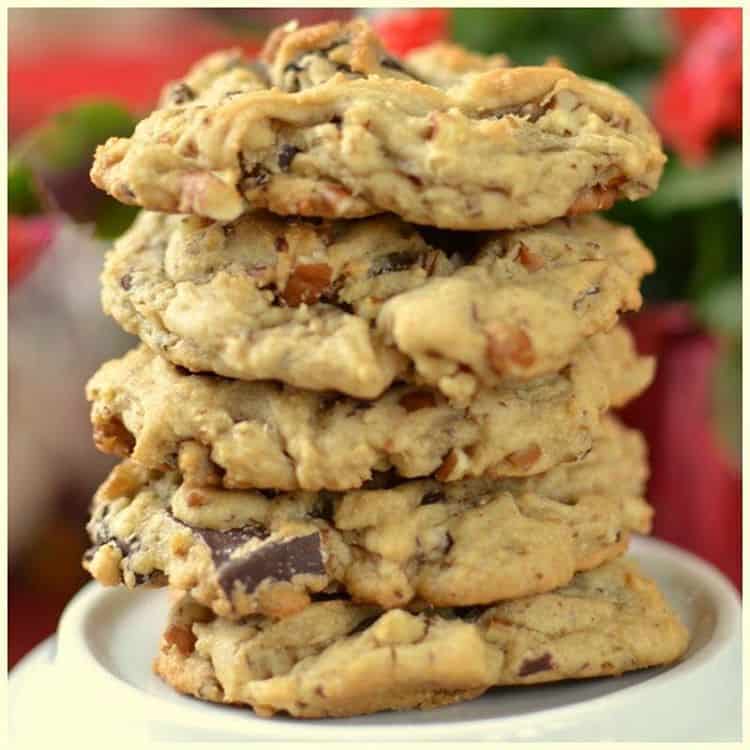 Thick Chocolate Chunk Pecan Cookies