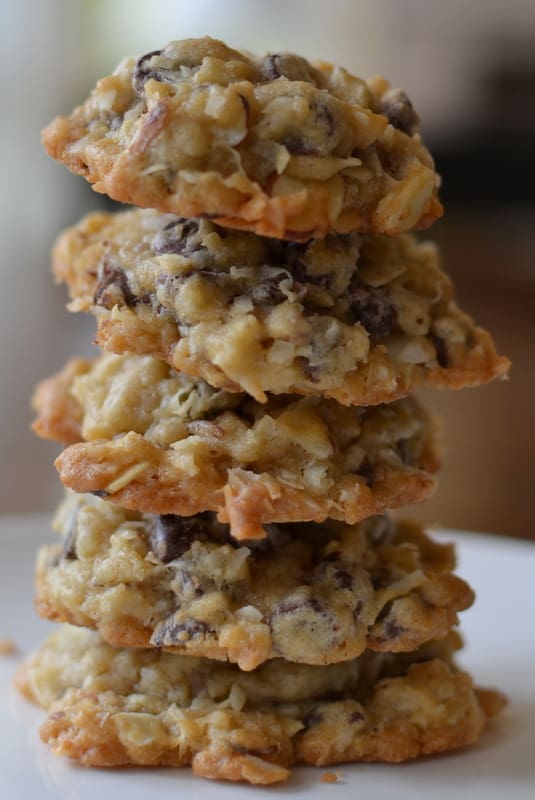 This is the time of year for all things cookie! One of my favorite candy bars is Almond Joy. To me they are amazing. What is your favorite candy bar? Are you a snickers fan? Maybe you prefer a Twix or a 3 Musketeers. These Small Batch Almond Joy Cookies are the perfect blend of coconut, semi sweet chocolate and sliced almonds. They are simply amazing and I had better freeze them before I eat way too many of these delectable beauties.
"Baking cookies is comforting, and cookies are the sweetest little bit of comfort food. They are very bite-sized and personal." – Sandra Lee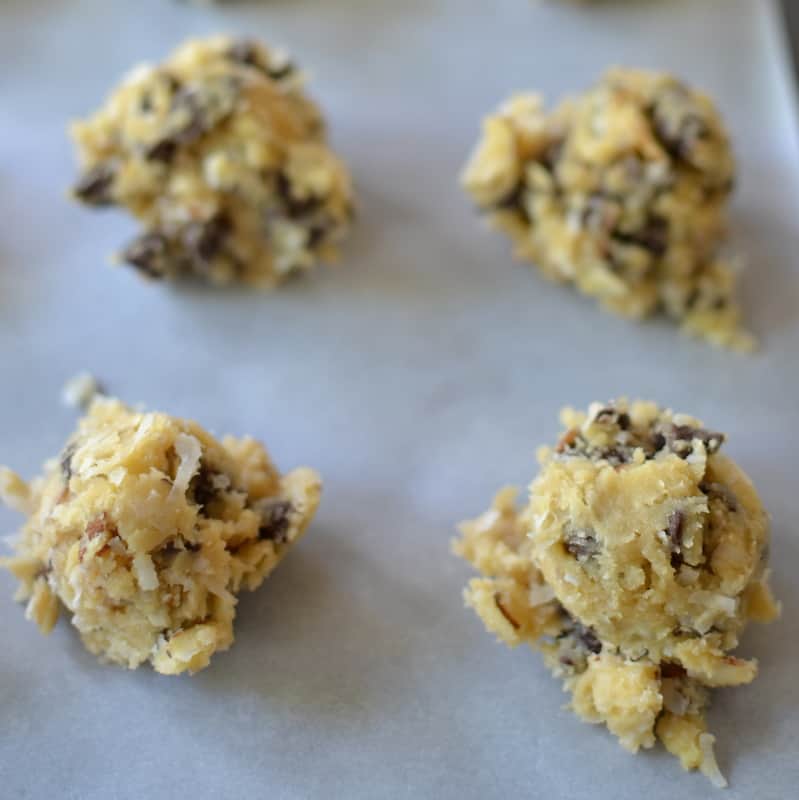 Small Batch Almond Joy Cookies can be baked and frozen ahead of time. I pack all my cookies in doubled Ziploc freezer bags and place them in sturdy glad-ware containers. When defrosting take them out of the containers frozen and place on serving trays or platters uncovered. Never allow them to defrost in the plastic and the containers. The condensation that builds in there will ruin the cookies!
"I think cookies are sort of the unsung sweet, you know? They're incredibly popular. But everybody thinks of cakes and pies and fancier desserts before they think cookies. A plate of cookies is a great way to end dinner and really nice to share at the holidays." – Bobby Flay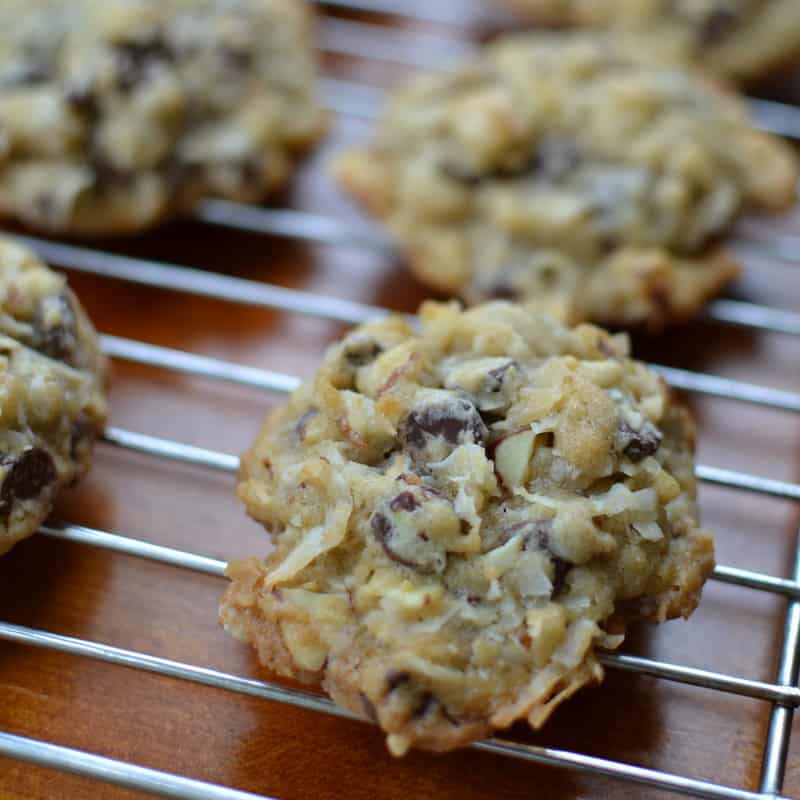 My darling daughter just loves these cookies and has declared that they are her new favorites. Do you have your holiday baking list together. These are perfect and they are a small batch recipe making it even better for your Christmas baking because if your family is anything like ours you will have fifteen cookies on your list. These Small Batch Almond Joy Cookies are just amazing!!
"I like cookies, any cookie you put in front of me – animal cookies, sugar cookies, anything crunchy." – Maria Shriver
Find lots of incredibly fun cookie quotes at BrainyQuote!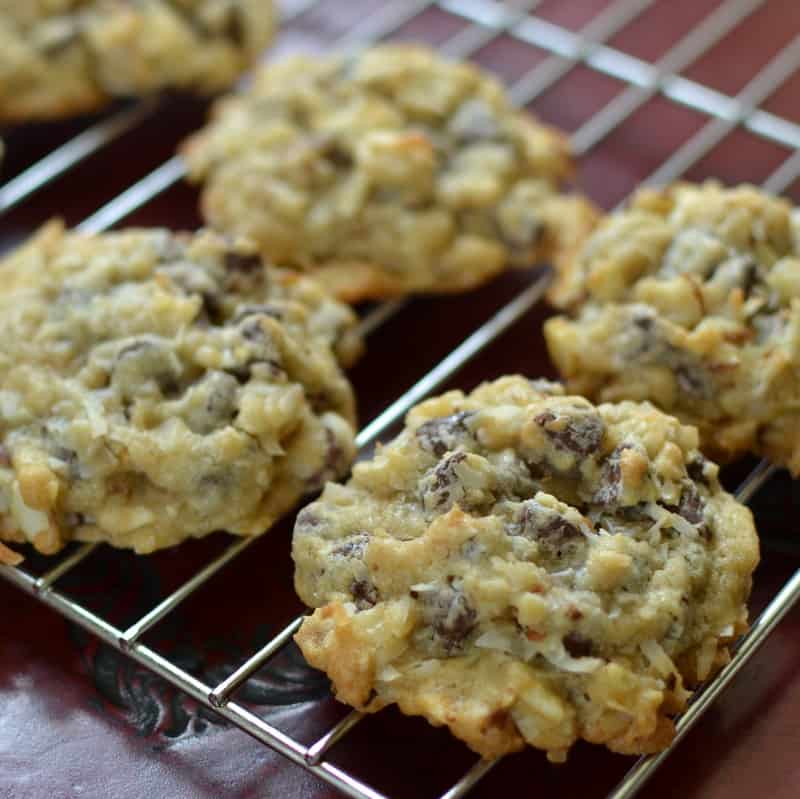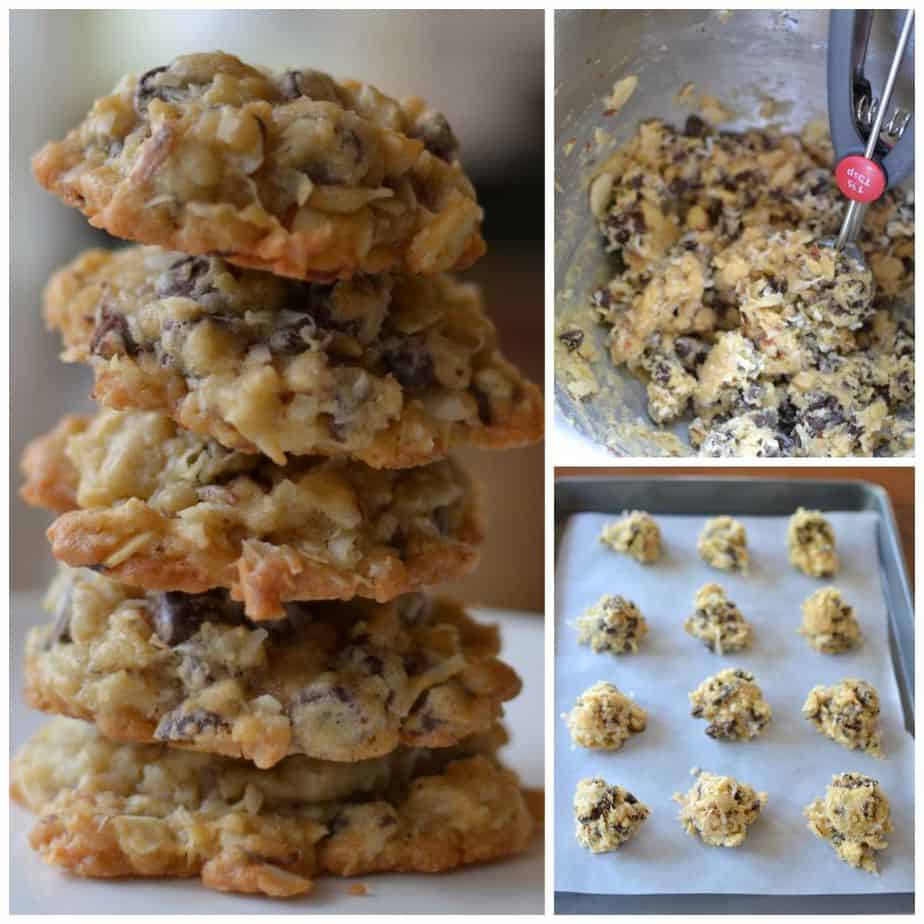 Small Batch Almond Joy Cookies
Ingredients
1 1/8 cups all purpose flour
1/2 teaspoon baking soda
1/4 teaspoon salt
1/2 cup butter softened (1 stick)
1/3 cup sugar
1/3 cup brown sugar
1 teaspoon vanilla extract
1 egg
1 1/2 cups semi sweet chocolate chips
1 cup sweetened coconut flakes
3/4 cup sliced almonds
Instructions
Preheat oven to 375 degrees
In small bowl whisk to combine flour, baking soda and salt. Set aside.
Using mixer cream butter and sugars. Add vanilla and egg and mix just until incorporated. Slowly blend the dry mixture into the creamed mixture. Stir in chocolate chips, coconut flakes and sliced almonds.
Using 1 1/2 tablespoon cookie scoop drop by rounded spoonfuls onto parchment covered cookie sheets. Bake for 9-12 minutes. Allow to cool for ten minutes before moving to cookie cooling racks.
Notes
Makes 24-26 cookies I had a reader report that you need to keep an eye on these cookies starting at 9 minutes. That they really start to brown up fast. I have not had a chance to remake these cookies since I purchased a new oven.
https://www.smalltownwoman.com/small-batch-almond-joy-cookies/
Other cookies you will love!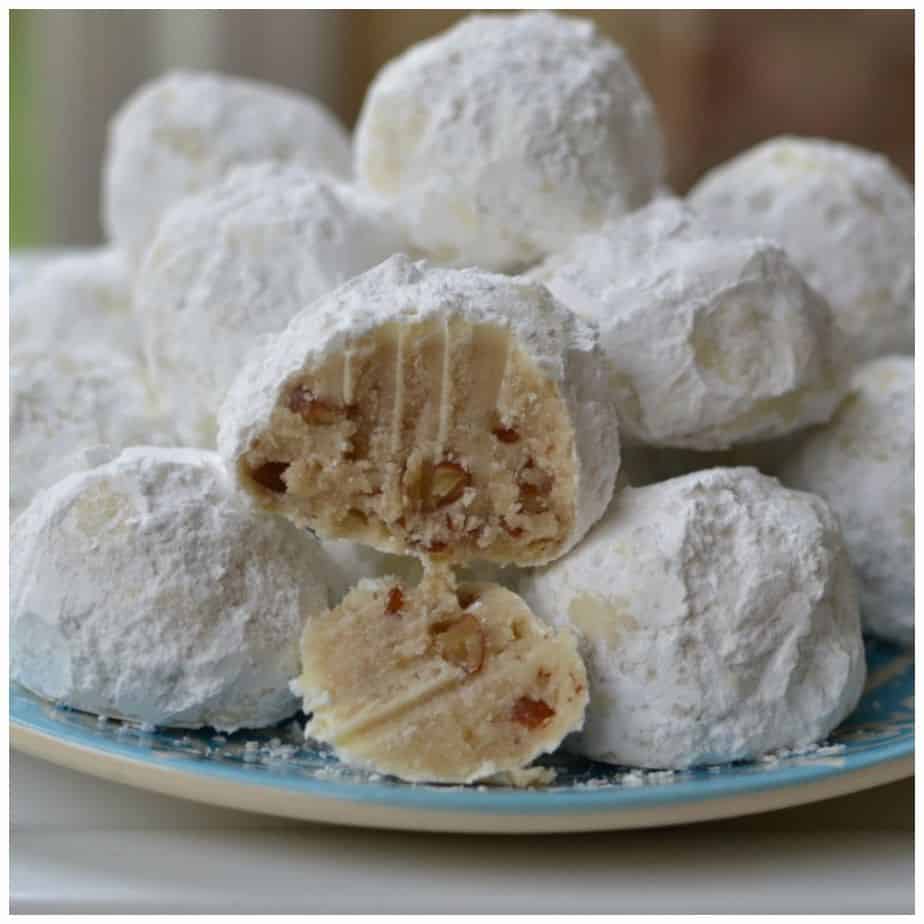 Buttery Pecan Snowball Cookies