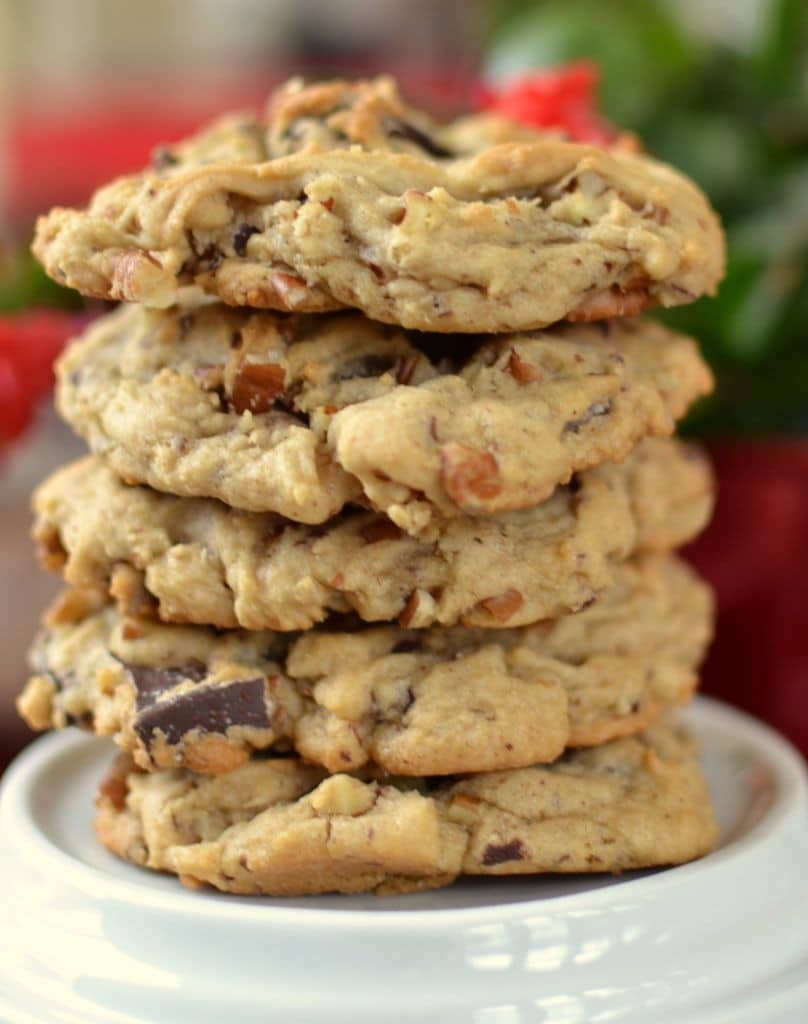 Look at those beauties. Now those are chocolate chip cookies. I have the secret to good thick cookies that melt in your mouth! You are going to love them.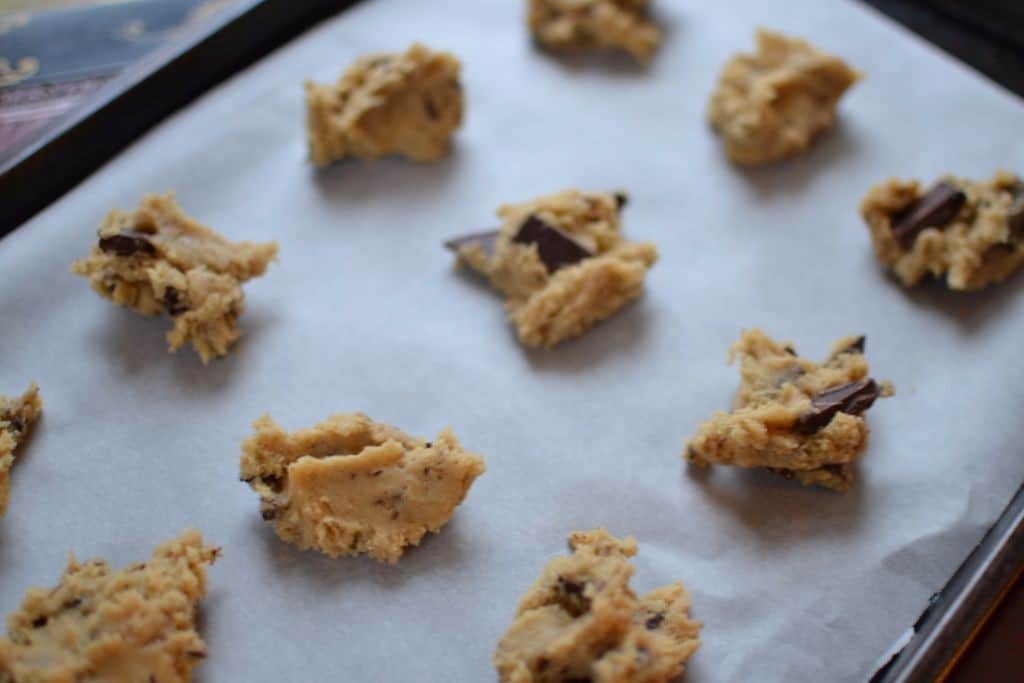 I always split my batch in half. One half with pecans and on half without. Are you a nut lover or are you a lovers nut?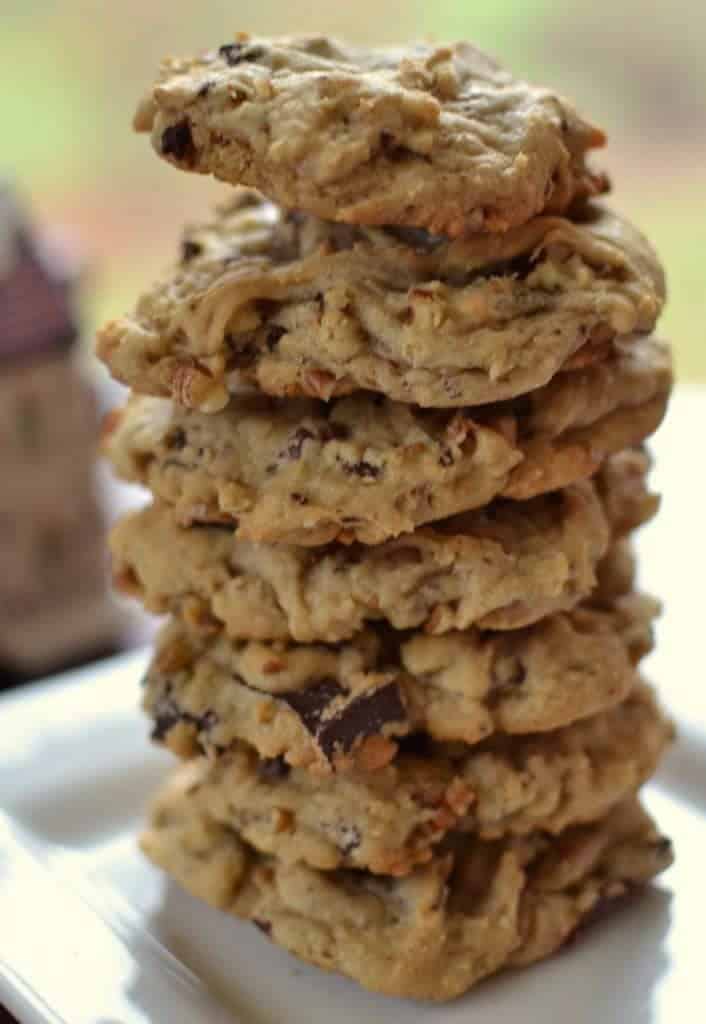 Look at those beauties! Makes you want a few doesn't it?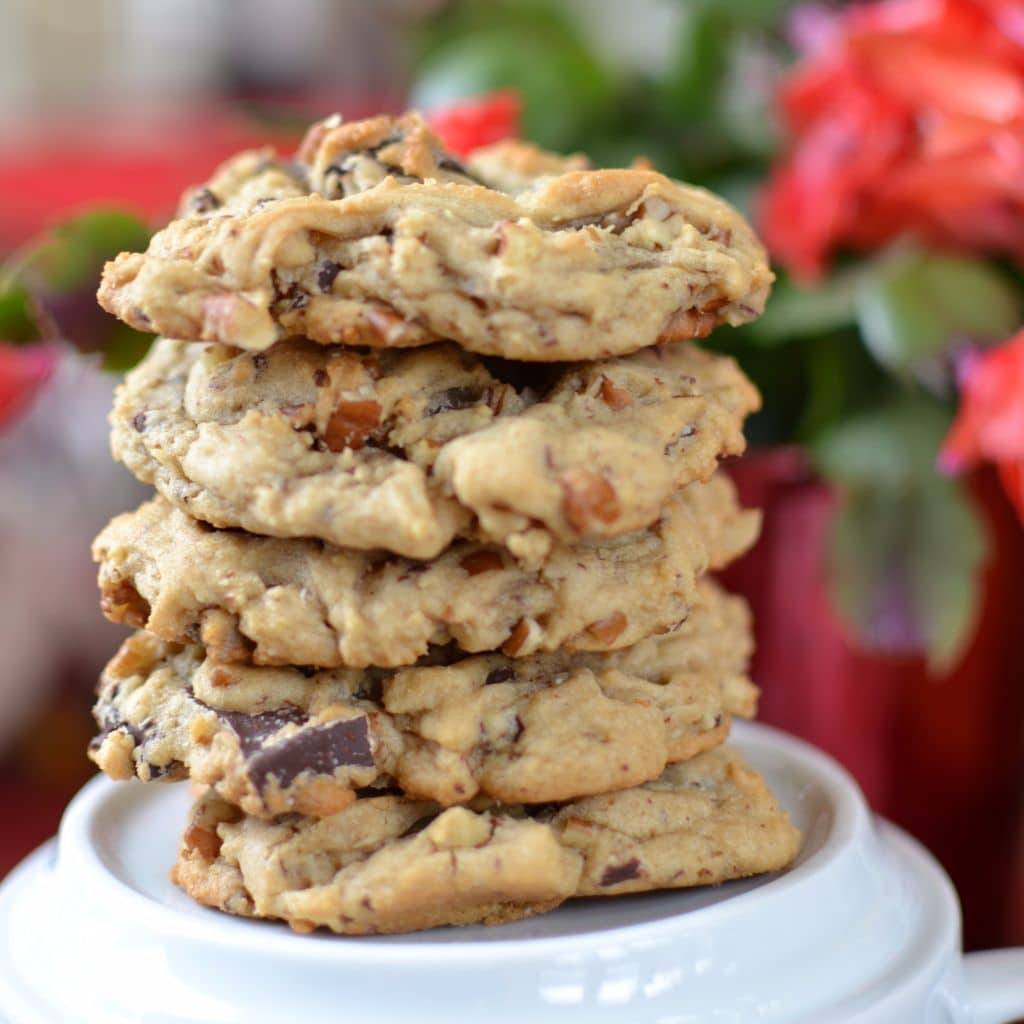 Go ahead! I know you want them. What's stopping you?
Thick Chocolate Chunk Pecan Cookies
Ingredients
2 1/4 cups flour
1 teaspoon baking soda
1/2 teaspoon salt
1/2 cup butter softened
1 1/4 cups brown sugar
1/4 cup white sugar
2 teaspoons vanilla
2 eggs
2 (4 ounce) bars Ghirardelli semi-sweet chocolate baking bars chopped.
1 cup chopped pecans
Instructions
Preheat oven to 350 degrees.
Stir flour, baking soda and salt in medium bowl; set aside. In stand mixer on medium speed cream butter, brown sugar and sugar. Add vanilla and eggs, one at a time mixing just until incorporated.
Add dry mixture slowly to butter mixture. Scraping bowl several times. Stir in chocolate and nuts. Drop by rounded tablespoons on to ungreased cookie sheets. Bake 9-11 minutes or until the tops start to brown.
Notes
If you would like to do half the batch without nuts you will only need 1/2 cup of nuts. Mix in after you have baked off 1/2 of the cookies.
https://www.smalltownwoman.com/thick-chocolate-chunk-pecan-cookies/