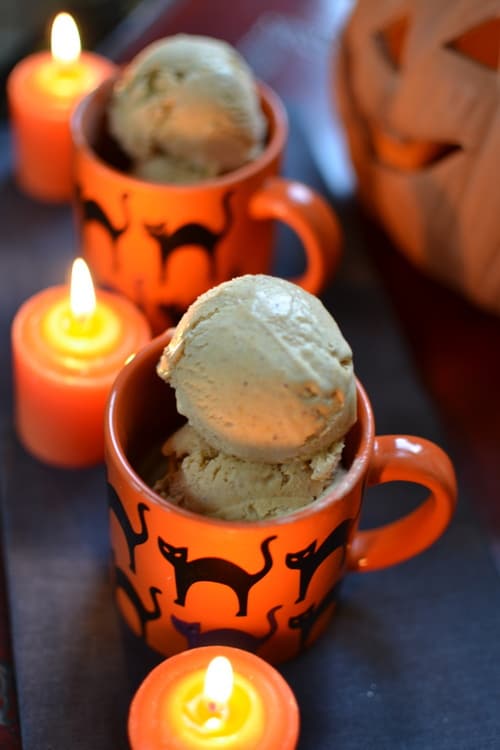 Do you like ice cream? Do you like pumpkin pie?  Then you will certainly love this recipe!  I know that I do!!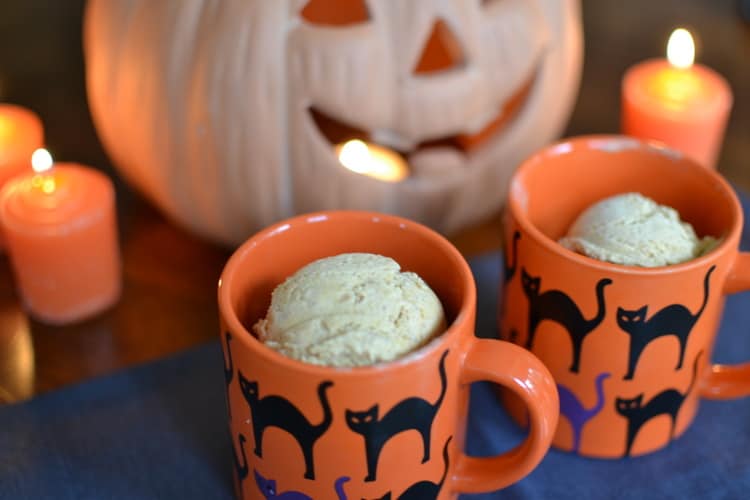 I love Halloween.  Who doesn't love the thrill of the unexpected?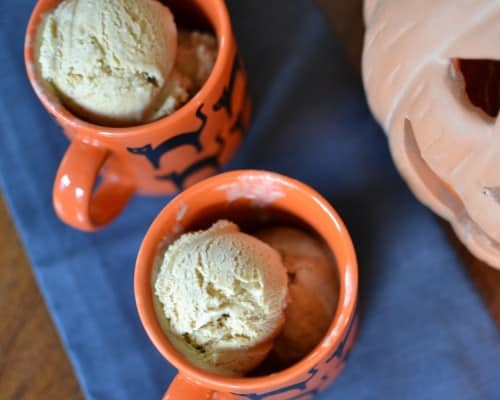 This is a delicious and easy to prepare!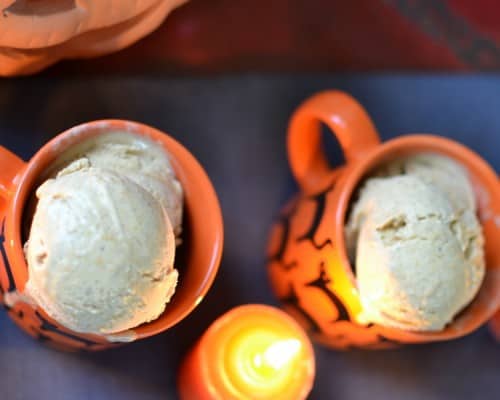 So give it a whirl and see how much you love pumpkin ice cream!
Print
Pumpkin Ice Cream
Scale
Ingredients
1 1/2 cup heavy cream
1 cup half n half
1/2 cup brown sugar
1/2 cup sugar
4 egg yolks
1 cup canned pumpkin
1 teaspoon vanilla
1 teaspoon cinnamon
3/4 teaspoon nutmeg
1/4 teaspoon ground ginger
Pinch of ground cloves
Instructions
Heat cream, half n half, and sugars in a pan until hot and the sugars have dissolved. Remove from heat.
In a separate bowl mix egg yolks. Slowly add 3/4 cup of the hot mixture to the egg mixture stirring constantly. Put the egg mixture back into the pan with the remaining hot mixture and stir thoroughly.
Place mixture into a double boiler and heat stirring until thickened. Remove from heat and add canned pumpkin, vanilla, cinnamon, nutmeg, ground ginger and ground cloves. Mix thoroughly and refrigerate overnight or at least until chilled.
Pour mixture into an ice cream and process until done.
Notes
When cooking on the double boiler the mixture will be thick enough when it coats a spoon or spatula.
https://www.smalltownwoman.com/wp-content/uploads/2019/05/Beth-1.pdf
Reader Interactions