Raspberry ice cream is a no churn treat loaded with fresh raspberries. This family favorite is prepared with six ingredients and tastes so much better than the ice cream shops.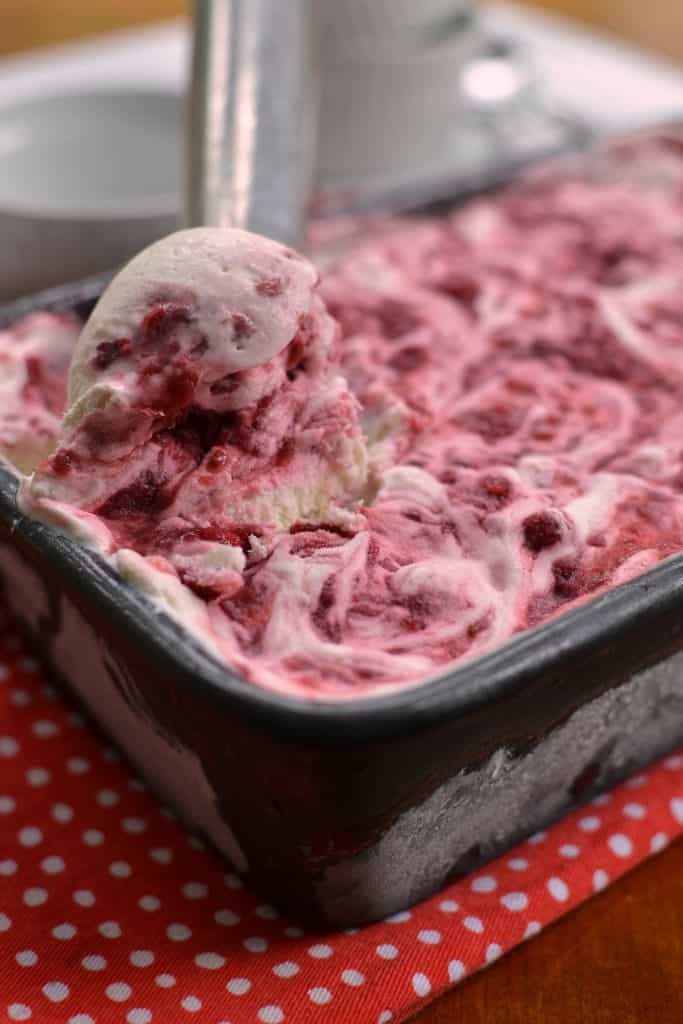 Ice cream season is here. Feels like we went from winter to summer in just a couple of weeks. We have already managed to set a couple record highs. This No Churn Raspberry Ice Cream is marvelous and perfect for the season. If you have never made no churn ice cream I must tell you it really is so very simple. It takes just a little bit of time and effort to make this luscious cream treat and it tastes like you spent hours.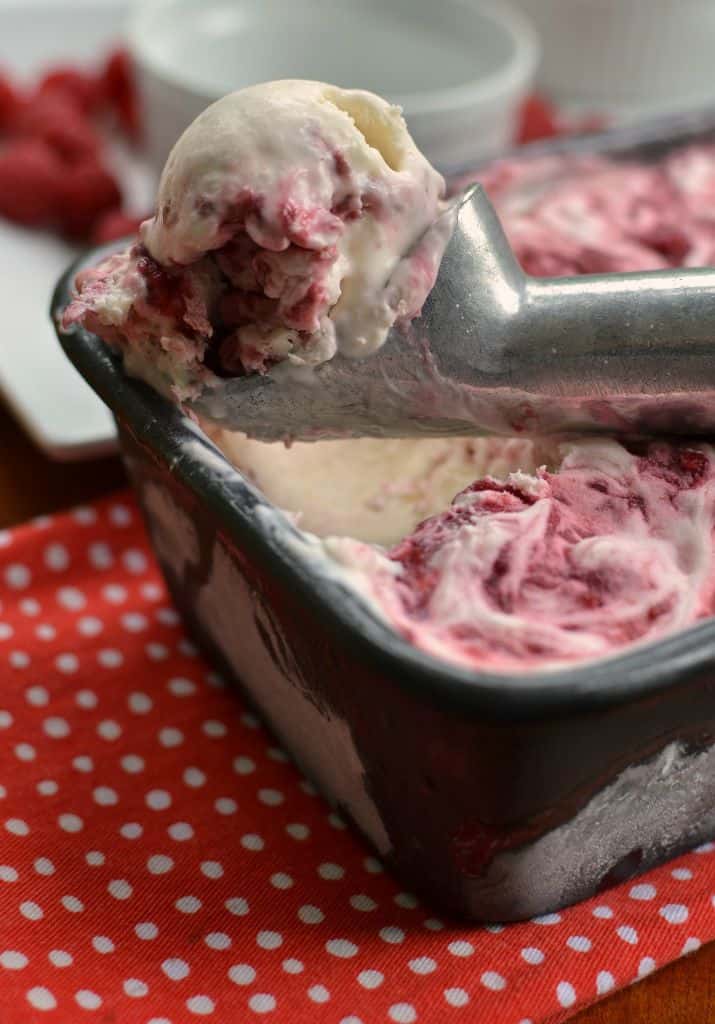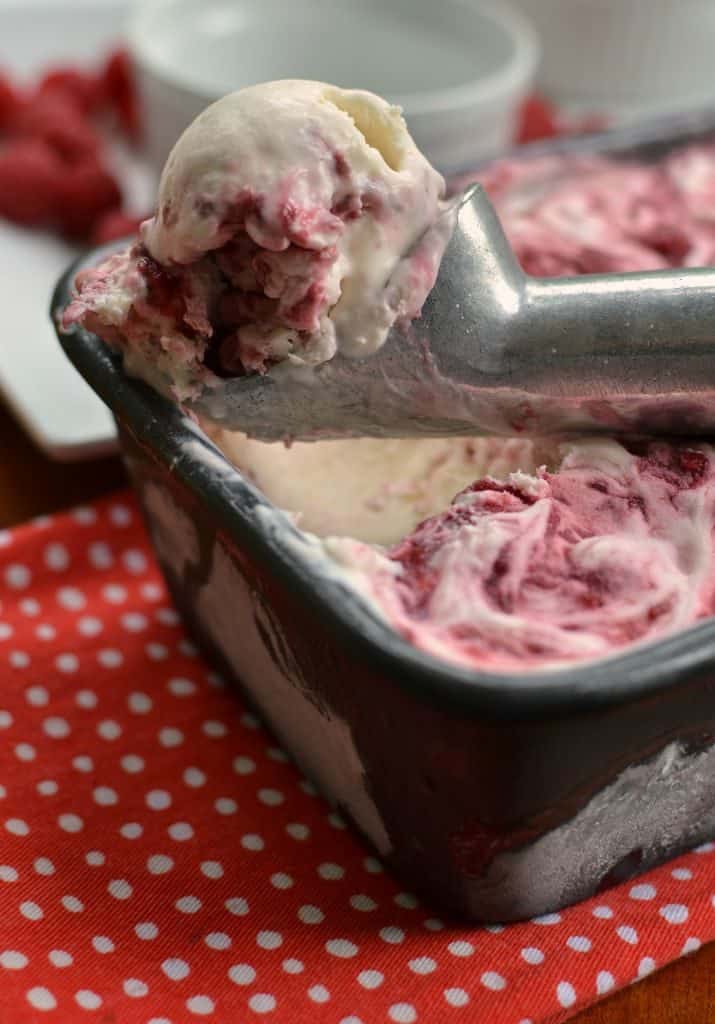 We are huge ice cream fans here! Are you and yours ice cream lovers? Here are some other ice cream treats for your enjoyment!!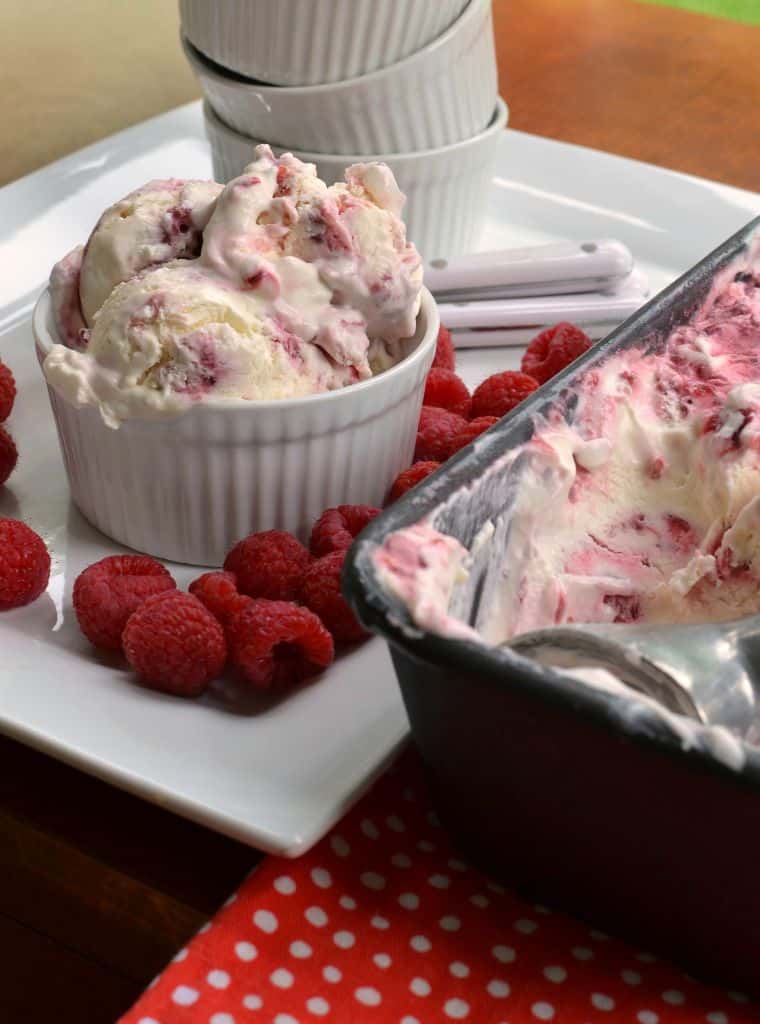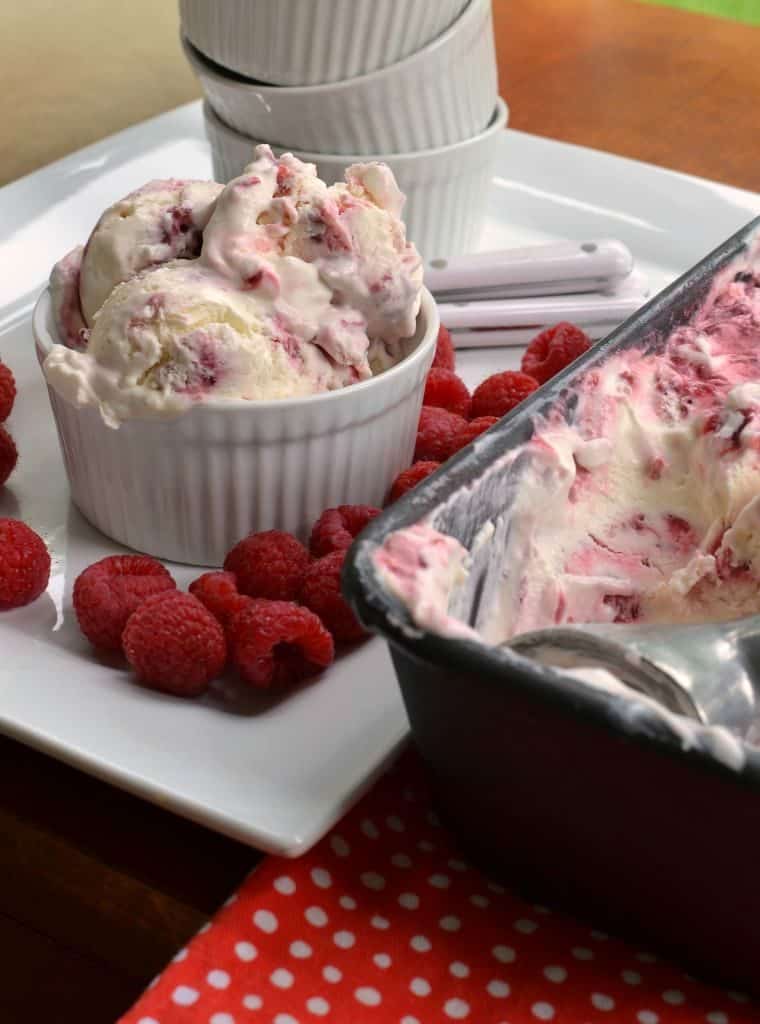 See what I mean, doesn't that look lip smacking good. With just six simple ingredients, a mixer and a metal loaf pan to freeze it in you too can have this delectable Raspberry Ice Cream. What is your favorite flavored ice cream? Mine is Mint Chocolate Chip but this No Churn Raspberry Ice Cream comes in a very close second. You could easily sub blackberries, blueberries, or strawberries and the taste would also be amazing albeit different.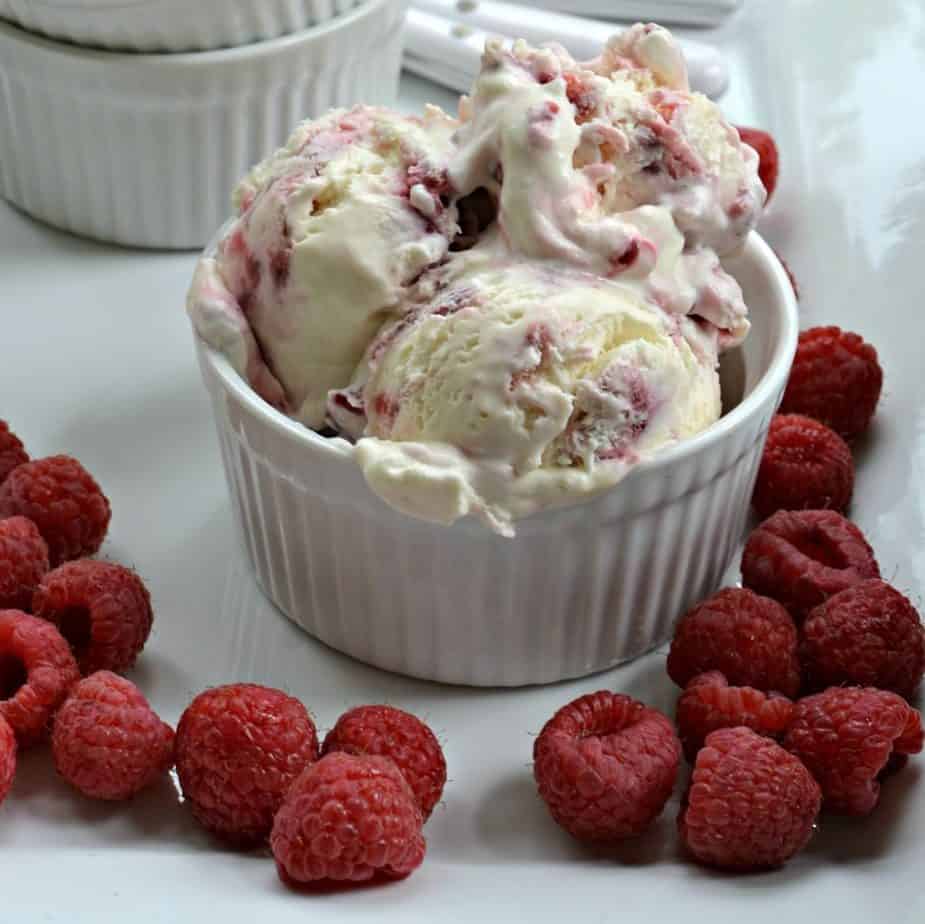 Are you ready for ice cream season? I am so ready! Summer brings such fun and is one of our favorite seasons as a family. We love to swim, boat and shoot a few hoops. This scrumptious Raspberry Ice Cream will hit the spot just right after a hot day in the sun. Put it on your to try list today and prepare to have your taste buds wowed.


Raspberry Ice Cream
Scale
Ingredients
2 1/2 cups fresh raspberries
1/3 cup sugar
1 can (14 ounce) sweetened condensed milk
2 teaspoon vanilla
1 pinch of salt
2 cups whipping cream
Instructions
In small saucepan over low heat combine raspberries and sugar. Cook until raspberries pop and begin to soften; approximately 5 minutes. Place in refrigerator and cool for 1 hour.
Whisk together sweetened condensed milk, vanilla and salt.
Beat whipping cream in mixer until stiff peaks form. Fold one cup whipping cream into sweetened condensed milk mixture. Now take that mixture and fold it into the rest of the whipping cream.
Pour one third of the whipping cream/condensed milk mixture in 9 x 5 inch loaf pan. Spoon 1/3 of the raspberries over the top and swirl in with chopstick or end of wooden spoon. Pour another third of the whipped cream mixture in the 9 x 5 inch loaf pan. Spoon another 1/3 of the raspberries over the top and swirl in with chopstick or end of wooden spoon. Repeat one more time.
Cover pan with plastic wrap and place in freezer 4-5 hours.
Other raspberry treats you will love!!