An amazing collection of Summer Pasta Salads!!  There is something for everyone and every taste from Chicken Caesar Pasta Salad, Greek Pasta Salad, Garlic Shrimp Pasta Salad to Easy Turkey Club Pasta Salad.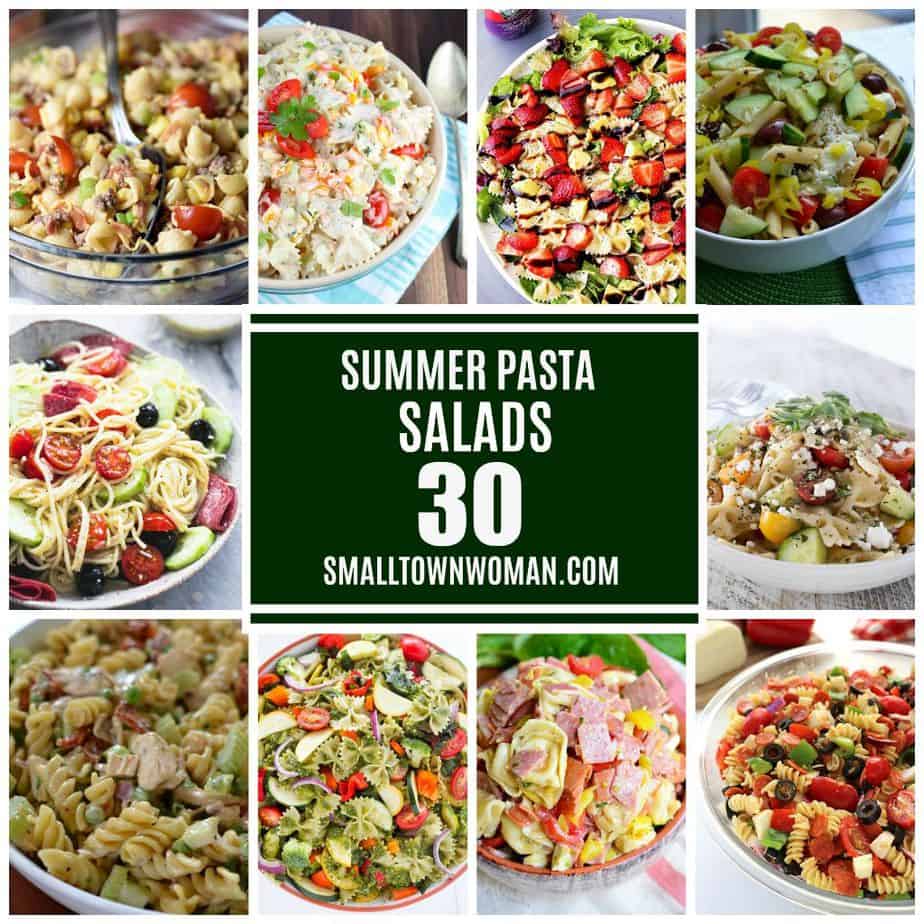 The summer would not be complete without the amazing versatility of pasta salad recipes.  They are so easy to prepare for a crowd, can be made in advance, and the sheer variety of flavors and ingredients means our taste buds will never get bored.  This scrumptious collection of 30 Summer Pasta Salads makes it easy to enjoy pasta salad through the summer holidays, graduation parties, patio parties, neighborhood socials, and camping trips.  They are the perfect side dish for potlucks, picnics, and barbecues.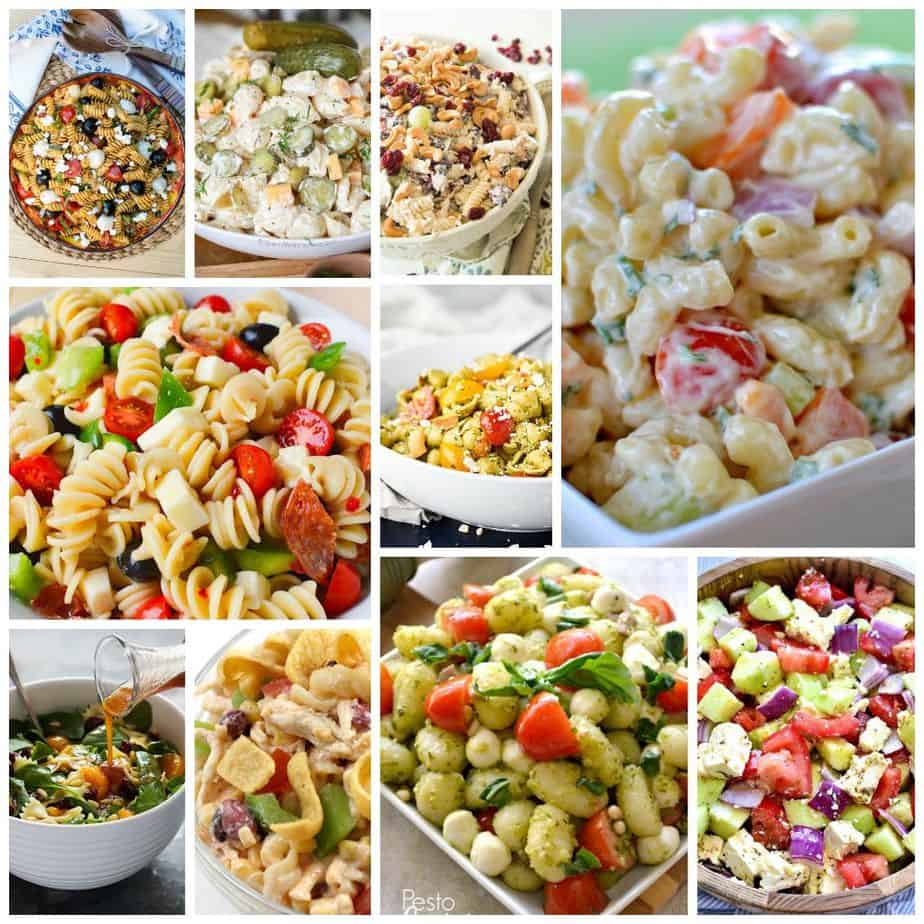 There is something for everyone, from the classics like Dill Pickle Pasta Salad and Macaroni Salad to the seafood lover's dream of Garlic Butter Shrimp Pasta Salad.  There is even Pesto Caprese Gnocchi and one of my favorites, Cobb Pasta Salad.  I hope your summer is full of festivities and that you have the occasion to try some of these amazing summer pasta salads.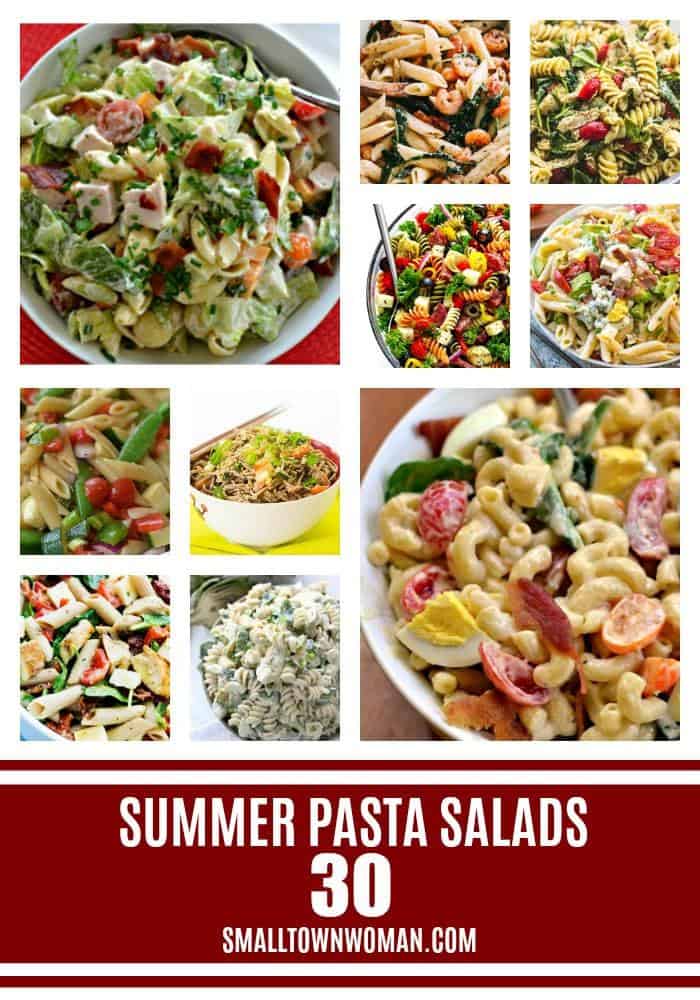 With so many fresh vegetables like onions, grape tomatoes, celery, carrots, red bell peppers, artichoke hearts, and olives, you really can't go wrong. Add fresh herbs like basil, parsley, dill, or thyme for the perfect pasta salad. Sprinkle with feta cheese or freshly grated Parmesan cheese.