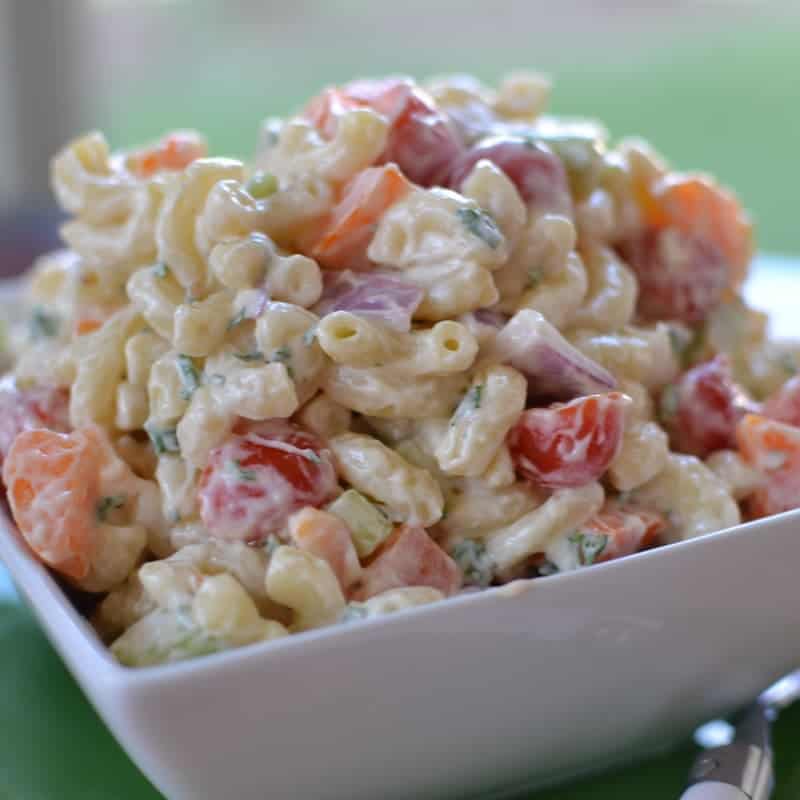 This Creamy Macaroni Salad is a real crowd-pleaser. It is perfect for your next patio party but simple enough for a week night dinner with grilled steak and corn. With all the wonderful vegetables the presentation is phenomenal. My late mother in law made a wonderful macaroni salad. She would put small bits of cubed cheese and sweet pickle relish in it. This one is creamier with just a hint of sweetness and plenty of fresh beautiful vegetables!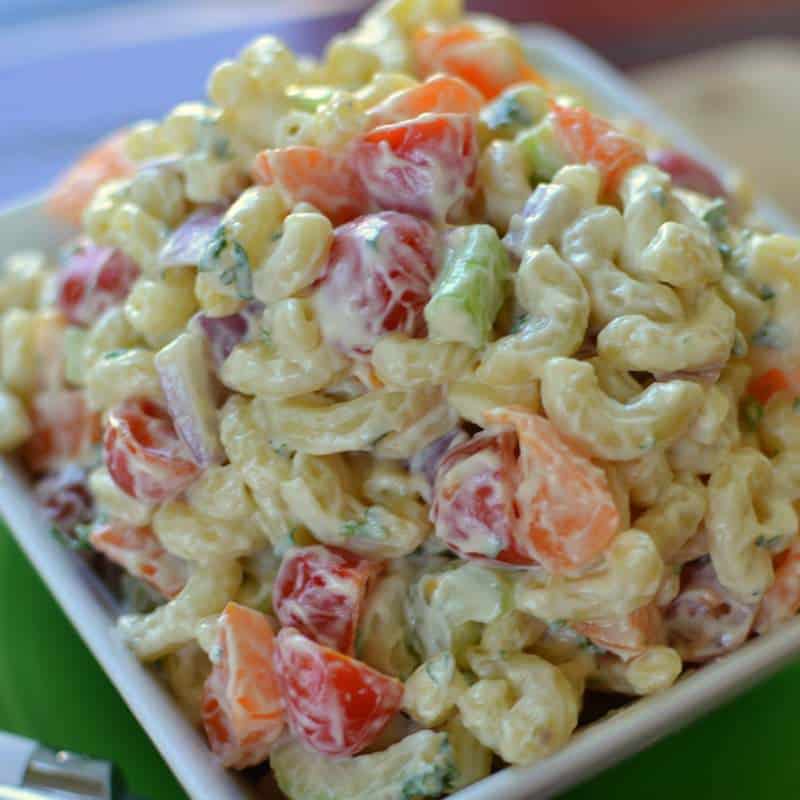 This Creamy Macaroni salad is sure to make a pasta lover out of you! For goodness sake if there is a vegetable in here that you are not fond of find a substitution. This beautiful salad can be whipped up in about fifteen minutes.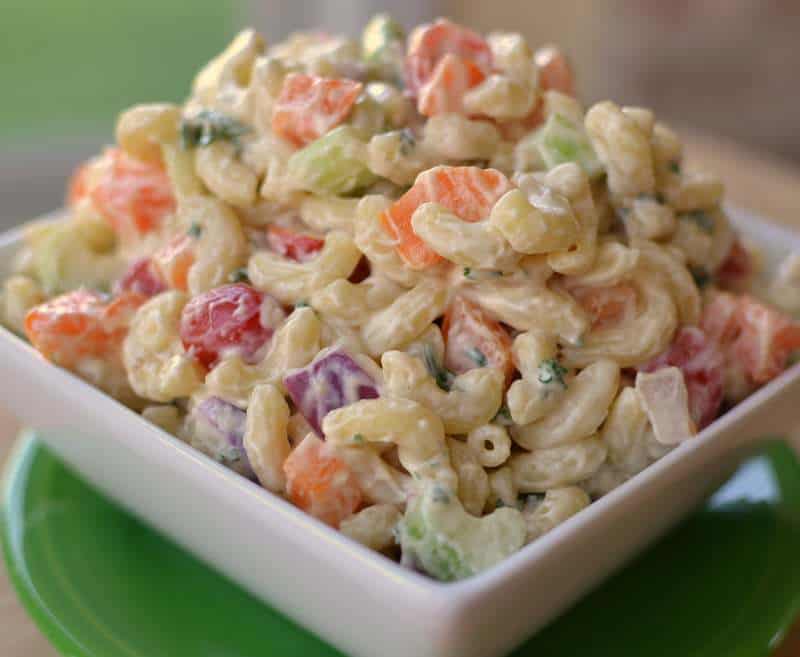 Well what are you waiting for? You may just have the ingredients on hand to make this delectable Creamy Macaroni Salad. You can chill this or eat it as soon as you prepare it. Season with plenty of salt & pepper to taste.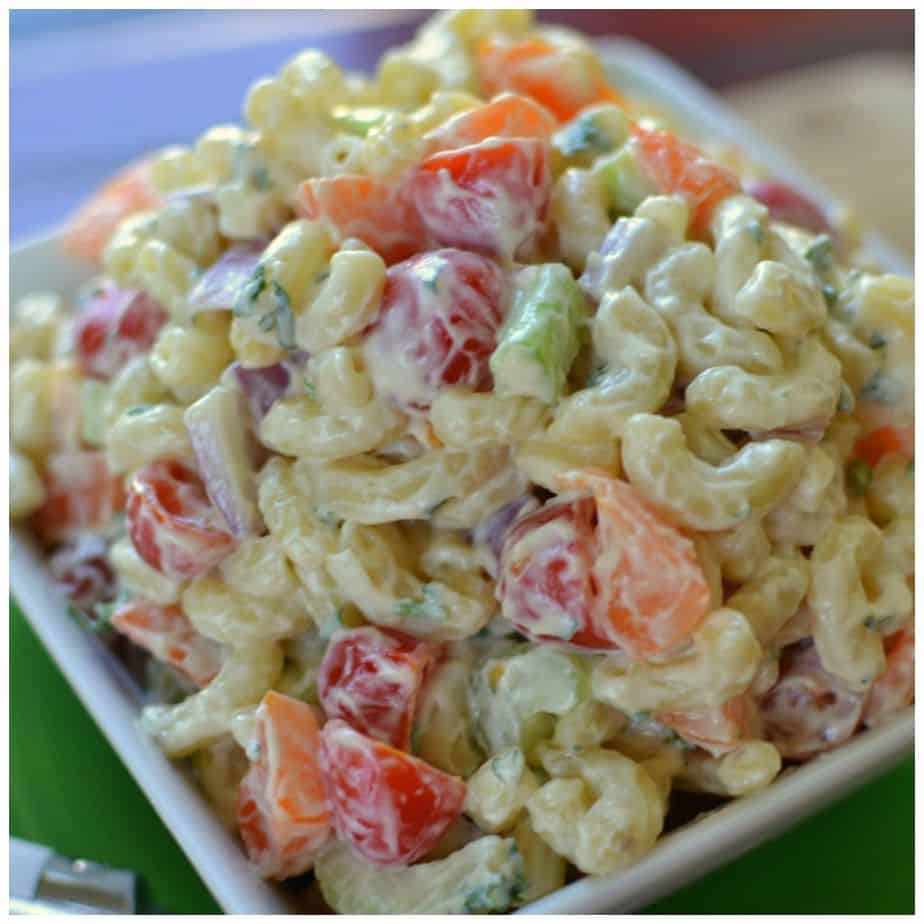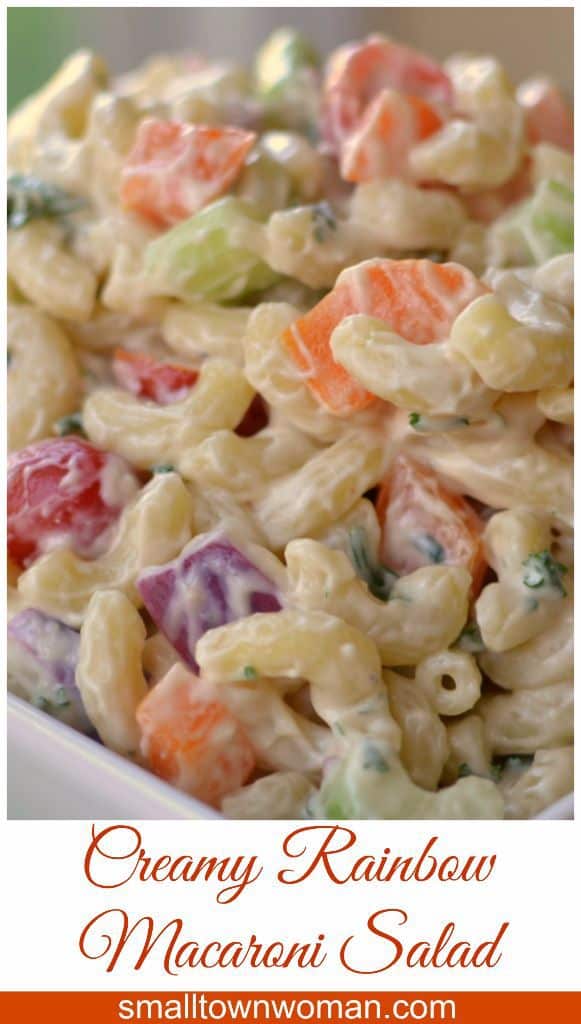 Ingredients
2 cups uncooked macaroni noodles
2/3 cup mayo
1 tablespoon Dijon mustard
1 tablespoon Mirin
1 tablespoon cider vinegar
3 tablespoons sour cream.
3 tablespoons whipping cream
1/2 orange pepper chopped finely
1 1/2 cups grape tomatoes halved
1/4 cup chopped red onion
2 stalks celery chopped
2 tablespoons finely chopped fresh parsley
Salt & Pepper to taste
Instructions
Cook noodles according to instructions on box. Drain well.
In large bowl whisk together mayo, mustard, mirin, cider vinegar, sour cream and whipping cream. Add the cooked macaroni, pepper, tomatoes, red onion, celery and parsley. Stir gently to combine. Season with salt and fresh cracked pepper to taste.
Notes
You can substitute 1 tablespoon of sherry mixed with 1/2 teaspoon of sugar for the mirin.
https://www.smalltownwoman.com/macaroni-salad/
Other salads that you might enjoy!!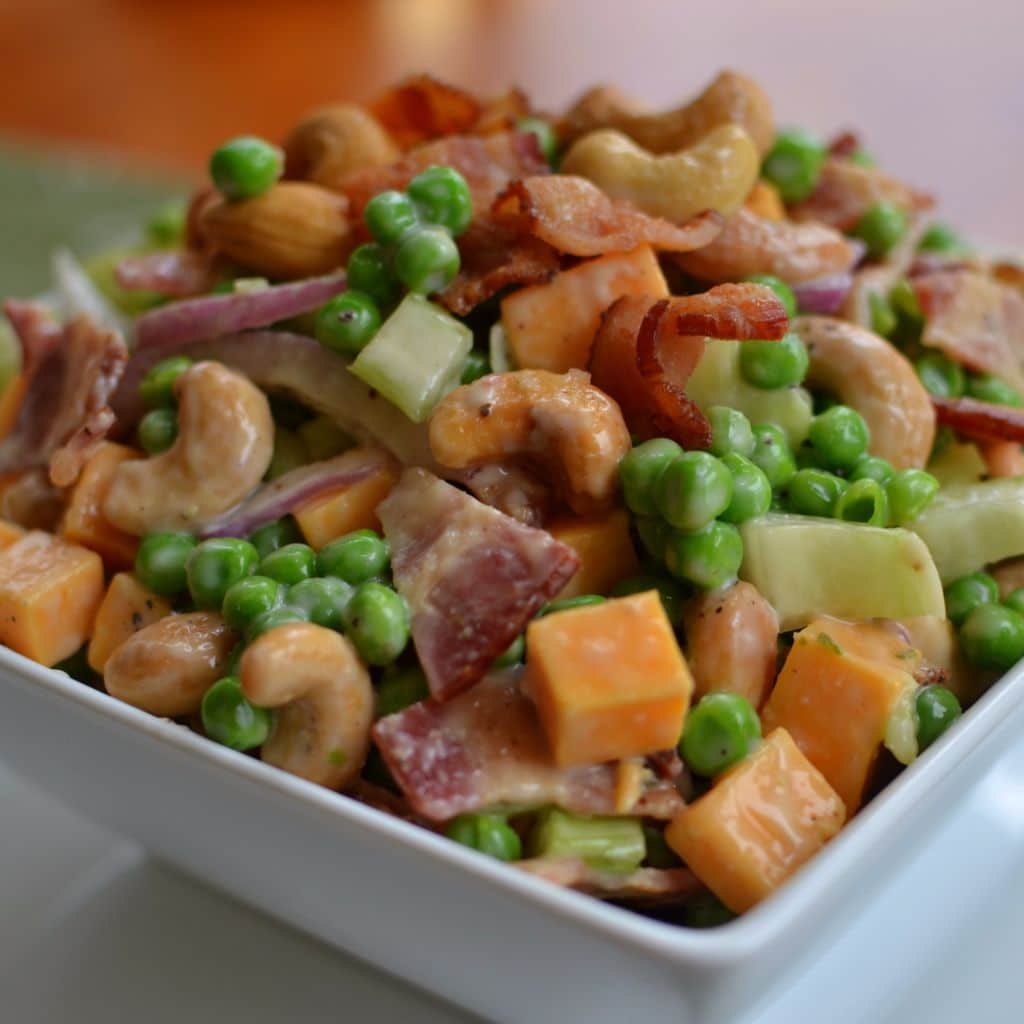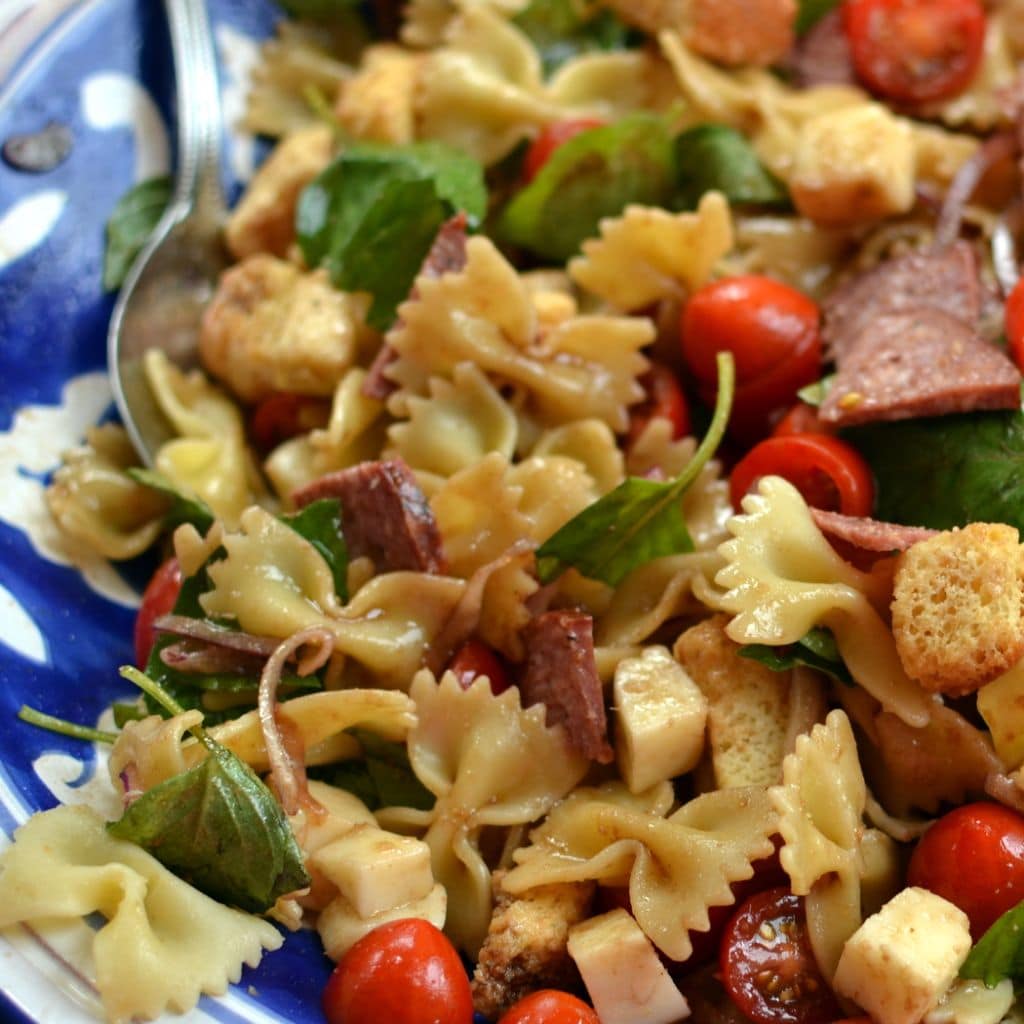 Caprese Heirloom Tomato Pasta Salad