Refreshing Strawberry Lemonade is perfect for all your summer entertaining needs. With a handful of ingredients and five minutes you can have a delicious cold thirst quencher.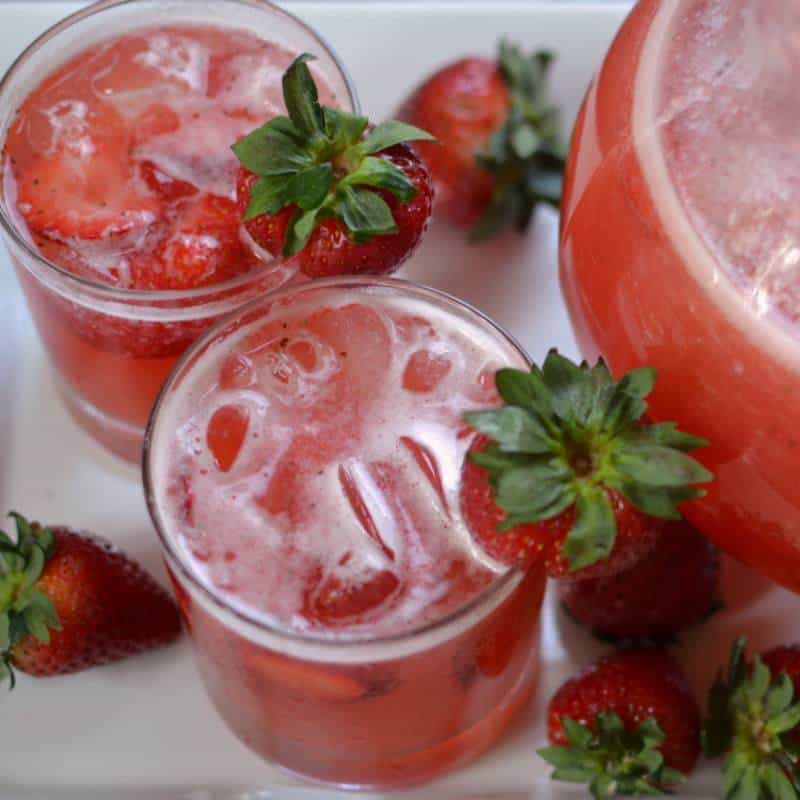 Summer is almost here. Memorial Day is just weeks away. With summer comes so many great refreshing beverages. There is just something fabulous about fresh lemonades and teas especially ones made with some of natures tasty bounty. Have you tried my Fresh Peach Tea, Orange Mango Pineapple Smoothies or for the adults Pineapple Cherry Crush Cocktail? So many great choices and so little time!
Strawberries are abundant year round here but this time of year they seem to be particularly sweet and oh such a pretty shade of red. It is as if they are allowed to ripen on the plant longer before being picked. This Easy Lip Smacking Strawberry Lemonade is so simple and refreshing. It includes seven ingredients and two of them are water and ice! I know what you are thinking! You got this covered right? You can put this together in a matter of minutes. You could literally do this entire recipe in less time than it takes to throw in a load of laundry making it the perfect party beverage.

MY LATEST VIDEOS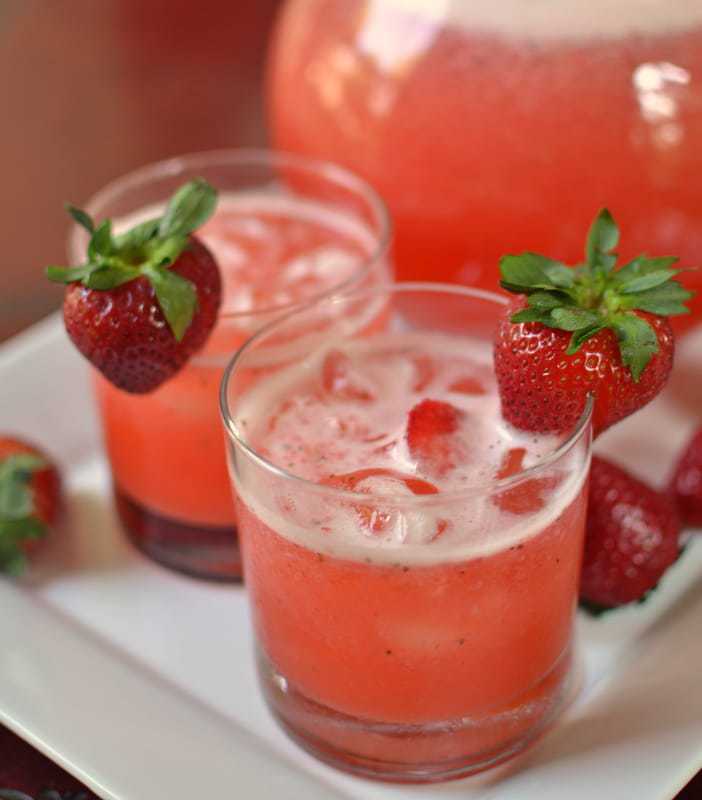 This beautiful refreshing Easy Lip Smacking Strawberry Lemonade Recipe is the perfect balance of strawberries and lemons without being overly sweet or syrupy. Do you want to jazz it up a bit for your up coming patio party? Throw in a little vodka for the adults and you have a strawberry lemonade svedka. You can add sliced strawberries to jazz it up but it tastes great either way and looks gorgeous both ways.
Other delicious strawberry recipes you will love!!
So if you got five minutes and a handful of ingredients you can mix this Easy Lip Smacking Strawberry Lemonade right now. Go ahead and kick it up a bit! You have been working hard this week!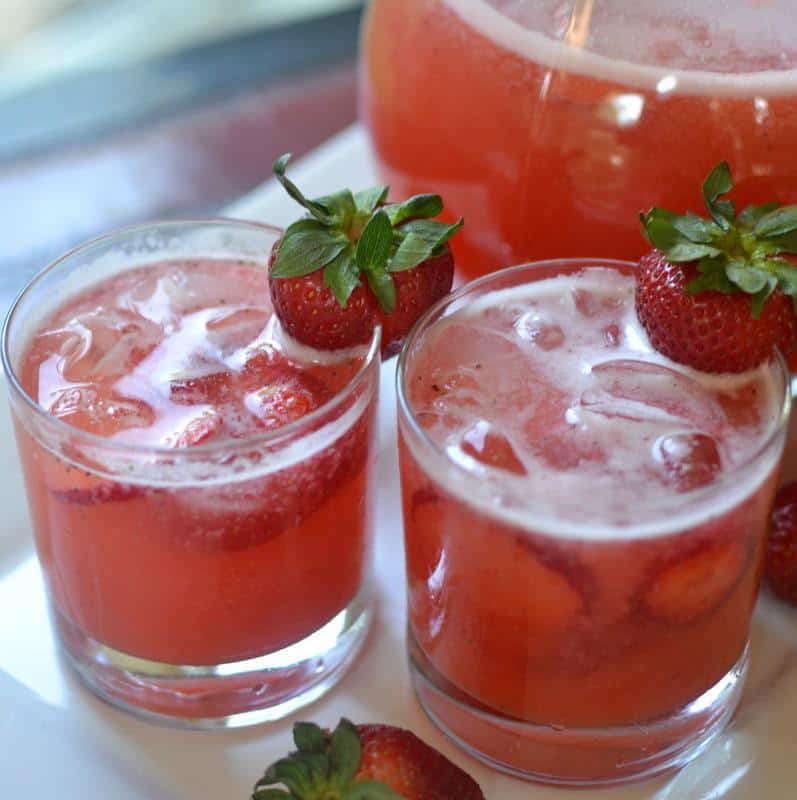 Pour yourself a delicious glass of Easy Lip Smacking Strawberry Lemonade and relax on the porch while you watch the sun go down!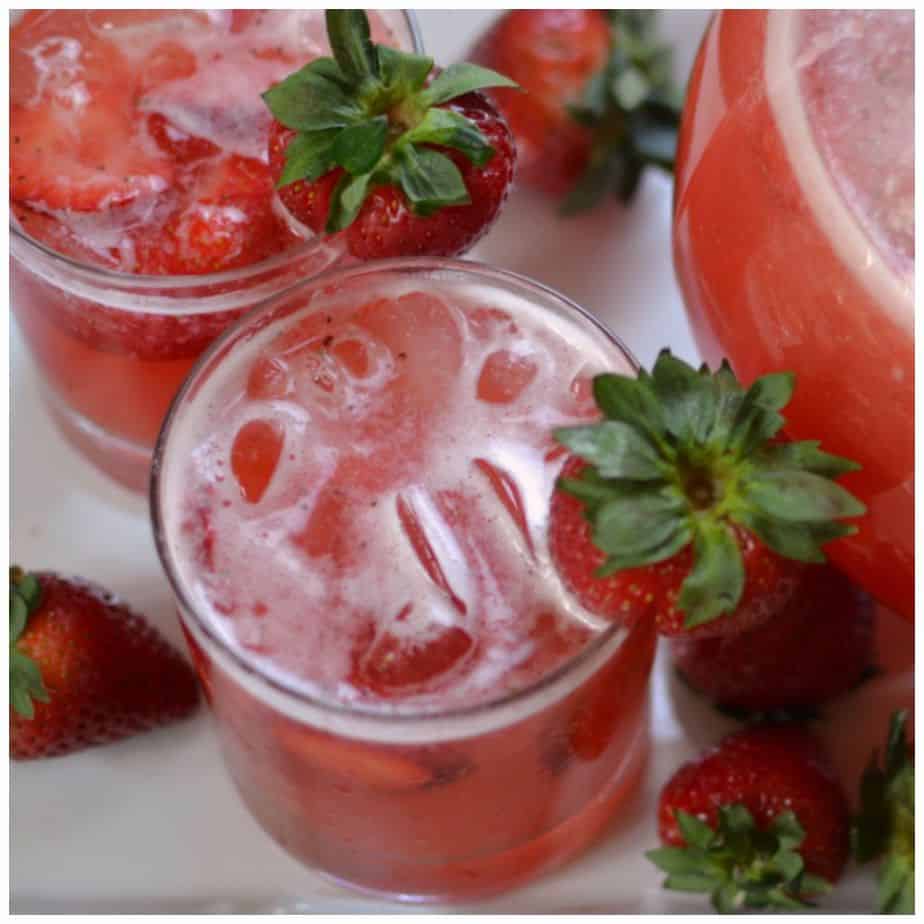 Easy Lip Smacking Strawberry Lemonade
Ingredients
12 large fresh strawberries stems removed
1/4 cup sugar
1 1/2 cups fresh squeezed lemon juice
6 cups water
2/3 cup sugar
Sliced strawberries
Ice
Instructions
In blender combine strawberries, 1/4 cup sugar and lemon juice. Blend until smooth. Pour in large pitcher. Add 6 cups water and 2/3 cup sugar and stir well. Pour over ice and garnish with sliced strawberries.
Other recipes you will love!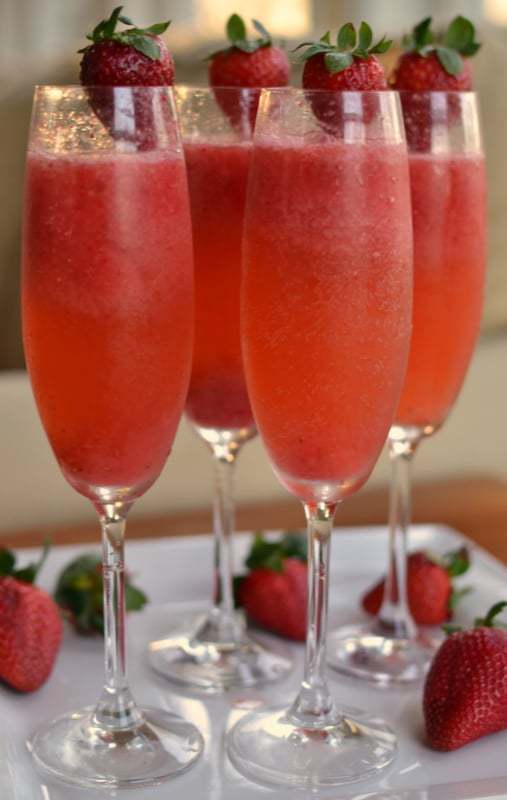 Easy Frosty Strawberry Mimosas