Spring is right around the corner and with it comes sweet strawberries. I bought these strawberries the other day and the batches coming in are really starting to sweeten up. Most of the strawberries consumed in the United States are from the sunny state of California. The Golden State accounts for eighty percent of what we consume of this delicious berry. I absolutely love strawberries. They have got to be one of the most loved and versatile fruits ever. Strawberries are the fifth most preferred fresh fruit in the U.S., behind bananas, apples, oranges and grapes. Way to go strawberries. They are used in jams, cobblers, pies, cakes and even salads. The first garden strawberry was grown in France in the 1750s. Strawberries are packed with antioxidants, nutrients, vitamins and minerals. So it comes as no surprise that I would make this scrumptious 20 Minute Homemade Strawberry Sauce!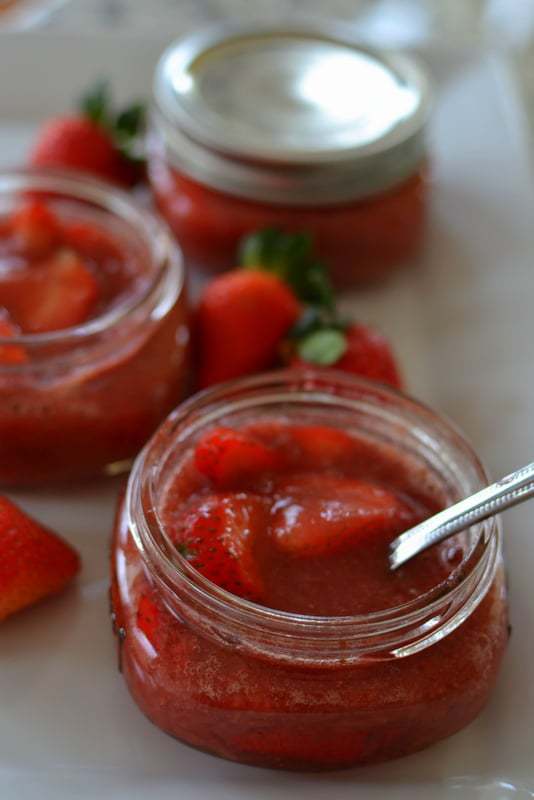 This delicious sauce is perfect over vanilla ice cream, angel food cake, Greek yogurt and biscuits. Nothing better than a homemade warm biscuit with fresh strawberry sauce poured over the top. I bet I have your attention now!!
I bet you would love some of my other strawberry recipes! Strawberry Lush Cake, Easy Frosty Strawberry Mimosas and Strawberry Bacon Salad with Honey Poppy Seed Dressing are some family and reader favorites. This super scrumptious Strawberry Pie from Lemon Tree Dwelling is a fellow blogger favorite!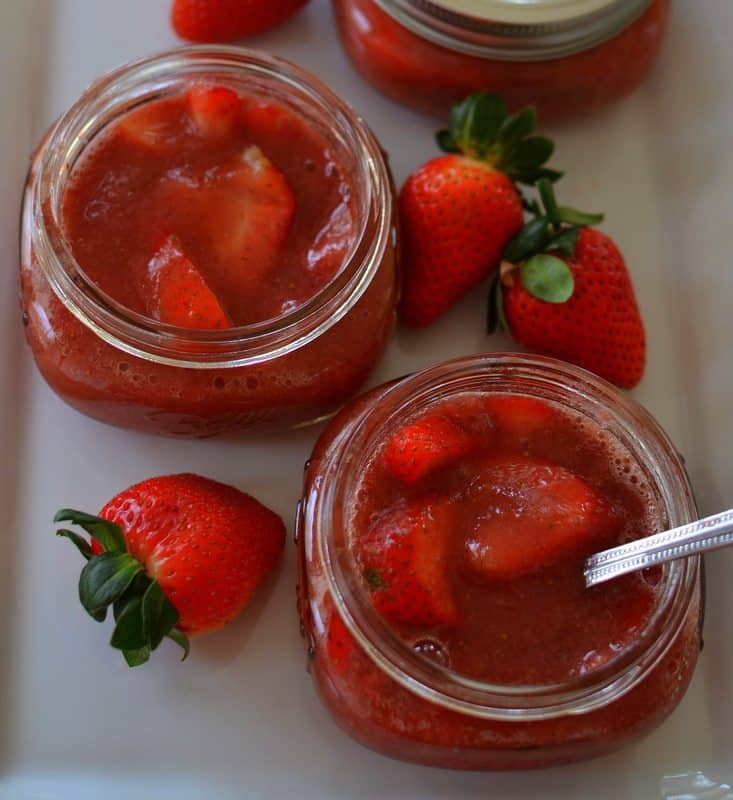 This 20 Minute Homemade Strawberry Sauce is quick to come together and only has three ingredients. So if strawberries are one of your favorite berries and you love sweet fruit sauces than pick up a quart of strawberries and a container of vanilla ice cream or Greek yogurt. Your family will be singing your praises and you won't even notice. You will be licking the bowl, spoon and the pan that you cooked the sauce in.

20 Minute Homemade Strawberry Sauce
Scale
Ingredients
1 quart strawberries stems removed and sliced or halved
2/3 cup sugar
1 teaspoon vanilla or orange extract
Instructions
Set one cup of strawberries off to the side.
In saucepan combine strawberries, sugar and vanilla or orange extract. Cook over medium low heat for about 15 minutes; stirring and mashing strawberries with an old fashioned potato masher or fork.
Remove from heat and stir in remaining strawberries. Cool and store in refrigerator.
Notes
The orange extract gives it a little more zest. I like it better than the vanilla but both are delicious.
Other strawberry recipes you will love!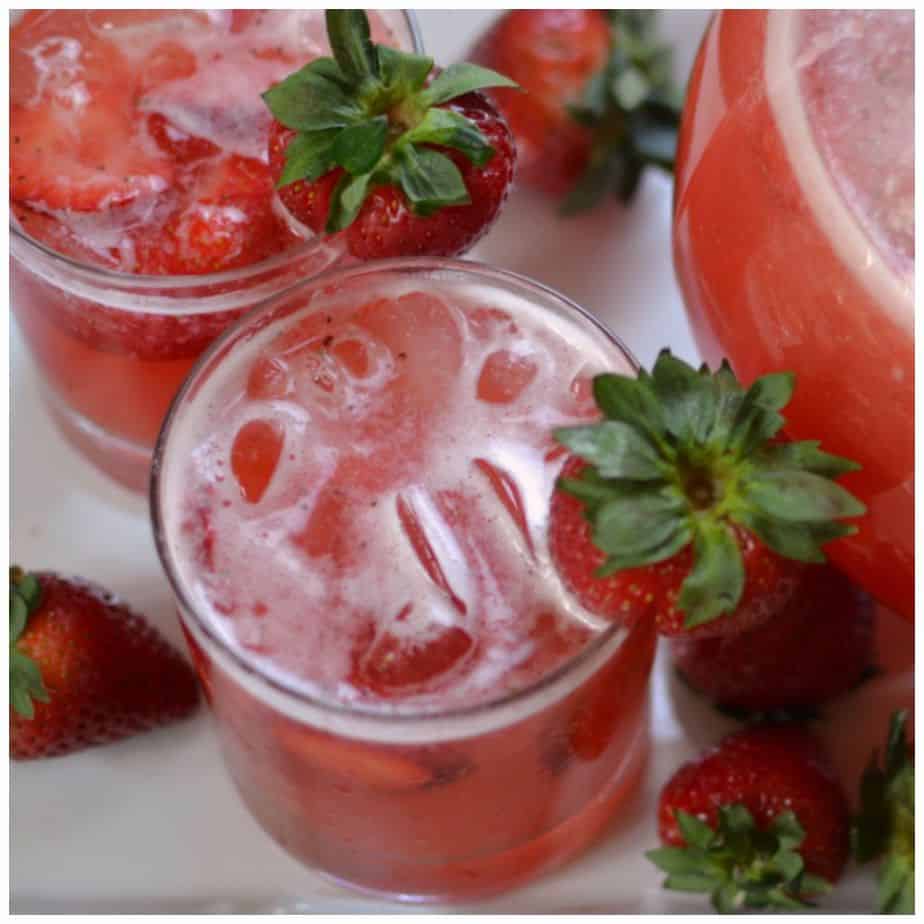 Easy Lip Smacking Strawberry Lemonade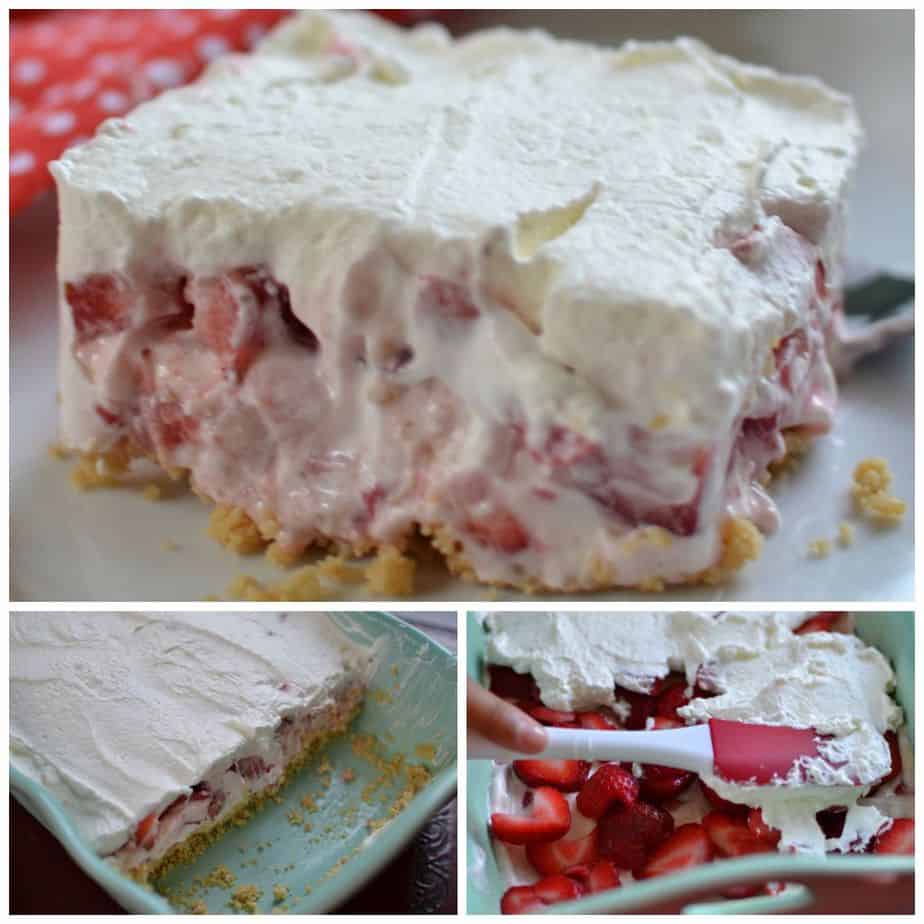 https://www.smalltownwoman.com/wp-content/uploads/2019/05/Beth-1.pdf