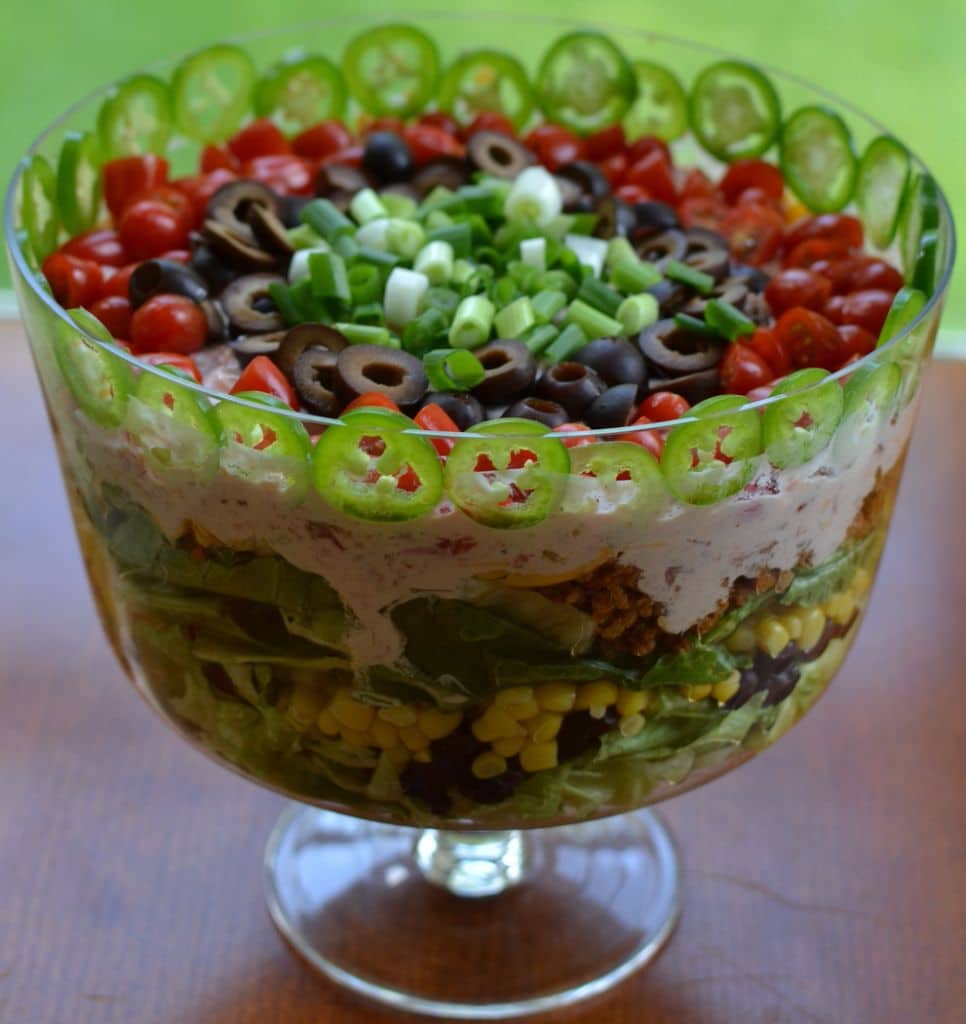 This Layered Taco Salad is as beautiful as it is delicious! You can serve it for a luncheon or a Saturday night dinner complete with spicy Bloody Marys. You can use ground beef or ground turkey. I use ground turkey just because it is a little leaner. You can substitute different items if you really dislike something. A lot of peeps don't like black olives. For goodness sake sub some avocado. Just remember chunks of avocado will turn brown if you don't brush them with lemon juice.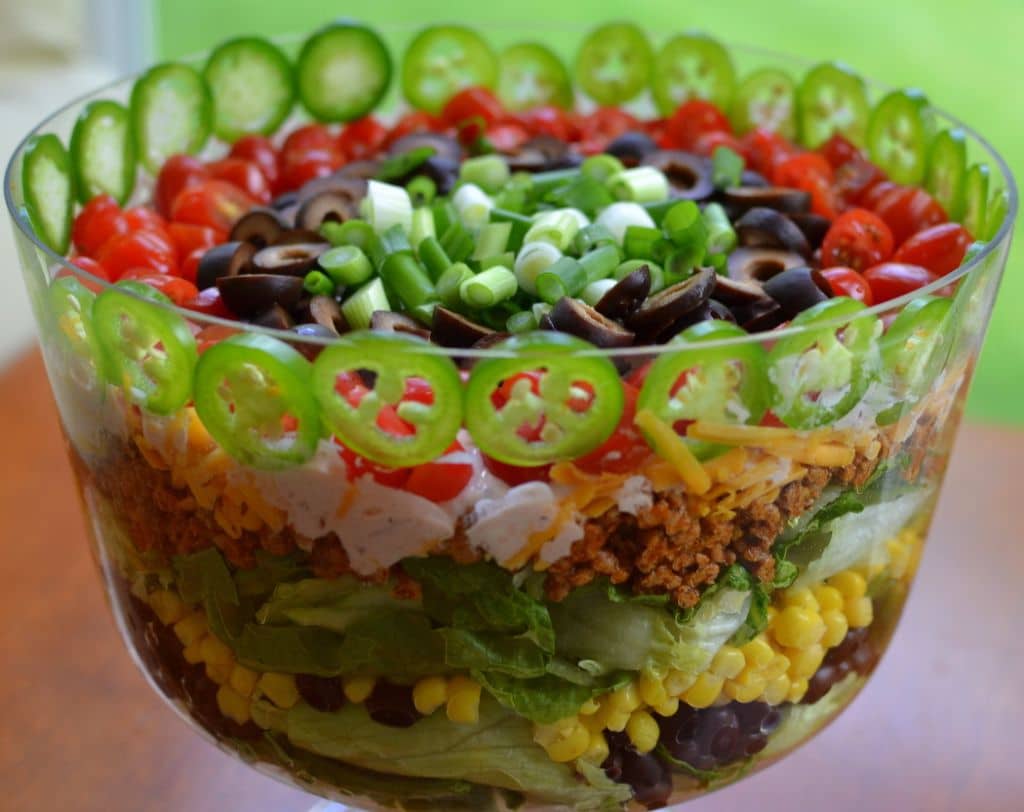 The flavors in this delectable Layered Taco Salad meld together like a fine tuned instrument. Rarely something so pretty tastes so darn good. Now if you like you can add a little ranch dressing but it really tastes better without it. A little salt & pepper and I am happy as a lark.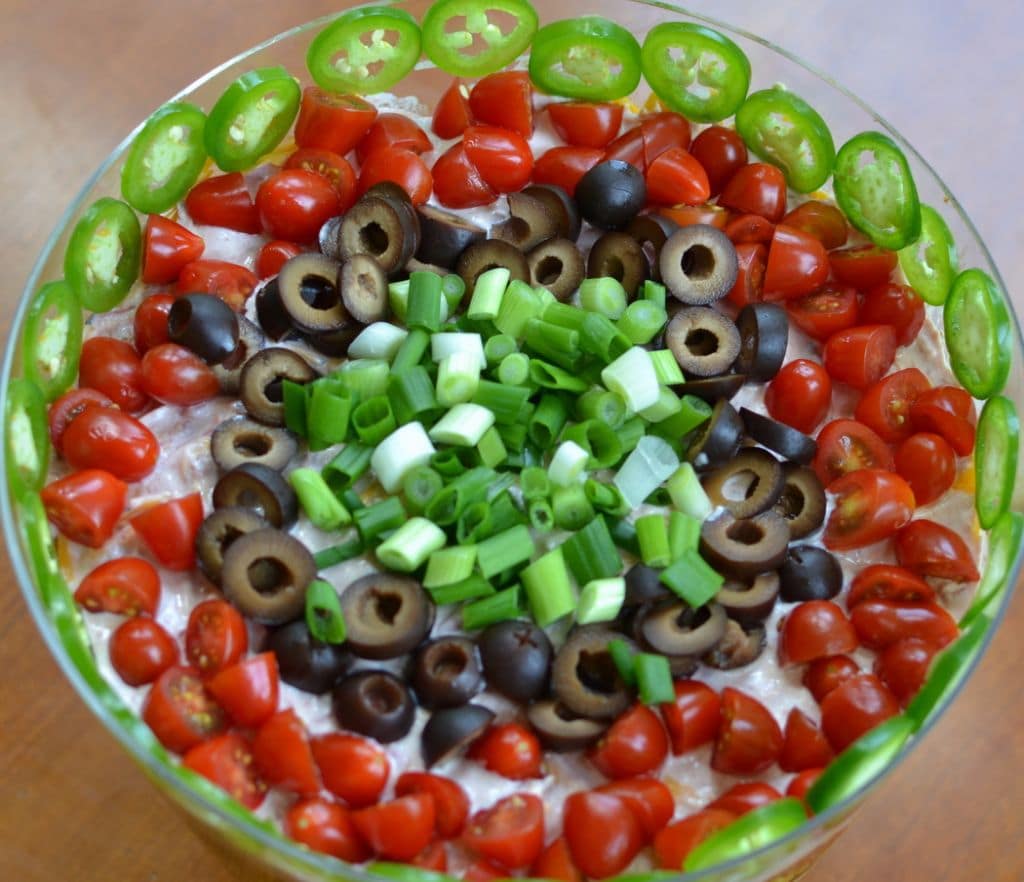 You can also toss some freshly made tortilla chips on the top but I like mine without because the flavors are so awesome that I don't want to mask them. Happy cooking!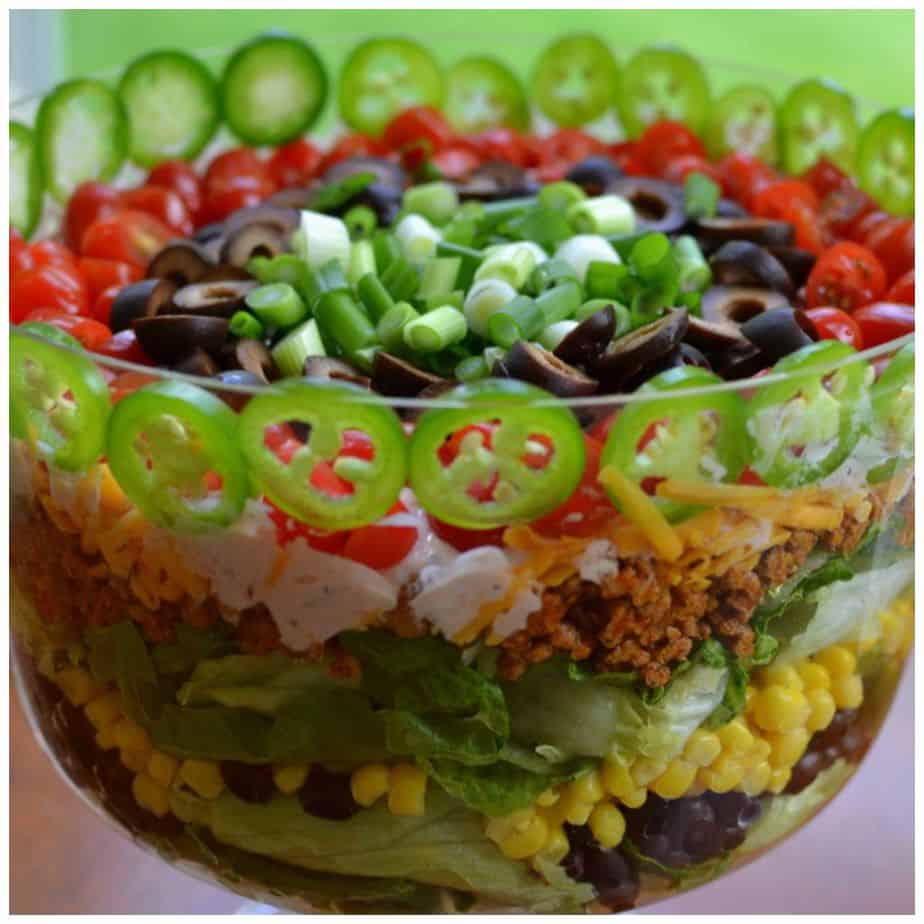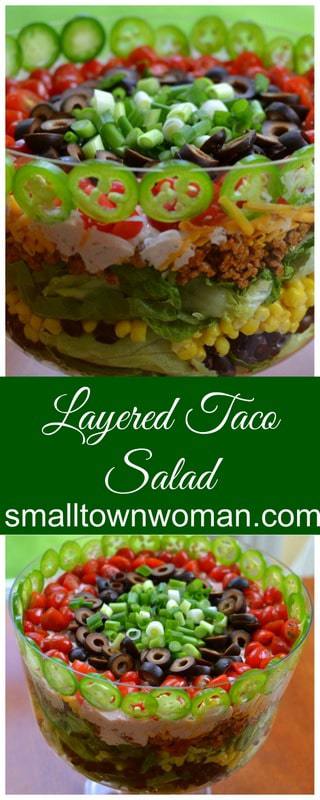 Ingredients
1 1/4 lbs ground beef & ground turkey
3/4 cup water
4 tablespoons taco seasoning
1 cup sour cream
1/4 cup salsa
1 can black beans (15.25 ounce) rinsed and drained
1 can corn (15.25 ounce) drained
1 small head iceberg lettuce washed and chopped
4 cups romaine lettuce torn into bite size pieces
2 cups cheddar shredded
1 1/2 cups grape tomatoes halved
3/4 cup slice black olives
1/2 cup chopped green onions
2 jalapenos thinly sliced
Instructions
In skillet over medium heat brown ground beef (or turkey) drain fat. Add water and taco seasoning and simmer for 15 minutes.
In small bowl combine sour cream and salsa. Set aside.
Place 1/2 of lettuce in the trifle bowl. Top in order with black bean and corn. Add the rest of the lettuce. Top in order with taco meat and cheddar. Smooth over with the sour cream/salsa mixture. Add ring of tomatoes on the outside, followed by a ring of black olives. Add the green onions to the center and run the rim with jalapenos on their sides. If desired serve with ranch dressing on the side.
https://www.smalltownwoman.com/layered-taco-salad/
Other delicious recipes you will love!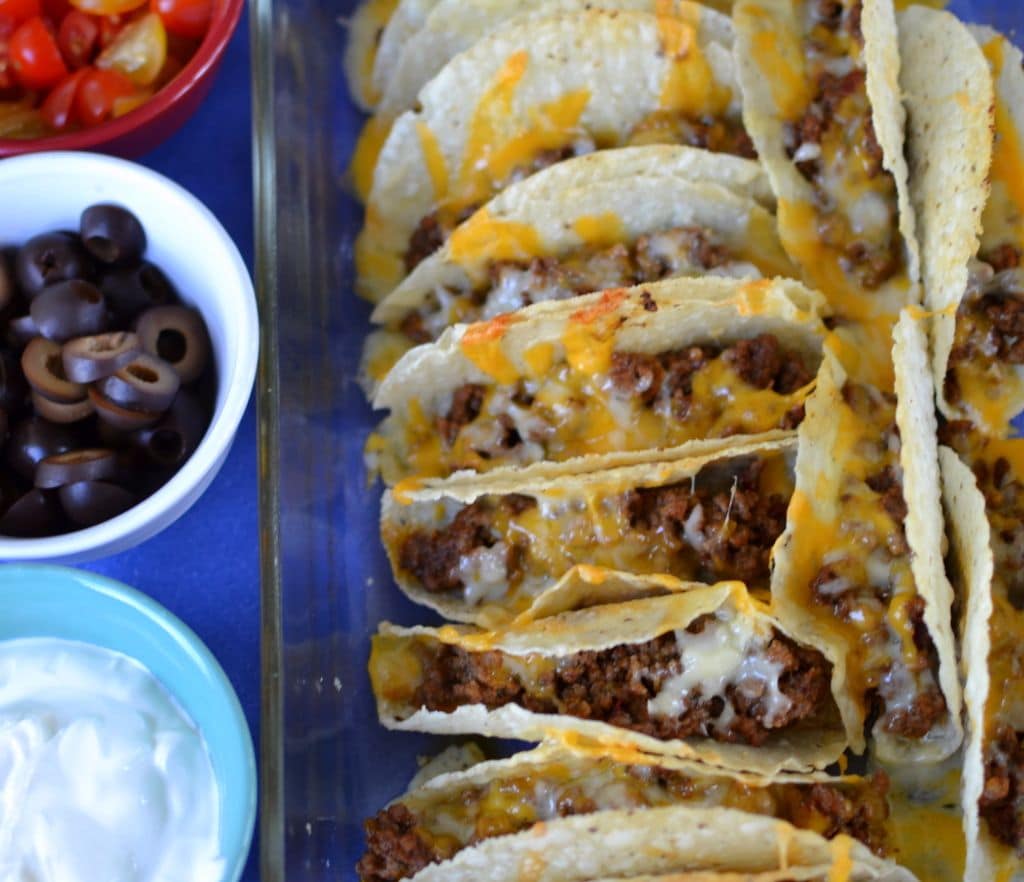 Baked Beef & Cheese Tacos
https://www.smalltownwoman.com/baked-beef-cheese-tacos/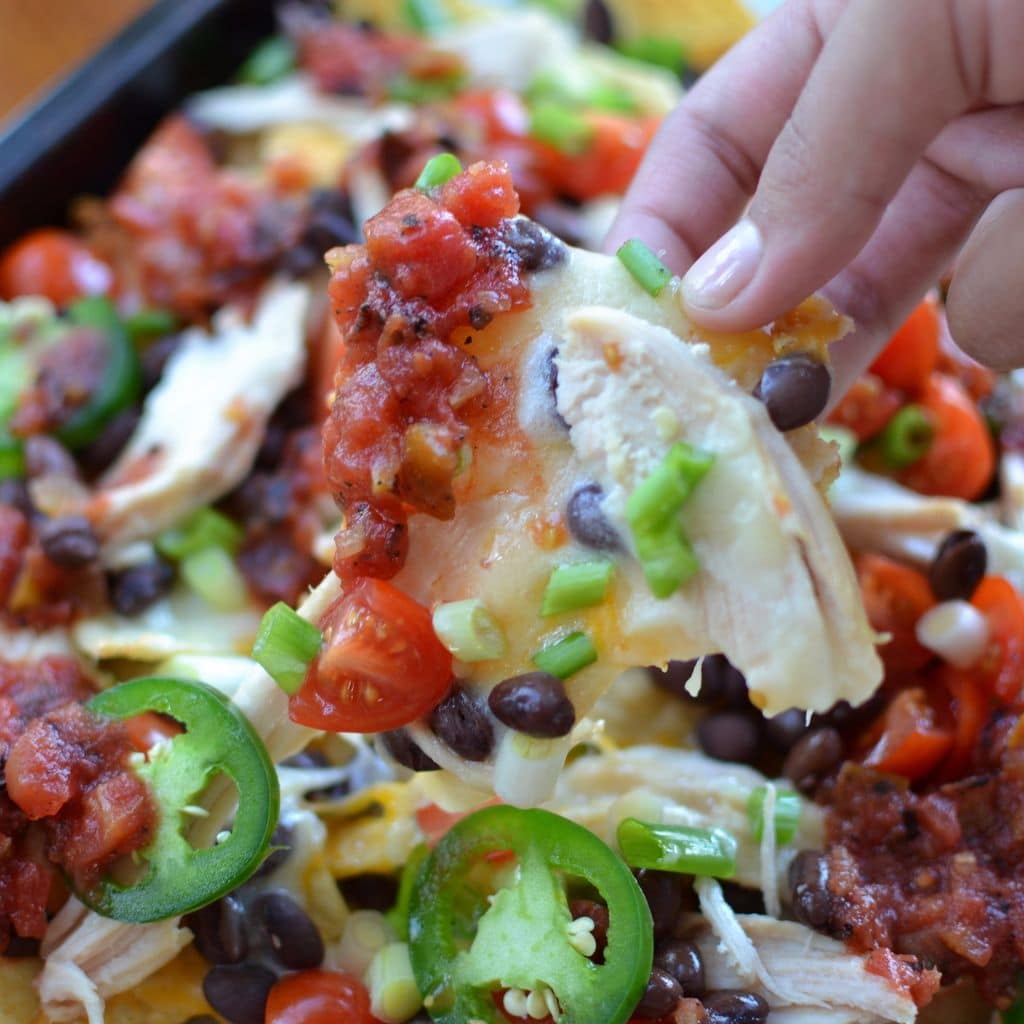 Triple Cheese & Rotisserie Chicken Nachos
https://www.smalltownwoman.com/triple-cheese-rotisserie-chicken-nachos/