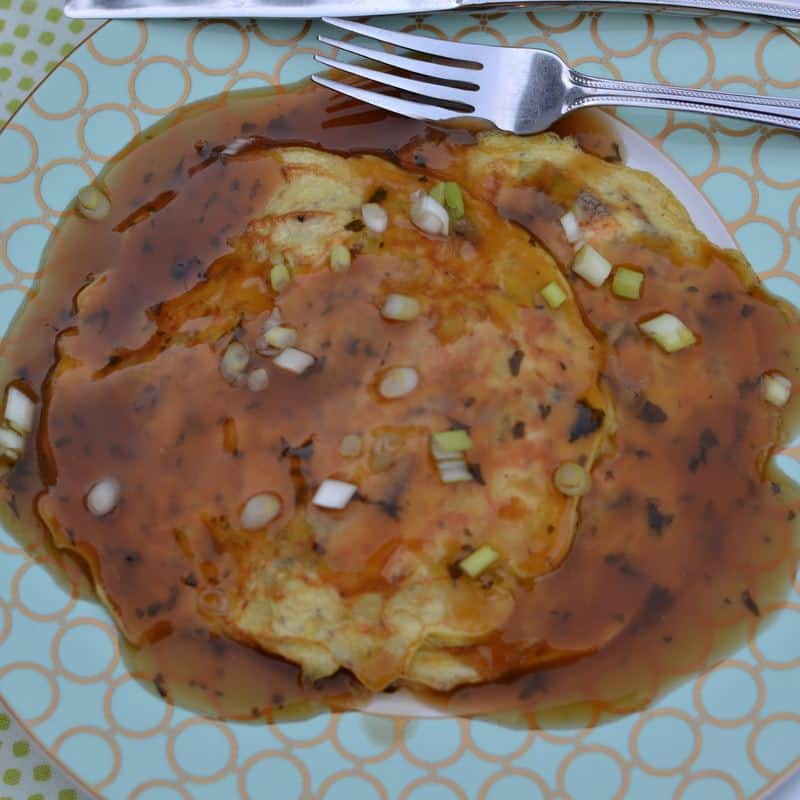 So I recently had a reader contact me and ask if I had an Egg Foo Yung recipe. I told her that I did not but that I love Egg Foo Yung and if I had time I would create one. Well that was it! I could not stop thinking about Egg Foo Yung. I mean what is not to love about fluffy eggs filled with onions, mushrooms, celery bean sprouts and chicken and topped with the most incredible gravy. This wonderful recipe works well for breakfast or dinner!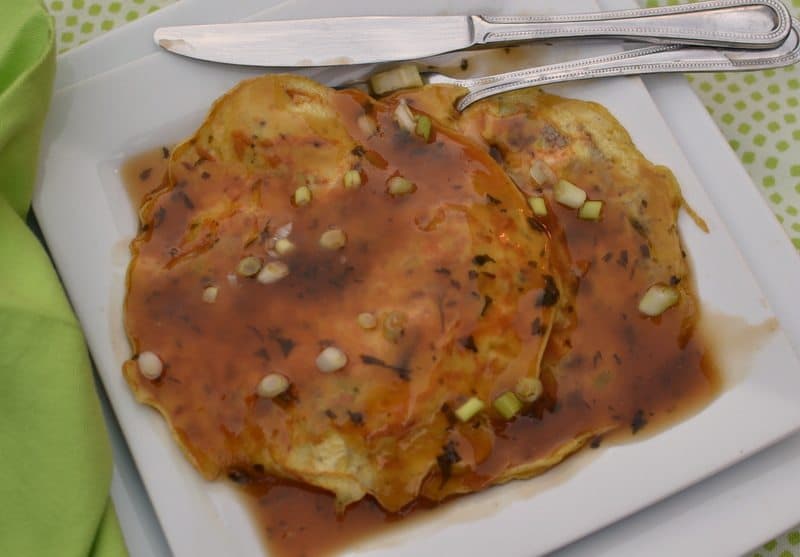 MY LATEST VIDEOS
I mean good luck not licking your plate. This recipe is just that good. Now you may or may not know this about me but my list of ingredients may be off the norm sometimes but I do what tastes good! If is unorthodox for a traditional recipe and it makes the recipe taste better you can bet your last dollar that I am going to include it. Seems to keep me on the edge and makes my true New Orleans Cajun lovers feisty. I love feisty people.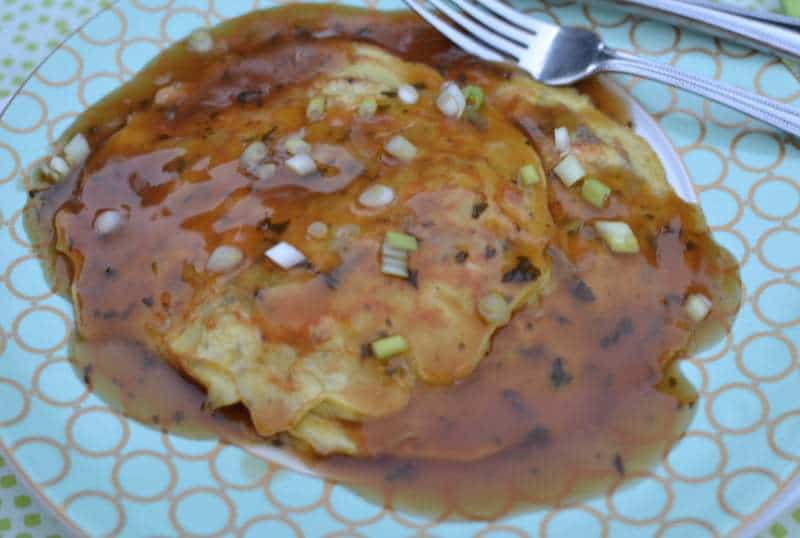 I often mix my ethnic dishes, Asian & American, Cajun & Asian, Mexican & Cajun!! It is all about what tastes the best! Right? This recipe is really quick to pull together and tastes plate licking good every time….that is if no one is looking!!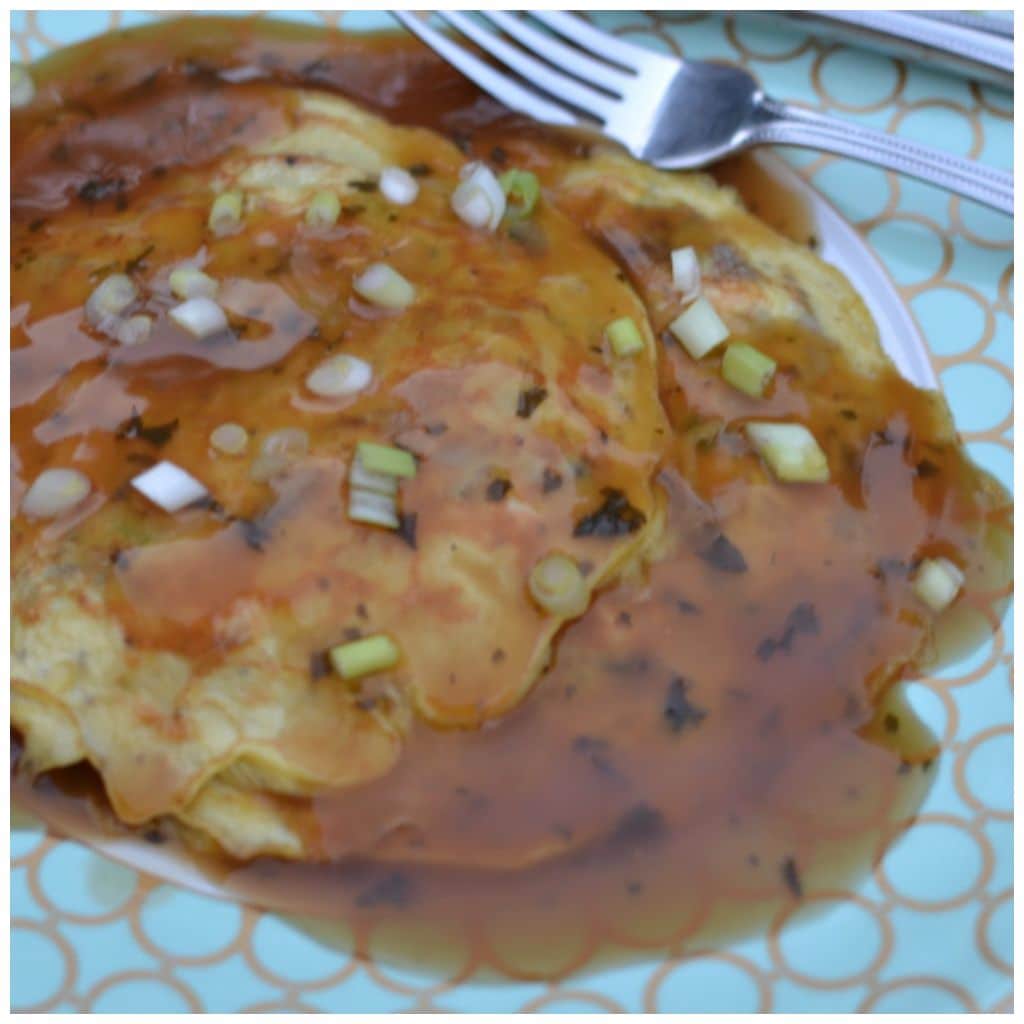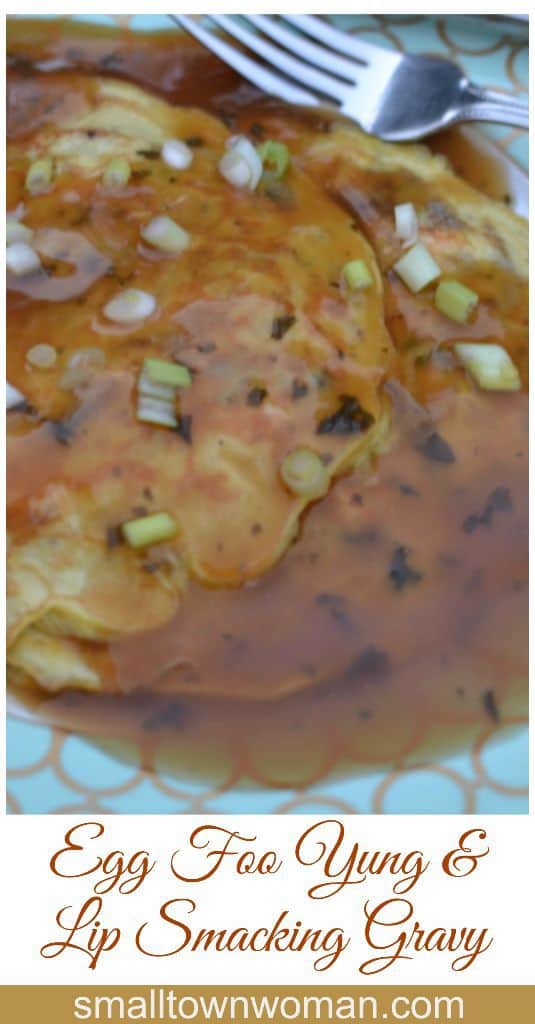 Egg Foo Yung
Ingredients
8 eggs lightly beaten
2 stalks celery sliced thin
1/2 cup mushrooms finely chopped
1/2 onion finely chopped
1 cup fresh bean sprout
4 scallions chopped (green & white parts)
1 cup cooked chicken diced (I use rotisserie chicken)
1 1/2 cups chicken broth
3 tablespoons low sodium soy sauce
2 teaspoons brown sugar
1 tablespoon Worcestershire sauce
1 1/2 tablespoons cornstarch
3 tablespoons cold water
1 tablespoon parsley
Instructions
Add celery, mushrooms, onions, bean sprouts, 1/2 of the scallions and the chicken to the egg mixture.
Set aside. In a small saucepan over low heat combine chicken broth, soy sauce, brown sugar and Worcestershire sauce. In a bowl, blend cornstarch and water. Slowly whisk in sauce pan. Continue stirring until sauce thicken and bubbles. Add parsley and turn to simmer; stirring occasionally.
Meanwhile heat nonstick skillet over medium heat. Add approximately 1/2 cup of the egg mixture and cook until lightly browned on the bottom, Flip and brown the other side. Plate and keep warm. Repeat until all the batter is gone.
Serve warm with the gravy and sprinkle with the rest of the scallions.
Other recipes you will love!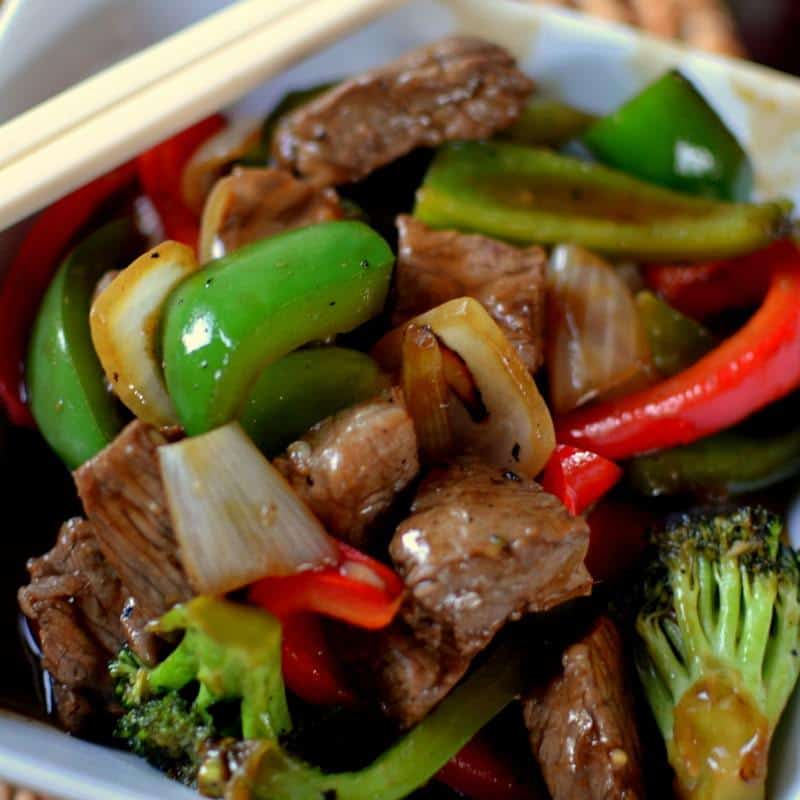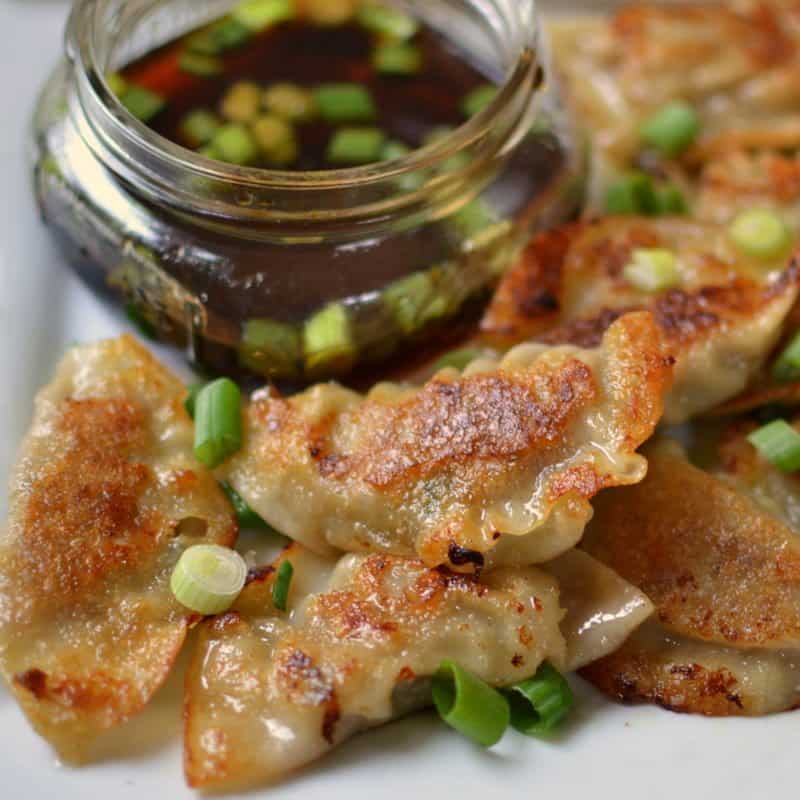 Sweet Pork Fried Dumplings