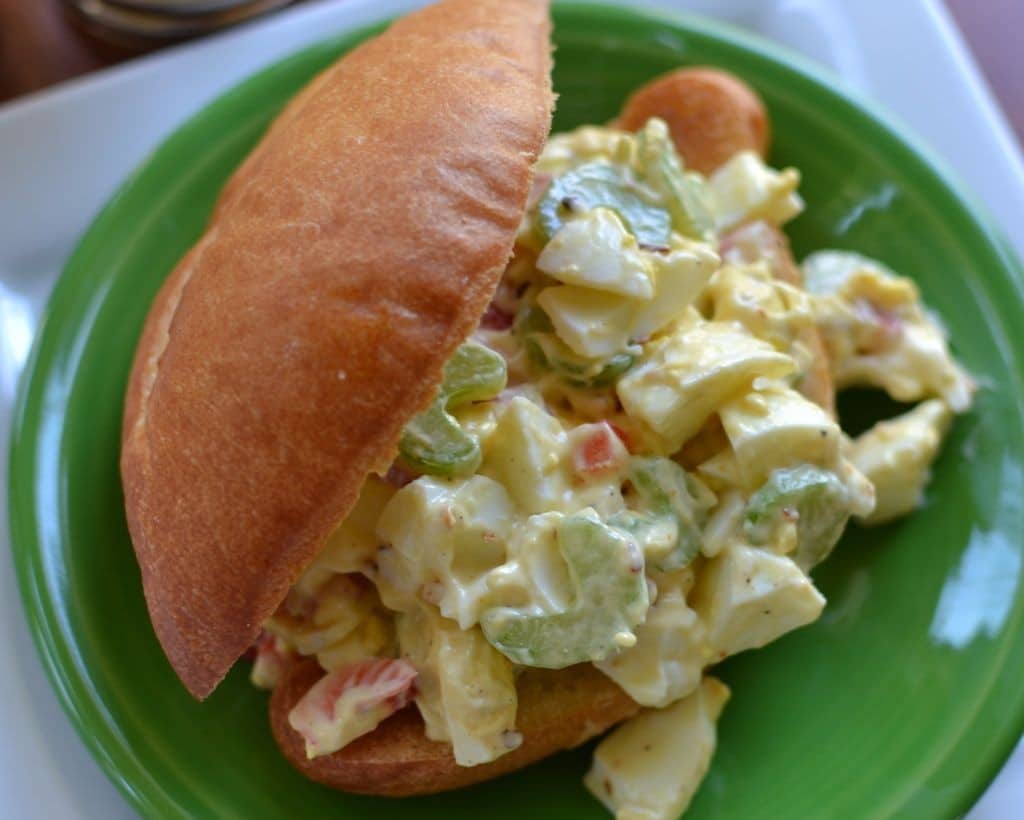 This egg salad recipe is so simple and so delicious. Even your darling son could make it! You are going to love it so much that you may need to invest in a couple of chickens! Chock full of protein it is sure to curve your hunger!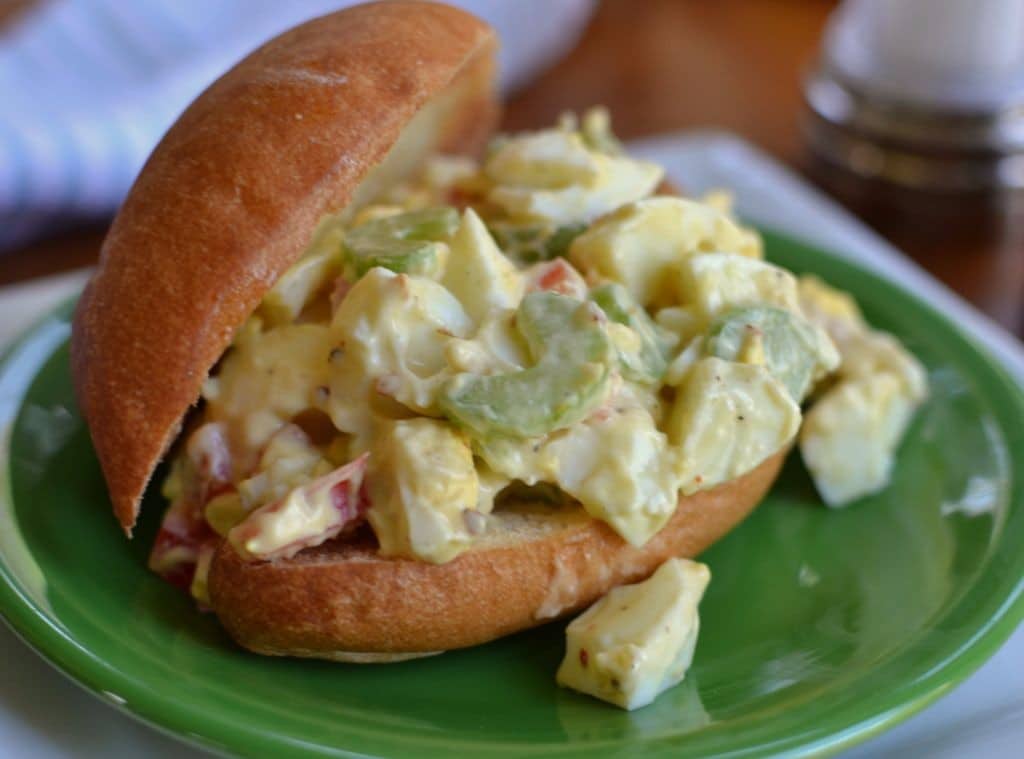 You can make these sandwiches in about five minutes. That is faster than you folded that last load of laundry!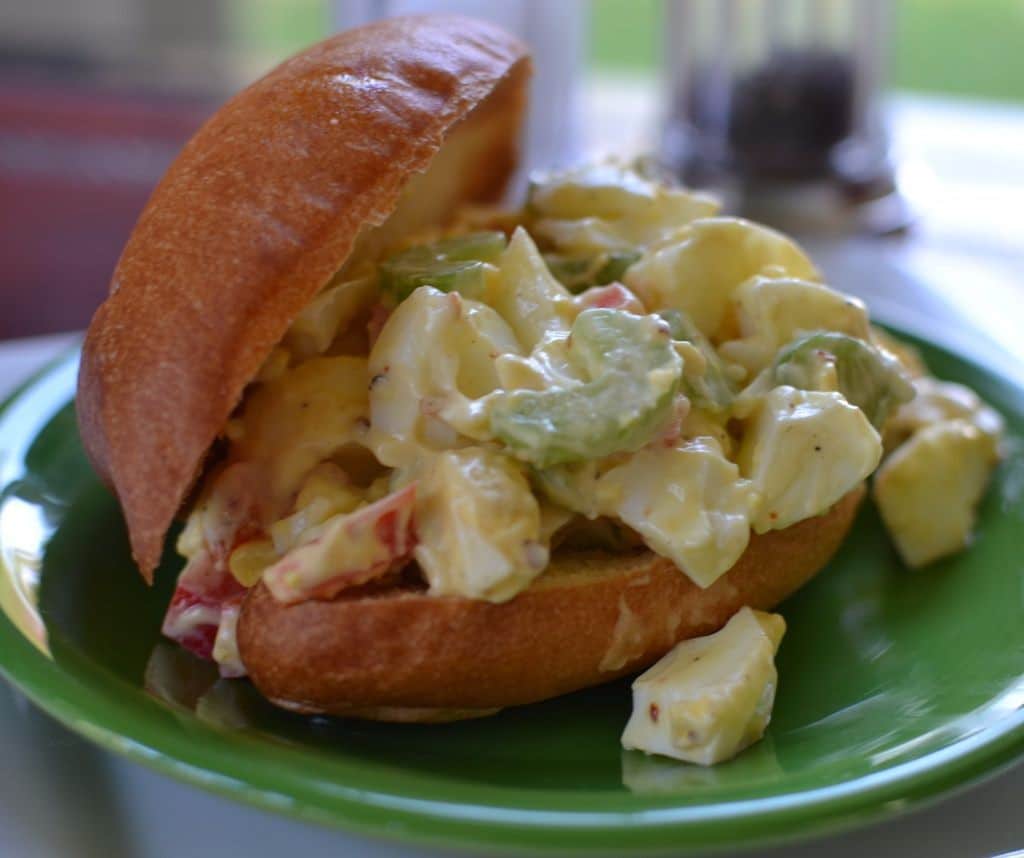 I think I know what I am having for lunch on Saturday!
Ingredients
6 large hard boiled eggs peeled and coarsely chopped
1/4 cup plus 1 tablespoon mayo
1 tablespoon Dijon mustard
1/2 finely chopped red pepper
1 stalk celery thinly sliced
1/4 teaspoon crushed red pepper
Salt & pepper to taste
4 soft rolls
2 tablespoons butter melted
Instructions
Gently combine eggs, mayo, mustard, red pepper, celery and crushed red pepper. Salt & pepper to taste. Brush rolls with melted butter and toast until lightly browned. Top with egg salad.
https://www.smalltownwoman.com/egg-salad/
Other scrumptious egg recipes!
Bacon & Horseradish Deviled Eggs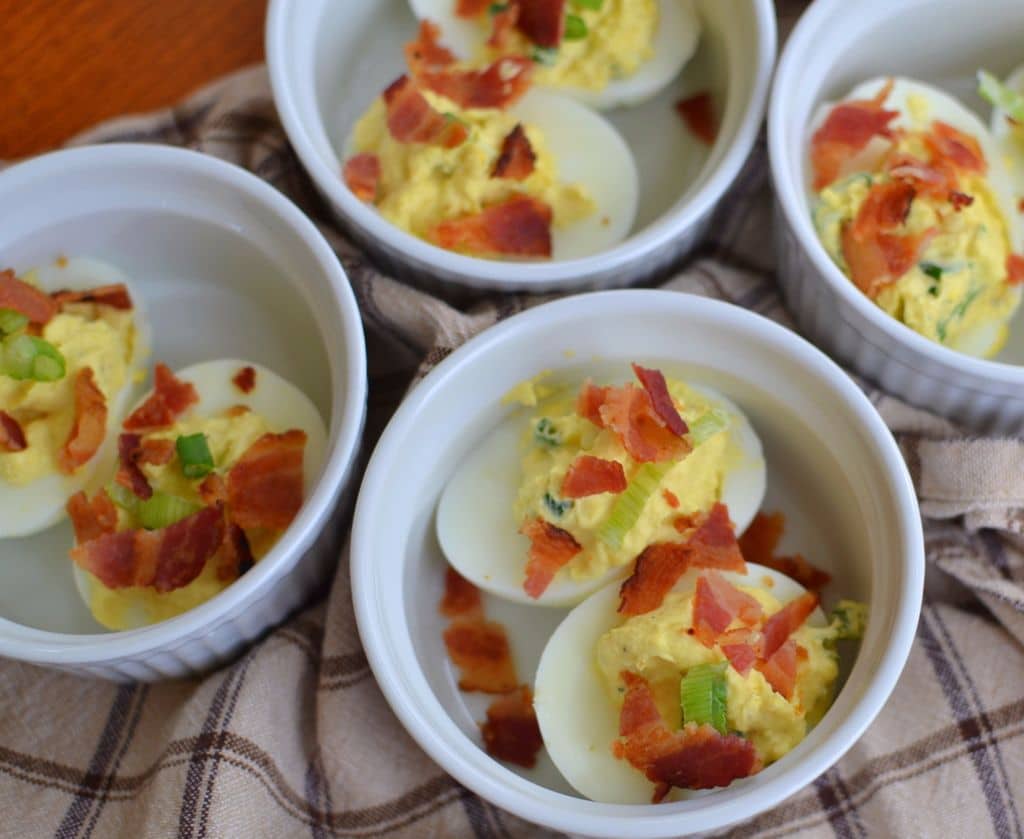 https://www.smalltownwoman.com/bacon-horseradish-deviled-eggs/
Hash Brown Egg Nests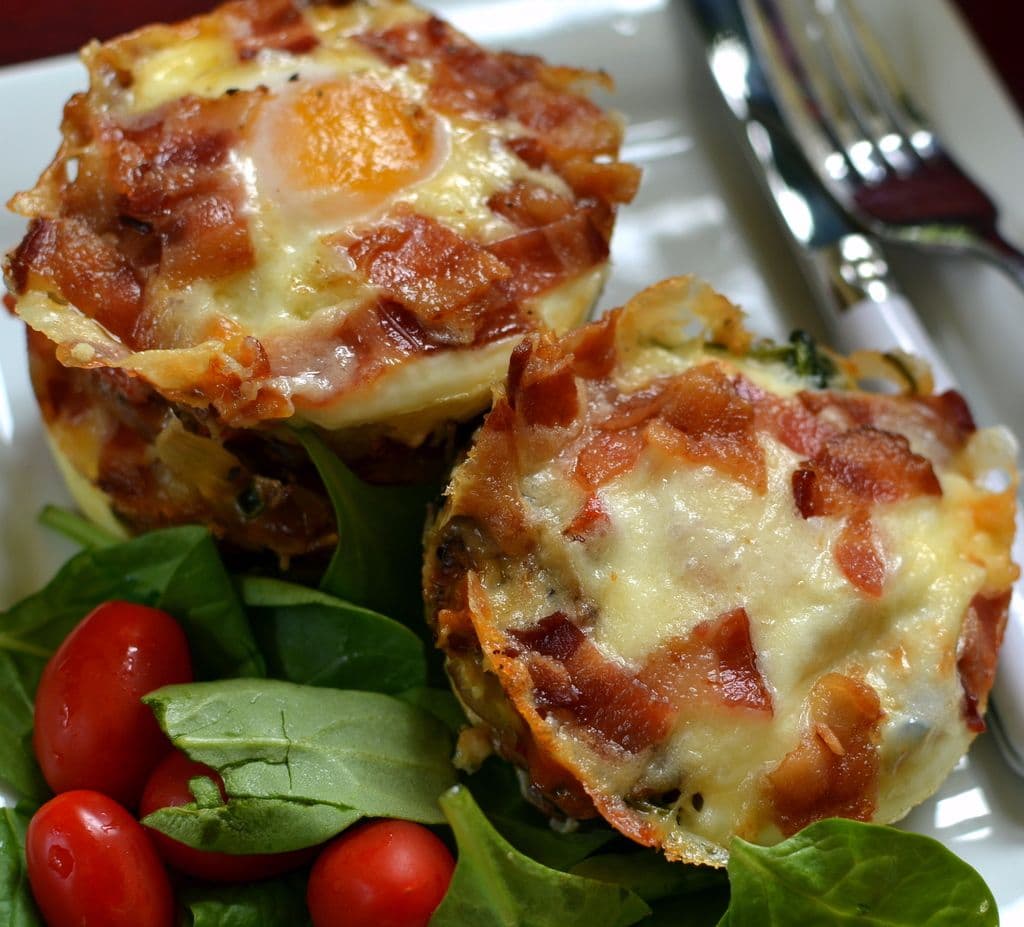 https://www.smalltownwoman.com/hash-brown-egg-nests/