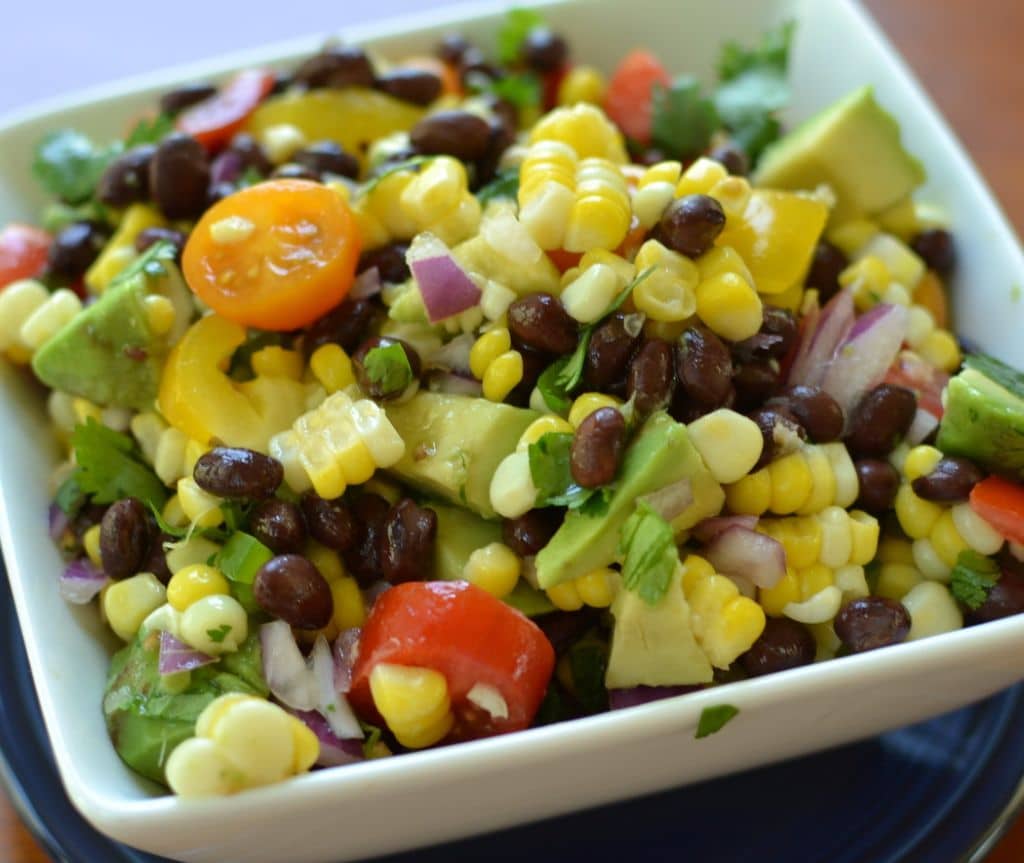 This beautiful Black Bean Corn Salad is so versatile. It can be mixed in burritos and quesadillas. It can be topped on a taco salad or stuffed in an egg roll. Or perhaps just serve next to your favorite rib or pork chop recipe. Serve it however you like. Wear what you dig.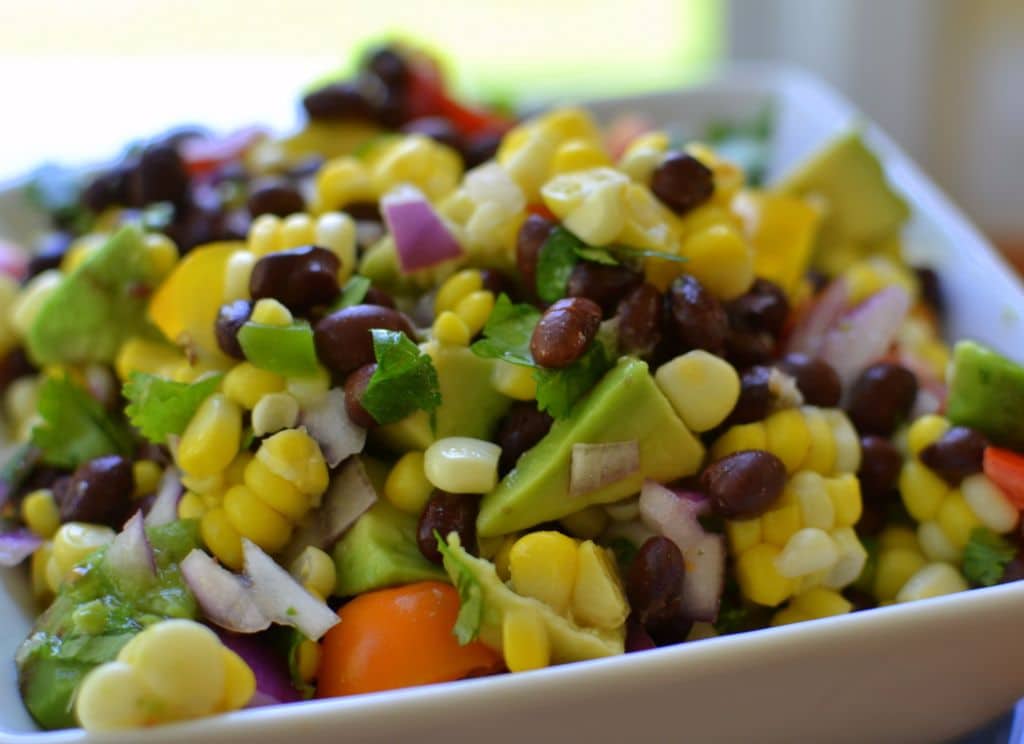 I used it in egg burritos this morning. The possibilities are endless.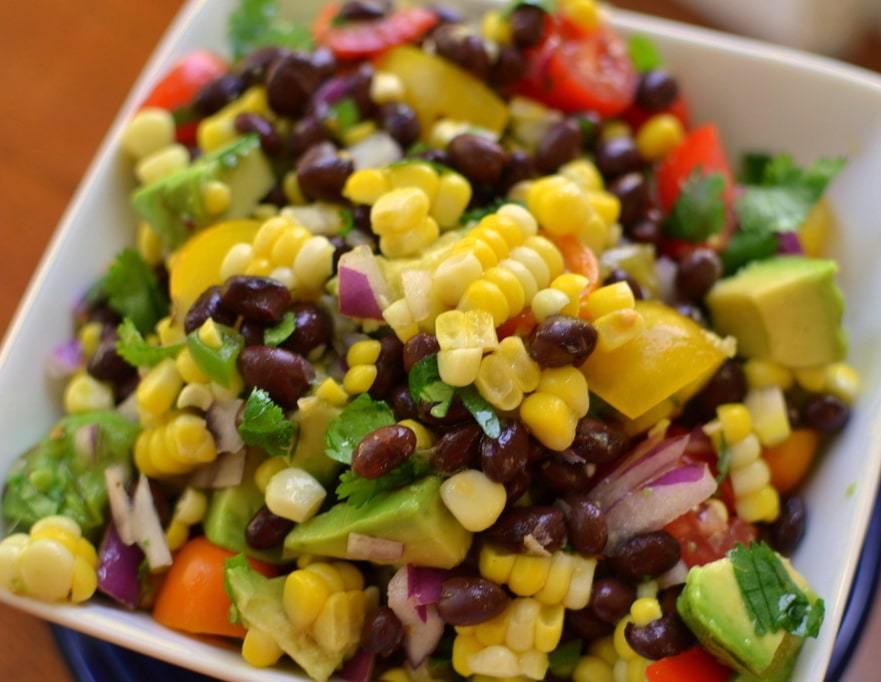 The salad is beautiful, colorful and delectable. It is so versatile that I can not name all the winning combinations. What more could you ask for?
Ingredients
1 can black beans (15.25 ounce) drained and rinsed
2 ears corn
1/2 cup finely chopped red onion
1 1/4 cups chopped heirloom tomatoes
1/2 jalapeno pepper finely minced
1 tablespoon olive oil
1/4 cup fresh chopped cilantro
1 chopped avocado
1 tablespoon cider vinegar
1 tablespoon lime juice
Instructions
Boil corn for 5 minutes. Remove from the cob.
Combine black beans, corn, red onion, tomatoes, jalapeno, olive oil, cilantro, avocado, cider vinegar and lime juice. Chill for 30 minutes and serve.
https://www.smalltownwoman.com/black-bean-corn-salad/
Other salads you will love!
Creamy Rainbow Macaroni Salad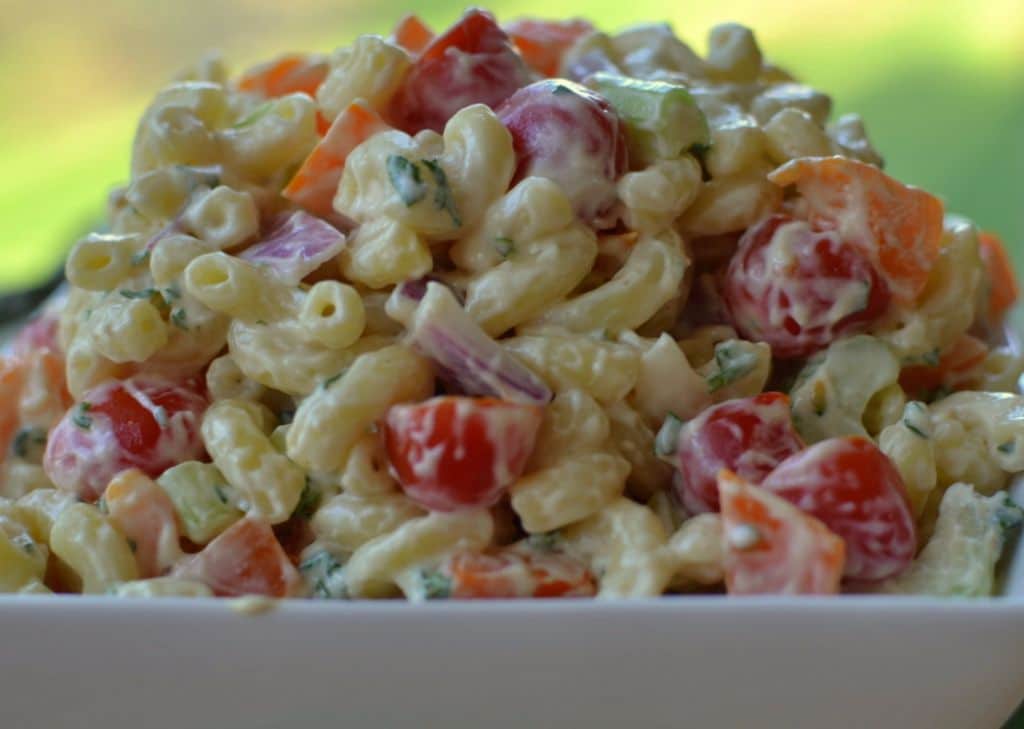 https://www.smalltownwoman.com/macaroni-salad/
Creamy Sweet Pea Salad