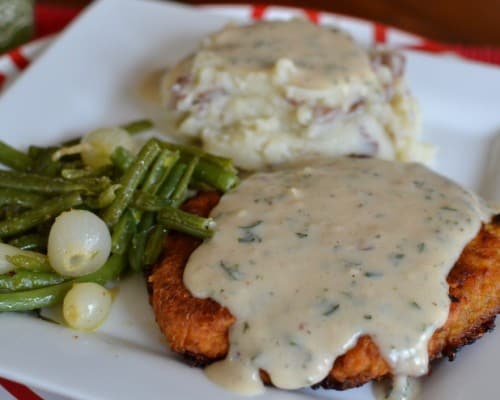 There is nothing quite as scrumptious as chicken fried steak with gravy! Oh my gosh! I could eat this for breakfast!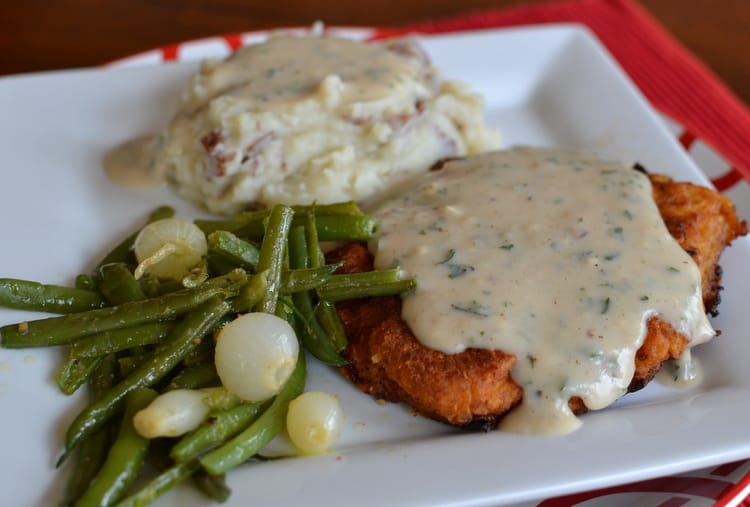 Look at that beautiful comfort food. So easy to prepare as well! Do you have company coming over? They will love all over this dish!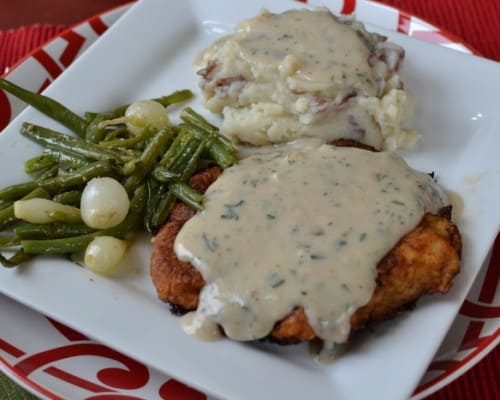 And so will you!
Chicken Fried Steak
Scale
Ingredients
Chicken Fried Steak
1 1/2 cups buttermilk
2 large eggs
1 1/3 cup all purpose flour
2/3 cup instant mashed potato flakes
1/2 teaspoon cumin
3/4 teaspoon paprika
1/4 teaspoon cayenne
4 cube steaks
pepper
salt
1/4 cup canola oil
2 tablespoons butter
Gravy
2 cloves garlic minced
1/3 cup all purpose flour
3 cups milk
1 cup chicken broth
1/2 teaspoon salt
1 tablespoon parsley
Freshly ground black pepper
Instructions
Mix eggs and buttermilk in wide shallow bowl.
Mix flour, potato flakes, cumin, paprika and cayenne on plate.
Dip cube steak in buttermilk mixture, then in flour mixture, back in buttermilk mixture and then in flour mixture. Continue until all cube steaks are breaded.
Heat 2 tablespoons canola oil and 2 tablespoons butter in large skillet. Cook cube steak about 3-4 minutes on each side or until golden brown. Remove from pan and place in oven on warm.
Using the same skillet on medium low add garlic. Cook for about one minutes. Add 2 tablespoons canola oil and whisk in flour evenly over the oil and leftover butter. Create a golden brown paste and continue whisking continuously. Slowly add milk and chicken broth while whisking until you have a smooth consistency. Add parsley, salt and freshly ground pepper to taste.
Serve with mashed potatoes and use the extra gravy to smother them!
https://www.smalltownwoman.com/wp-content/uploads/2019/05/Beth-1.pdf