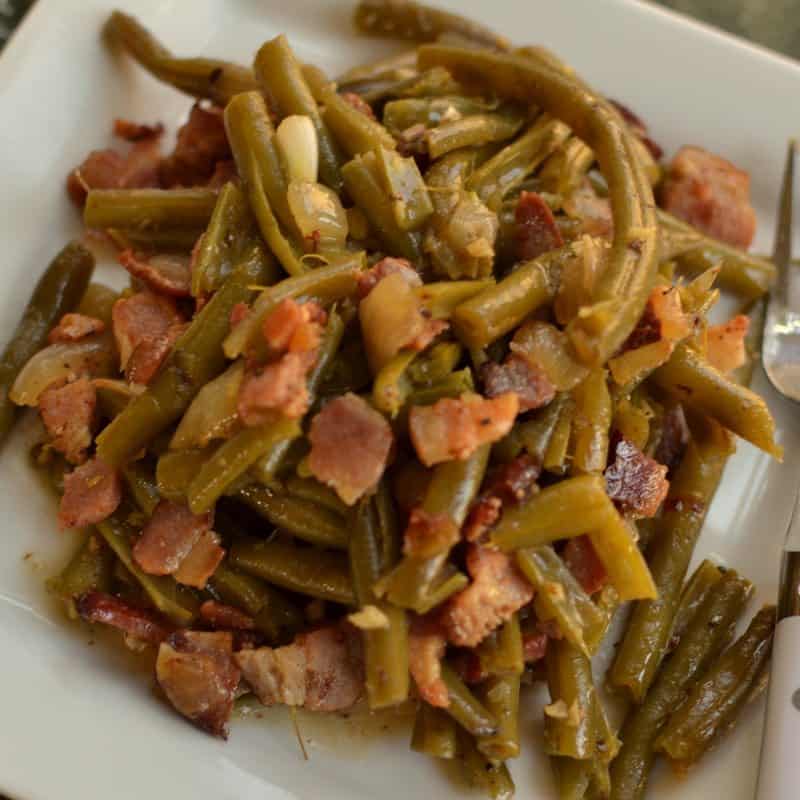 Boy do I love some Southern cooking!! Southern cooking brings comfort like fluffy slippers to cold feet. Southern cooking is a cure all for whatever ails you and may be the best regional cooking ever!!! These Easy Southern Style Green Beans are no exception to that rule. I could quite literally eat these with every meal perhaps even breakfast. If you have never tried these you MUST give them a whirl.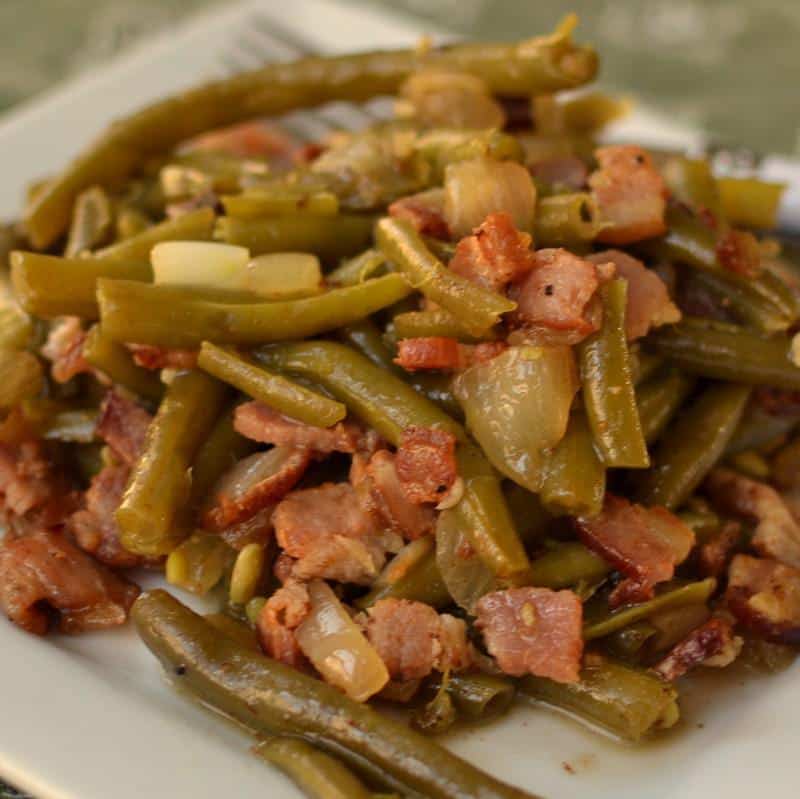 As with most any good southern comfort food all you really need is a little time as they simmer for a couple of hours. Now isn't that how the south rolls like a fine oiled machine!! Now these Easy Southern Style Green Beans combine fresh green beans, smoked bacon, and onion into the most mouth watering side imaginable. Prep is a breeze and your family will be singing your praises.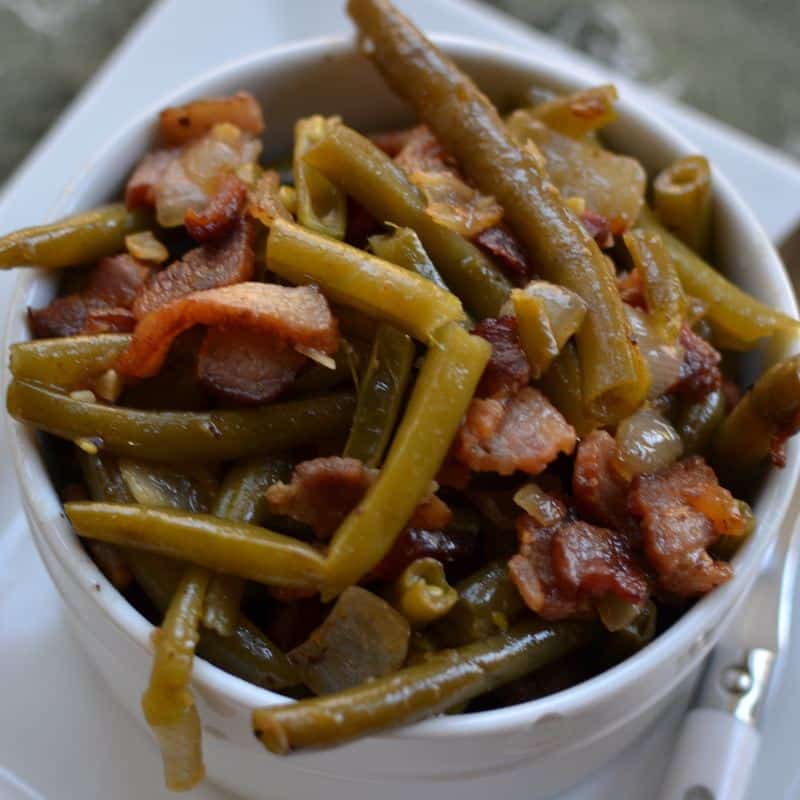 Put this on your list!! You will be happy as a lark! LOL! Just how happy is a lark? This would be a wonderful side for my Chicken Fried Steak or Salisbury Steak with Mushroom Gravy. You could even make a pot of them and eat them as your main course! How yummy would that be!!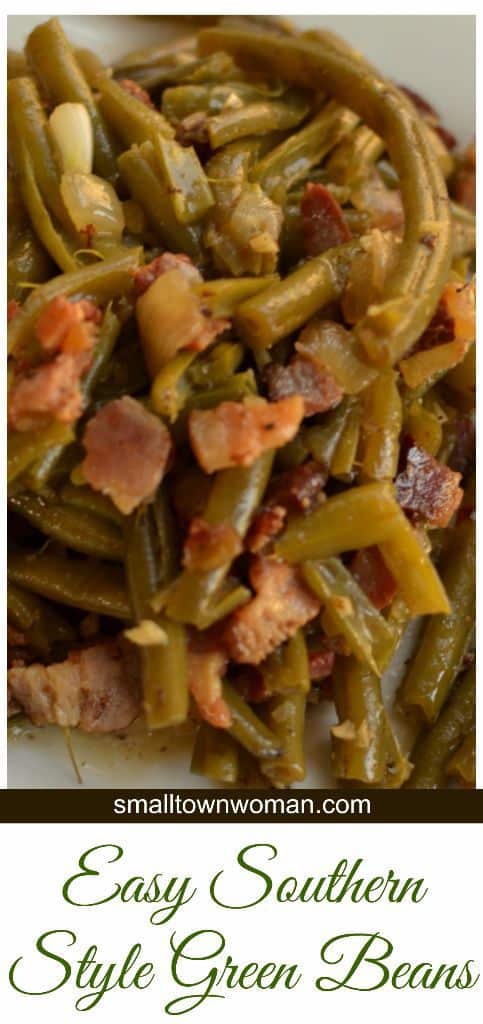 Easy Southern Style Green Beans
Ingredients
4 slices bacon diced
1 medium onion finely chopped
2 cloves garlic minced
2 lbs fresh green beans trimmed
2 1/2 - 3-1/2 cups chicken broth
1 teaspoon Cajun seasoning
2 tablespoons butter
Instructions
In large saucepan over medium heat cook bacon until almost completely brown. Add onion and cook for additional 5 minutes. Turn heat to low and add garlic; cook for 30 seconds. Remove bacon/onion mixture to a bowl. Do not wash saucepan.
Add green beans and enough chicken broth to just cover the green beans. Add Cajun seasoning.
Bring to a low boil. Cover and reduce to simmer. Simmer for 1 1/2 -2 hours. Drain chicken broth, return bacon/onion mixture and heat for 1-2 minutes. Add butter, stir and serve.
https://www.smalltownwoman.com/easy-southern-style-green-beans/
Other sides you will love!!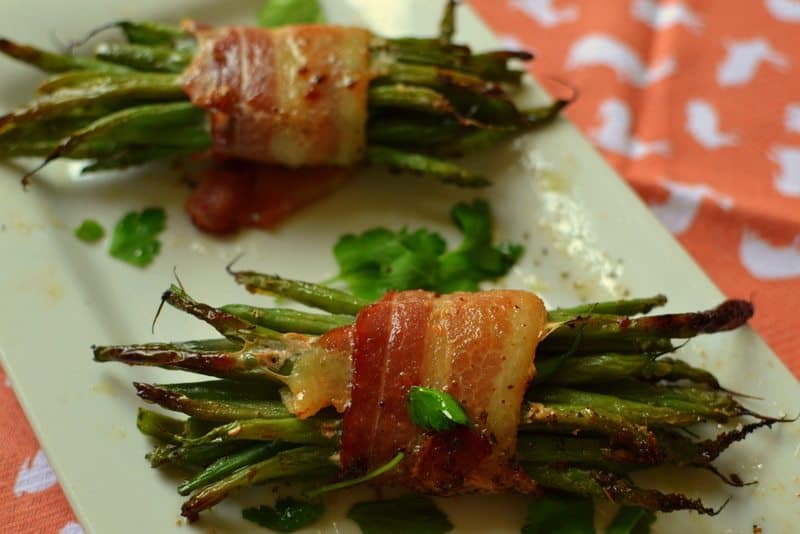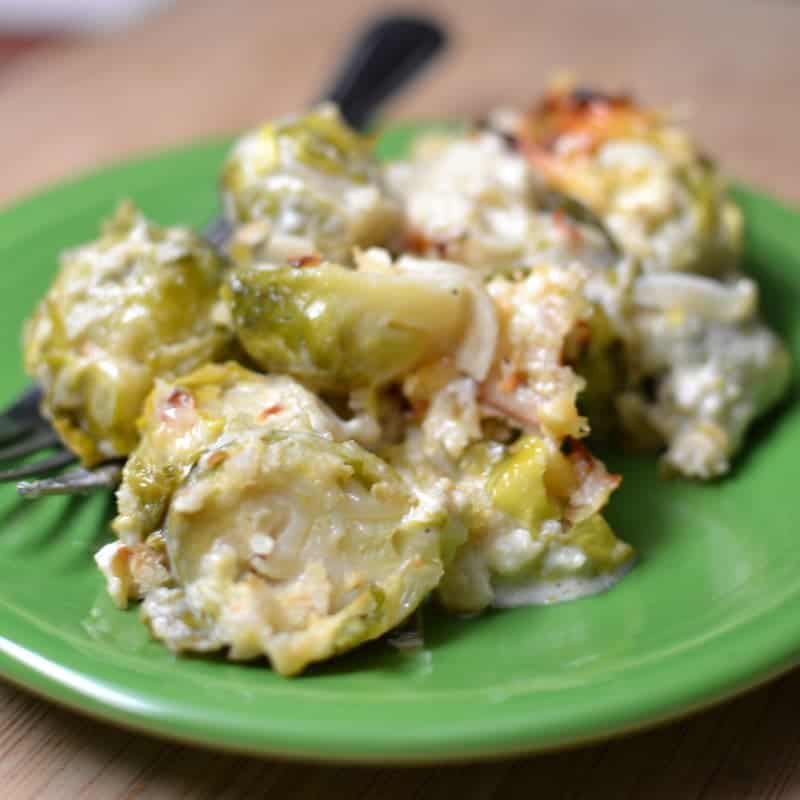 Quick Brussels Sprouts Au Gratin