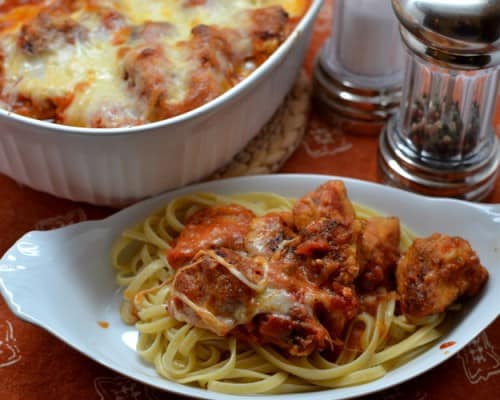 This casserole is perfect for anytime. It is quick and easy so it can be made during the week. It is chock full of scrumptious goodness!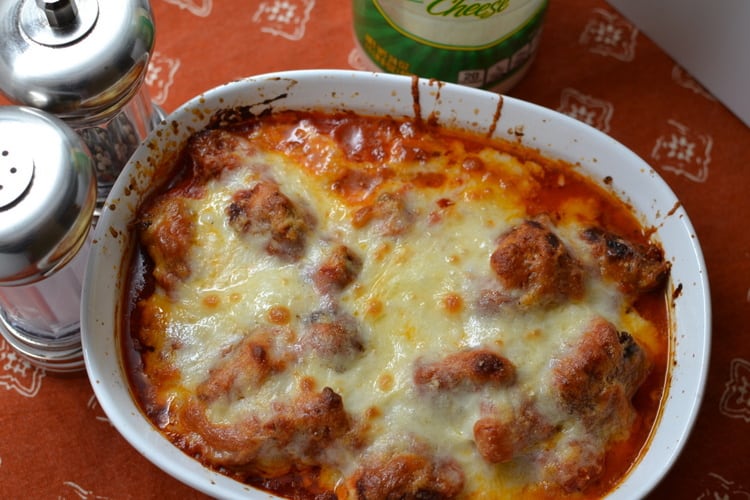 It is a little piece of heaven in an otherwise frozen tundra! It calls for a three cheese blend which is the perfect accompaniment to the perfectly breaded chicken. Can you say mouthwatering. I bet dollars to doughnuts that you can!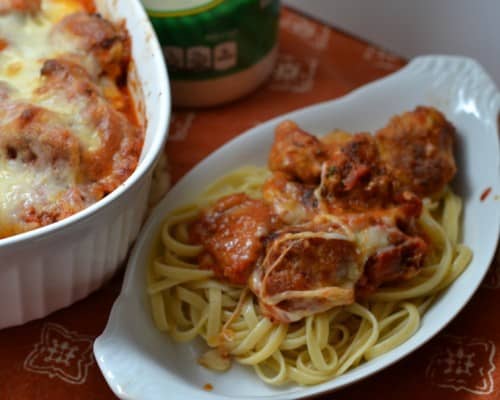 So go ahead and plan on making this tempting luscious treat tonight!
Chicken Parmesan Casserole
Ingredients
1 1/4 cups Italian breadcrumbs
1/2 cup panko breadcrumbs
1/4 cup dried mashed potato flakes
4 large chicken breasts cut into large bite size pieces
Salt & Pepper
2 eggs
1/4 cup milk
2 tablespoons butter
2 tablespoons olive oil
2 1/2 cups marinara
1 cup mozzarella
1/4 cup parmesan
1/4 cup provel
Pasta (optional)
Instructions
Preheat oven to 350 degrees.
Combine both breadcrumbs and potato flakes in a large plastic ziploc bag. Salt & pepper chicken pieces.
Whisk eggs and milk together. Dunk chicken pieces in egg mixture. Move chicken pieces to ziploc bag and shake to coat.
Heat oil and butter in large saucepan over medium heat. Brown chicken pieces on all sides and transfer to casserole dish sprayed with nonstick cooking spray.
Top with marinara sauce. Add mozzarella, parmesan and provel.
Bake for 25 minutes or until lightly browned on top.
Serve over pasta.
Notes
If provel is not available use provolone.
https://www.smalltownwoman.com/chicken-parmesan-casserole/