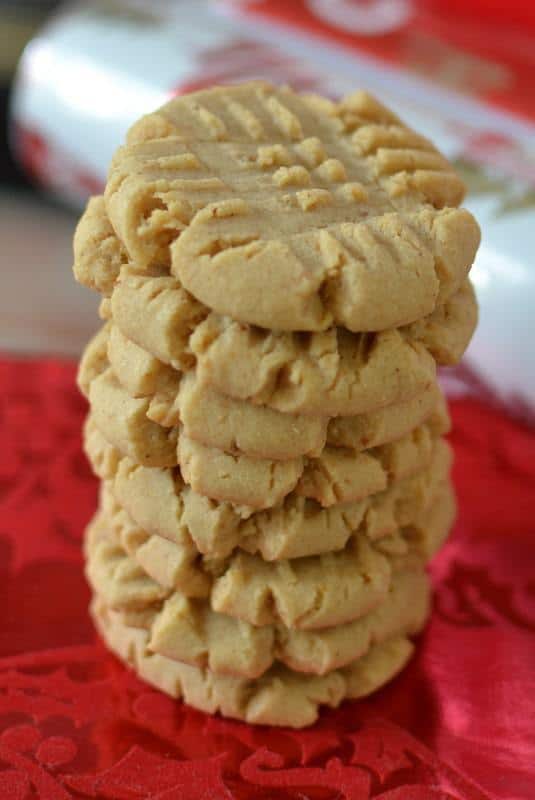 I just love peanut butter cookies. Actually let me correct that I love all things peanut butter. These amazingly delicious Classic Peanut Butter Cookies are a cinch to make. They come together real quick and bake up in about ten minutes. They are so soft and they just melt in your mouth. Have you planned your holiday baking yet? There are on our list as they have been for years. They are currently in the freezer double wrapped in Ziploc freezer bags and then in a freezer storage container and hopefully I can keep from sneaking them out of there one at a time (wink, wink)!
Have you tried any of my other scrumptious cookies? There are so many! Where do I start. Small Batch Almond Joy Cookies, Buttery Pecan Snowball Cookies and Maraschino Cherry Almond Chocolate Cookies are just a few of my favorites.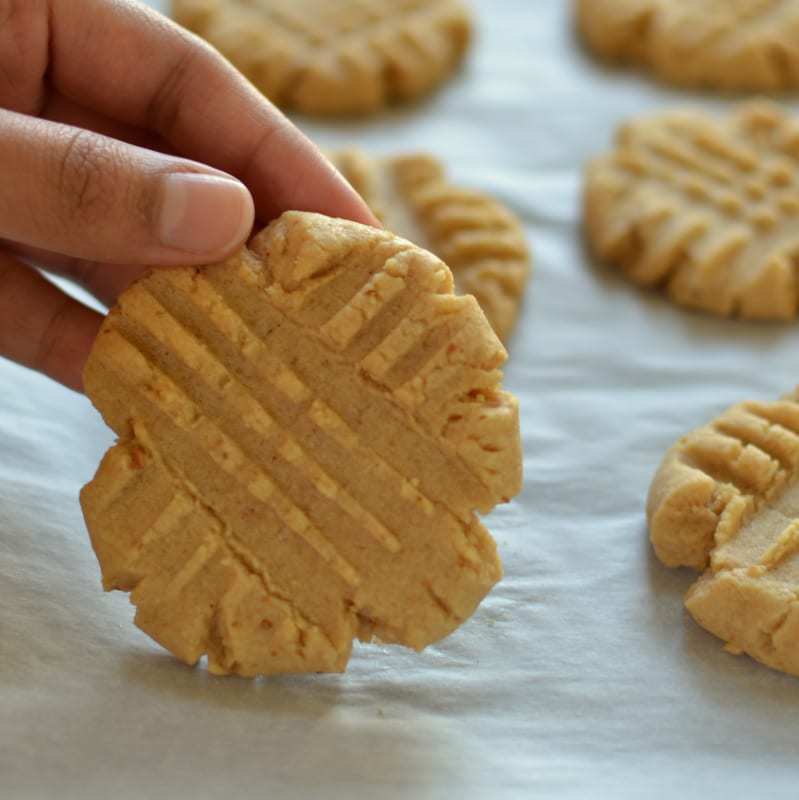 When I was a kid we could not have peanut butter very often. My Mother was severely allergic to it so it was a special treat and required direct supervision from my Dad or my eldest sibling. Peanut cookies would no where to be found so I have a real fond appreciation for these.
I just love these Classic Peanut Butter Cookies. They do require overnight refrigeration as it really keeps them from spreading too thin and helps with doing the traditional scoring on the top. In my opinion that really makes them look like Classic Peanut Butter Cookies!!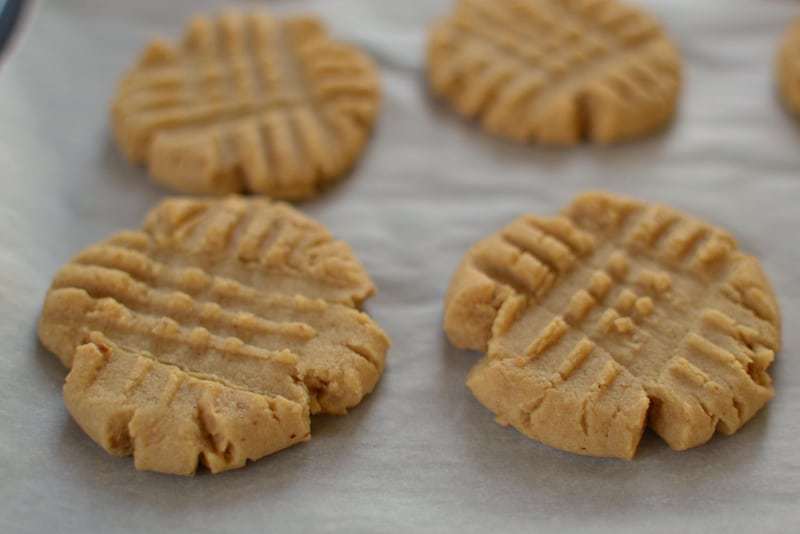 Now don't over bake these cookies. As with most cookies these are best not browned too much. Just let them cool on the cookies sheets for about ten minutes and them transfer (every so gently) to cookie cooling racks. Once fulled cooled they handle pretty well.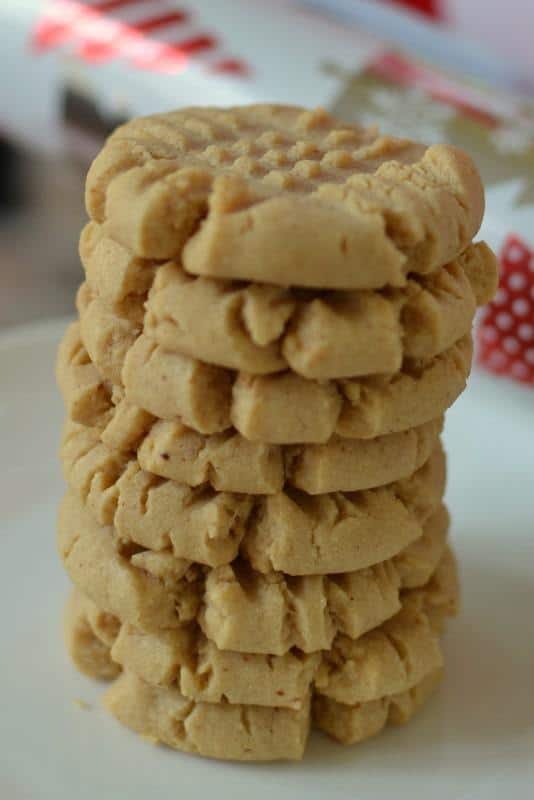 They can be frozen ahead of time. I pack all my cookies in doubled Ziploc freezer bags and place them in sturdy glad-ware containers. When defrosting take them out of the containers frozen and place on serving trays or platters uncovered. Never allow them to defrost in the plastic and the containers. The condensation that builds in there will ruin the cookies.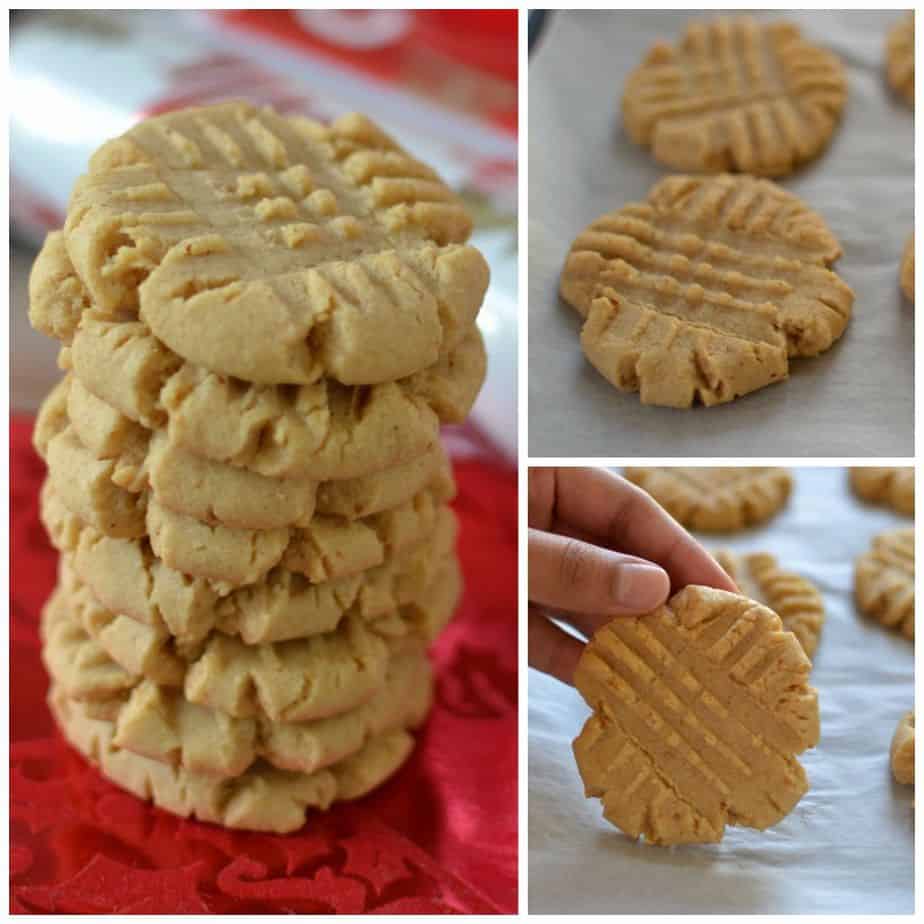 Classic Peanut Butter Cookies
Ingredients
3 cups flour
1 teaspoon baking powder
1 1/2 teaspoons baking soda
1/4 teaspoon salt
1 cup butter softened
1 1/4 cups chunky peanut butter
1 cup sugar
1 cup brown sugar
2 eggs
1 teaspoon vanilla
Instructions
In medium bowl combine flour, baking powder, baking soda and salt.
Using mixing beat butter and peanut butter until smooth and creamy. Add sugar and beat until smooth and creamy. Add eggs and vanilla and mix just until incorporated.
Beat flour mixture into butter mixture in 3-4 parts scraping bowl and beaters. Cover and refrigerate overnight.
Preheat oven to 350 degrees.
Roll dough into 1 inch balls and place on parchment covered baking sheet. Using fork make a crisscross pattern. Bake for 9-10 minutes. Cool for ten minutes on the baking sheet and then using spatula carefully remove to cookie cooling racks.
https://www.smalltownwoman.com/classic-peanut-butter-cookies/
Other recipes you will love!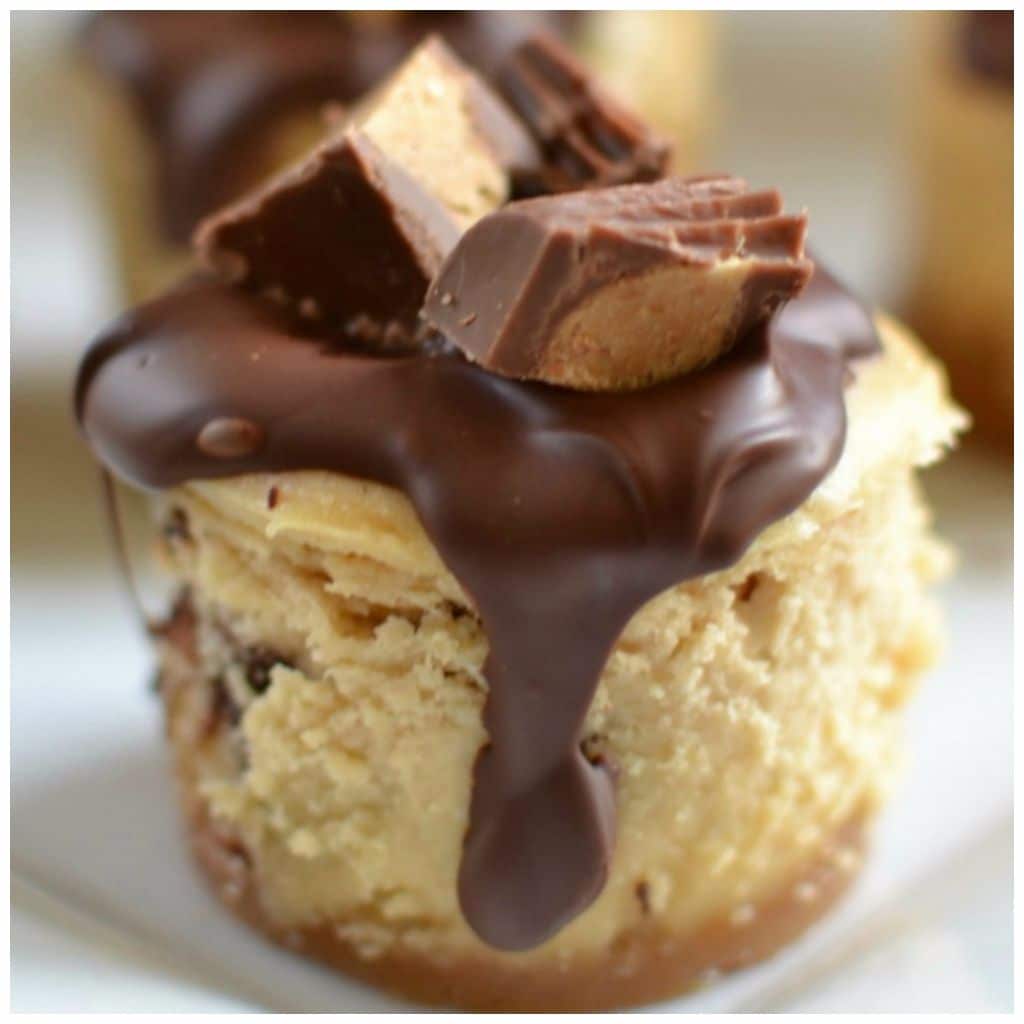 Mini Peanut Butter Cheesecakes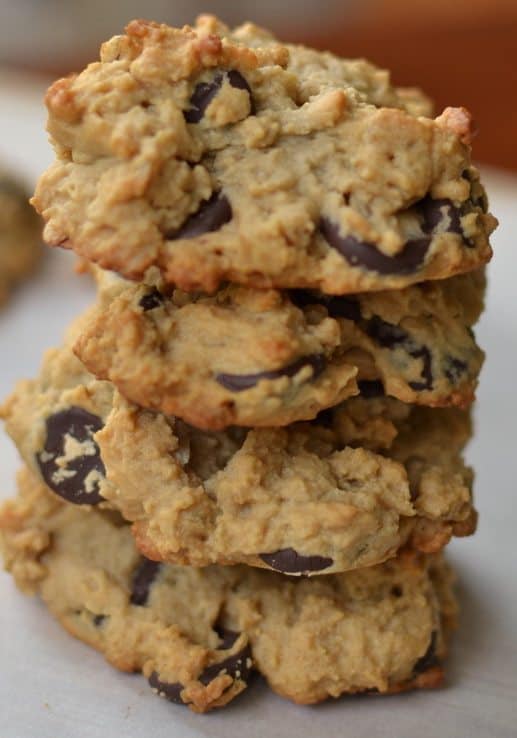 Peanut Butter Oatmeal Chocolate Chip Cookies