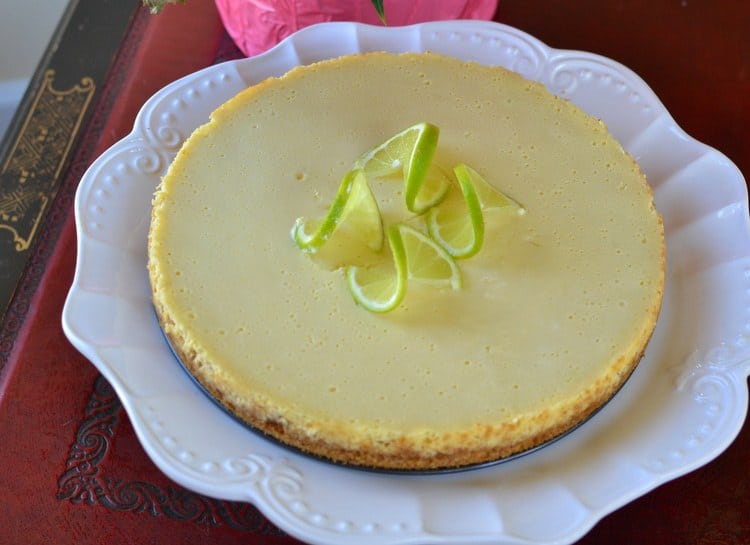 Lets try to wish Spring here by making a key lime pie. Nothing tastes quite as fresh as limes. Is your mouth watering yet? I made mine in springform pan but you can use a pie pan.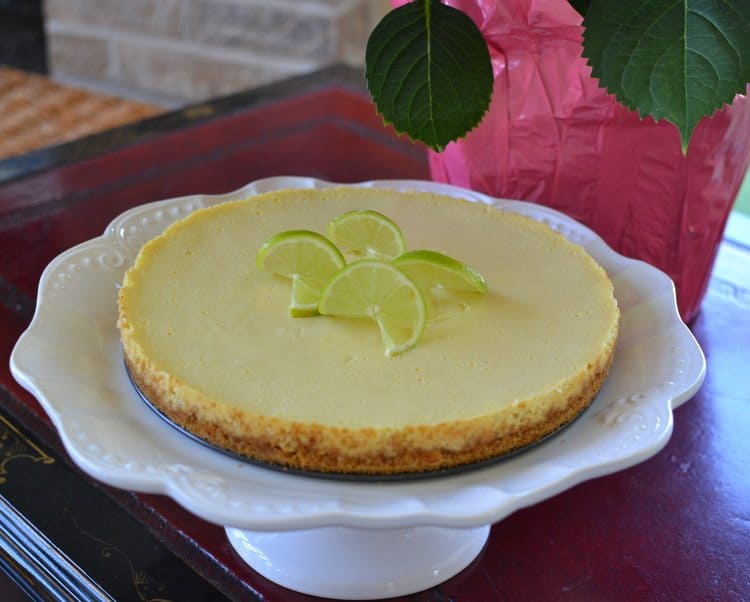 This pie is so darn delectable that it makes my mouth water!! The cake must cool for a minimum of two hours. I chilled mine overnight before releasing from the springform pan.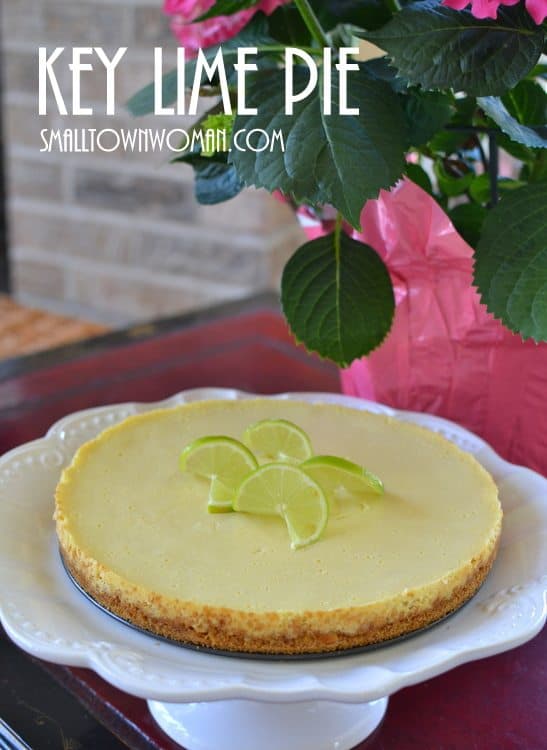 Enjoy an early taste of Spring!! Yummy!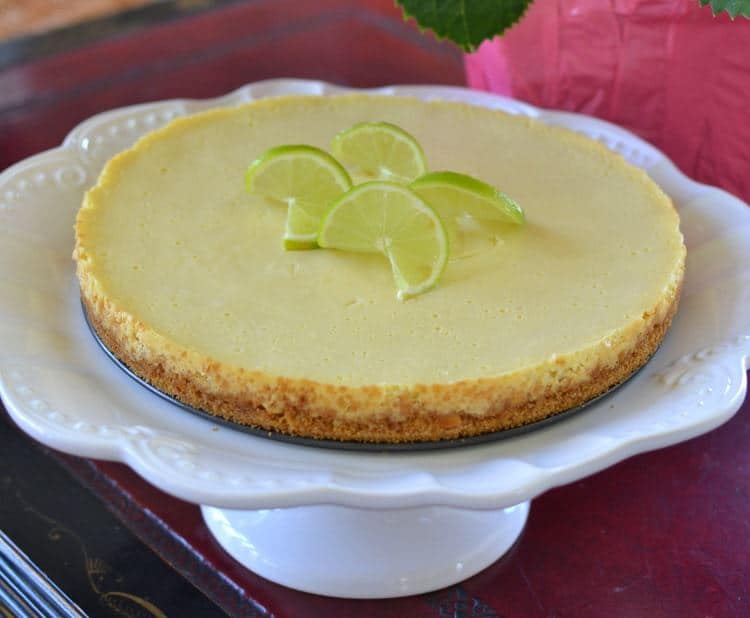 Key Lime Pie
2014-02-23 19:23:21
Ingredients
1 1/2 cups graham cracker crumbs
1/4 cup sugar
3 ounces premium white chocolate finely chopped
1/3 cup melted butter cooled
2/3 cup plain lowfat Greek yogurt
3/4 cup key lime juice
2 teaspoon grated lime peel
2 large egg yolks
1 can sweetened condensed milk
Instructions
Combine graham cracker crumbs, sugar and white chocolate finely chopped. Pour the melted butter slowly over the graham cracker mixture while combining with a fork.
Press the graham cracker mixture into a springform pan or pie pan. Bake at 350 degrees for 8 minutes.
Mix the Greek yogurt, key lime juice and grated lime peel for a minute or two. Add the egg yolks and the sweetened condensed milk. Mix for two minutes.
Pour into the prebaked pie crust and bake for 15 minutes at 350 degrees.
Chill for at least 2 hours or better yet overnight.
Notes
For an added touch add some lime slices for garnish.
Small Town Woman https://www.smalltownwoman.com/