This easy and quick Cinnamon Sugar combines the perfect cinnamon sugar ratio for all your cooking and baking needs. Make your own cinnamon sugar and keep a batch mixed for sprinkling on freshly fried doughnuts or ice cream, making cinnamon toast, or mixing with fresh fruit and Greek yogurt.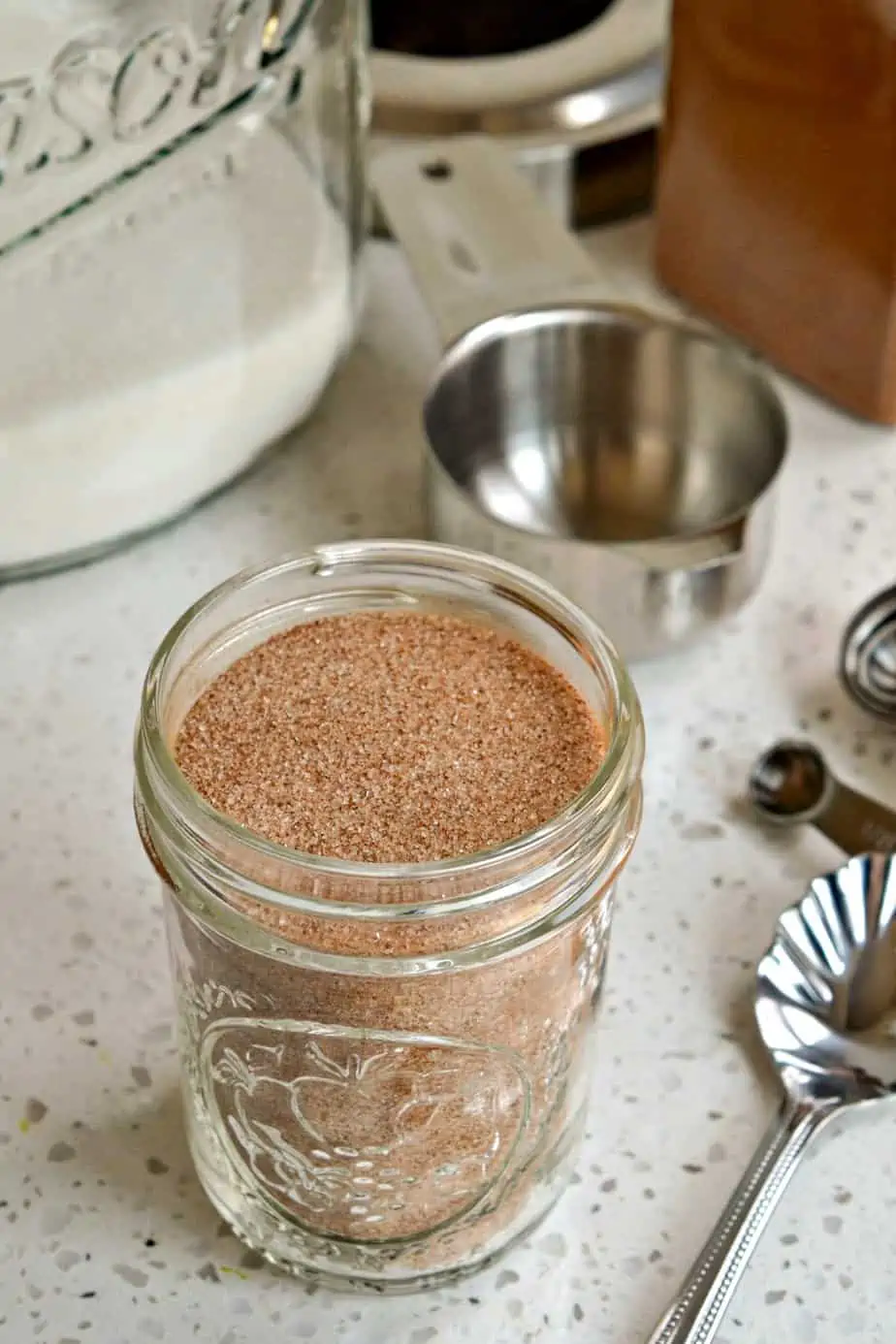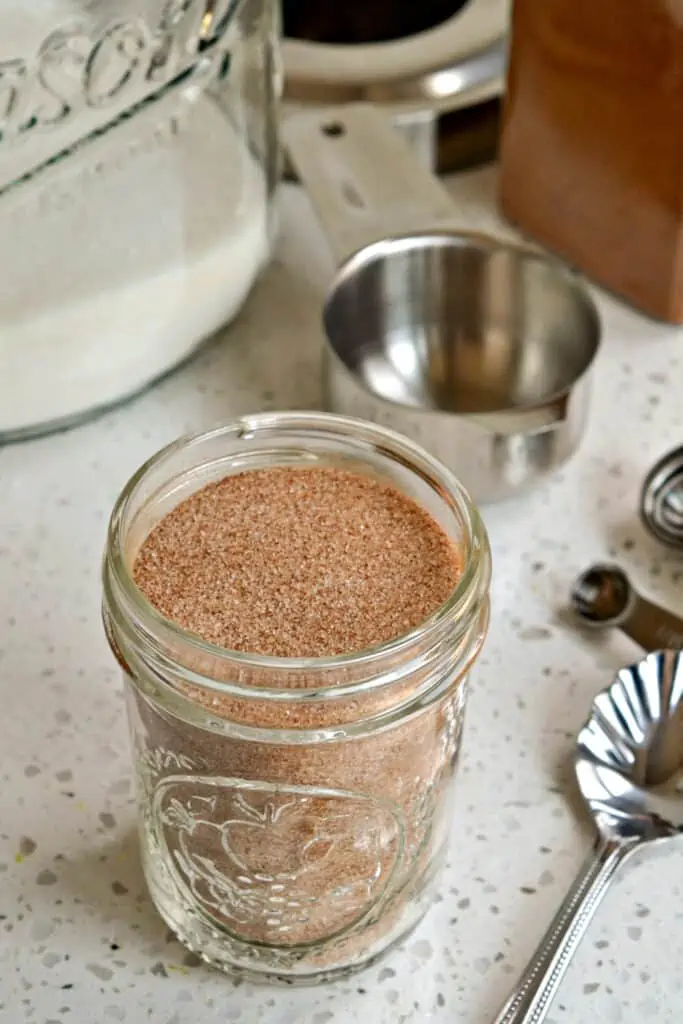 The perfect blend
Growing up, I remember my Mom having a shaker full of cinnamon sugar for us all the time. It was often her saving grace as we were allowed to make our own simplified version of cinnamon toast on the weekends. This allowed my parents to get just a little bit more time to sleep. We would grab the Wonder Bread, toast it, slather it with butter and sprinkle it with a generous helping of cinnamon sugar. This was pure heaven for us. It worked easily and quickly enough for us to enjoy our Saturday morning cartoons.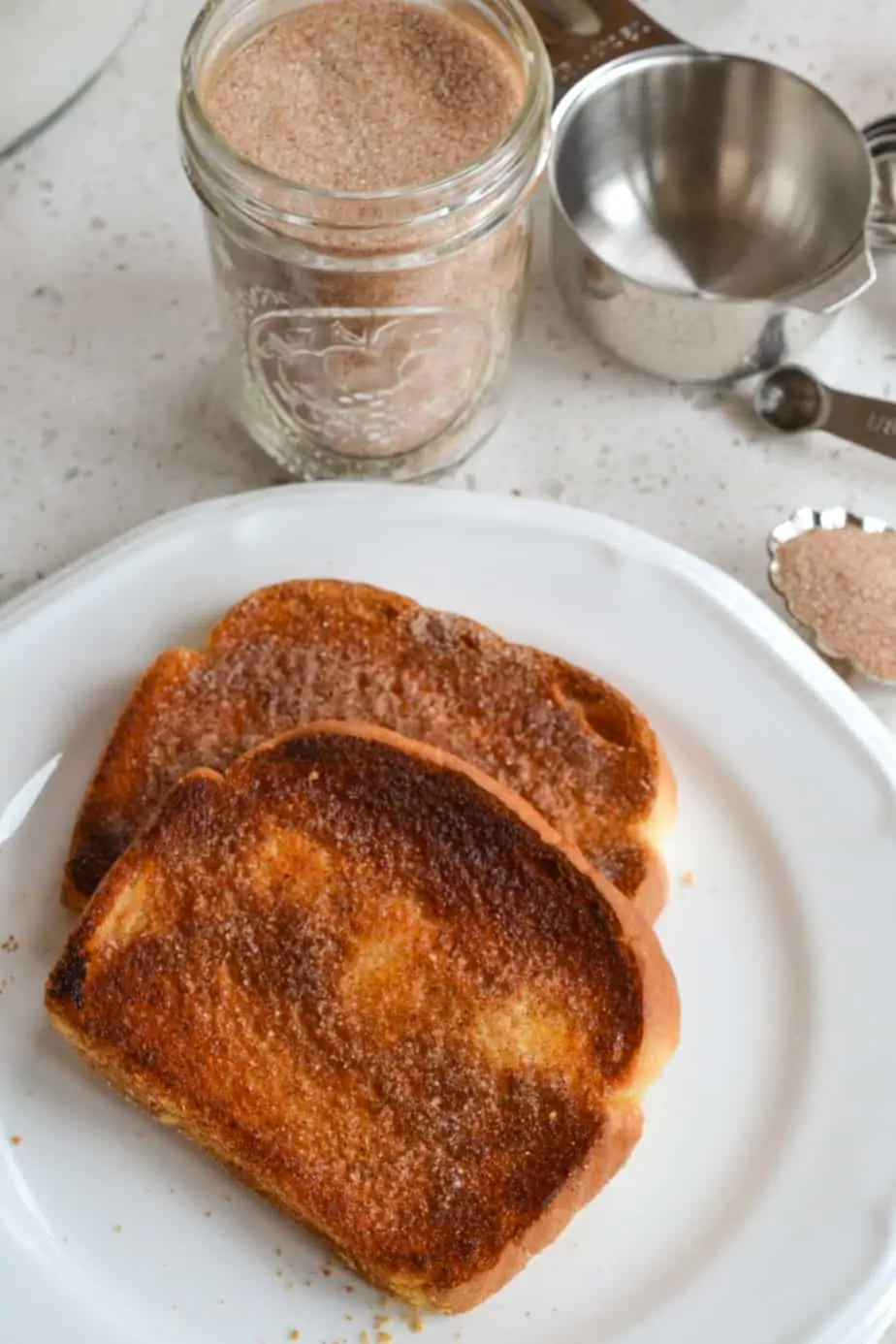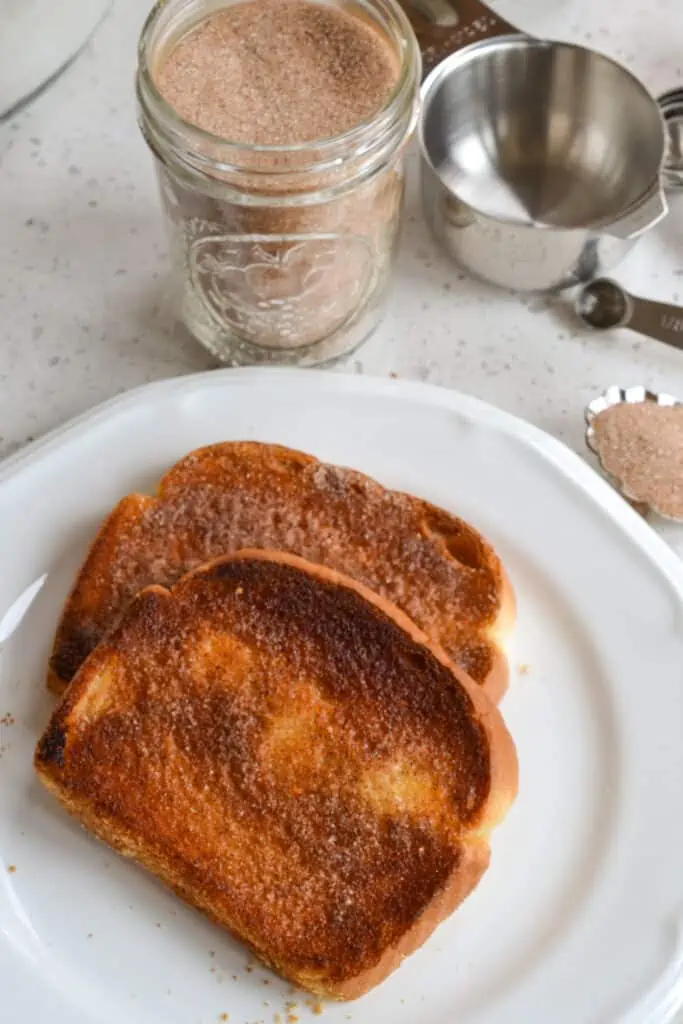 Perhaps this all-too-familiar story takes you back to your childhood. Now for my own kiddos (keep in mind that I did not have seven children), I spread the soft butter on bread, sprinkle it with cinnamon sugar, and place it under the broiler on low for about two minutes. The end result is cinnamon bread that is slightly crunchy on the top while soft in the middle and so full of flavor. The smell emanating from the oven will knock your socks off. Both kids and adults alike love the taste of this cinnamon toast.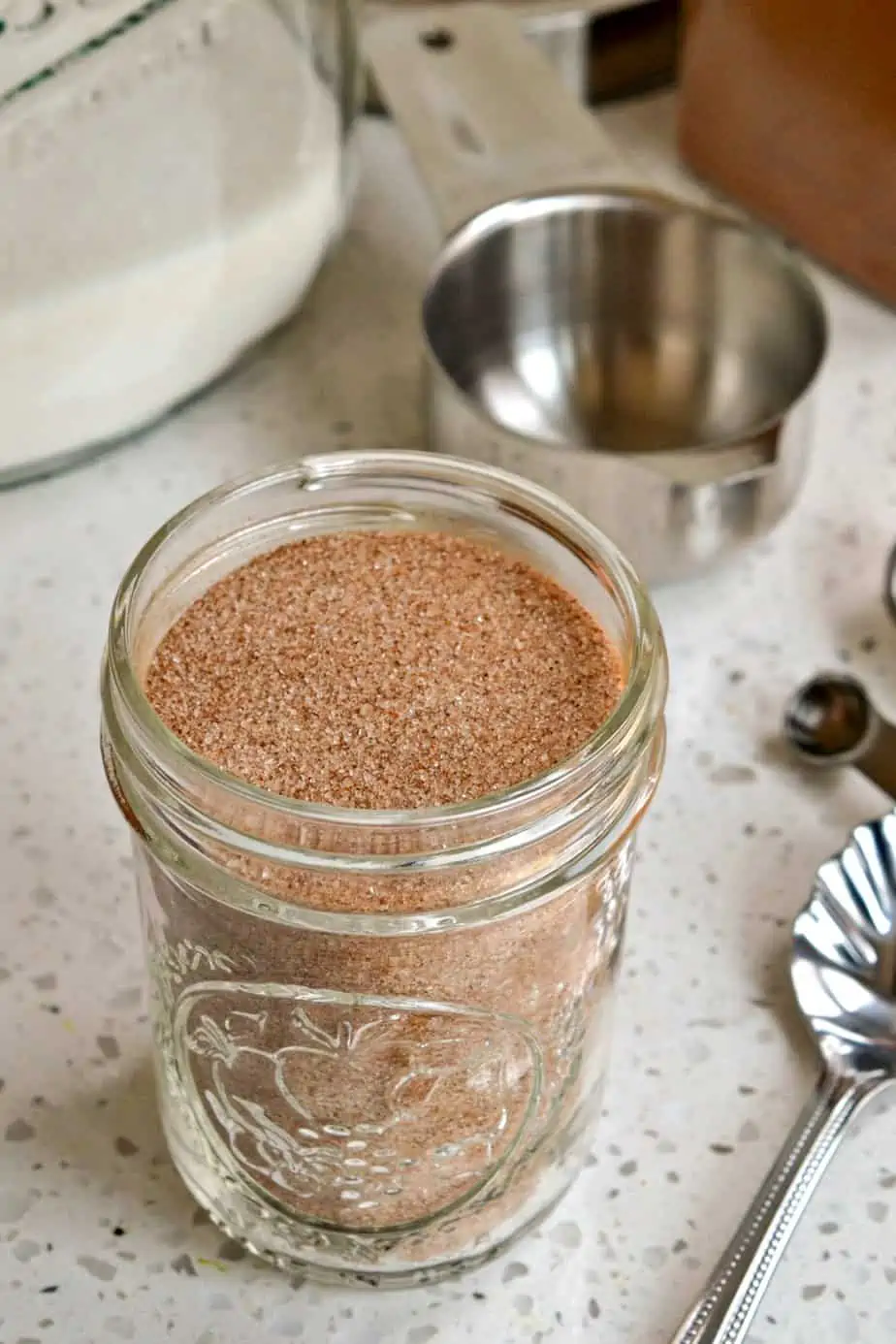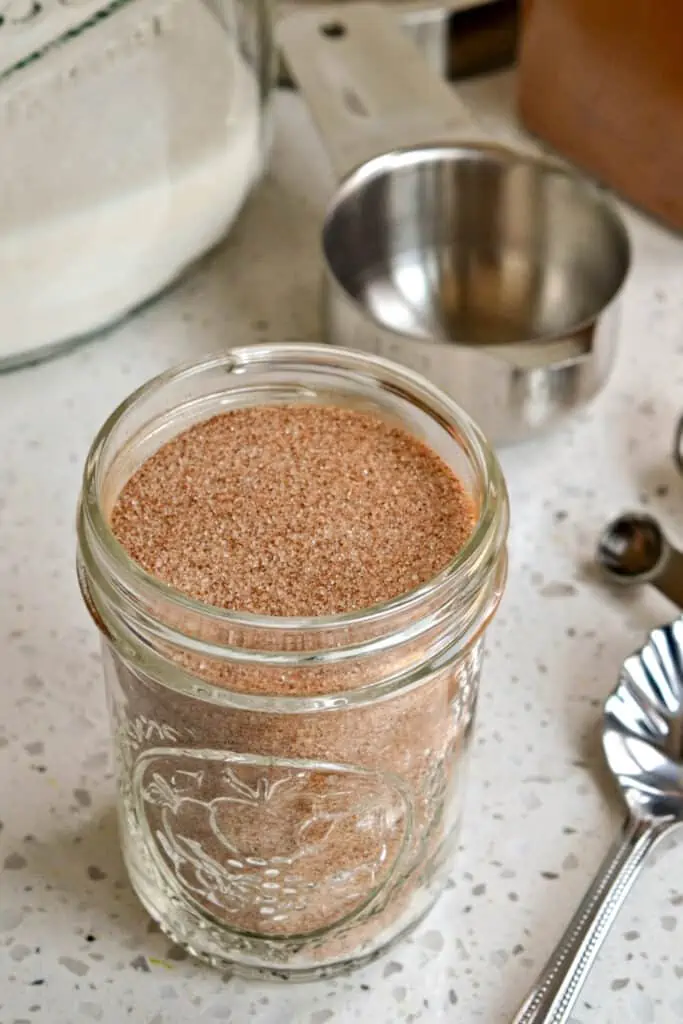 Fun ways to use Cinnamon Sugar Spice
Sprinkle over fresh fried or baked doughnuts
Toss a little in with a mixture of fresh fruit and Greek Yogurt.
Sprinkle over the top of a fruit pie or fruit cobbler. My favorites are apple, blueberry, and peach.
Toss with chopped pecans or walnuts and sprinkle over cakes, muffins, or quick bread before baking.
Sprinkle in your oatmeal or cream of wheat cereal. Or sprinkle over pancakes or waffles.
Enjoy a little in your rice pudding or tapioca.
Sprinkle over French toast or pancakes.
Make cinnamon toast just by slathering butter on one side of a slice of bread. Sprinkle that side with cinnamon sugar and place it on a baking sheet covered with parchment paper or aluminum foil. Put under the broiler for about 2 minutes or until lightly browned. Watch the broiler closely.
Sprinkle over snickerdoodle cookies before baking.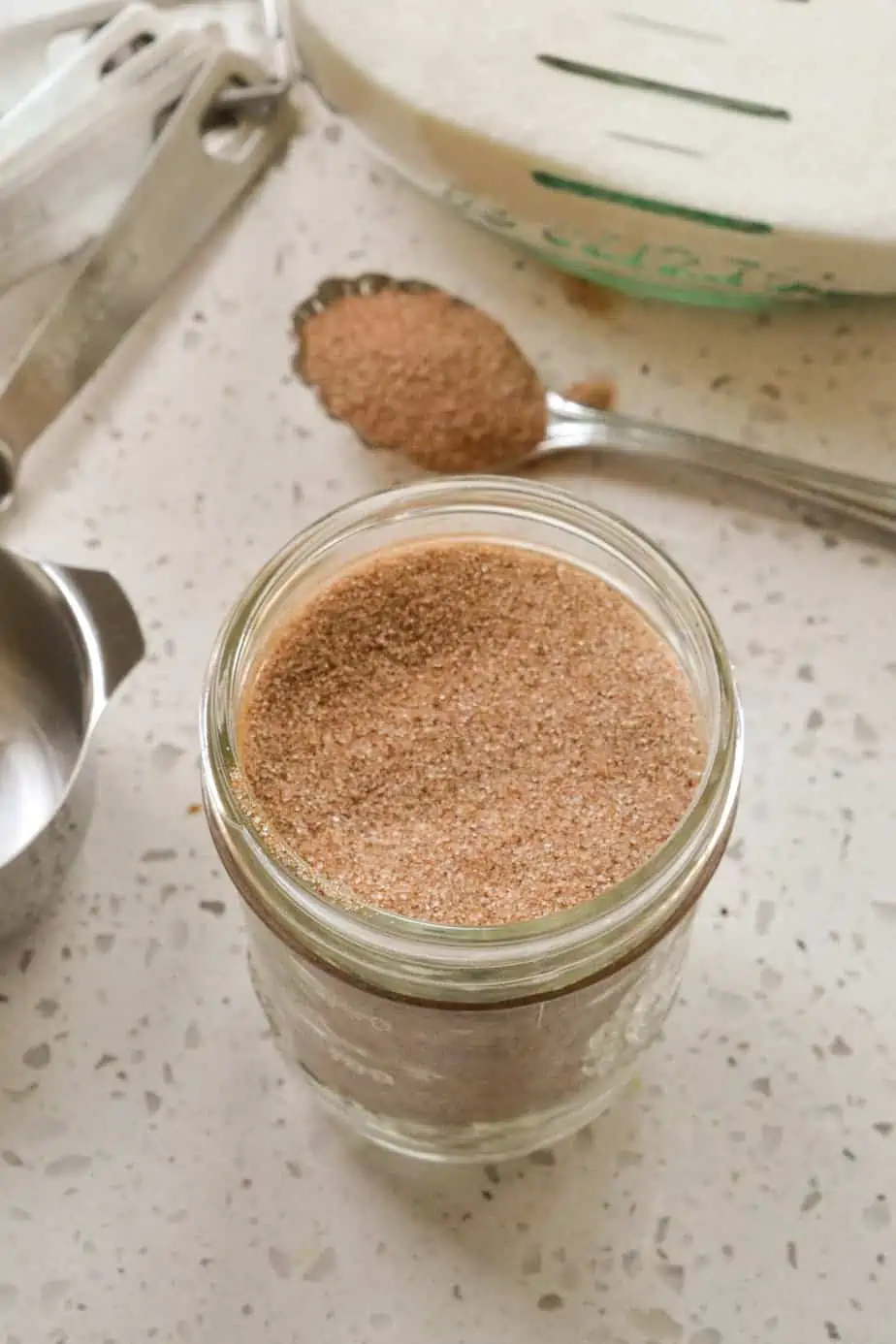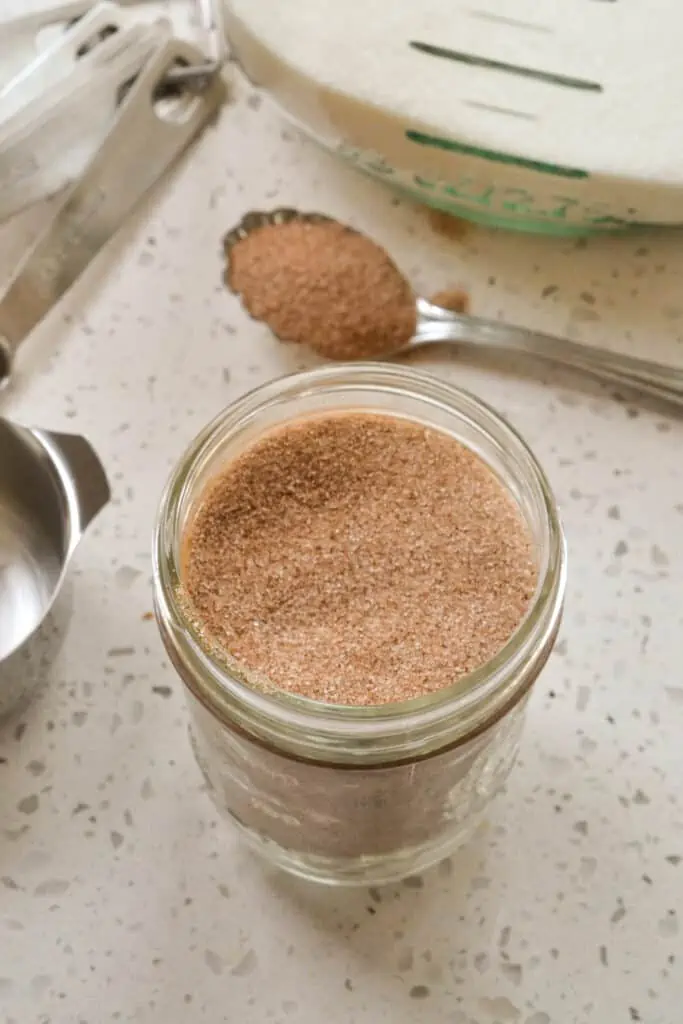 Recipes to use Cinnamon Sugar on
Print
Easy Cinnamon Sugar Blend
This fun and easy Cinnamon Sugar with the perfect ration of cinnamon comes together in less than 1 minute.  It is delicious on hot cereals, fresh donuts, and rice pudding, and sprinkle over muffins, quick-breads, cakes, and pies before baking.  Mix up a batch, store it in a glass jar in your kitchen and discover its many uses.  Repurpose a used spice jar with a shaker top for your new-found treat.  
Author:
Prep Time: 2 minutes
Total Time: 2 minutes
Yield: A little over 1/2 cup
Category: other
Method: bowl and spoon
Cuisine: American
1/2 cup granulated white sugar
1 1/2 tablespoons ground cinnamon
Instructions
In a small bowl, using a small whisk or fork, stir the sugar and ground cinnamon together.  Store in a glass or plastic shaker, glass canning jar with a tight-fitting lid, or plastic zipper storage bag.
Notes
Brown sugar can be substituted for granulated white sugar on a 1:1 ratio. 
Keywords: cinnamon sugar, cinnamon sugar ratio, how to make cinnamon sugar, cinnamon sugar recipe, cinnamon sugar toast
On the hunt for more delicious recipes?  Follow Small Town Woman on Facebook, Pinterest, and Instagram.
https://www.smalltownwoman.com/wp-content/uploads/2019/05/Beth-1.pdf