Parmesan Herb Potatoes are easy, quick and delicious making them an excellent side. They are red potatoes coated in herbs and Parmesan and baked to crispy golden perfection.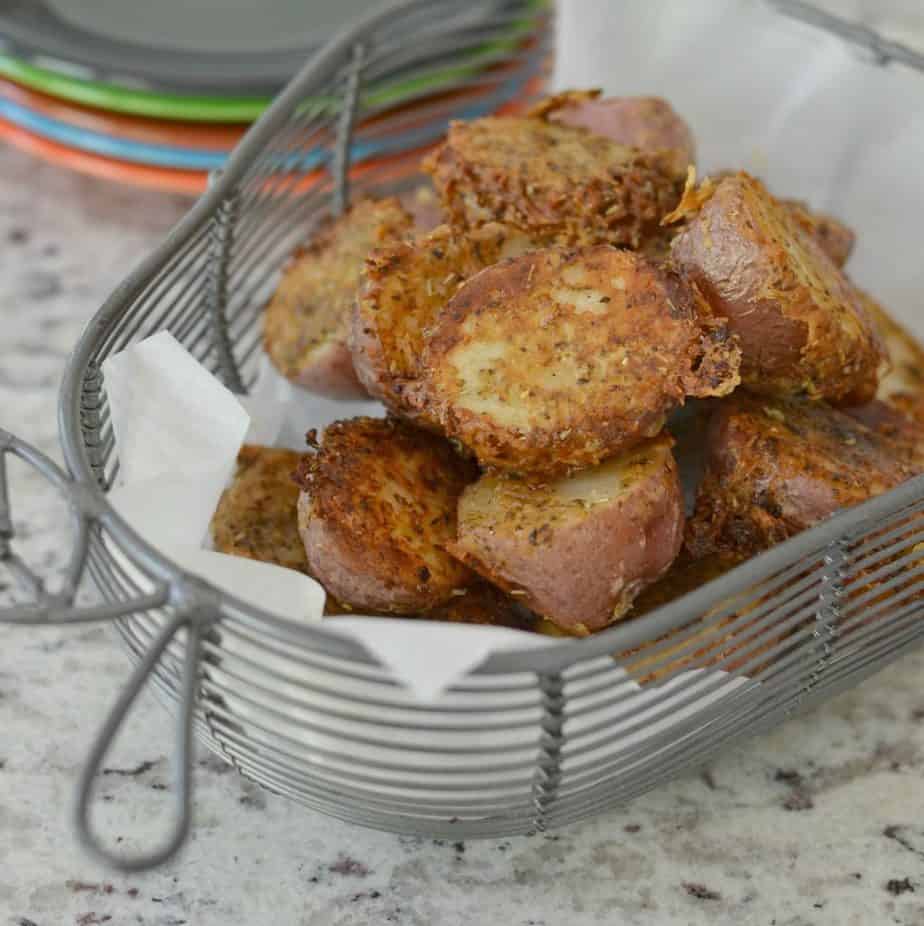 Boy summer is here at last and with it comes endless activities and events. All fun but nevertheless very busy.  These Parmesan Herb Potatoes are the best.  They are so easy and all the combining of ingredients is best done in a one gallon storage bag so clean up is a breeze. They are perfect with steak, roast, grilled and baked chicken, and even fried fish.  I use small red potatoes cut in half but the larger ones will work as well if they are cut in wedges. Here are a couple of helpful hints to make sure this goes off without a hitch.
Dry the potatoes well after washing and slicing
Buy really good quality Parmesan cheese.  It really does make a difference
Place the potatoes fairly close to each other on the cookie sheet because Parmesan has a tendency to melt and you want it to stick to the next potato.  When you flip them over you can spread them out.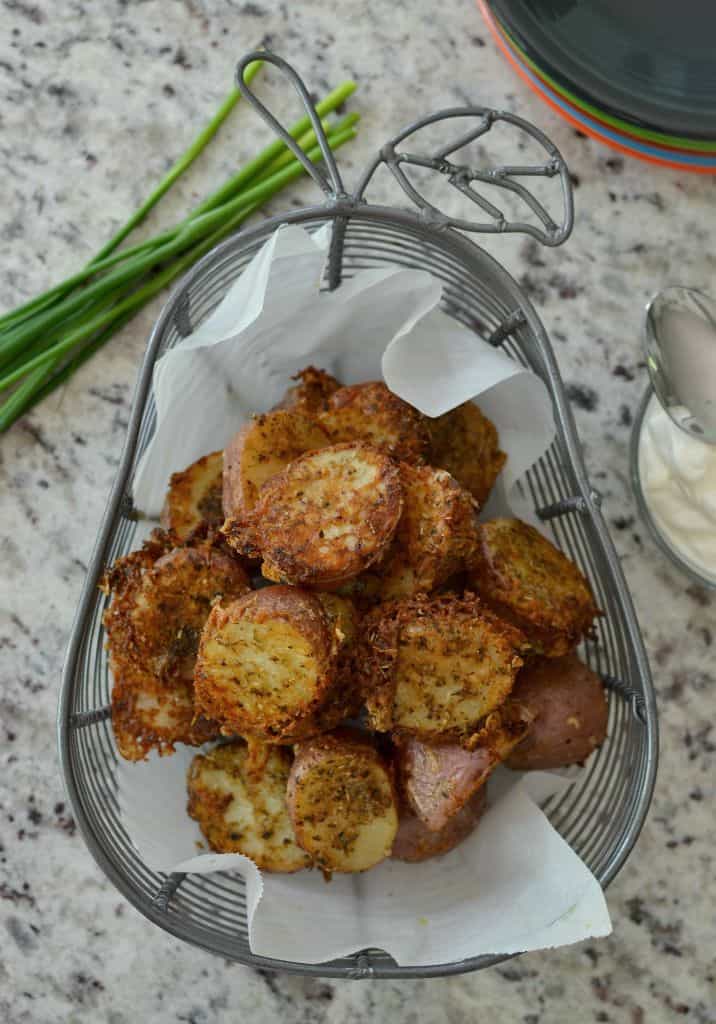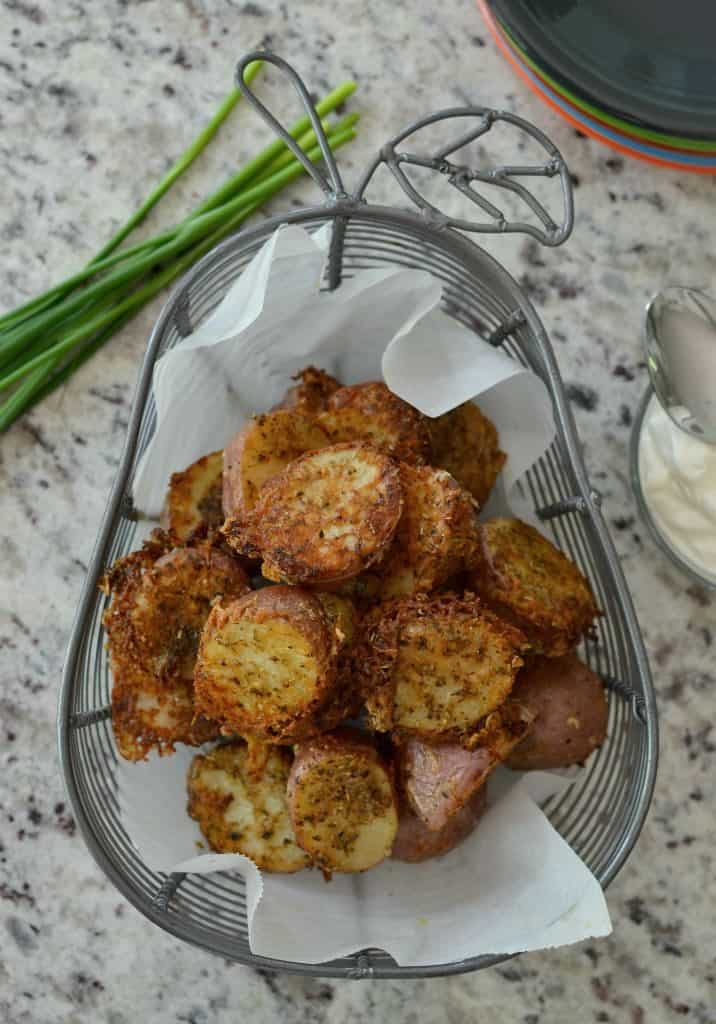 Are you a big spuds fan? We are huge spud fans!! Here are several of my favorite potato recipes for your enjoyment!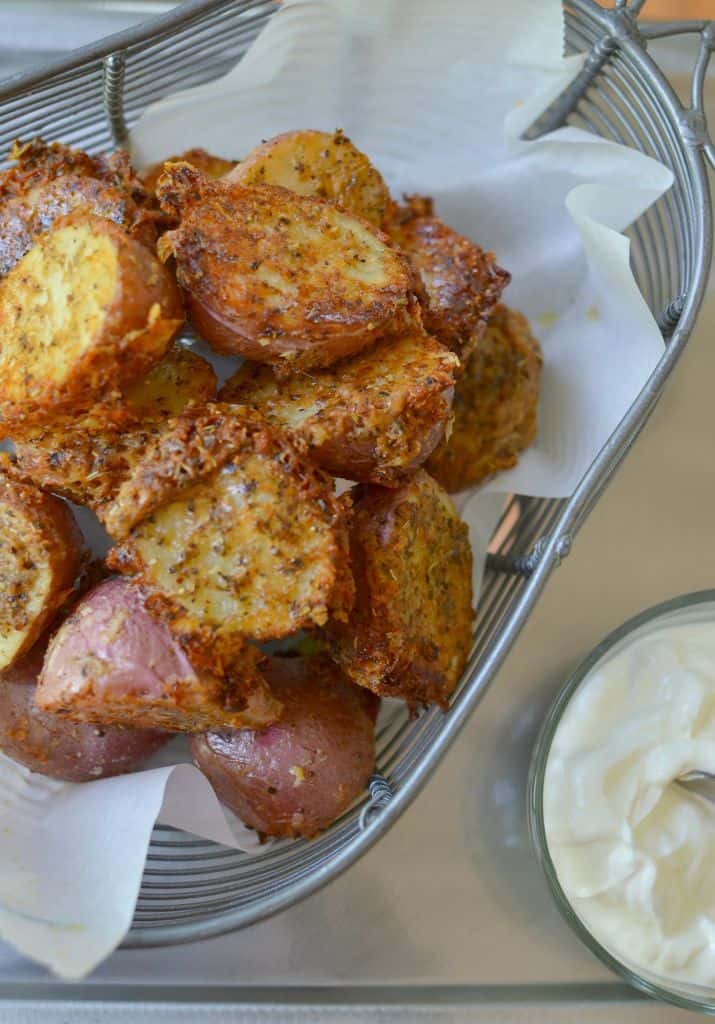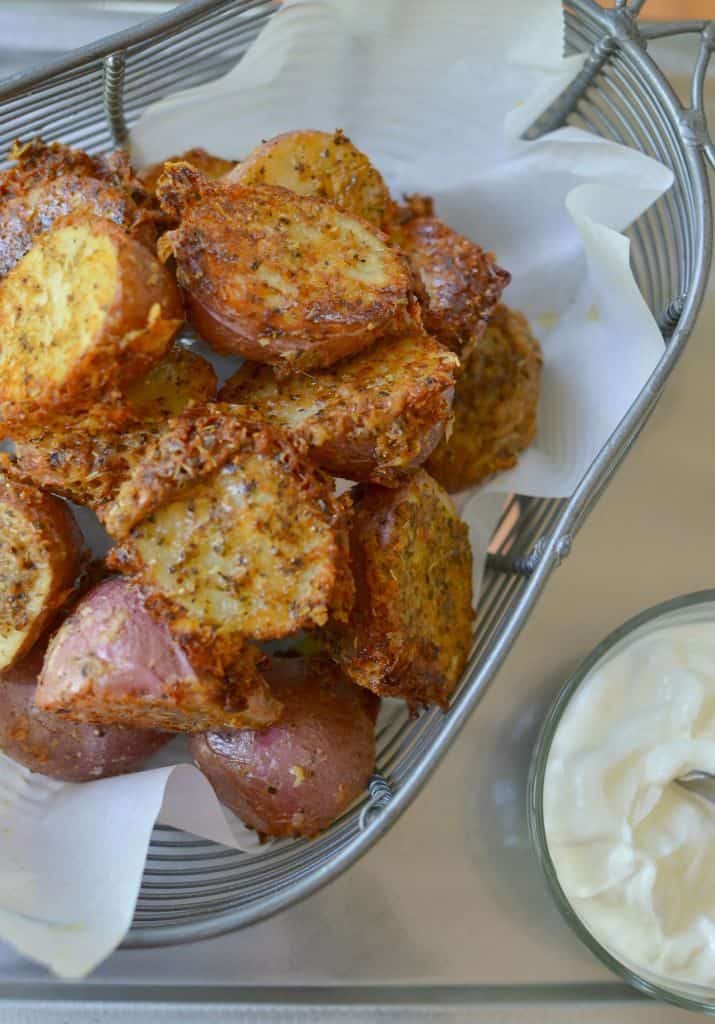 These Parmesan Herb Potatoes cook in about thirty minutes and they make an excellent  appetizer served with bleu cheese cream sauce or spicy chipotle ketchup.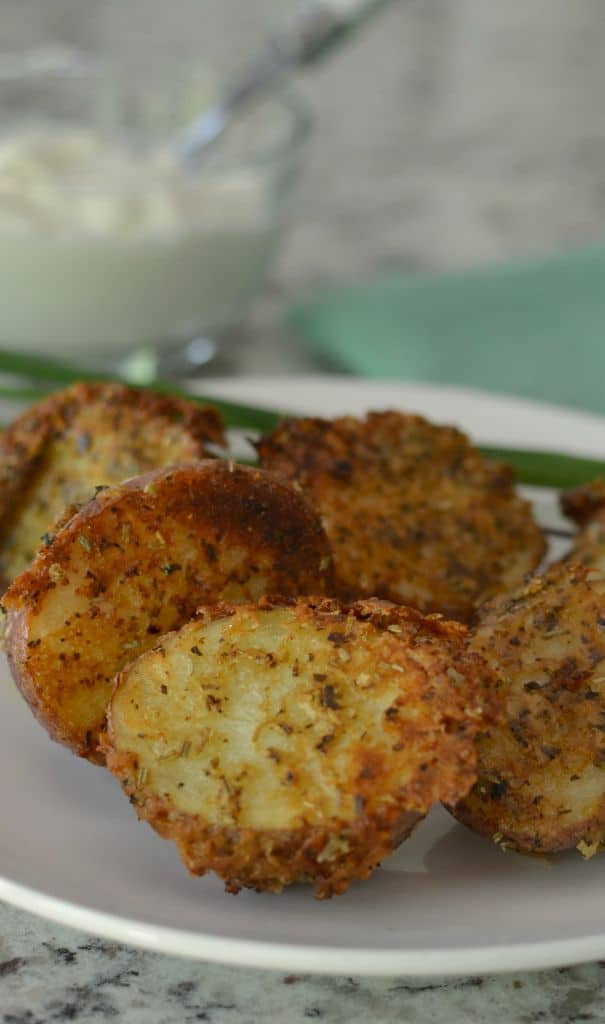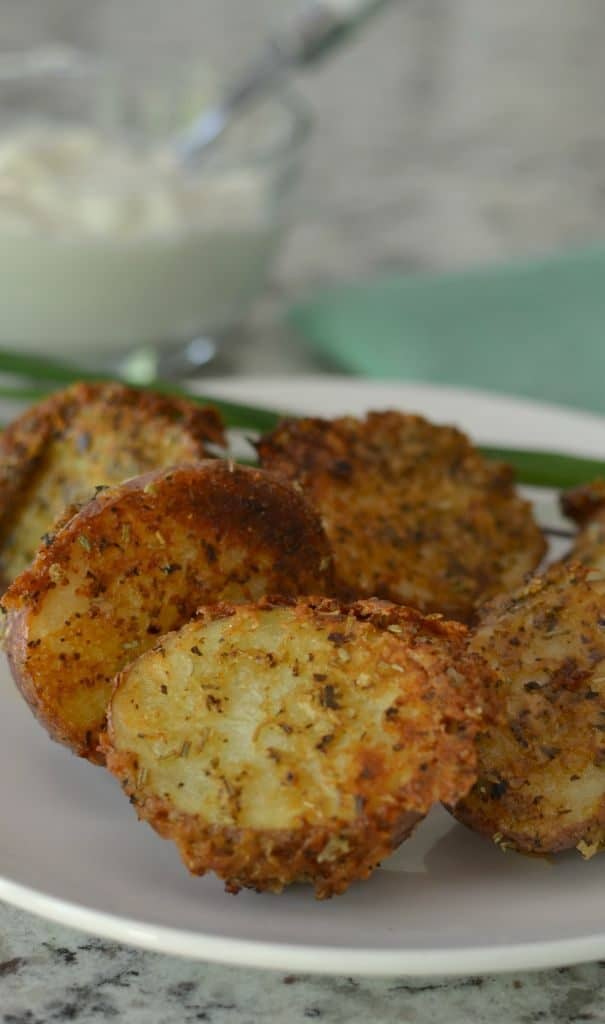 They are dependable, delectable and oh so easy!  Put these Parmesan Herb Potatoes on your to try list today.  You and yours will be tickled pink that you did.

Print
Parmesan Herb Potatoes
Scale
Ingredients
2 lbs small red potatoes cut in half
2 tablespoons olive oil
1/2 teaspoon basil
1/2 teaspoon rosemary
1/2 teaspoon oregano
1/2 teaspoon garlic powder
1/2 teaspoon onion powder
1 teaspoon salt
1/4 teaspoon black pepper
2/3 cup finely grated fresh Parmesan
Instructions
Preheat oven to 375 degrees.
Place potatoes in one gallon storage bag. Add olive oil and shake to coat all the wedges. Add basil, rosemary, oregano, garlic powder, onion powder, salt and pepper to bag. Shake to coat well. Add the Parmesan cheese and shake to coat.
Spray cookie sheet heavily with olive oil or nonstick spray. Arrange potatoes flesh side down in single layer on cookie sheet pressing any loose Parmesan/spice mixture back on to the flesh side of the potatoes as you scoop them out out of the bag. Bake for 25 minutes. Remove from oven and carefully flip potatoes so the flesh side is up. Bake for an additional 5-10 minutes or until golden brown.
Notes
When you flip the potatoes use a thin spatula so you can scoop under the Parmesan. I use the small red potatoes because they are easier to work with and they cook faster.
Other delicious Parmesan recipes!!