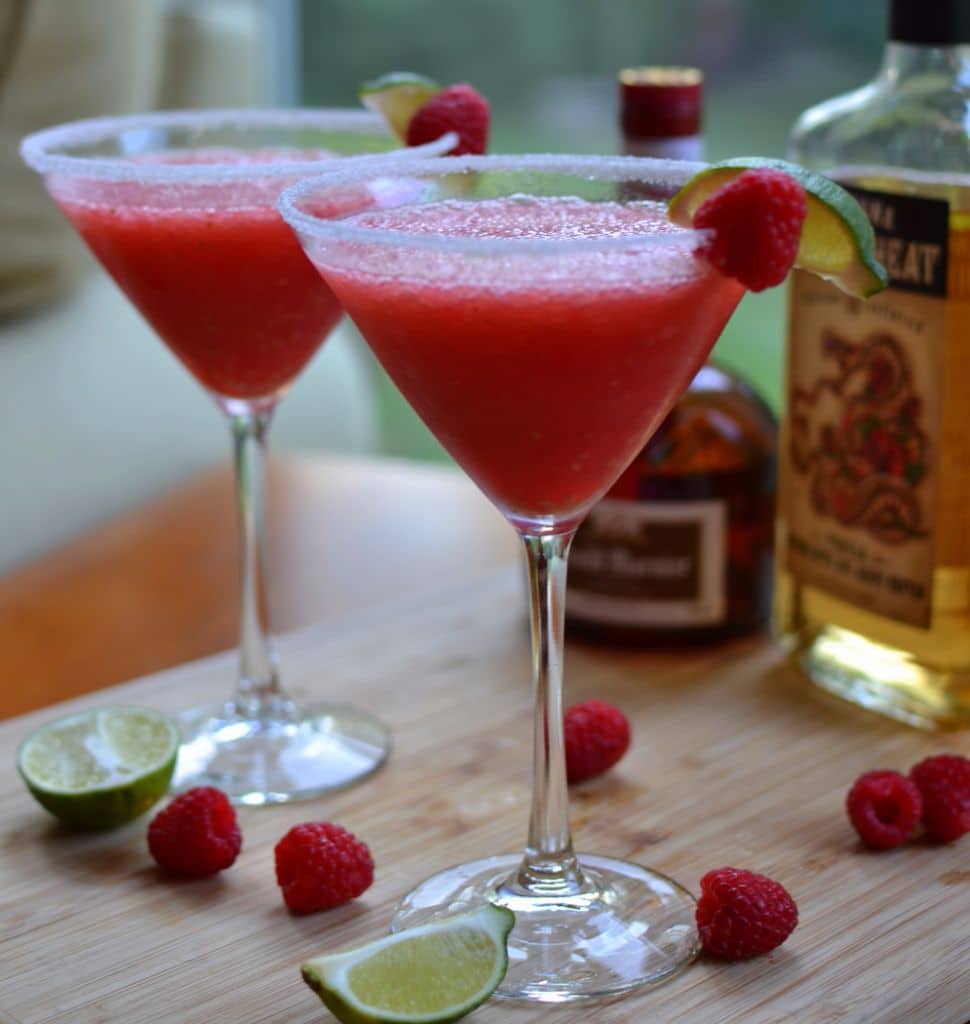 There is nothing quite like a Raspberry Margarita. Raspberries are delicate, sweet, flavorful and a favorite of all ages!!  Raspberries deliver a mouth-watering taste sensation!  Now combine that with a little tequila, Grand Marnier and lime and you have yourself a heck of a cocktail.  Served as a slushy ice cold refreshing beverage it is sure to cool you off on those hot summer days.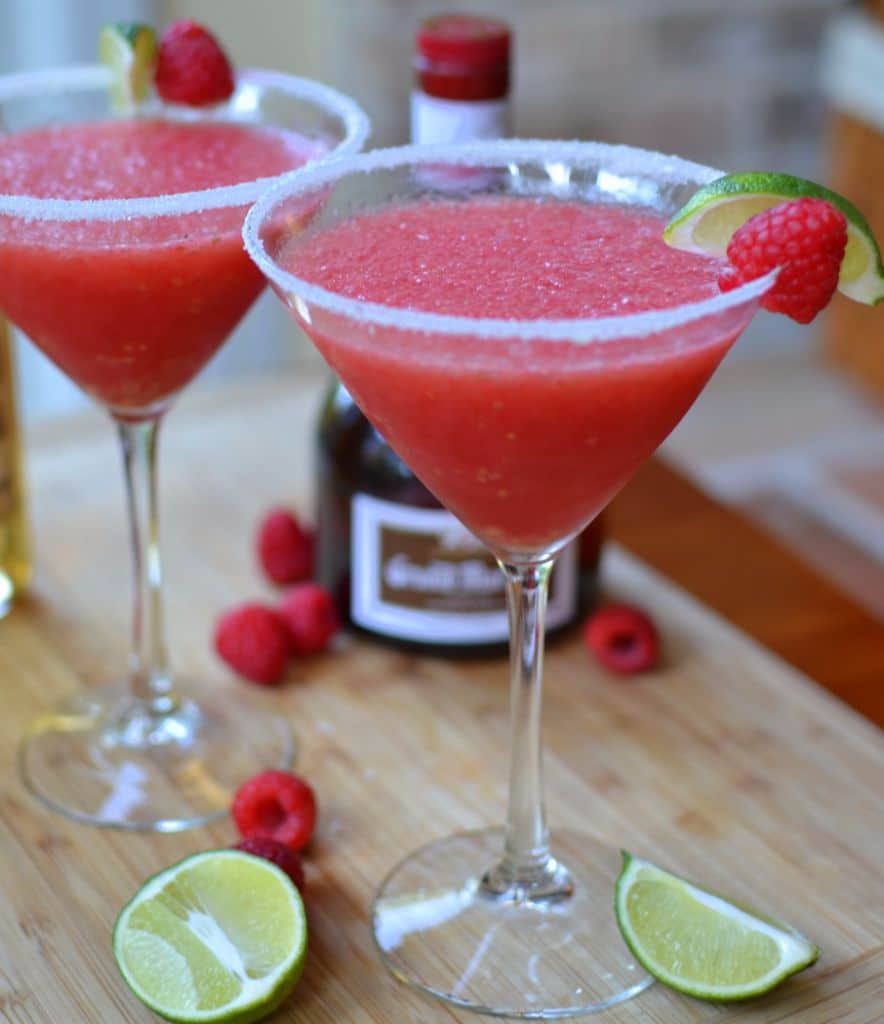 For a little added sweetness rim the glass with sugar.  After all raspberries are packed with flavor and a little bit of sweetness complements them perfectly.  When selecting raspberries, pick brightly colored, plump berries.  As with all berries avoid any that show signs of spoilage or mold.  Fresh raspberries are fragile and highly perishable.  Keep them in your refrigerator and use within two days.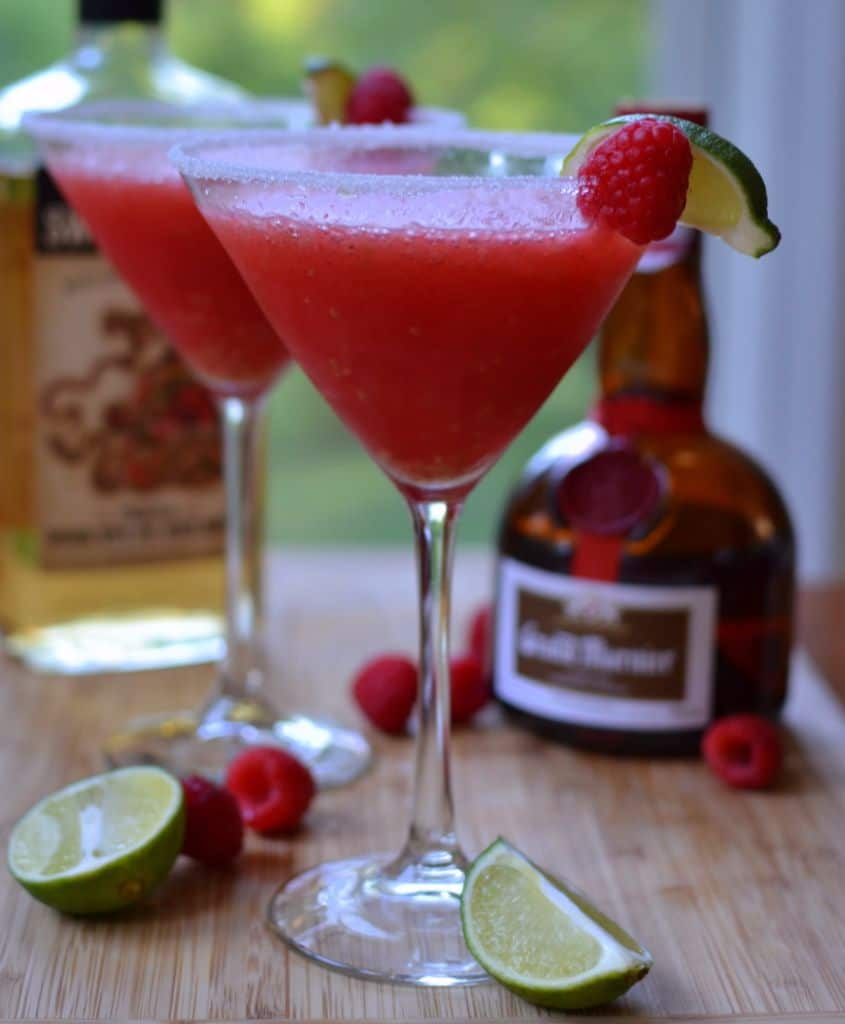 These Raspberry Margaritas take about five minutes to make so they are perfect for guests and parties.  I hope you enjoy them as much as we do!
Other margarita recipes you will love!
Print
Raspberry Margaritas
Scale
Ingredients
2–4 tablespoons sugar
2 cups fresh raspberries (reserve several berries for garnish)
1/2 cup Grand Marnier
1/2 cup gold tequila
1 tablespoon sugar
1/4 cup fresh lime juice
Lime slices for garnish
5–6 cups ice.
Instructions
Spread sugar over a plate. Rub the rim of the glass with lime juice and run moistened edge through sugar.
Blend raspberries, Grand Marnier, tequila, sugar and lime juice. Add ice and blend to desired consistency. Garnish with lime slices and raspberries.
Other cocktail recipes you are sure to enjoy!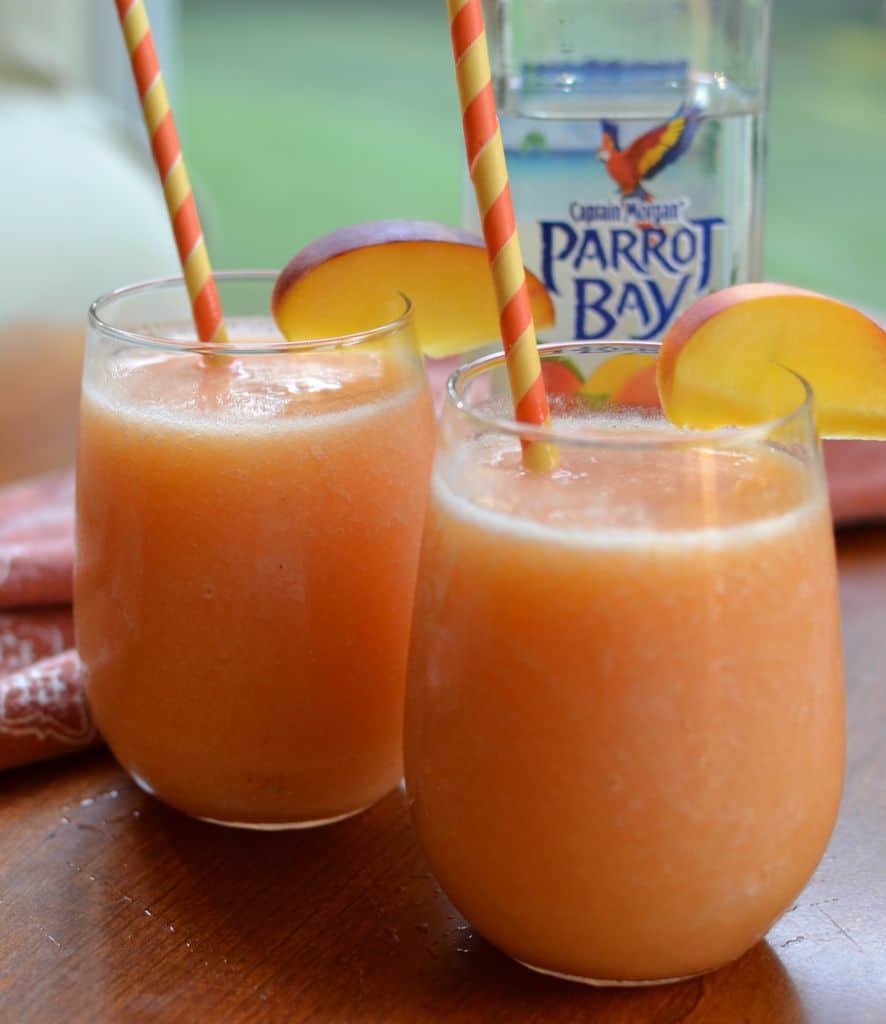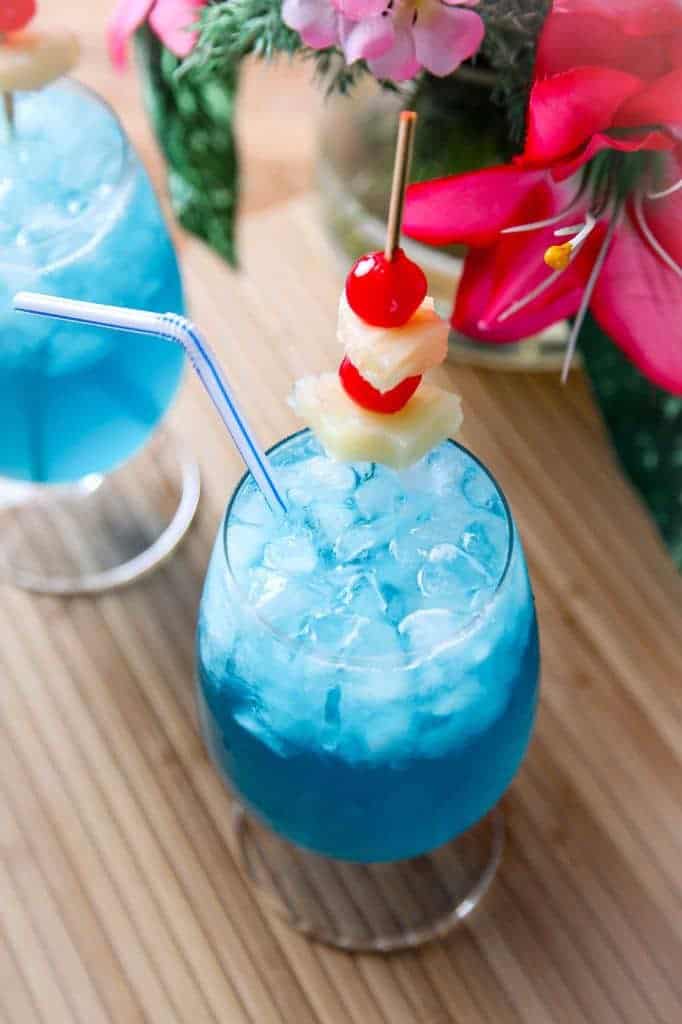 Blue Hawaiian  from my friend Baking Beauty
https://www.smalltownwoman.com/wp-content/uploads/2019/05/Beth-1.pdf