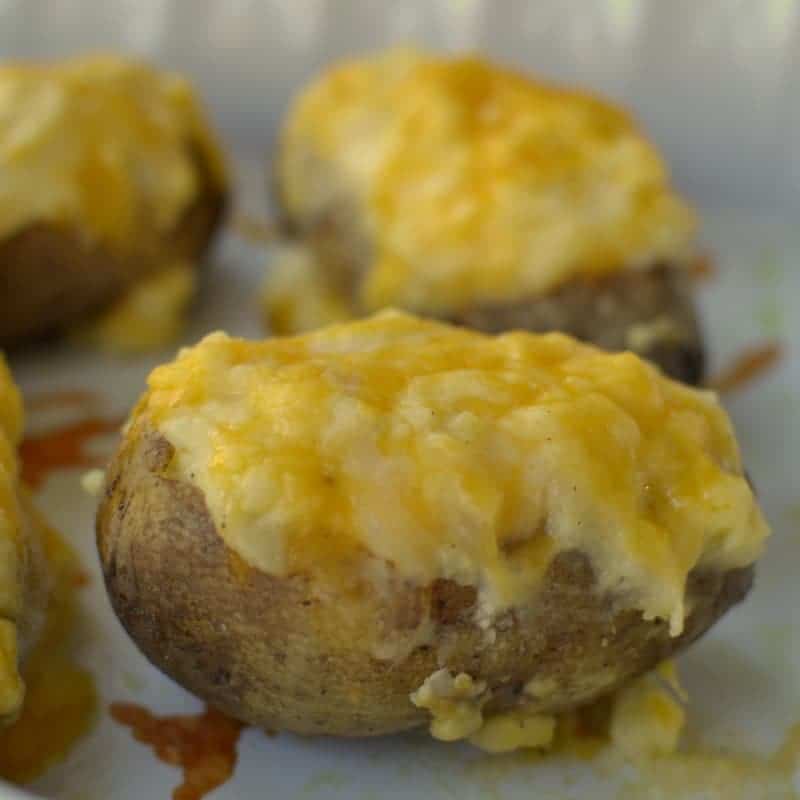 I love potatoes! I love comfort food! Now these Traditional Twice Baked Potatoes are the best of both worlds. There are all kinds of stuffed potatoes but these are the simple kind. They have just a handful of ingredients so the true flavors of nice creamy potatoes are in full force and not masked by other goodies. As I have said many times before sometimes it is the simple recipes in life that we hold so dear to our hearts. The ones that we have made a thousand times over.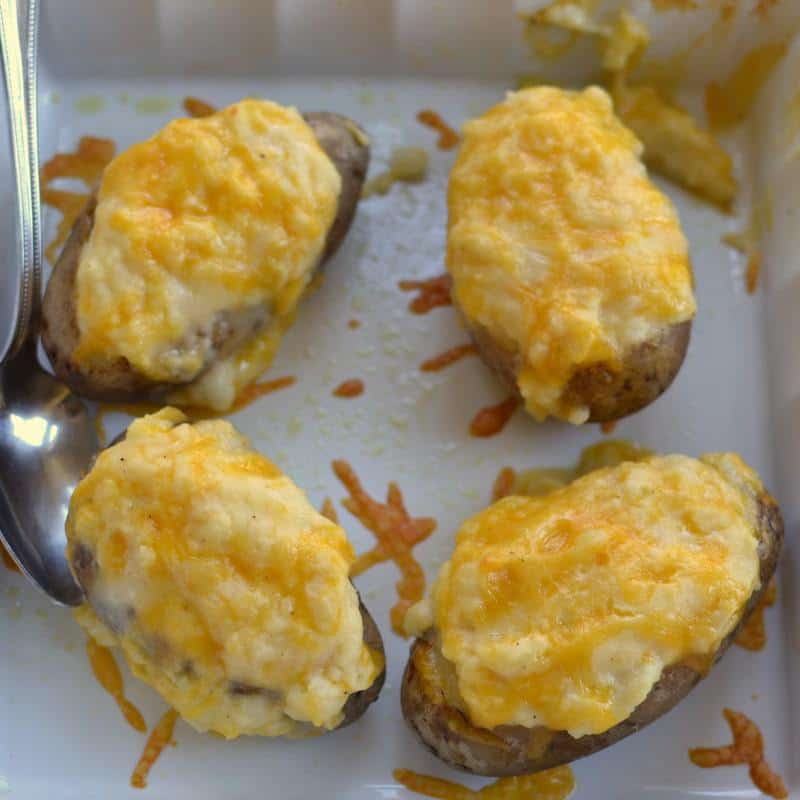 MY LATEST VIDEOS
I have been making these for years. They are as good now as they were thirty years ago. These Traditional Twice Baked Potatoes are filled with creamy potatoes mixed with sour cream, chicken broth, provel cheese, cheddar cheese and a perfect blend of spices. They are the perfect accompaniment to steak, chicken or fish. You can add bacon, scallions, onions, garlic or all of the above but I just wanted to present the traditional recipe. The one that kids adore. It is comparable to having baked mashed potatoes….now honestly life doesn't get much better than that!!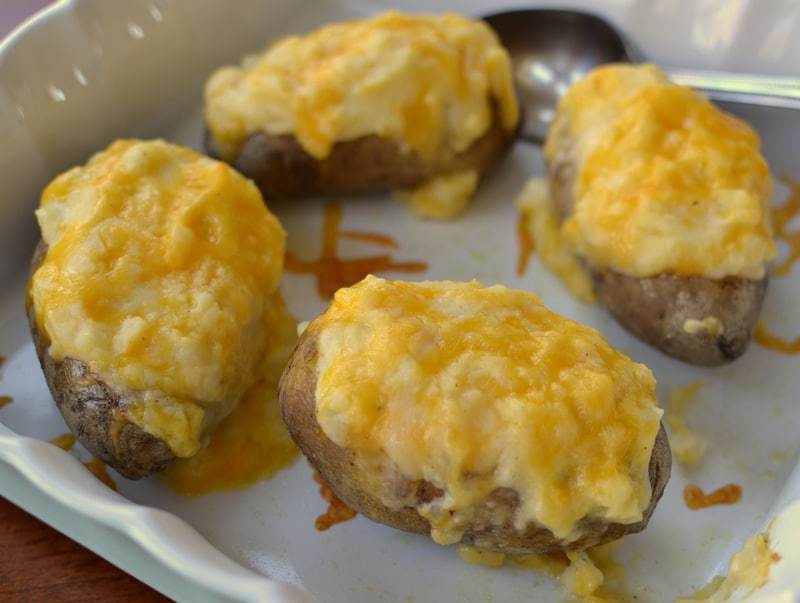 I hope you enjoy this easy yet delectable recipe as much as we do.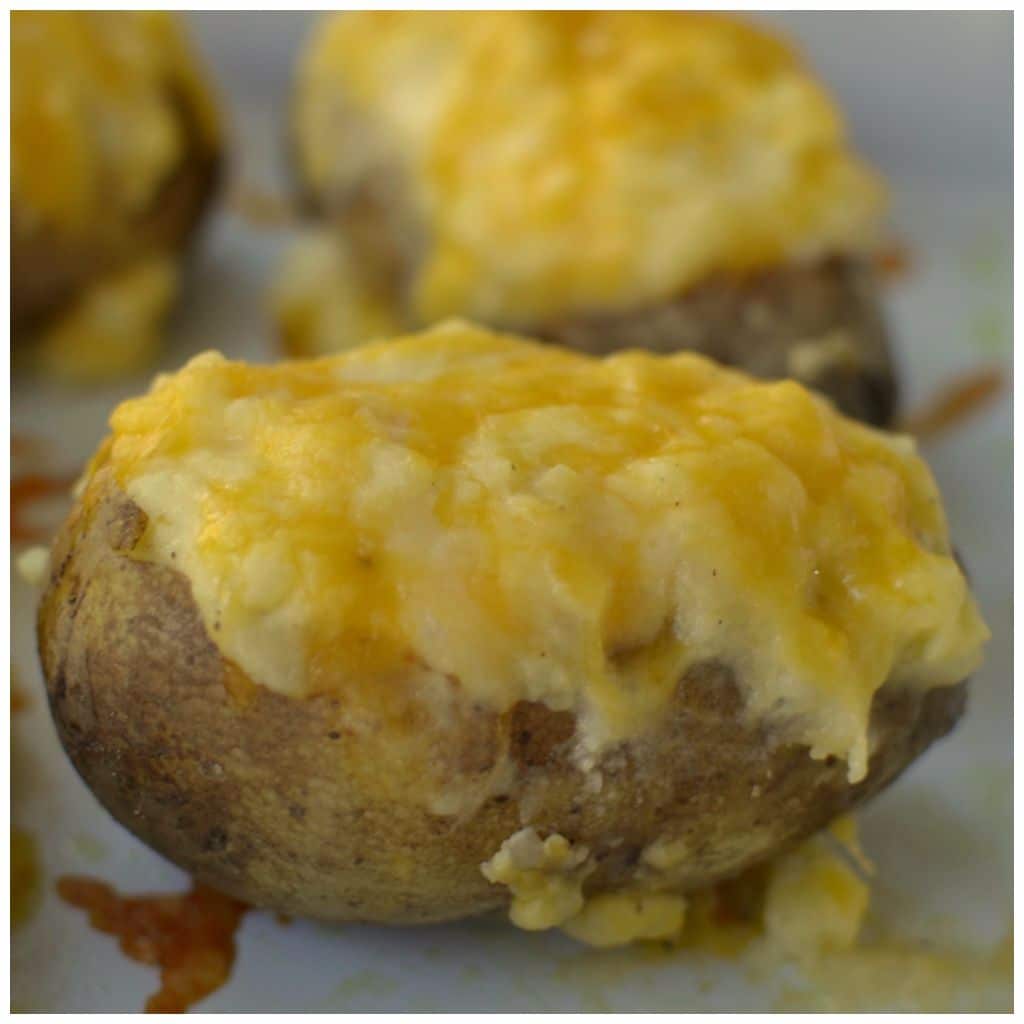 Traditional Twice Baked Potatoes
Ingredients
4 large russet potatoes
1/3 cup sour cream
1/4-1/3 cup low sodium chicken broth
1 egg
1/4 teaspoon garlic powder
1/4 teaspoon onion powder
1/4 teaspoon black pepper
1/4 teaspoon salt
2/3 cup shredded provel or provolone
1 cup shredded cheddar
Instructions
Preheat oven to 350 degrees. Bake potatoes for 1 hour or until soft to the touch when gently squeezed. Remove from oven and allow to cool enough to handle them.
Cut off small section on top; just wide enough to scoop out the guts. Using spoon or melon baller remove guts leaving 1/4 inch around the shell. Using mixer beat potato guts, sour cream, chicken broth, egg, garlic powder, onion powder, black pepper, salt, provel and 2/3 cup cheddar. Beat until smooth. Scoop into potato shells. Sprinkle with remaining 1/3 cup cheddar.
Bake for 30-35 minutes turning the broiler on the last 1-2 minutes of cooking to lightly brown the tops.
Notes
Add the chicken broth a little at a time till you can see a good consistency. You don't want your mixture to be too thin.
Other recipes you will love!!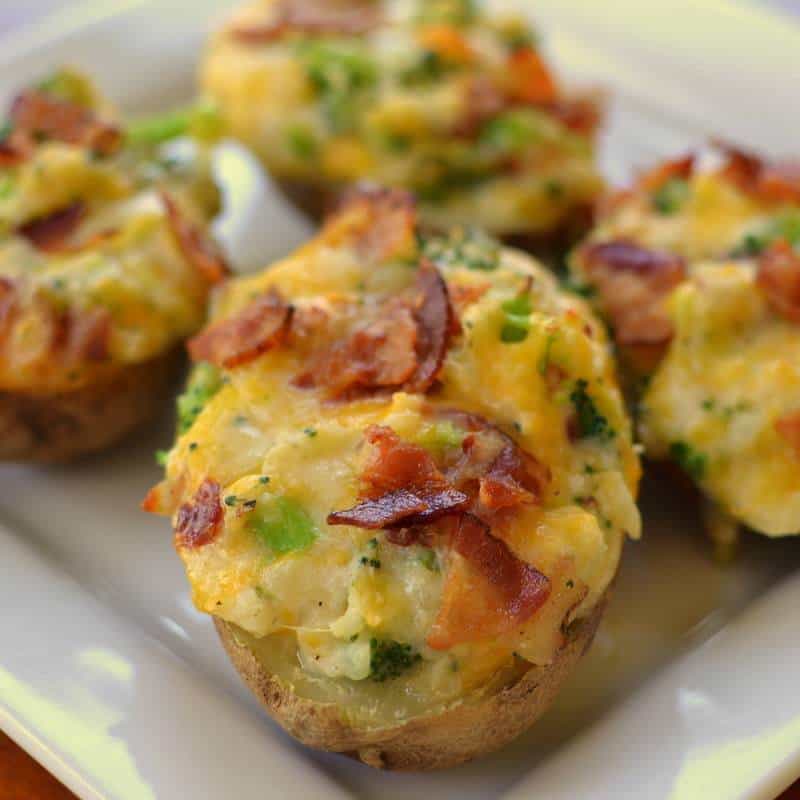 Broccoli Bacon Cheddar Twice Baked Potatoes