Dill Dip Recipe is the perfect dip for all your summer entertaining.  You can serve it with fresh cucumbers, red bell peppers, celery, carrots, cherry tomatoes or fresh rye bread.  It is quick to come together and is always a guest favorite.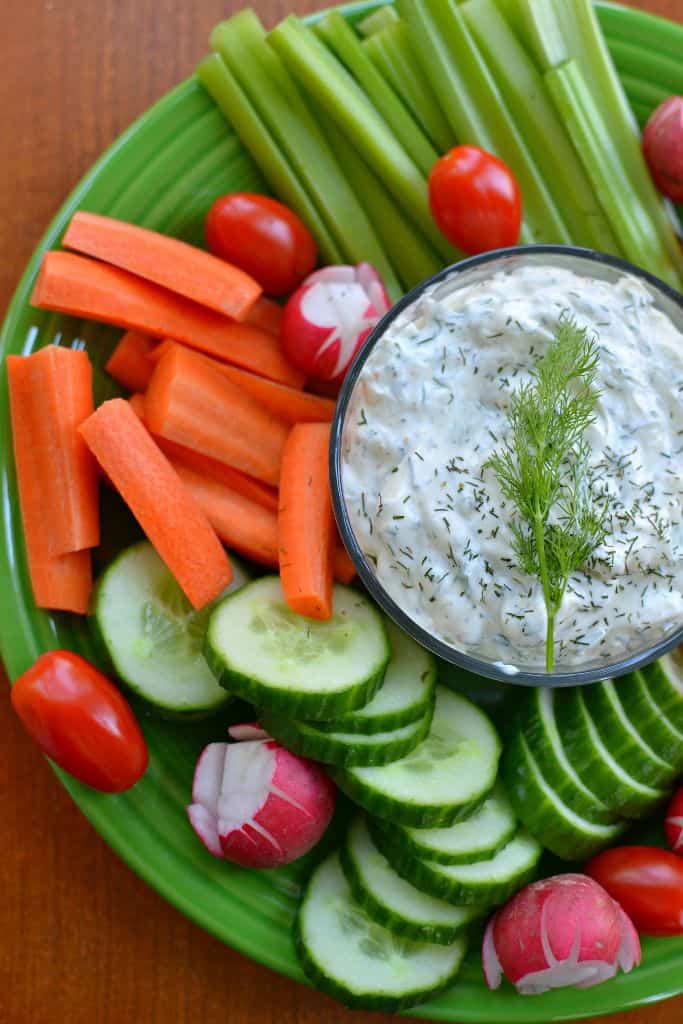 Are you entertaining this summer?  Hubby and I are talking about having some friends over in the next few weeks.  I just love to catch up with family and friends over the summer.  You can open up the patio and really catch up on all the scoop.  Of course every shindig needs lots of great things to eat and drink.  This Dill Dip Recipe is perfect for all those summer get-togethers.  You can serve it with fresh veggies and/or chunks of fresh rye bread.  Each are equally delicious and so simple why not offer both.  You can even hallow out a large loaf of rye bread and fill the cavity with dill dip.  Use the bread you cut out to cut into chunks for dipping.  How yummy!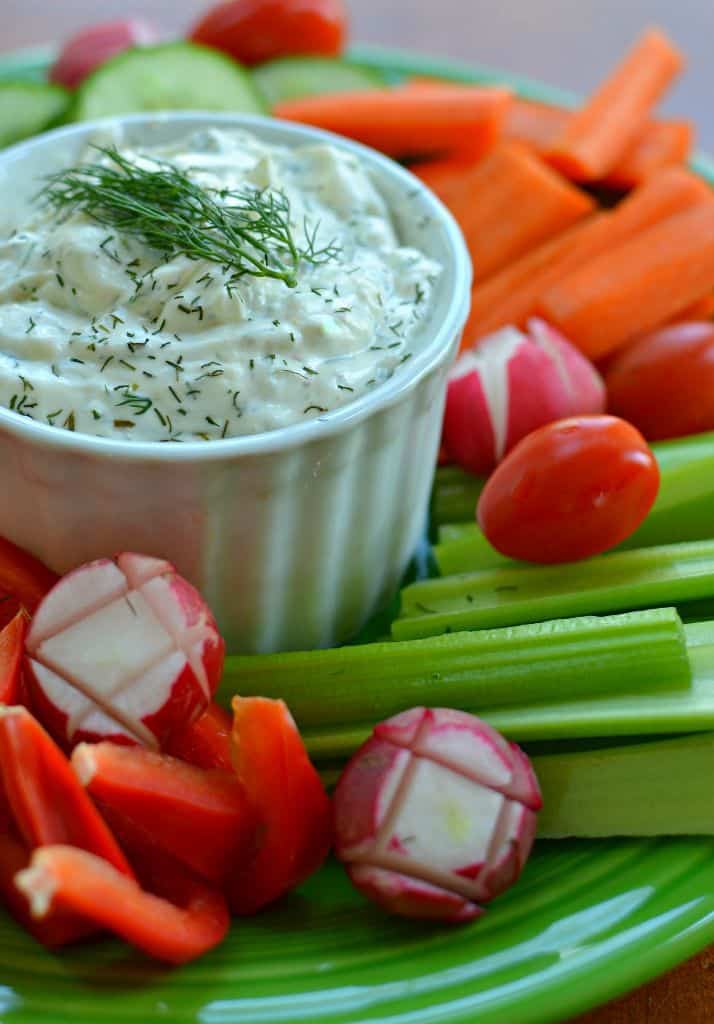 Easy Dill Dip Recipe is so quick to prepare and can be made a day in advance.  Are you always on the hunt for great entertaining recipes?  Here are a few of our favorites.  Some of these are mine and some are from a few of my favorite blogging buddies.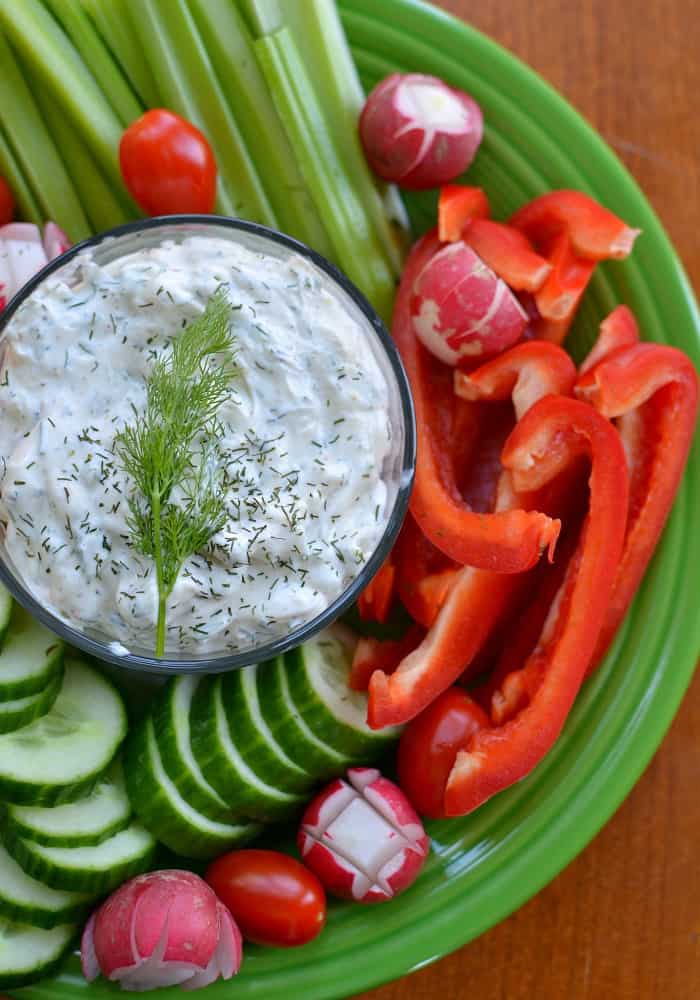 A couple of quick hints to make this recipe even better!
Use fresh dill if at all possible.  It really is worth the extra expense.
Present an array of vegetables and bread as it makes such a pretty presentation.
This dip is best if allowed to chill for several hours up to overnight.
I hope you have a wonderful time with all your spring and summer activities. Be sure to leave room on your table for this amazing Dill Dip Recipe.  It will most certainly be a hit.
Dill Dip Recipe
Scale
Ingredients
2–3 tablespoons finely chopped onion
2 cloves garlic minced
1 cup mayo
1 cup sour cream
1 1/2 teaspoons seasoned salt (see notes)
1/4 cup fresh chopped dill (or 1 1/2 tablespoons dried dill)
Assorted veggies (see notes)
Rye bread chunks
Instructions
In medium bowl mix together chopped onion, garlic, mayo, sour cream, seasoned salt and dill. Chill for 2 hours to overnight.
Serve with assorted veggies and/or rye bread chunks.
Notes
You can sub 1/2 teaspoon of salt and Mrs.Dash Table Blend for the seasoned salt. It is delicious and contains all recognizable ingredients.
This recipe is terrific with celery sticks, carrot sticks, grape or cherry tomatoes, sliced cucumbers and with both red and green bell peppers.
If filling a hallowed out loaf of rye bread you may need to double or triple the recipe depending on the size of the bread.
https://www.smalltownwoman.com/wp-content/uploads/2019/05/Beth-1.pdf